Well, it's a new year and you know what that means…New Year Resolutions. We're not sure what yours is but ours is to increase our water intake beyond the bare minimum. It is something we've tried to do for years with mild success. For 2021, we're challenging ourselves to increase to at least drinking 40oz of water. The tool that will help us achieve this? The Tervis 40oz Wide Mouth Water Bottles.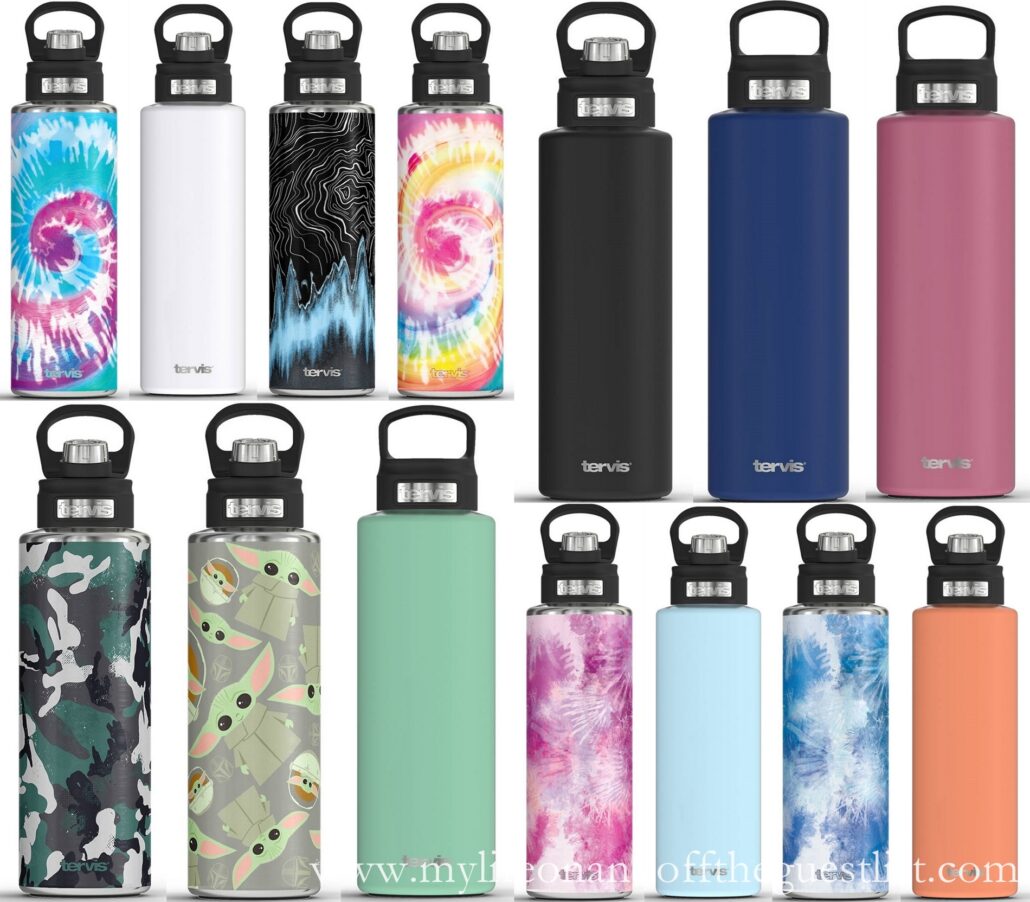 Tervis' colossal water bottles hold 40oz of water (or any liquid you prefer). That a little over 1 liter or 5 full cups of water, more than half what women need to drink a day.  The Tervis 40oz Wide Mouth Water Bottles are double-walled tumblers that offer all the benefits of stainless steel bottles with a large bottle opening that makes it easy to add ice cubes. You'll love its featured triple insulation which reduces condensation and keeps your drink cold for up to 84 hours; its copper-lined 18/8 stainless steel construction is durable, and the material won't retain tastes or odors.
It also features a quiet non-slip base and an insulated high performance or quick access, deluxe spout lid. The included lid is leak-proof and BPA-free with an ergonomic loop for easy carrying. There's also no need to worry about germs or contamination as the drinking surface is fully protected when closed.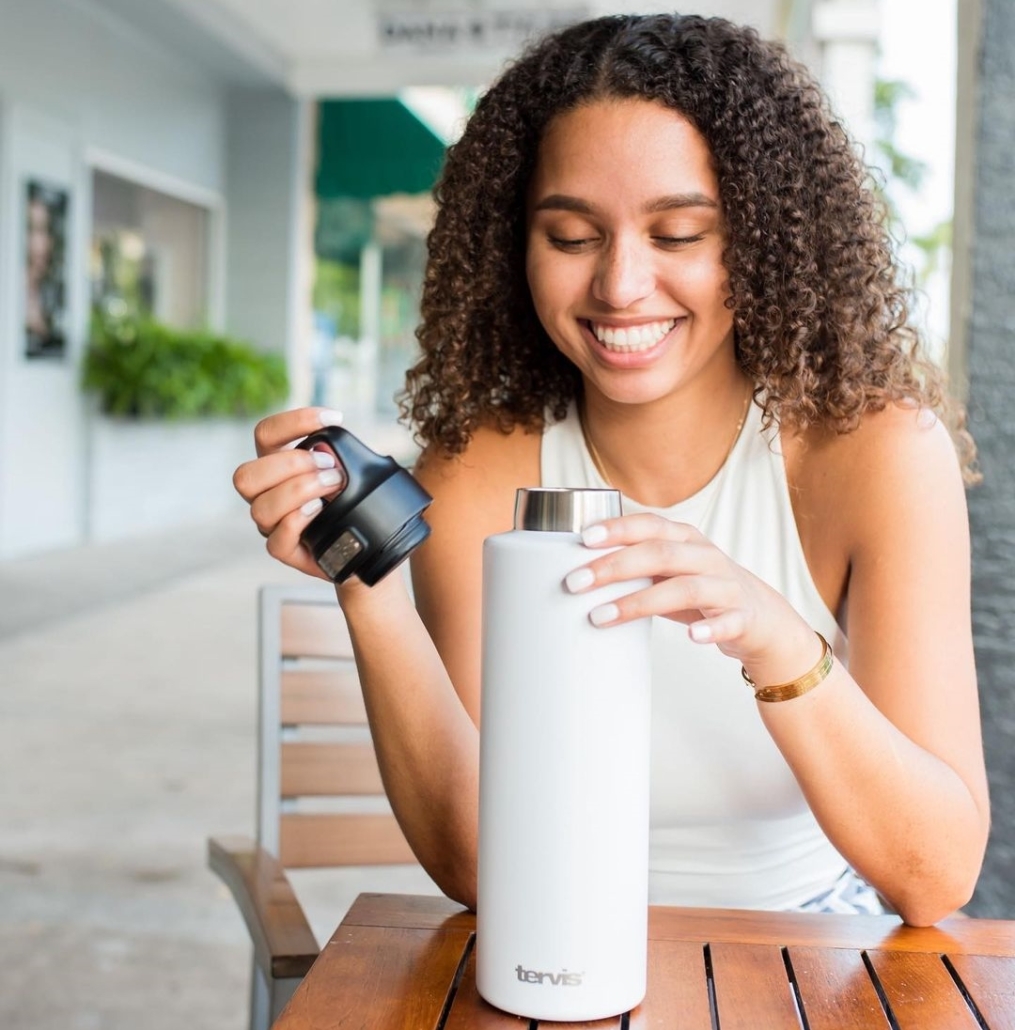 As you can see, the Tervis 40oz Wide Mouth Water Bottles comes in a variety of colors and prints. Some of our favorites prints include the Star Wars-themed Mandalorian, Tie Dye colors, and the Topographic Radar. Favorite solid colors include the pastel Blue Moon, Citrus Sunrise, and Mangrove Green powder bottles. Don't see a print or color you love? You can personalize and engrave your Tervis water bottle with your name, favorite artwork, or photo.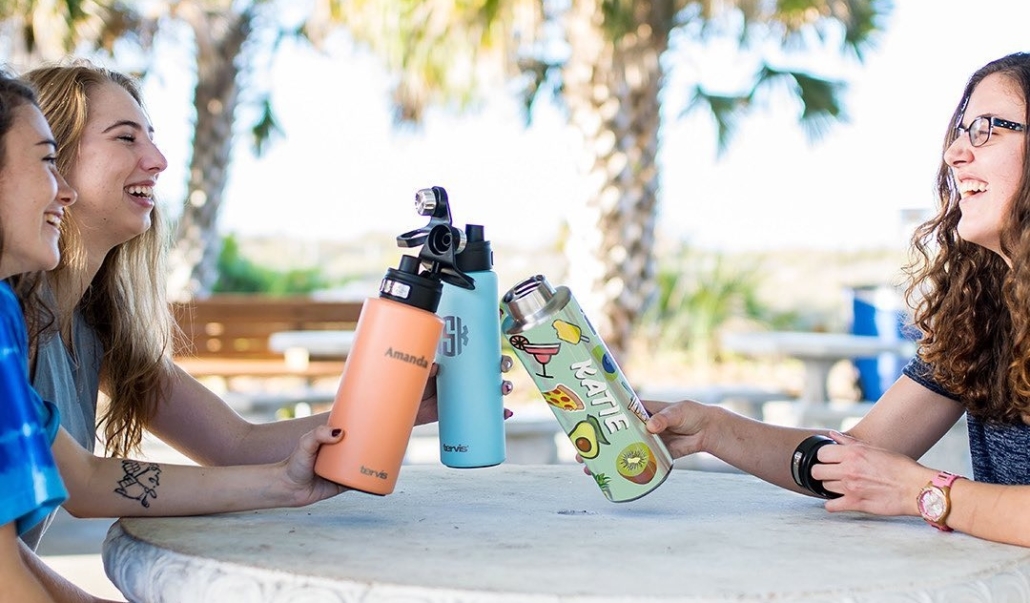 The 40oz Wide Mouth Water Bottles are available now for $39.99 on the Tervis website. Could you benefit from better hydration this year?