There are many ways you can celebrate Black History Month. You can educate yourself and others about black trailblazers, read literature by black authors, or even participate in an initiative to help black communities in your city. One of the best ways to celebrate, however, is to support black-owned businesses. By doing this, you'll be helping black people achieve their financial and professional dreams while getting to enjoy the products or services they've created.

If you've enjoyed the recent boom in cannabis-related businesses, be sure to get BC Kush from Canna Express, visit your local dispensaries, and look for small online sellers that would appreciate your support. Cannabis is a quickly growing industry so there are so many different ways you can show your custom. Plus, if you want to support black people in the industry, Cure Crate may be perfect for you. As one of the newer 30.2 million small businesses in the country, this CBD subscription box service launched in early 2020. The mission of Cure Crate is to give an individual a personalized CBD wellness experience based on their unique quiz results while also creating a trusted brand that is committed to social justice within the cannabis industry. The best thing is that CBD businesses can now use reliable services like Mountain West Labs for cbd drop shipping and other companies to ensure that their customers get the best products possible.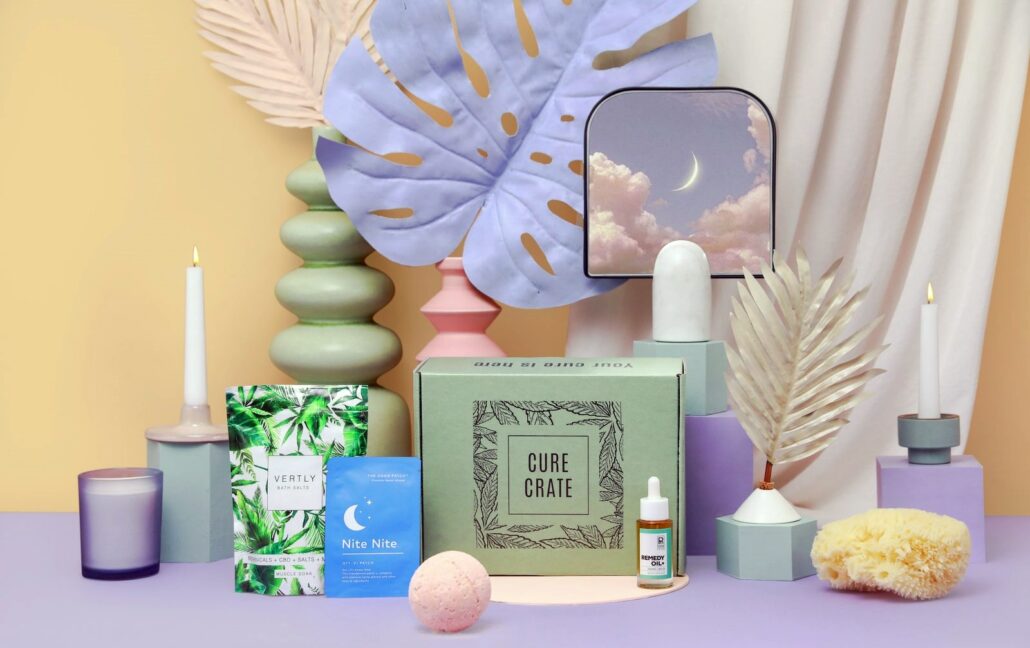 Alexandra Mulconnery and Sean Wynn are the co-founders of Cure Crate and hope that their dynamic partnership and perspectives as a black woman and black man can help them accomplish this mission. The first step they're taking is to market Cure Crate as an accessible introduction to CBD. When many people hear about CBD, all they know is that it is derived from cannabis. Many people only enjoy cannabis in the traditional way of purchasing cannabis seeds and growing their own to smoke. Of course, growing cannabis is becoming a lot easier for many people. Seeds are much more accessible and there is so much advice online to help people grow the plant properly. If any growers need help creating a feeding schedule for soil, they could always look online for help. That will ensure that the plant receives the appropriate food. Whilst people can grow cannabis, this business focuses on CBD. CBD isolate is cannabidiol in its purest form and is refined to remove all other cannabinoids, terpenes, and hemp plant components. This makes the final product about 99% CBD and practically free of THC, the psychoactive ingredient in cannabis.

From face creams to gummies, CBD can come in a wide variety of applications. Cure Crate aims to show consumers how CBD can be an asset to their wellness and lifestyle by offering a range of different CBD products. Whether you want to avoid getting one of the one billion colds Americans get every year or you need help destressing during the workday, Cure Crate has something for you. Cure Crate emphasizes excellent product quality and safety through thorough third-party testing and also offers in-depth consumer education.
In addition to CBD education, Mulconnery and Wynn aim to help black communities by giving back financially. When customers visit the Cure Crate website, they can make a direct donation to the Last Prisoner Project. This non-profit organization is working towards clemency and the establishment of comprehensive reentry programs for cannabis offenders. Many of the people in jail for cannabis offenses are black while the recent legalization of cannabis in states across the country is allowing white people to profit from the booming industry. The Last Prisoner Project, and others like it, aim to fix this disparity.
Throughout the month of February, Cure Crate will also be highlighting other black-owned CBD brands. These highlights will include product features, founders' stories, and Instagram takeovers. Visit Cure Crate's site today to learn about these brands, support the Last Prisoner Project, and get your very own personalized CBD box.