Is it too early to start thinking about Summer? Thanks to Base Blue Cosmetics' Summer in Kyoto Perfume Soap Bar, we're skipping ahead to Hanami, the season when the blooming of Japanese cherry blossoms is celebrated. For those unaware, cherry blossoms are the main attraction of Kyoto. It's the best place to fully enjoy the pink-hued blooms and they even host many special events at some of the temples and shrines for you to enjoy the festivities. The Base Blue Cosmetics Summer in Kyoto Perfume Soap Bar celebrates the celebration and the subtle and delicate scent of cherry blossoms.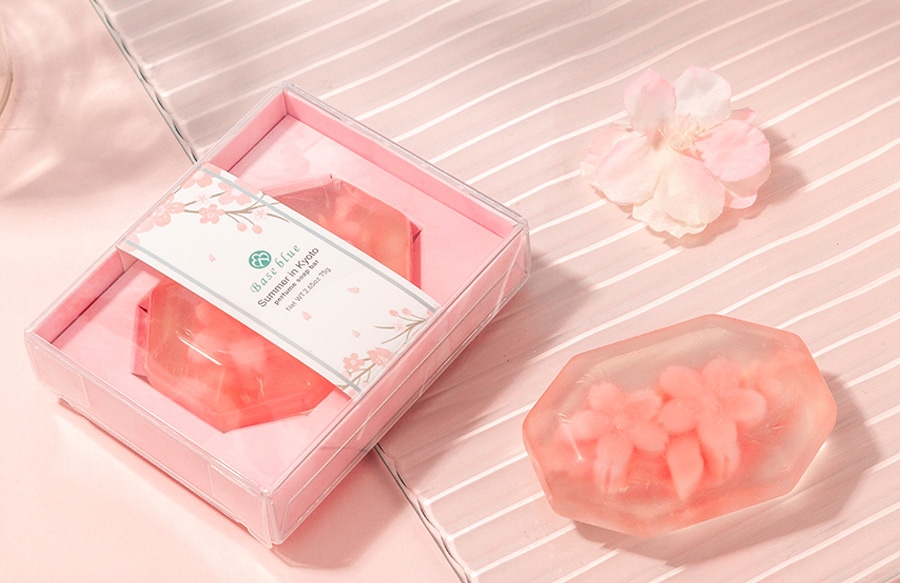 This cruelty-free perfume soap bar is infused with the scents of Kyoto and gently yet effectively purifies all skin types. Those with sensitive skin will absolutely love it. Its delicate fragrance recreates sweetness, the very human touch of this romantic city with layers of scents. The first layer is cherry and then comes with fruity lemonade. If you're a fan of scents like rose and gardenia, then you'll love the distinct fragrance of this soap.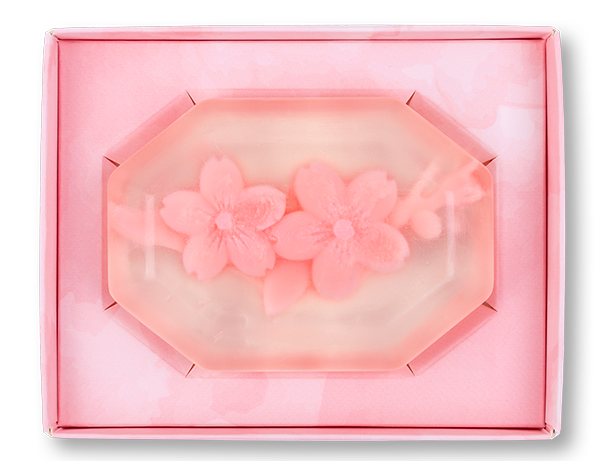 The Base Blue Cosmetics Summer in Kyoto Perfume Soap Bar not only smells lovely, it is wonderfully moisturizing; plus you must admit that it's also so pretty. We love the cherry blossom soap carving inside of the transparent pink soap bar. This decorative flower soap is a feast for both the eyes and the nose.
Since we can't really travel, we have to enjoy staycations that give the vibe of being transported to exotic locals. Indulging in a warm shower that envelopes you in the relaxing scent of the Japanese cherry blossoms is the next best thing to a trip to Kyoto. The Base Blue Cosmetics Summer in Kyoto Perfume Soap Bar is a must for relaxing self-care moments. At $8.00 a bar, you can score a bar or to for yourself on www.basebluecosmetics.com.