Just as we do with our wardrobe when one season changes to another, so should we do with our beauty and skincare products. It's all about transitioning your skincare products to adjust to the changes of the season. This is especially necessary when transitioning from winter to spring skincare. A change of season means a change in temperatures, dryness, environmental debris, etc. With these changes plus the ongoing effects of Maskne, our skin has a lot of adapting to do. Products that may have worked for winter may not work during the warmer spring season. Your skincare choices should reflect that.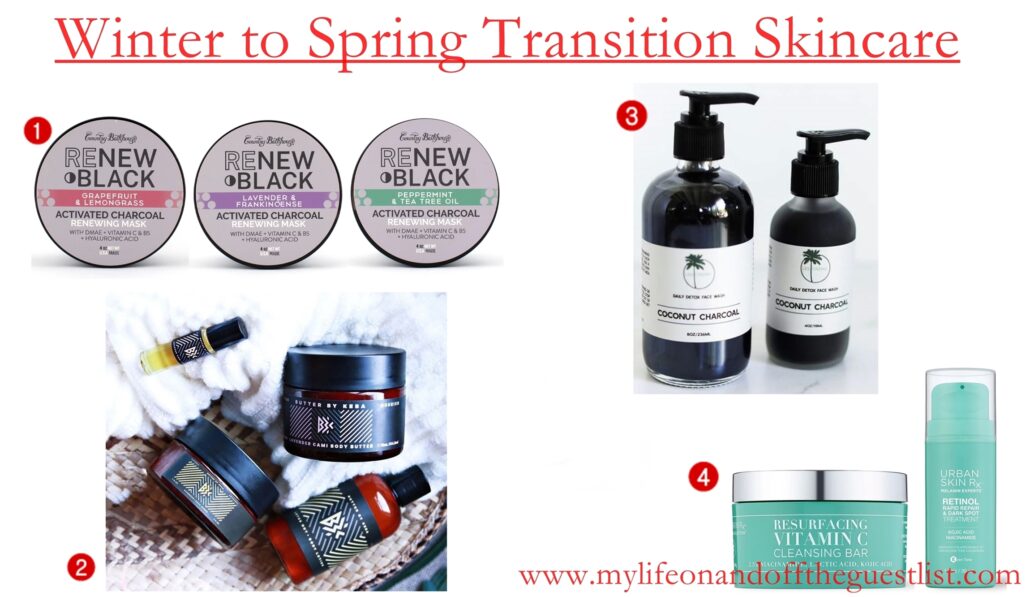 That's why we're sharing these wonderful skincare products from Country Bathhouse,  Butter By Keba, Les Creme, and Urban Skin Rx. We've been indulging our skin with these skincare products as we slowly move from winter weather to the less harsh spring season.

The Country Bathhouse ReNew Black facial masks clarify and renew with activated charcoal and extreme hydrating ingredients, like hyaluronic acid, organic olive, and jojoba oils; it also boasts antioxidant-rich rooibos, DMAE, and added essential oils. We all know that charcoal gently detoxes the skin to help prevent future breakouts
Have Maskne? The Peppermint and Tea Tree mask has a minty, lively aroma.
The Grapefruit and Lemongrass renewing mask has a bright, citrusy aroma and is great for dry or mature skin.
The Lavender and Frankincense renewing mask has a calming and earthy aroma.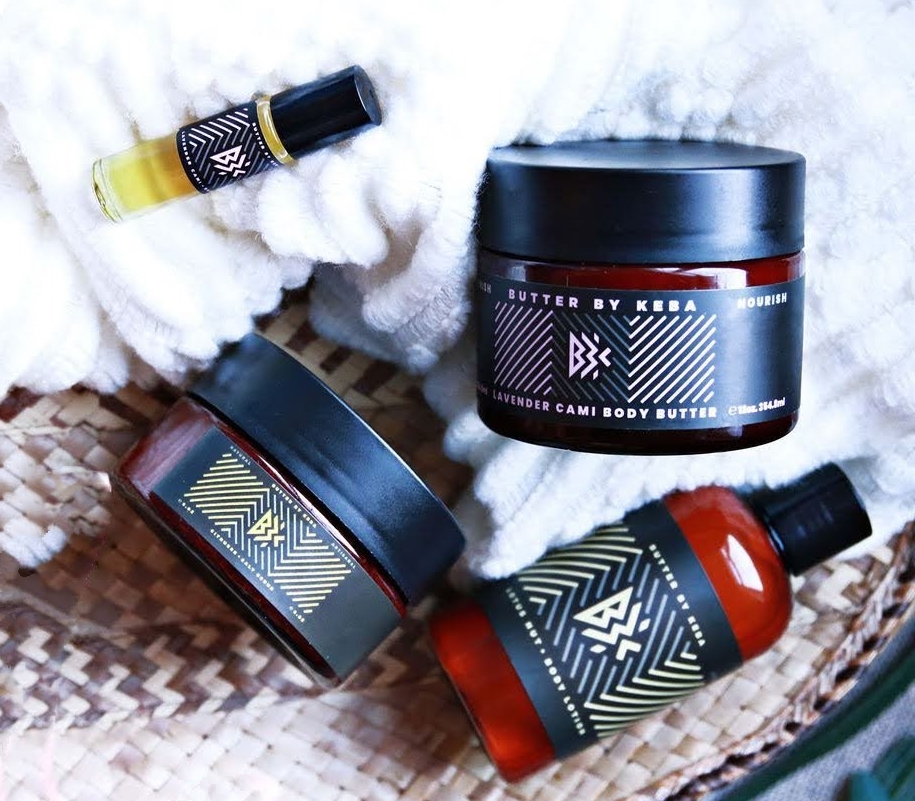 The Butter By Keba is a clean moisturizing fragrance and natural body care line created by Makeba Lloyd.  Her intention can be felt in each product, inducing a calming, natural aroma that isn't overpowering but just the right amount of fragrance and moisture. We love her Body Butters, which easily absorb into your skin and soothes chronic dry skin. It leaving a light whisper of moisturizing fragrance that you can enjoy throughout the day. The shea butters are full of Vitamins A and E, paraben-free, and made with plant-based oils like grape seed, rice bran oil, and candelilla wax.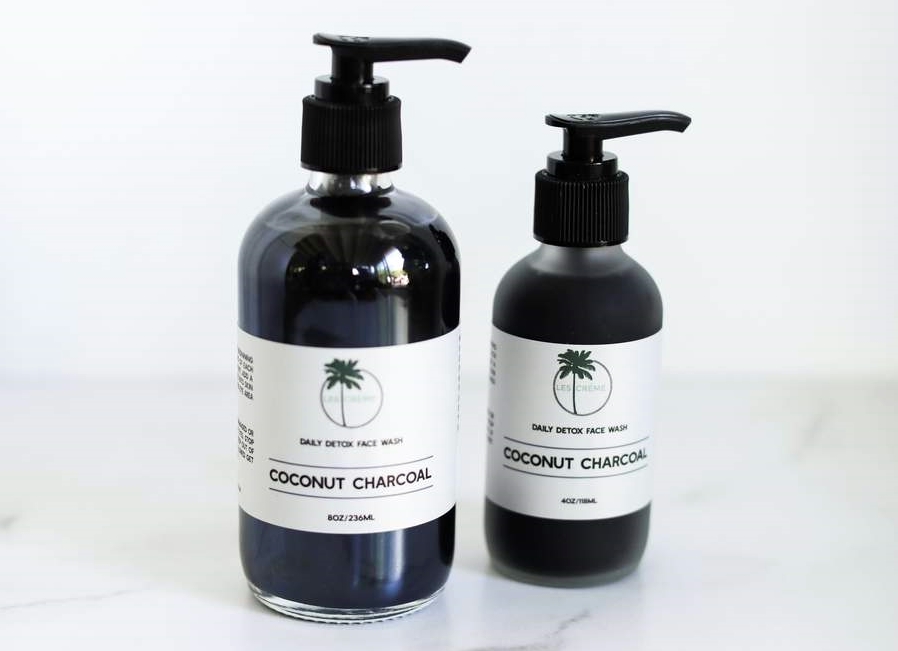 Les Creme's signature charcoal soap comes to you in liquid form! Made with real Activated Charcoal for a deeply cleansing, oil-absorbing, and anti-aging experience, the Les Creme Daily Detox Face Wash cleanses away oils, without drying out your skin. This anti-aging cleanser foams to purify pores, then rinses clean, leaving your skin fresh.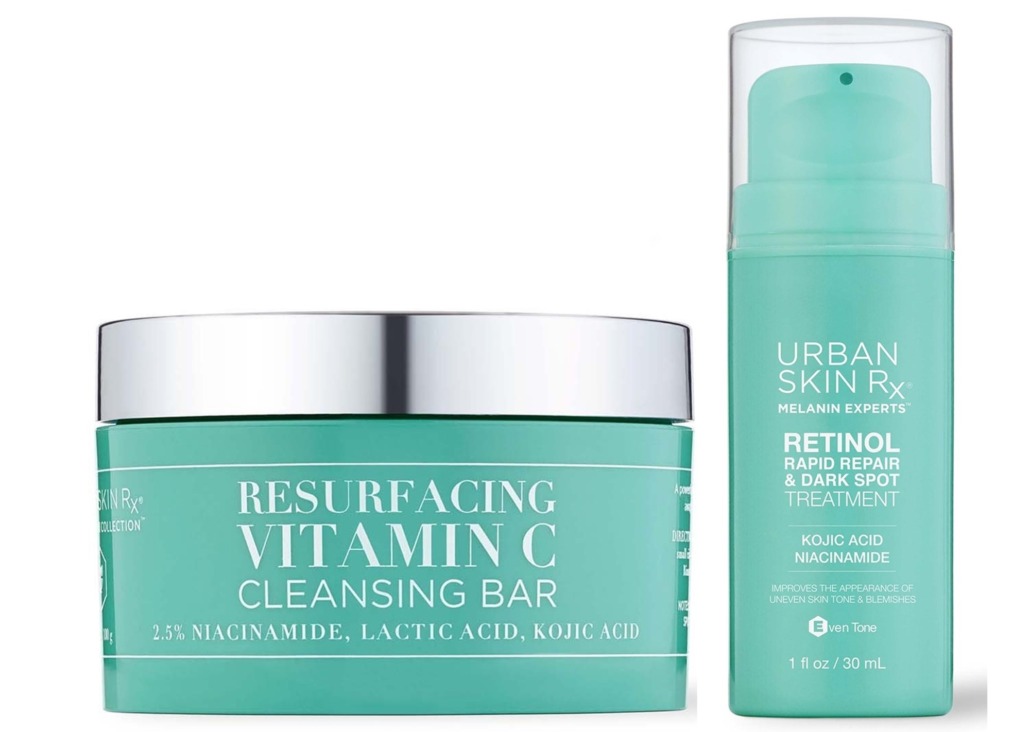 If you're looking to improve the appearance of uneven skin tone, dark spots, dull skin, rough texture, pore size, and aging skin, look no further than these Urban kin Rx products.
Urban Skin Rx Resurfacing Vitamin C Cleansing Bar, $32.00 – This powerful, multi-tasking cleansing bar will smooth, resurface and brighten a dull complexion. This newest addition to  Urban Skin Rx's Pro Strength collection, the Resurfacing Vitamin C Cleansing Bar is powered by 2.5% Niacinamide, L-Ascorbic Acid, Lactic Acid, Kojic Acid, Turmeric, and Raspberry Seed Oil. Exfoliate the surface of your skin while enjoying the light aroma of Raspberry to reveal a more even-looking complexion.
Urban Skin Rx Retinol Rapid Repair & Dark Spot Treatment, $25.00 – The Retinol Rapid Repair & Dark Spot Treatment improves the appearance of hyperpigmentation and aging skin, while also improving the look of uneven skin tone, post-acne marks, dark spots, fine lines, and wrinkles.
Have you started your winter to spring skincare transition? Would these products help get your skin to glowing health?