Our 2nd journey into the reverie that is Paris Haute Couture Fashion Week introduced us to Tereza Mahmuti Mujota and the MaTereza Fall/Winter 2021-2022 collection. The Luxury jeweler and watchmaker turned haute couture designer presented a stunning five look collection inspired by and named for Pierre de Ronsard's poem, Ode à Cassandre. The very famous French poem highlights a common image, a girl and a rose. It's no surprise to see roses as one of the prominent design details in the MaTereza Fall/Winter 2021-2022 collection.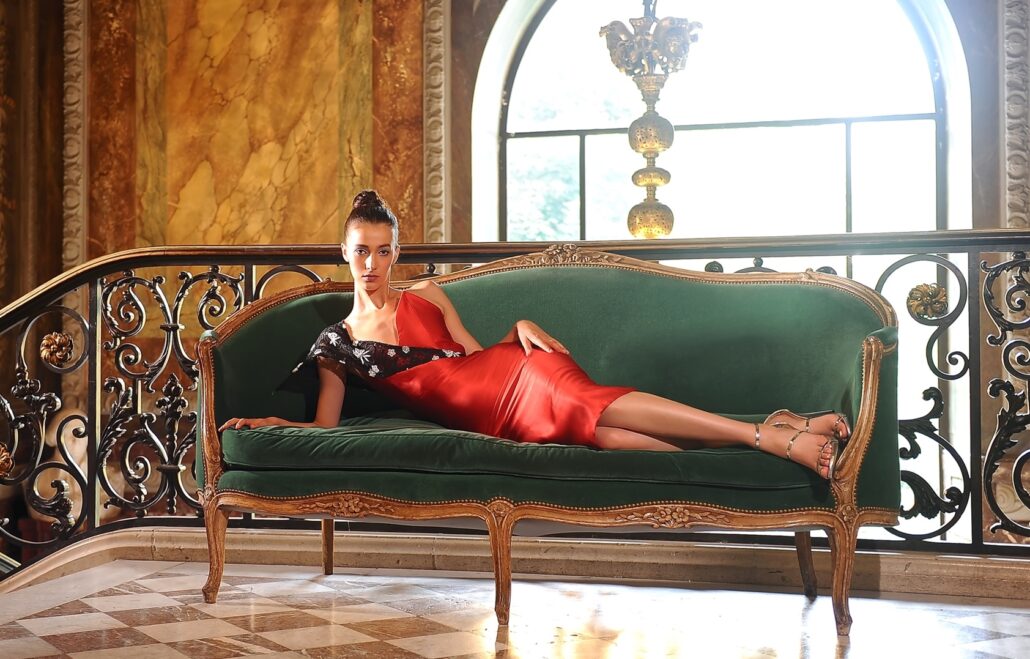 The MaTereza Fall/Winter 2021-2022 couture collection gives us an idyllic vision of beauty; its fragility, ethereal nature, and preciousness. The haute couture boasts beautiful cocktail and evening dresses. For this collection, Tereza uses silk, satin, and tulle, most of which are adorned here and there with hand-cut flowers. As this is haute couture, each dress is hand-sewn with textiles sourced from Tereza has sourced from France and Italy. The beauty of these stunning, handmade creations is that each is a unique piece.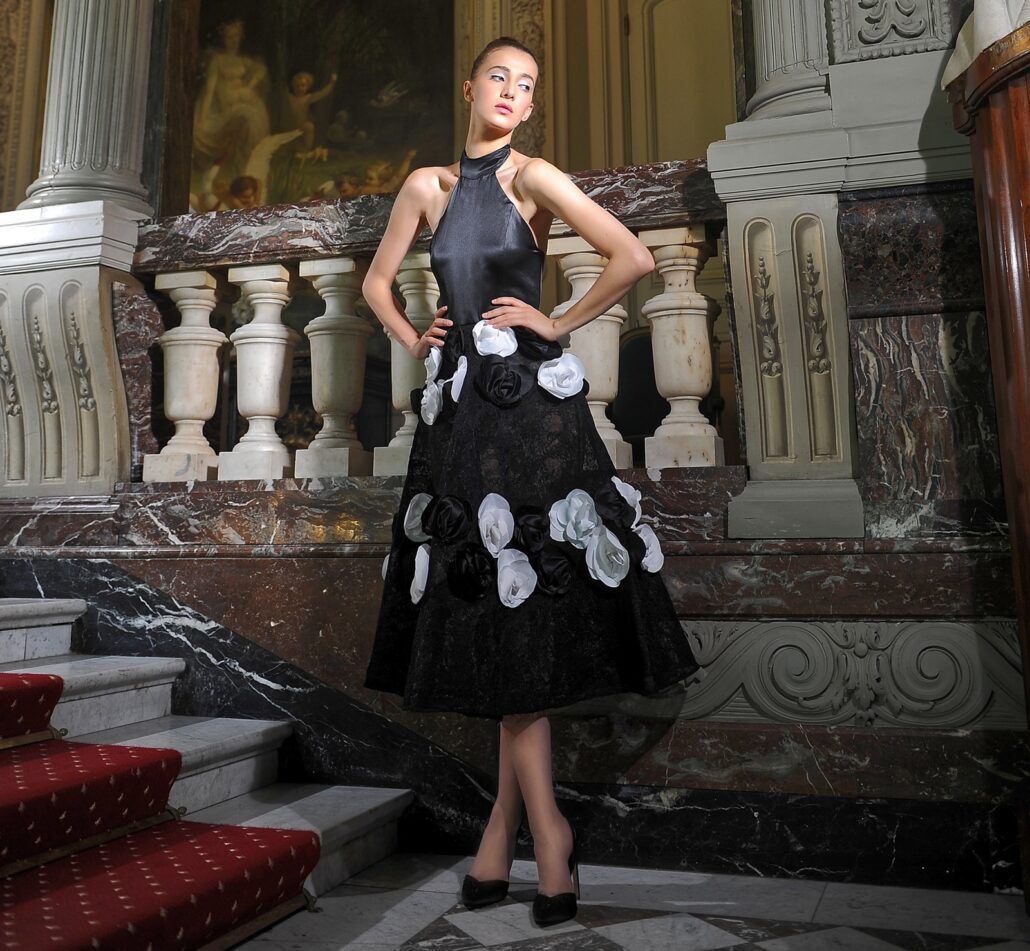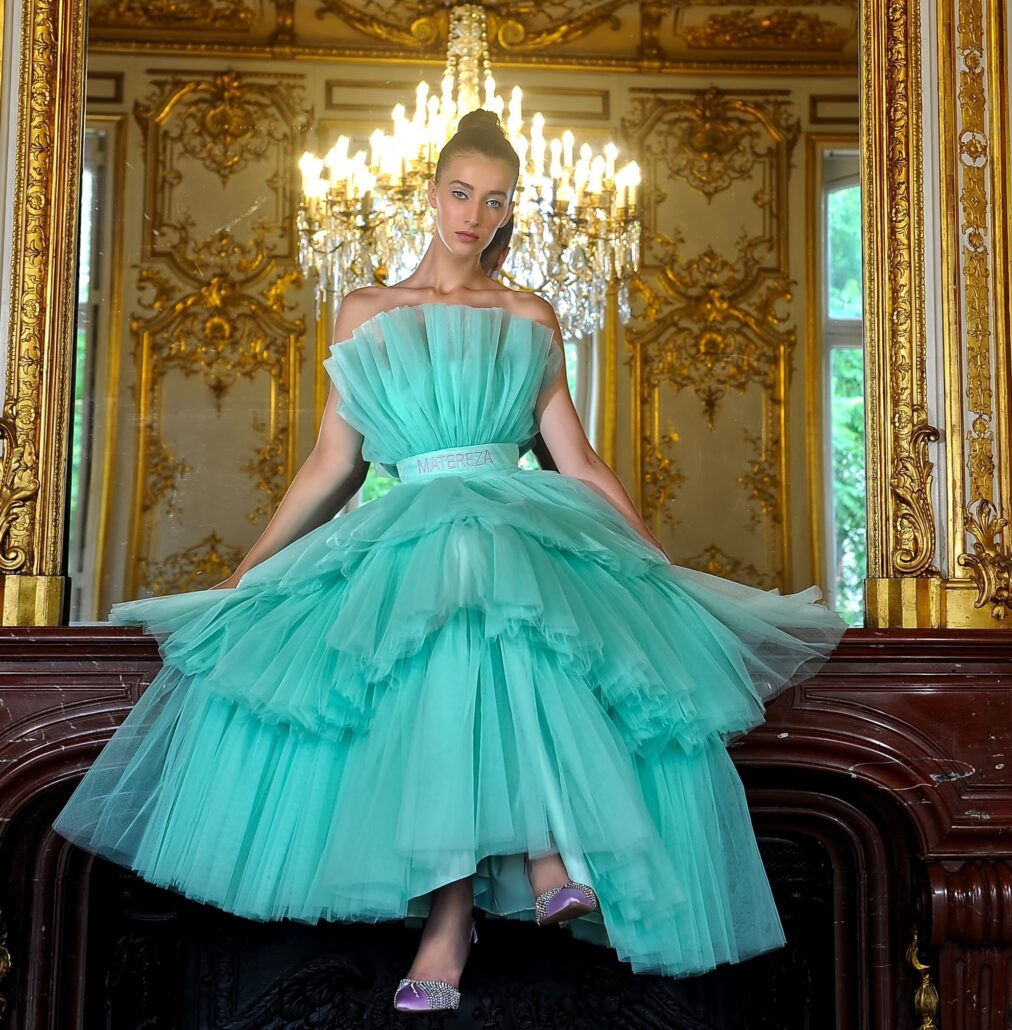 The collection's color palette travels from aqua green to black and from white to red, following the phases of the blossoming of a flower or woman. Tereza plays with both necklines and transparency to create dresses that will, with no doubt, make all heads turn. Her dresses are chic and celebrate the beauty of a woman's shoulders.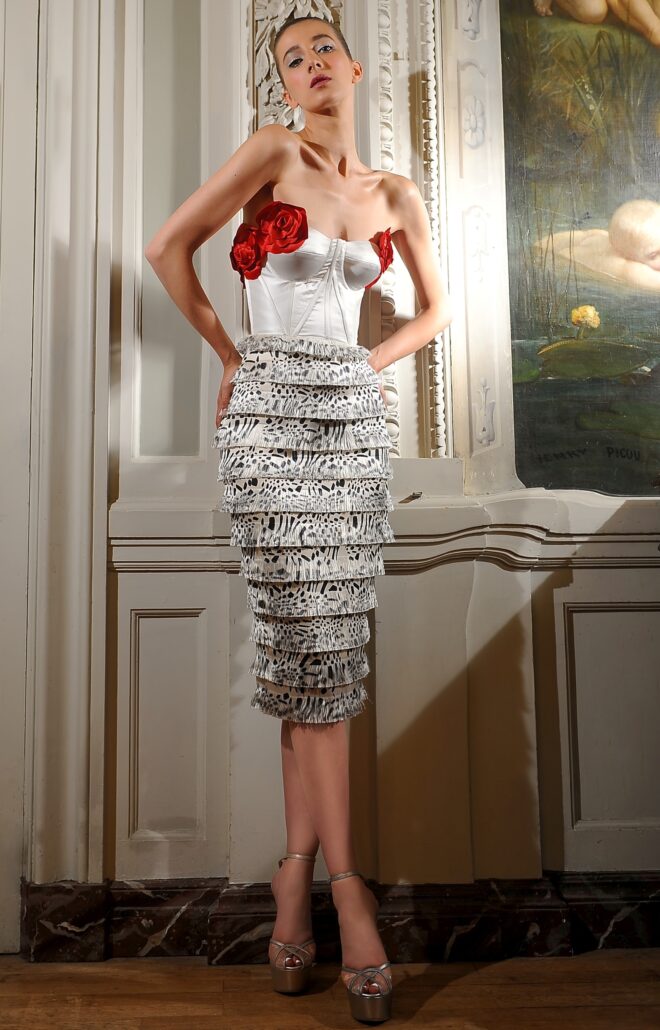 The dresses from the MaTereza Fall/Winter 2021-2022 collection are an ode to feminity with timeless cuts and silhouettes. Getting to know Tereza Mahmuti Mujota and her designs have been a real treat. We couldn't help but become absolutely obsessed with her Princess Capes/Dresses and are praying to the fashion gods that one makes it into our closet someday.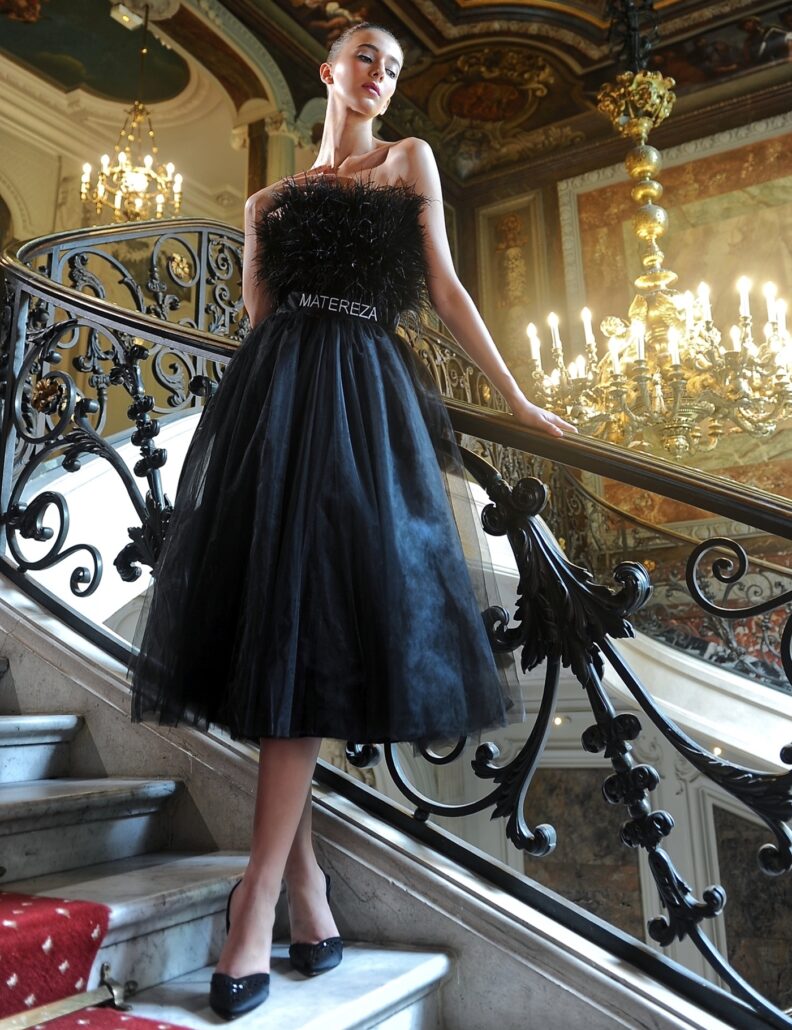 We can say with 100% confidence that Tereza Mahmuti Mujota has captivated us with her Fall/Winter 2021-2022 haute couture collection and we can't wait to see what she has in store for next Spring/Summer. we'd love to hear your thoughts on this collection. Do you love it as much as we do? Which couture dress is your favorite? Let us know in the comments below.
All images courtesy of Greg Alexander © Méphistophélès Productions