We're all about easy, delicious, summer cocktails. No matter what hellish temperatures mother nature throws at us, we can always count on refreshing cocktails to help us keep cool. Today, we're sharing three delicious summer cocktails from three favorite spirits, ZYR Vodka, Canción Tequila, and Mythology Needle Pig Gin.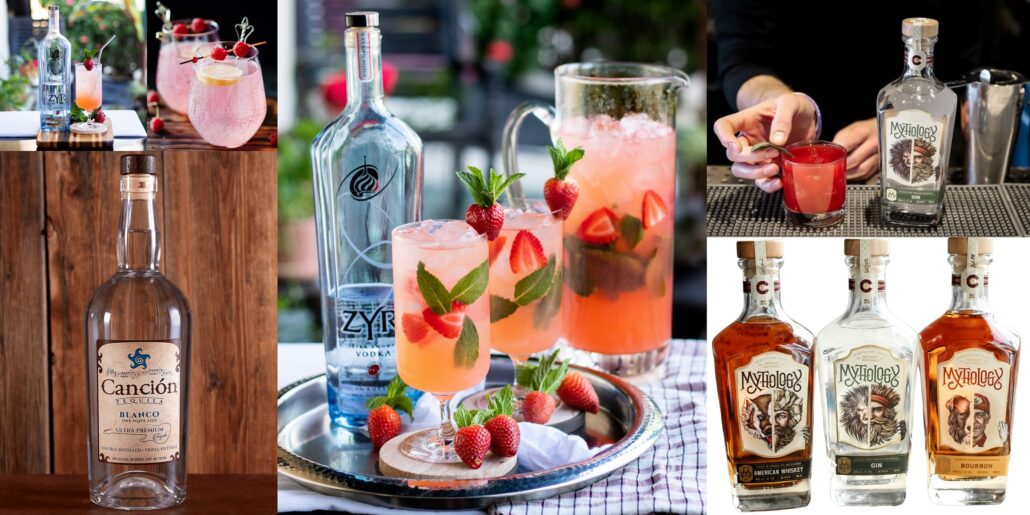 Crafted in Russia and based in Florida, ZYR Vodka is the smoothest and the single highest-rated vodka from every major reviewer in the world. Among all other distilled spirits, ZYR stands alone with a perfect 100 point rating on the Wine Enthusiast scale. It is the cleanest-tasting, most versatile choice for sipping neat, on the rocks, or in a ZYR Vodka Martini.
Zyr Summer Punch

(Single-serve version)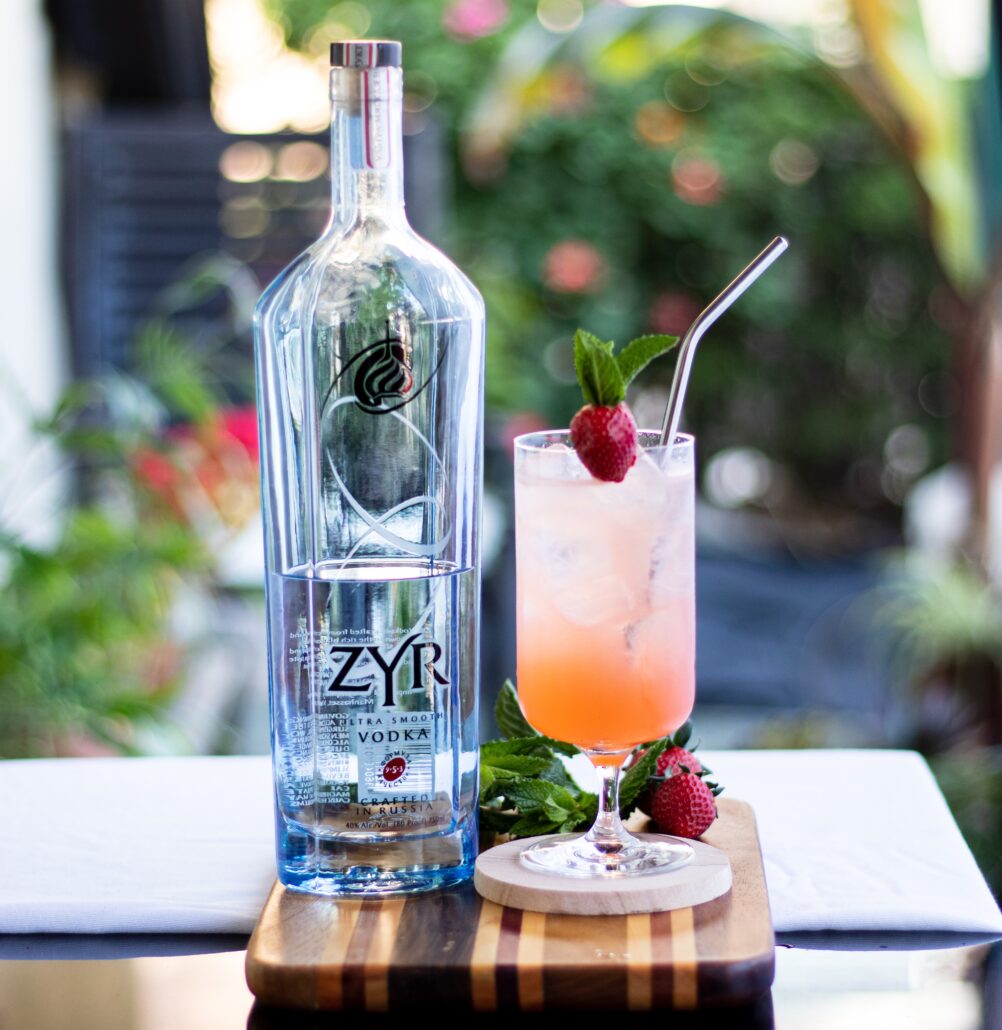 1.5oz Zyr Vodka
.25oz Grapefruit Liqueur
.25oz Elderflower Liqueur
.75oz Lemon Juice
.5oz Strawberry Syrup
Top with Prosecco Rose
Garnish with mint and strawberry
Large Batch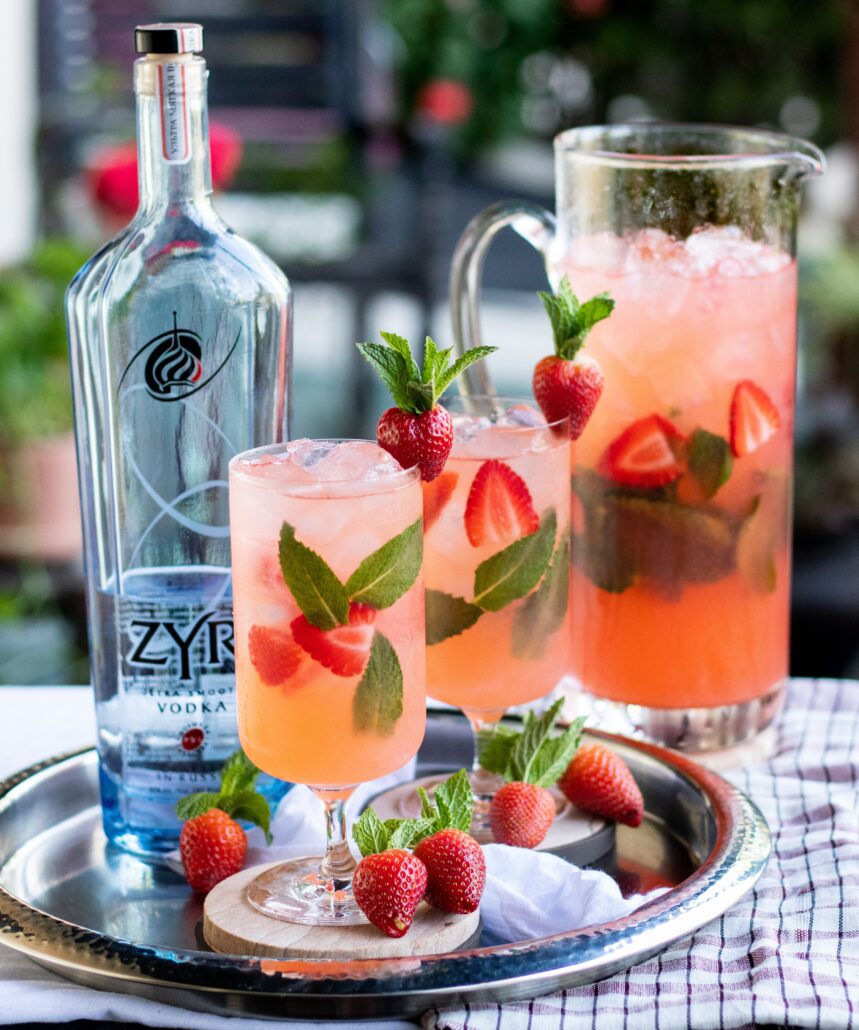 15 oz Zyr
2.5 oz Elderflower Liqueur
2.5 oz Grapefruit liqueur
7.5 oz Lemon Juice
5 oz Strawberry Syrup
Top with Rose Prosecco
Garnish with mint and strawberry
Canción Tequila: Named after one of Roger Clyne and the Peacemakers, Canción, the Spanish word for "song" has won gold medals from the San Francisco World Spirits Competition and became the Arizona Diamondbacks' official tequila for three seasons. Canción is made with 100 percent Blue Agave from private farms in the valleys of Jalisco, Mexico. Products include Blanco, Reposado, Añejo, and Extra Añejo for tequila lovers to sip, savor and smile by enjoying neat, on the rocks, or in a favorite cocktail. Available in CO and AZ, for more information and even more summer cocktails, visit www.canciontequila.com.
Cancion Lyrical Lemonberry Mint Margarita


(This recipe is for a batch made with a full bottle of our tequila)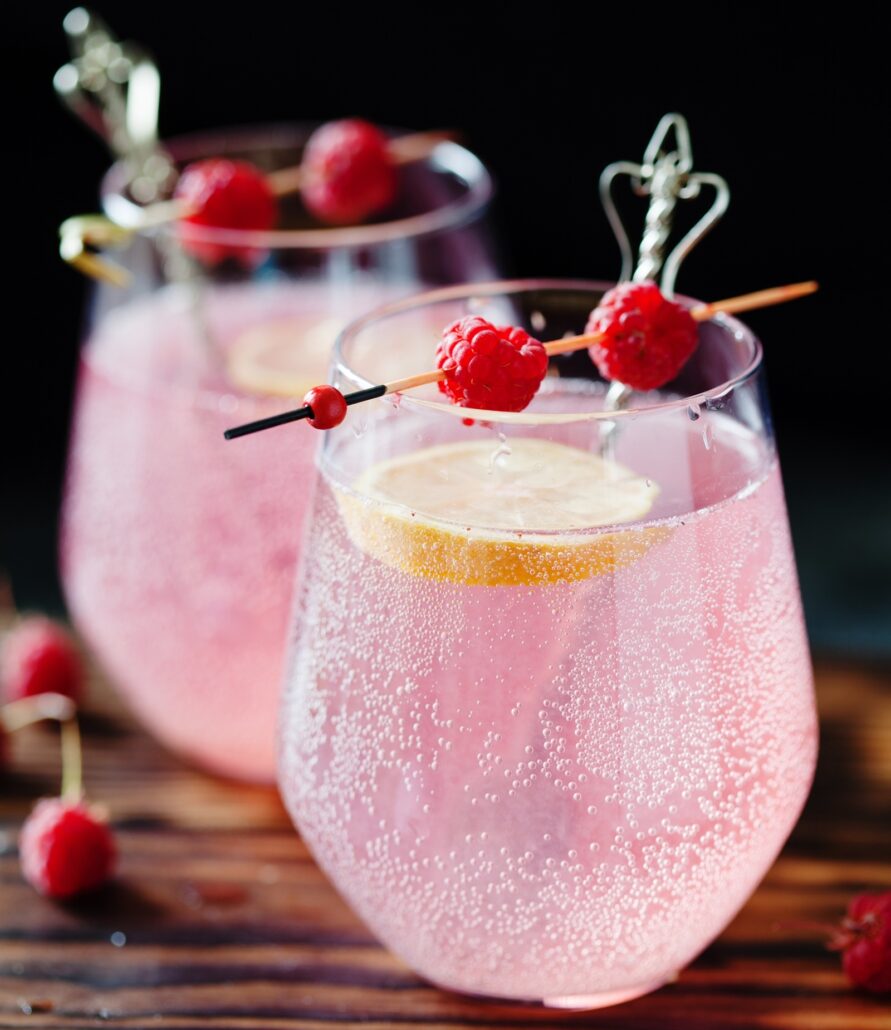 1 bottle of Canción Blanco Tequila
1 can of frozen lemonade
32 oz water
32 oz seltzer or club soda
12 oz Raspberry Lemonade juice Fresh Mint
Get ready for a delicious old-fashioned gin cocktail that balances the botanicals in the award-winning Needle Pig Gin with blackberry and lemon.
Mythology Blackberry Gin Bramble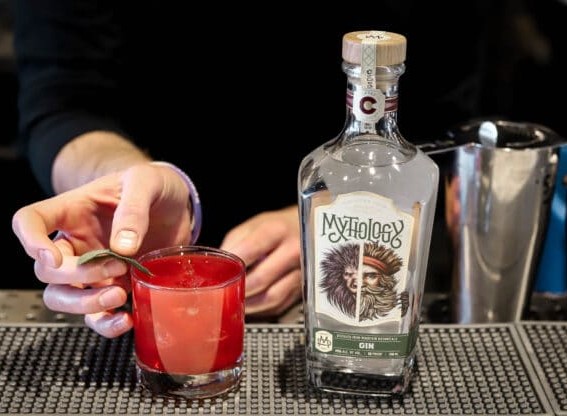 1.5 oz Needle Pig Gin
1oz blackberry sage syrup*
1/2oz lemon juice
Combine ingredients in a shaker and shake with ice. Double strain into a rocks glass filled with ice and top with fresh cracked pepper
*Bring 2 cups of water to a simmer, remove from heat and stir in 2 cups sugar. Once the sugar is dissolved, add 1 cup (600 grams) of mashed blackberries and 10 sage leaves to the mixture. Add back to heat for 2 minutes, take off and let cool. Strain through a cheesecloth.