Our coverage of Paris Haute Couture Fashion Week continues with the La Métamorphose FW2021/2022 collection. One of our favorite haute couture collections to cover. We've been drooling over their couture collection since 2019 and they never disappoint. For their Fall/Winter 2021/2022 haute couture collection, they deliver the following message through this new collection, "It's time to take the masks off and find out the truth about ourselves."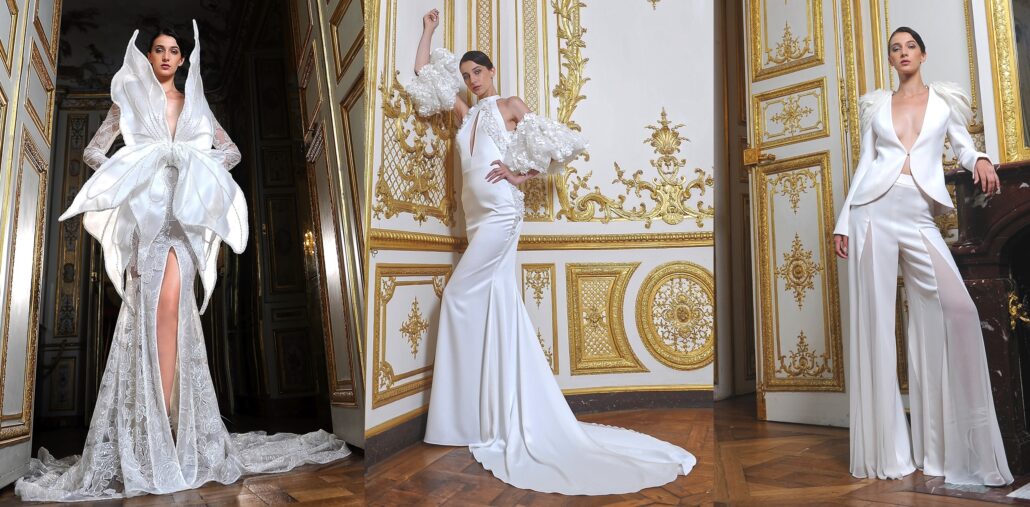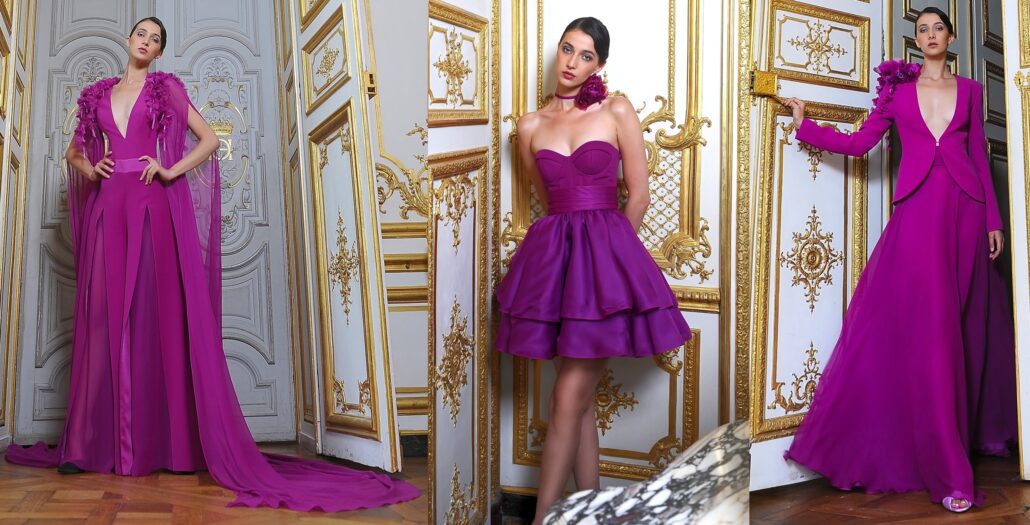 The La Métamorphose FW2021/2022 collection, titled "Madame Butterfly", celebrates the multifaceted woman. The collection featured opulent fabrications and silhouettes; you'll find a silvery and sequined chrysalis sculpted in an ultra-sexy jumpsuit or in a mermaid dress draped in silk organza, satin, or mikado; We loved the abundance of lace and transparent evening dresses; the grandeur of the silhouettes are spectacular to behold as you will see below.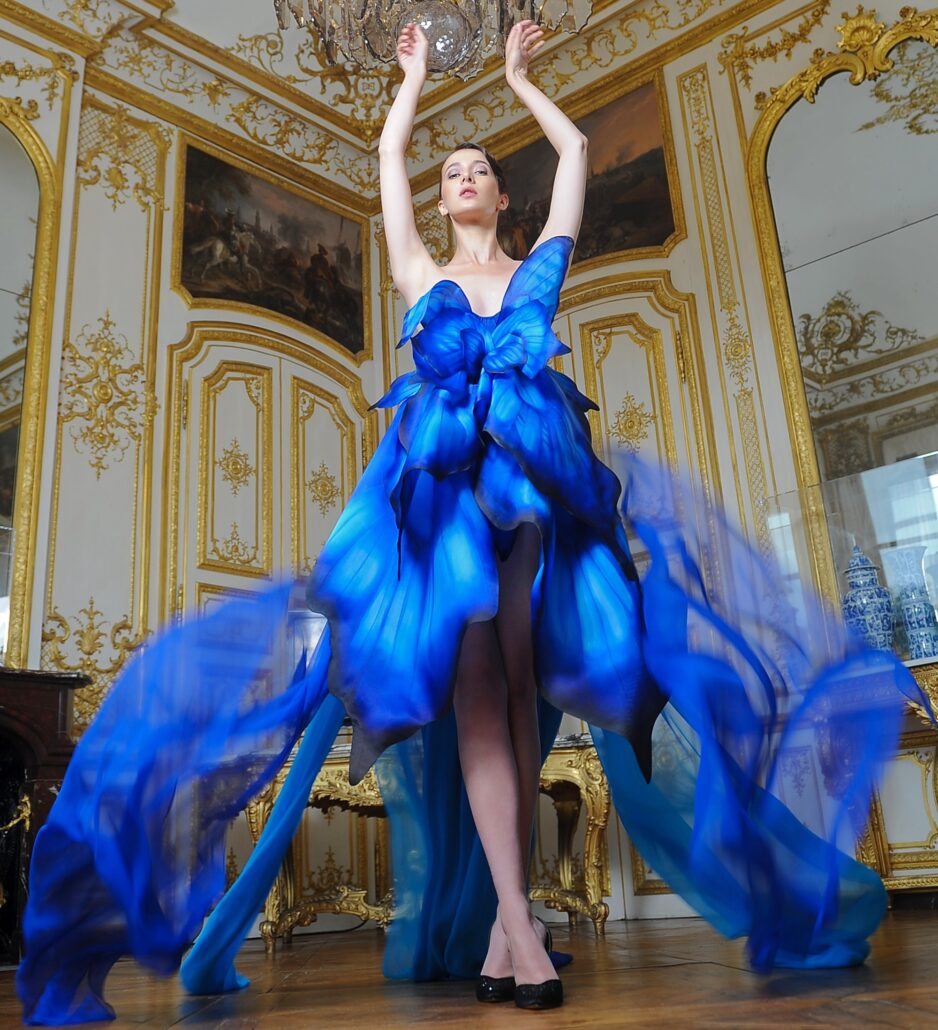 The masterpiece of the collection, the midnight blue butterfly dress, with its cut-out handpainted wings painted, in a cloud of silk chiffon. La Métamorphose delivers a very feminine, structured, and sequined collection for the day, and vaporous, transparent, and sexy gowns for the evening. The looks perfectly highlight the sisters' objective of creating with passion, beauty, and desire to capture femininity in its highest form.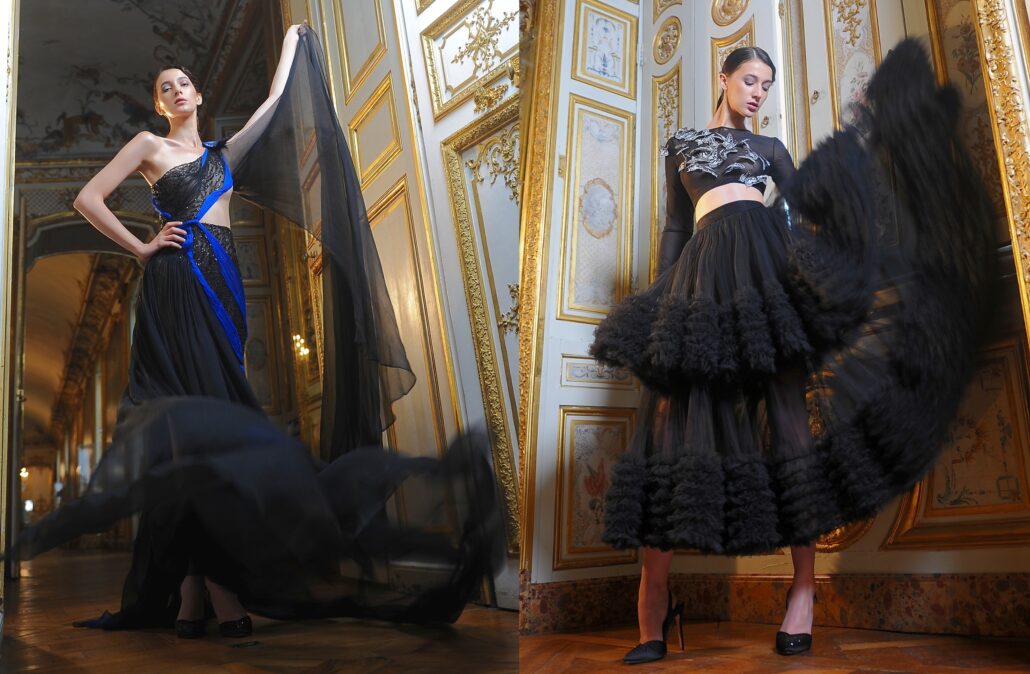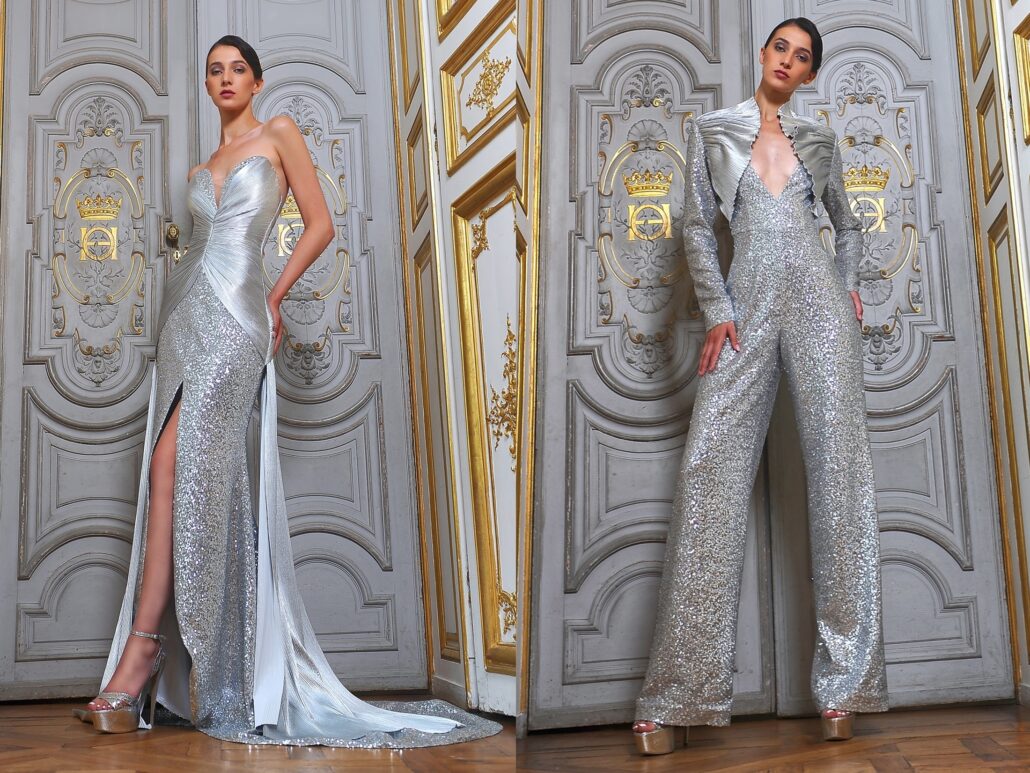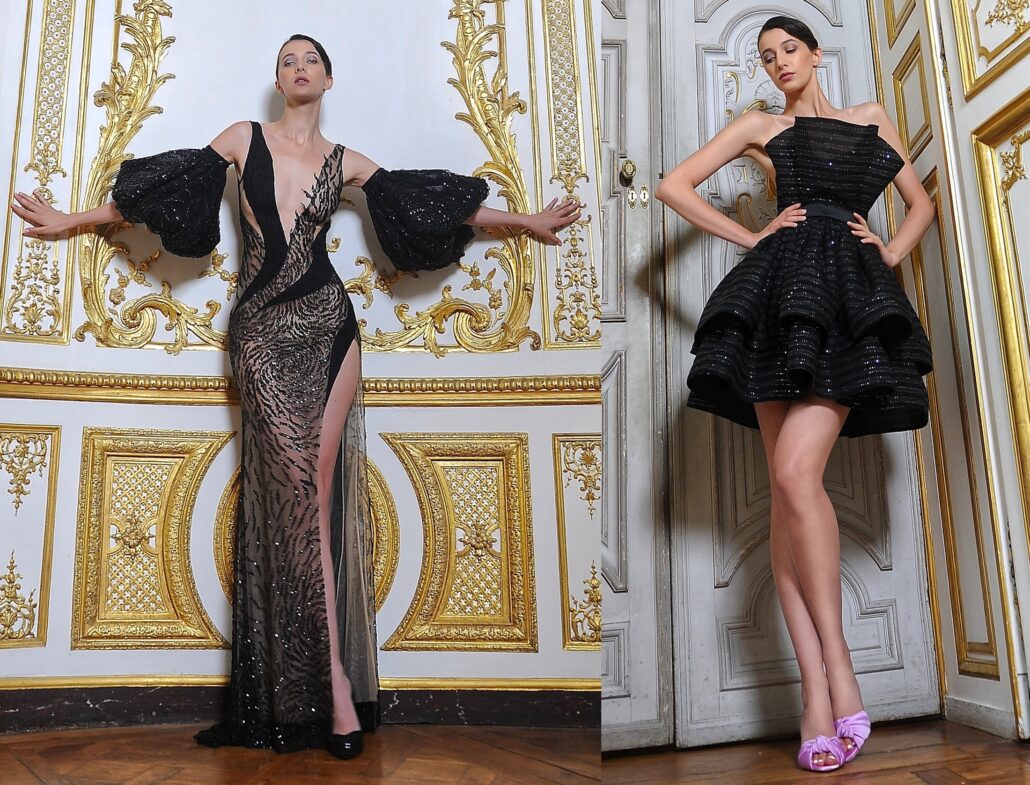 Looks like the architectural, midnight blue butterfly dress falls under the luxury, elegant, and unique aesthetic they're known for. Ann-Sophie Thieme already turned heads yesterday in the La Métamorphose blue butterfly dress at the Cannes Film Festival. Miss France 2021, Amandine Petit, looked very much like a siren in another look from the La Métamorphose FW2021/2022 collection.
Don't be surprised when you see more gorgeous gowns from the La Métamorphose's Madame Butterfly collection flooding red carpets worldwide. La Métamorphose is and will remain an haute couture favorite of ours; we look forward to next season's Paris Haute Couture Fashion Week collection.
Are you a fan of this couture house? We'd love to hear your thoughts on this season's collection. Let us know your thoughts in the comments below.