Are you ready to spread some delicious holiday cheer? We truly believe the season of giving is also very much the season of indulging a little. It is the festive season of cheer after all. After being on lockdown last holiday season, we know everyone is ready for a merrier holiday season and Sugar Plum is here to provide with a variety of festive gourmet confections. We loved the gourmet gift baskets we previously highlighted and we know you'll love the ones from this year.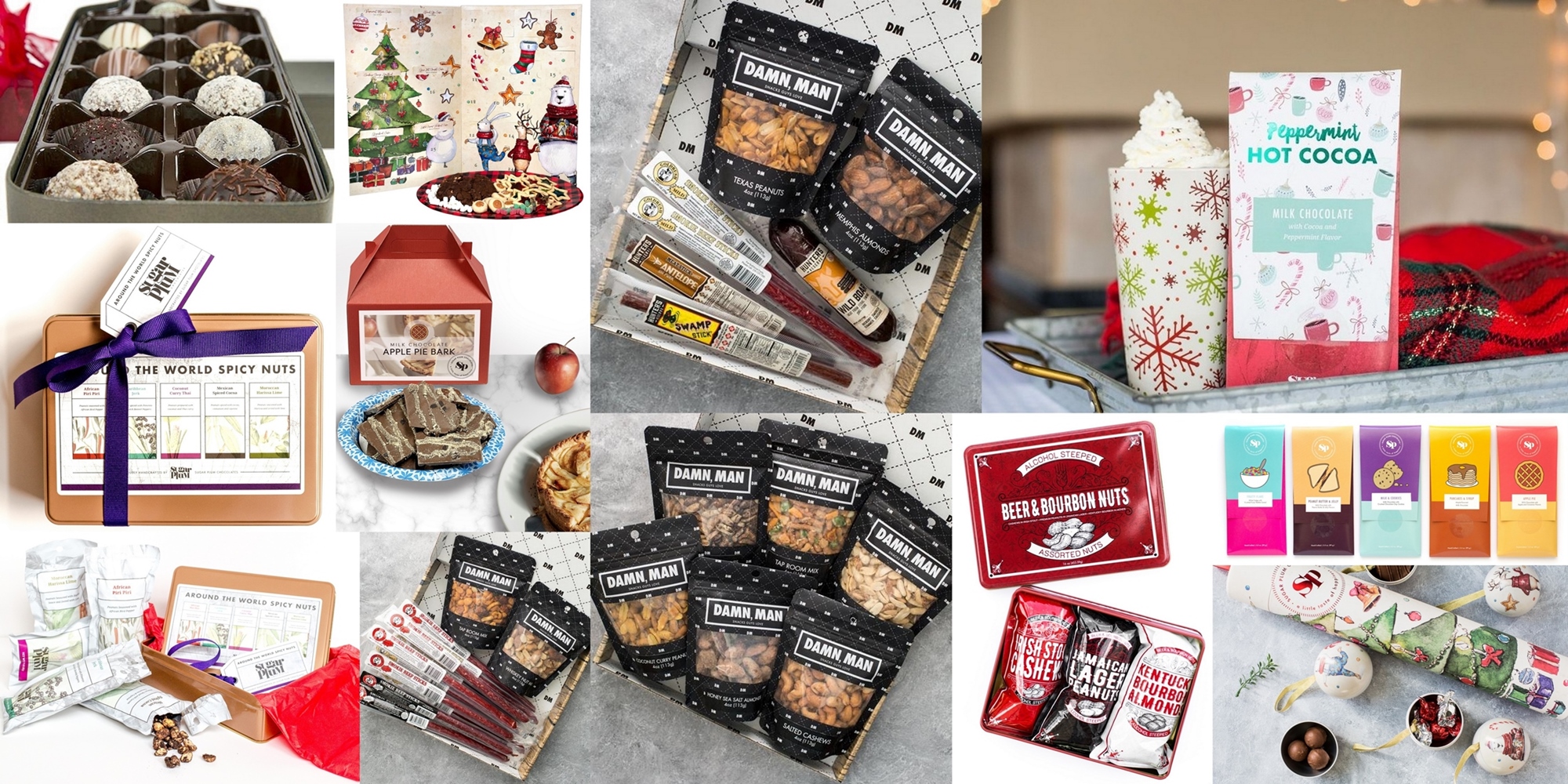 Preparing for the holidays can often bring a lot of stress into our lives. From selecting that perfect hostess gift to locating a gift that will make your sister smile, there's a lot of planning that takes place. Regardless of who this special person is, Sugar Plum offers one-of-a-kind, festive gourmet confections and  Christmas gift sets, stocking stuffers, and nut boxes for that special someone in your life.
GIFT SETS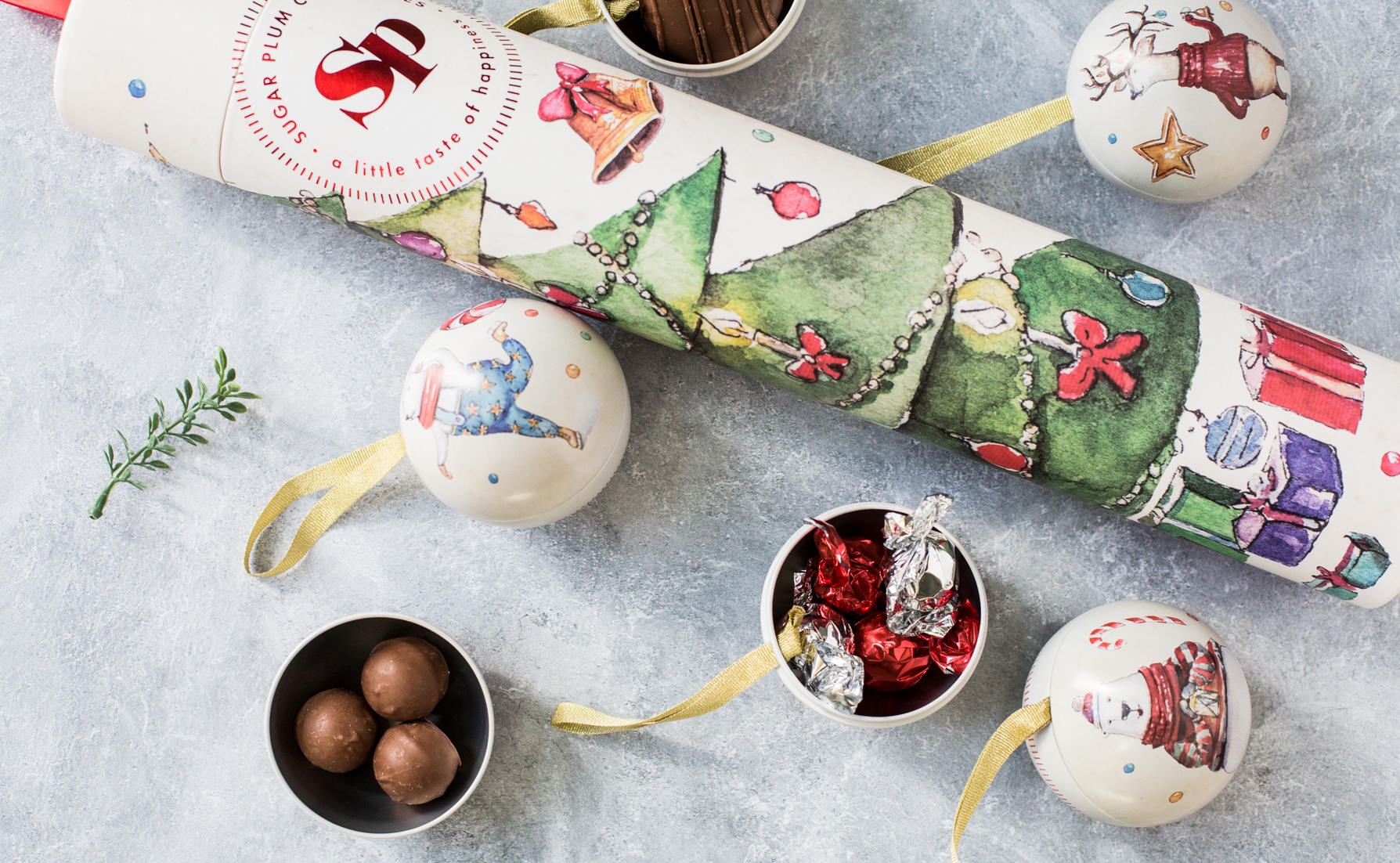 Ornament Confection Gift Set, $59.00: The best part of every Christmas tree is the ornaments. Hanging off of every branch you can fit them on, ornaments can show off traditional Christmas figures like Santa Claus or his reindeer, sport the logo for a favorite sports team or film franchise. Now, thanks to the team at Sugar Plum, they can even store some delicious treats! Available on Amazon and GoldBelly.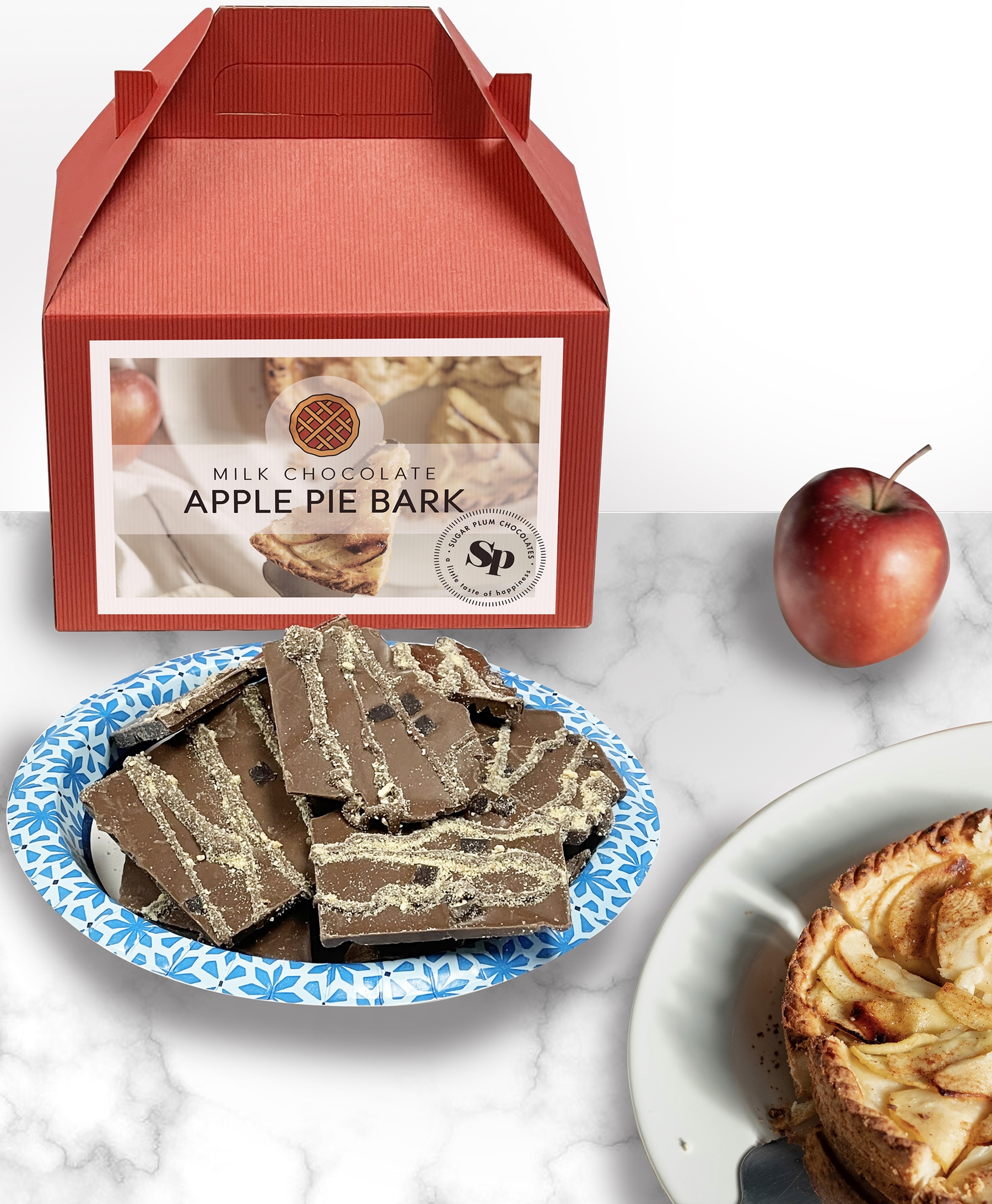 Apple Pie Bark, $55.00: Sugar Plum ships its legendary apple pie nationwide on Goldbelly! Fresh out of Grandma's oven, this deliciously flavored chocolate bark will make you nostalgic for your childhood. Sugar Plum has married mouth-watering, signature chocolate with delectable, organically sourced apple pieces and finely crushed graham crackers. Come take a bite of that sweet-smelling iconic taste of summer with Sugar Plum's Apple Pie Bark Box. Available exclusively at GoldBelly.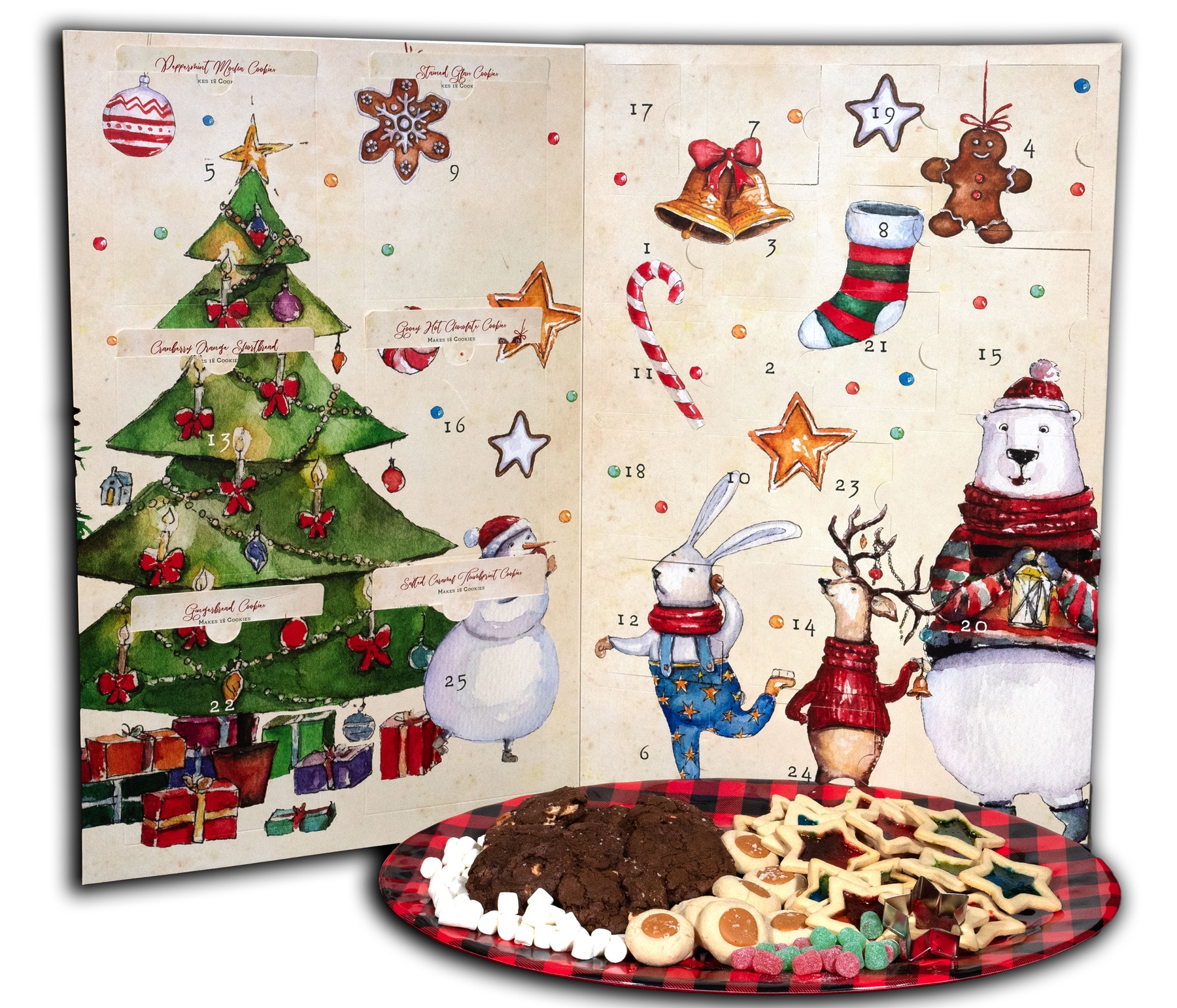 Cookie Making Advent Calendar, $70.00: Nothing will ever replace your beloved family holiday cookie recipes, but you'll definitely want to make room for the new ones from Sugar Plum's ingenious advent calendar. Each of the 25 days before Christmas surprises you with a specialty ingredient, baking tool, or recipe, to create six different kinds of holiday cookies. In true advent calendar tradition, the cookies are a surprise—but we can let it slip that hot chocolate lovers, peppermint purists, shortbread snackers, and all holiday cookie connoisseurs will be ever-so-satisfied. Great for counting down to Christmas with the kids, or for anyone looking to own the annual cookie swap. Available exclusively at Uncommon Goods.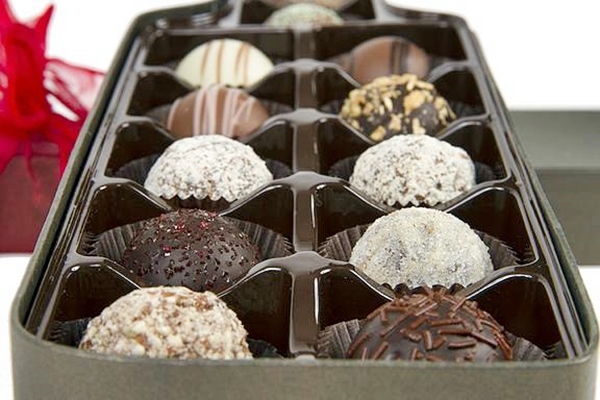 Wine Bottle Truffle Box, $55.00: For those that want to be a little more fun with a truffle assortment, look no further than Sugar Plum's Wine Bottle Truffle Box! This truffle box features a 12-piece assortment of Sugar Plum's incredible handcrafted chocolate truffles all beautifully laid out in a wine bottle-shaped box that will set the mood for a fantastic day and night with your special someone! Available on Uncommon Goods and GoldBelly.
STOCKING STUFFERS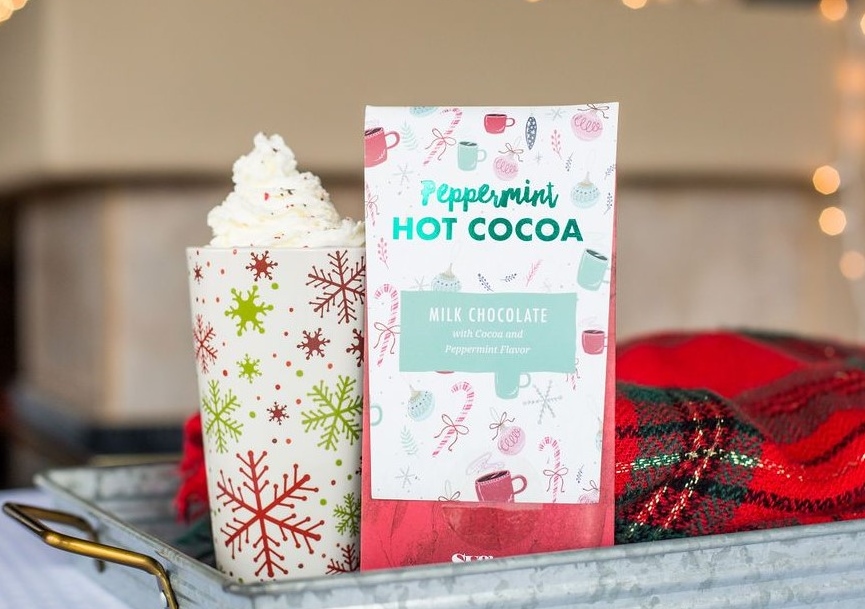 Peppermint Hot Cocoa Bars- 2 pack, $14.00: Is there any beverage more evocative of the holiday season than hot cocoa? The folks at Sugar Plum think that there is no better beverage to drink whilst curled up next to a roaring fire on a bitter evening than hot cocoa and could think of no better way to pay homage to this quintessential holiday beverage than adding a little peppermint to a carefully-crafted blend of milk and dark chocolate to create a chocolate bar you'd swear was made from everyone's favorite winter warmer!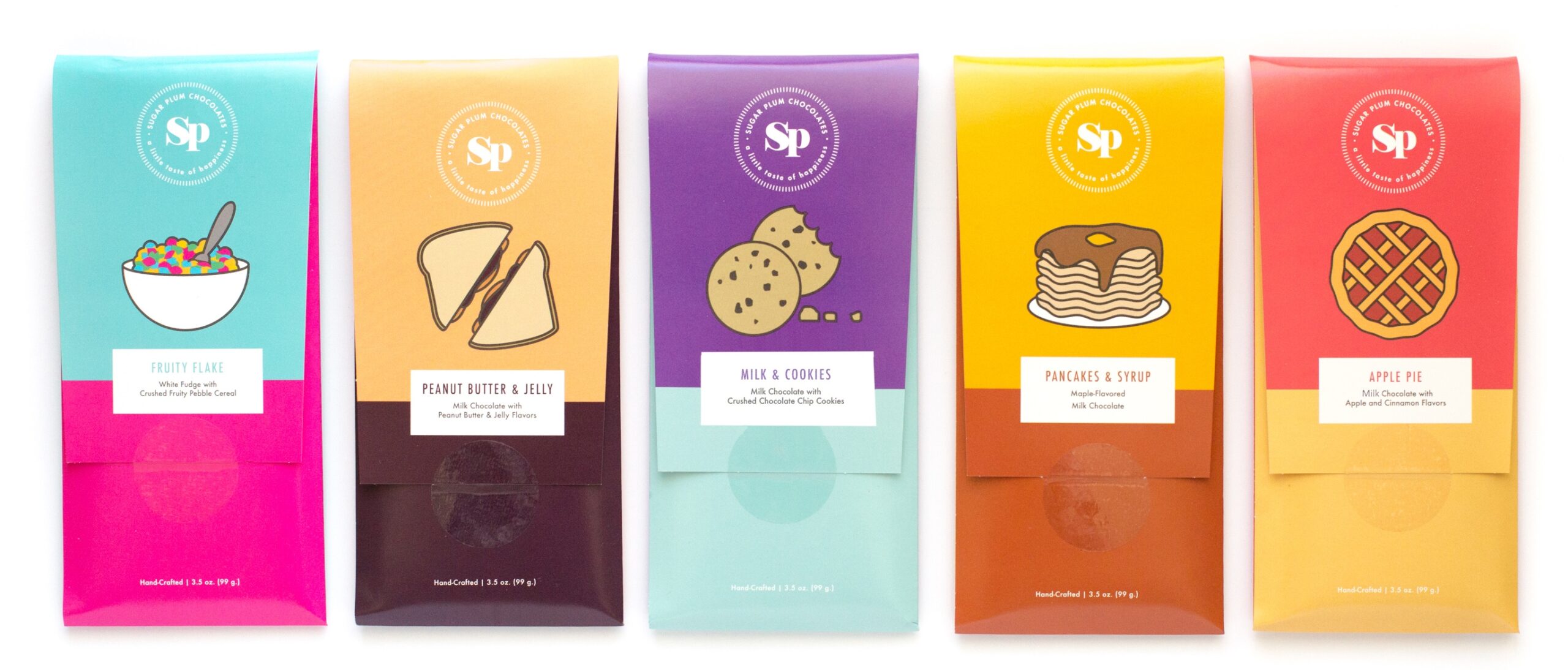 Nostalgic Chocolate Bars- 5 pack, $25.00: Enjoy Sugar Plum's Nostalgic Chocolate Bars! In packs of five, you get to dive back into your favorite childhood flavors and embrace these unique 3.5 oz handmade chocolate bars. Flavors include Apple Pie, Pancakes & Syrup, Peanut Butter and Jelly, Fruity Flake, and Milk & Cookies. Available at Cost Plus World Market.
NUTS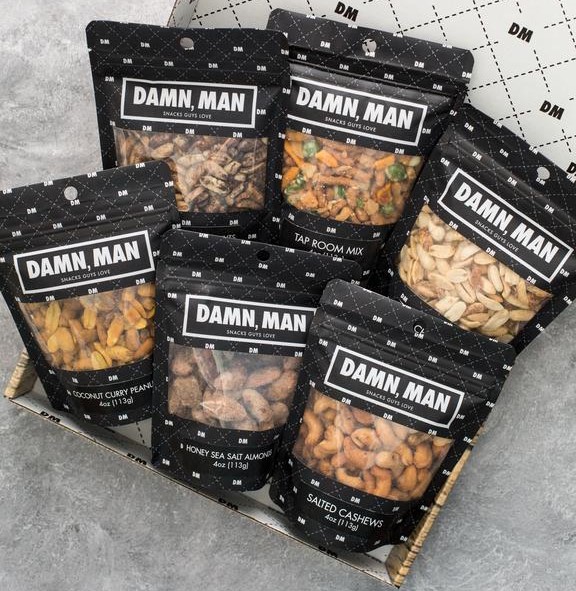 Manly Nut Box, $39.99: Each Manly Nut Box includes six 4oz bags of hand-crafted, kettle-cooked nuts for your snacking pleasure, with one bag of each of the following varieties included in every sampler: Taproom Nut Mix; Salted Cashews; Honey Sea Salt Almonds; Coconut Curry Peanuts; Mexican Cocoa Pecans and Thai Chili Peanuts.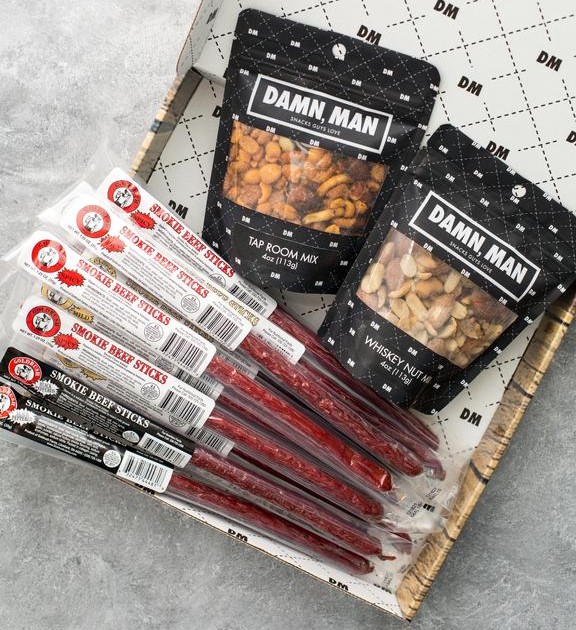 The Nuts and Beef Box, $35.00: These beef-stick flavors range from mild to wild, each flavor catering to Dad's primal instincts. We have also included our Whiskey Nut Mix and Taproom Nut Mix to complement those manly sticks of meat.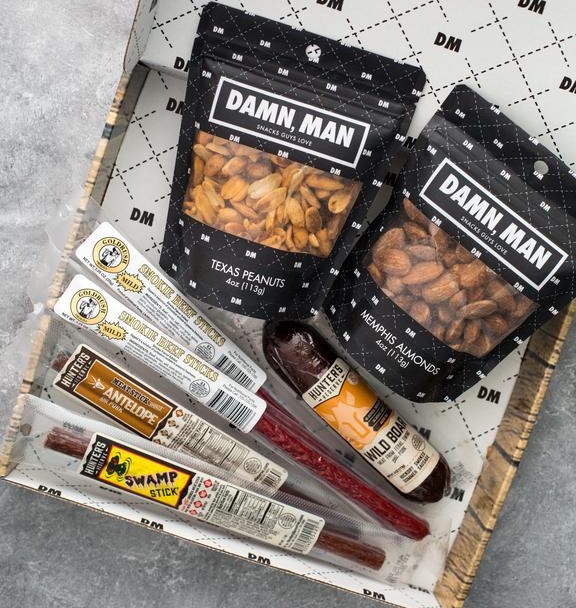 Nuts & Exotic Meats Box, $49.95: First up is a wild boar summer sausage, which fuses the traditional sweet and tangy taste of summer sausage which the succulent, rich, and nutty taste of well-ironed wild boar to craft a unique gustatory experience, the memories of which continually call to be freshly experienced. From there two beef sticks and to round the unconventional-yet-remarkable tour off one stick each of a pork-and-antelope blend that highlights the mild and venison-esque flavor and a pork-and-alligator blend that has a mild, quail-like flavor that is considered to be quite the delicacy. Available on Amazon.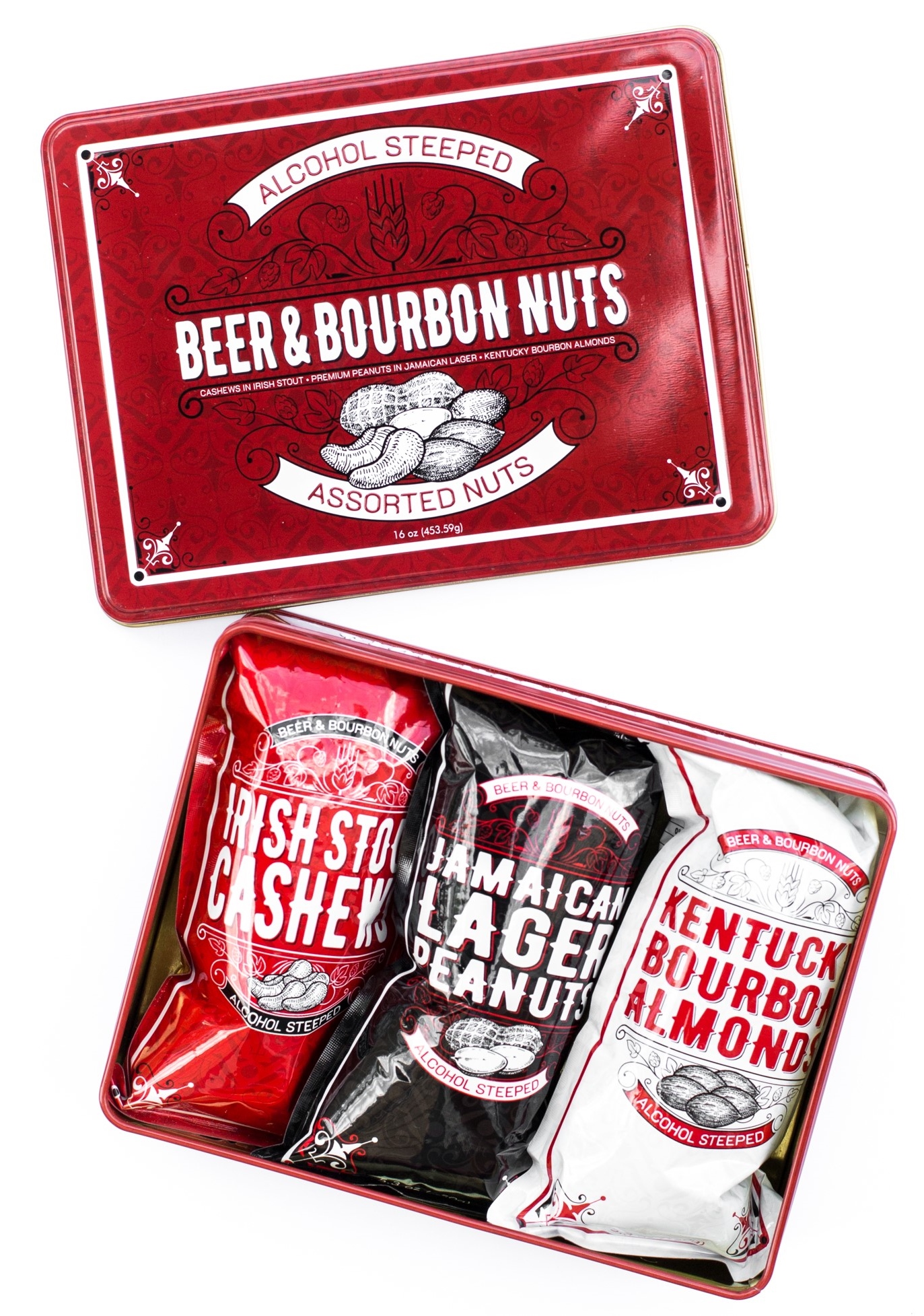 Beer and Bourbon Nuts Gift Tin, $34.99: The Liquor Nuts Gift Tin will have everyone thanking you and craving more. This 16-ounce assortment of mouth-watering, hand-crafted, and small-batch roasted nuts features three of our most popular booze-infused flavors, including Irish stout-infused cashews, Jamaican lager-infused peanuts, and Kentucky bourbon-infused almonds. Extraordinary and tasty all tossed into one fantastic tin, this trio of gourmet nuts is "ahh"-mazing! Available at Amazon, Goldbelly, and Uncommon Goods.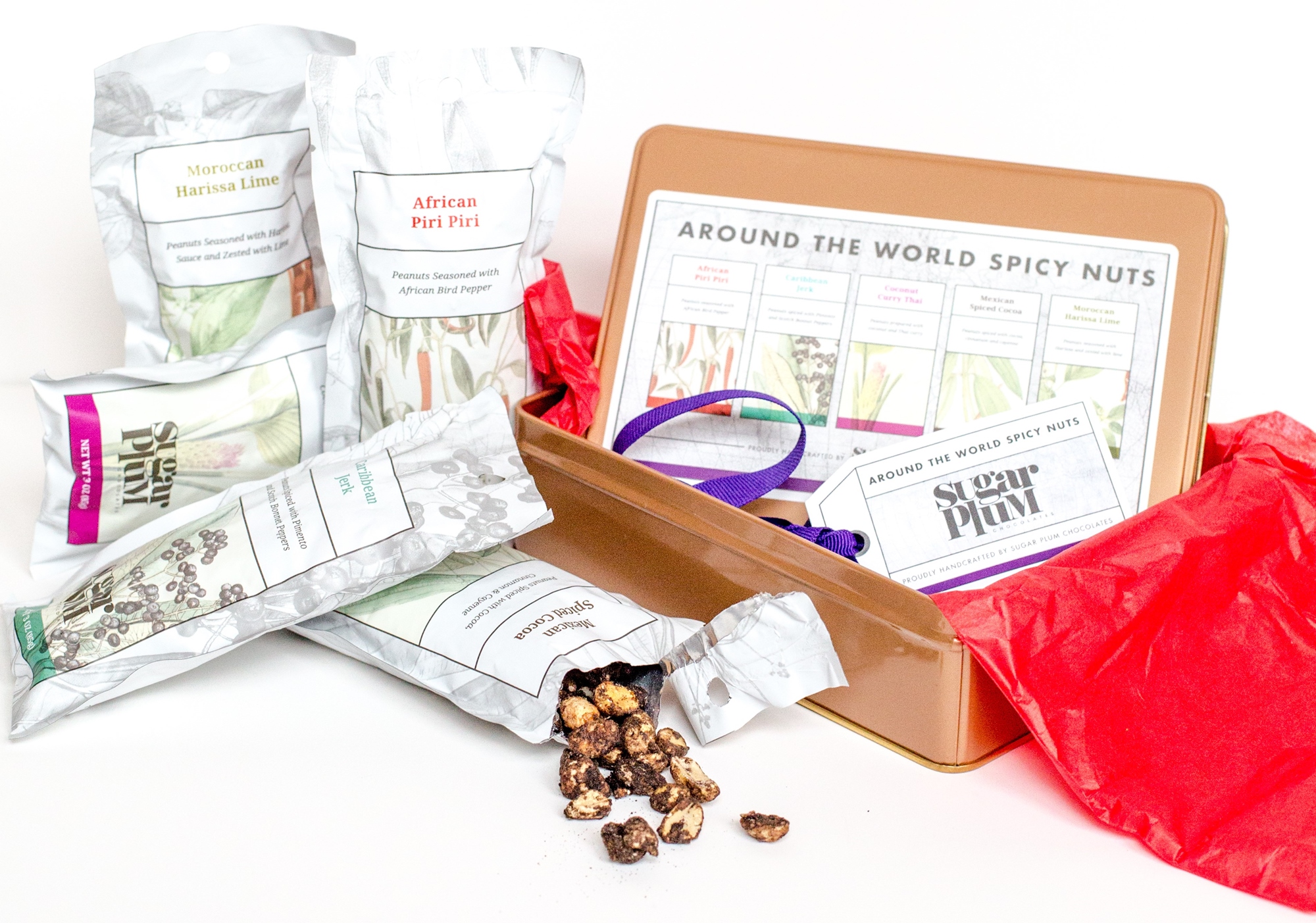 Around The World Spice Sampler, $30.00: Sugar Plum's Around the World Sampler lets you do some culinary exploration of your own without even leaving your couch. You'll enjoy globally-inspired peanuts with flavors consisting of African Piri Piri, Caribbean Jerk, Coconut Curry Thai, Mexican Spiced Cocoa, and Moroccan Harissa Lime. These five sweet and spicy flavors of peanuts are sure to take you on the journey you didn't know you needed – no passport required. Available at Uncommon Goods.
We'd love to hear your thoughts on Sugar Plum's festive gourmet confections? Which of these delicious and festive gourmet confections are you most looking forward to enjoying?