Exactly one week after National Gluten-Free Day, we had the sublime pleasure of dining at gluten-free, Italian restaurant, Senza Gluten. We've enjoyed highlighting several NYC and NJ restaurants over the years. And with restaurant week coming up, what better time than now to share the exquisite culinary experience we had at Senza Gluten? Senza Gluten is a 100% gluten-free restaurant. They do not use any wheat, rye, oats, or barley in their restaurant, but trust us, you won't miss any of that.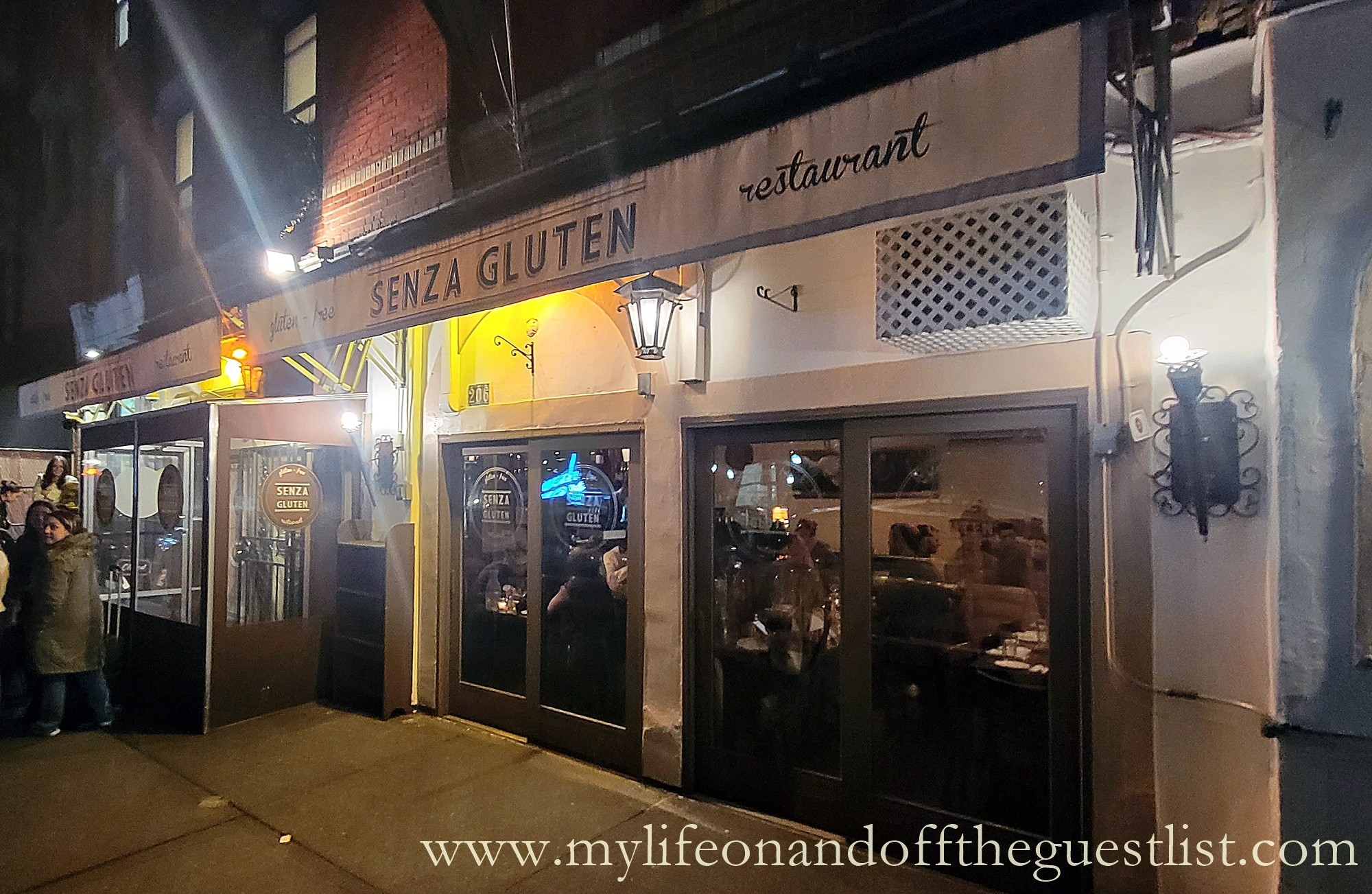 First things first, for those not well-versed in the Italian language, you may be wondering what's the story behind the restaurant name. It's pretty simple actually. Senza is Italian for "Without". So Senza Gluten literally means "Without Gluten"! An absolutely ingenious name! The main takeaway from our experience is, to forget everything you think you know about gluten-free pasta and bread because your tastebuds will relish in the deliciousness of this Italian comfort food. Join us as we share our journey through cocktails, antipasti, mains, and dessert.
PRE-DINNER GLUTEN-FREE BREAD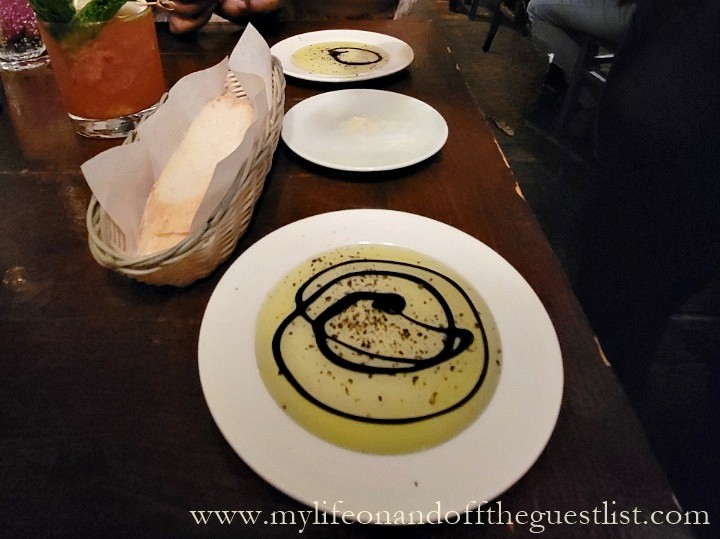 We don't usually highlight the bread that's brought to the table but because this gluten-free bread was unlike any we've had in the past, we had to share. Sadly, the gluten-free bread we've had has always been too dense and tasteless but Senza Gluten's bread (paired with olive oil, pepper, and aged Balsamic vinegar) was light and delicious. We very much wanted to enjoy the second round but needed to pace ourselves and make sure we had room for everything else.
COCKTAILS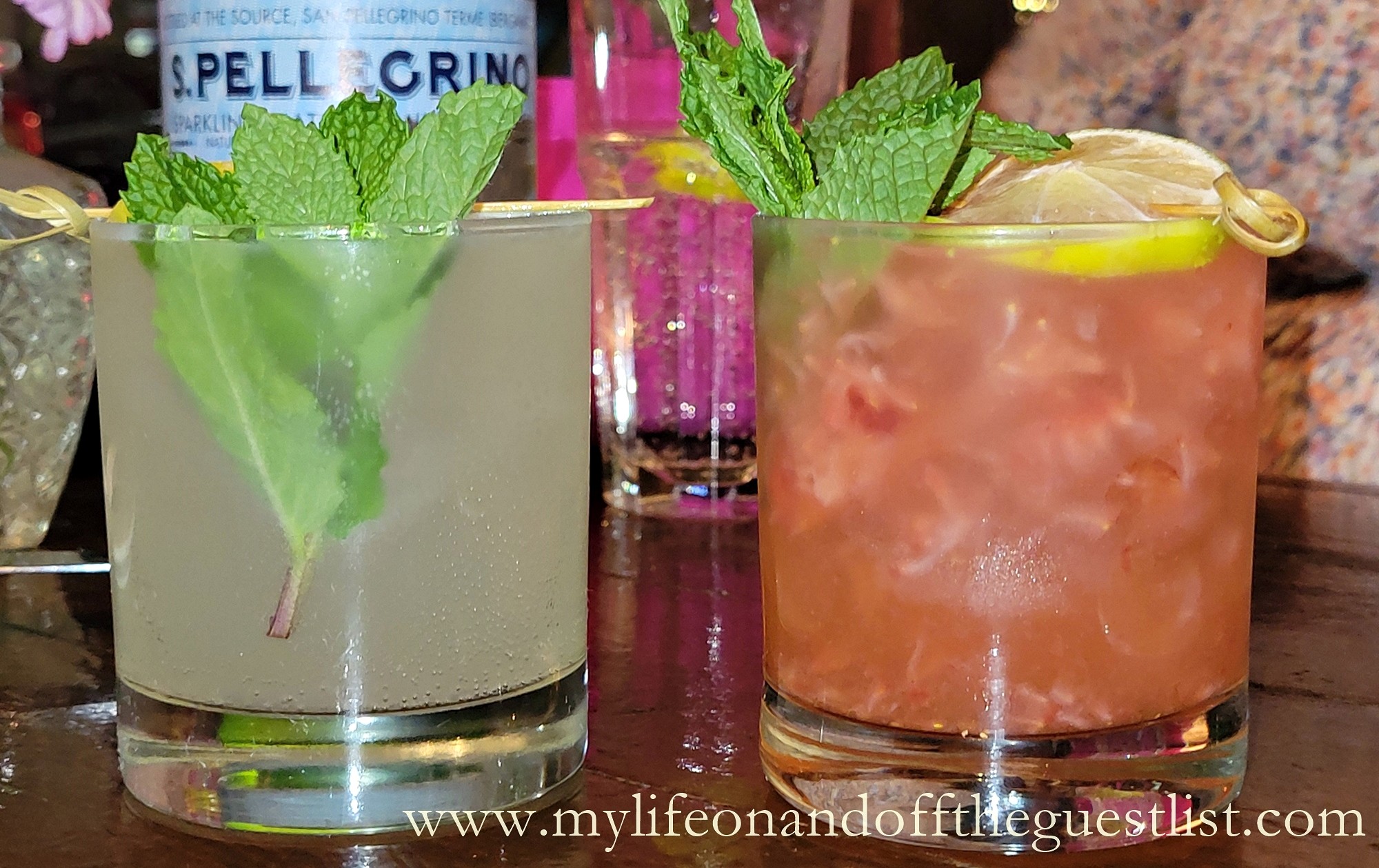 GINGER LIME MOJITO – "Baccardi, Barrow's "intense" ginger liqueur (made in Brooklyn, USA) fresh squeezed lime juice, ginger beer, and club soda, garnished with a fresh mint leaf and lime wedge." If you love Moscow mules, you'll love what we're dubbing its lighter cousin. It's the perfect combination of spicy ginger and the refreshing flavors of fresh mint and lime. It was a great way to prepare our palate.
STRAWBERRY MARGARITA – "Coralejo "Established 1755" Silver Tequila, fresh strawberries, freshly squeezed lime juice, house-infused syrup, garnished with sliced lime." You can never go wrong with a margarita and the choice of the night was the Strawberry margarita! The fresh Strawberry puree added a layer of delicious texture to the cocktail.
ANTIPASTI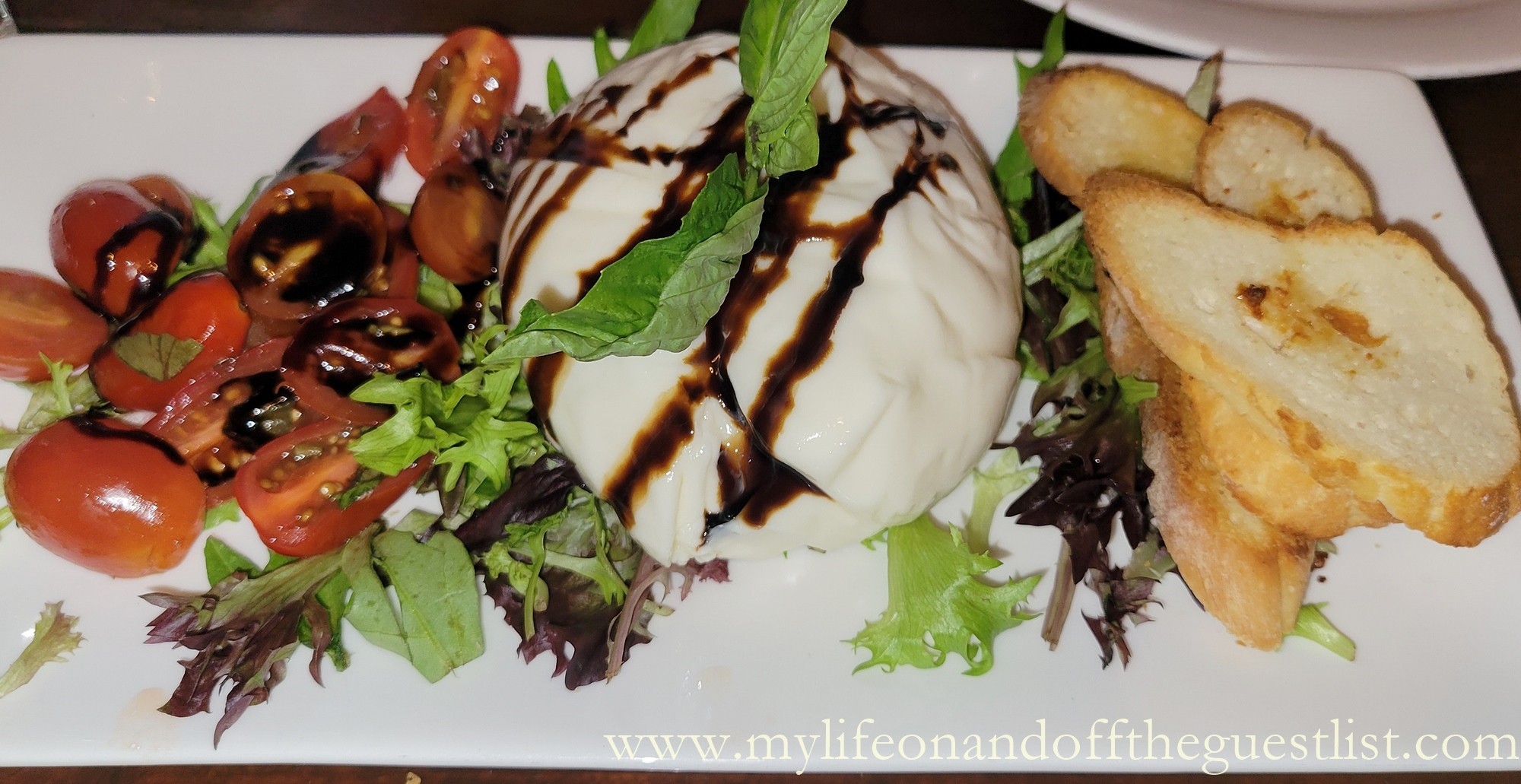 CAPRESE CON POMODORINI PACHINO E BURRATA – "Imported burrata and grape tomato caprese, toasted garlic bread slice, arugula, EVOO, drizzled with aged balsamic vinegar." If you've never had the pleasure, you absolutely must partake in fresh Italian Burrata, preferably at Senza Gluten because it is very much a spiritual experience. This burrata was incredibly fresh and creamy. The cherry tomatoes were plump, juicy, and fresh. Whether you enjoy it with or without the bread, you will not be disappointed. We devoured every bite.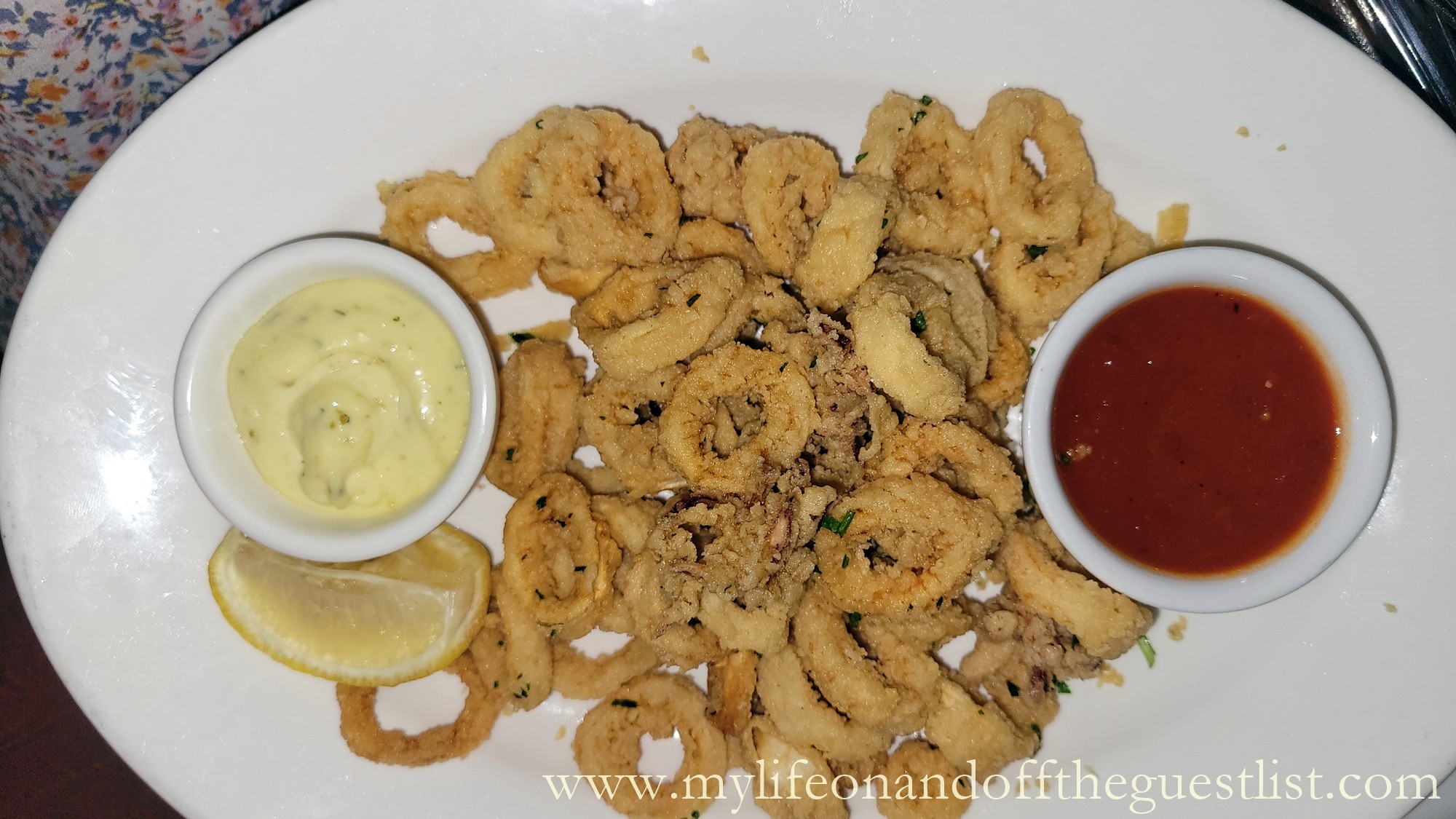 CALAMARI FRITTI – "Fried calamari with spicy marinara & tartar dipping." If you love seafood and want to escape into a maritime feast of delight, we highly recommend starting with Senza Gluten's Calamari Fruitti. It's a decadent appetizer indeed! The Calamari was crisp yet tender. Served with the option of homemade tartar sauce, and spicy marinara (both equally divine), you'll love the crunch and the fresh savory taste of each bite.
MAIN COURSES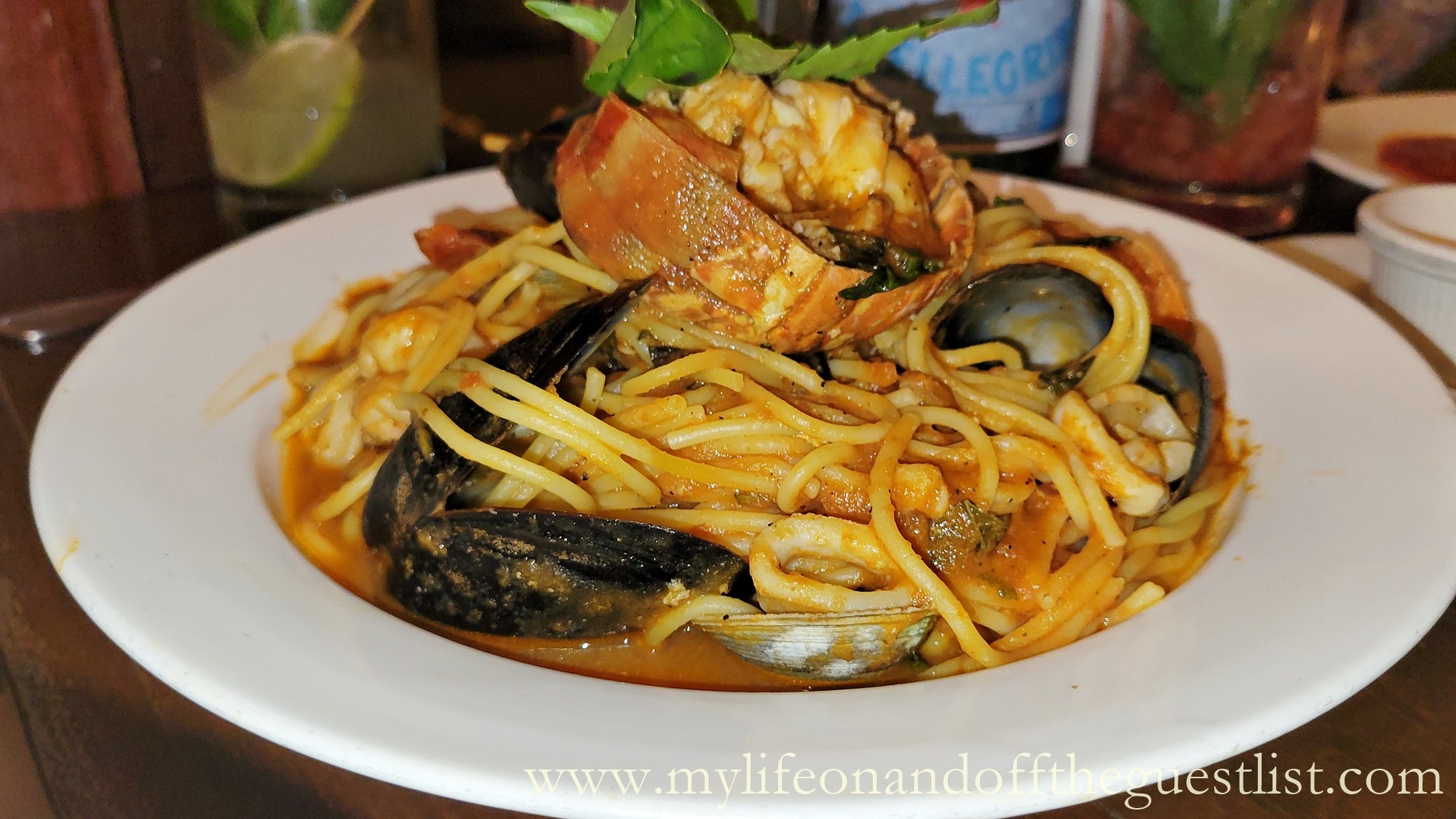 SPAGHETTI AI FRUTTI DI MARE – "Spaghetti with sauteed clams, mussels, shrimp, calamari, & lobster tail in a white wine & touch of San Marzano tomato sauce." Forget all you know about the taste of gluten-free pasta. You can officially say goodbye to gluten-free pasta that tastes like the box it came in. Senza Gluten's pasta tastes EXACTLY like regular pasta. You won't even be able to tell the difference. ​Since their​ dry pasta is shipped directly from Italy, we're not at all surprised at its authentically delicious taste.​ Their Spaghetti ai Frutti di Mare is a symphony of oceanic deliciousness. From the fresh seafood, palate-pleasing tomato sauce and spices, and the perfectly cooked pasta, you won't be able to stop eating this gluten-free adaptation of the classic Italian dish.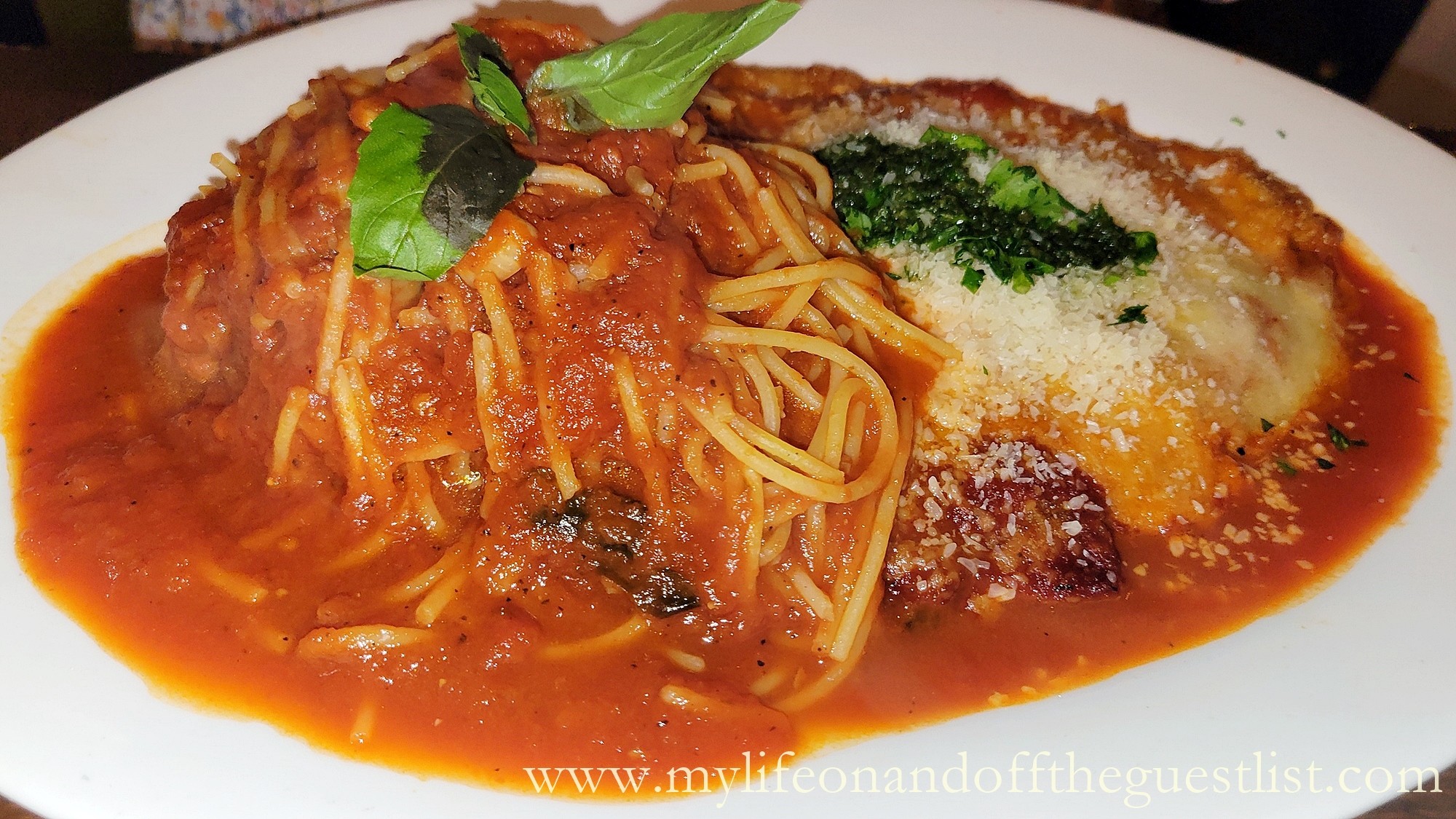 POLLO ALLA PARMIGIANA – "Breaded, panfried, and baked chicken breast with buffalo mozzarella and parmesan in a fresh tomato sauce, served with spaghetti pomodoro." This is not your average chicken parmigiana! The breaded, panfried, and baked chicken breast was covered in a savory fresh tomato sauce, encased in fresh buffalo mozzarella, and topped with fresh parmesan and spaghetti pomodoro. The chicken was very tender and the spaghetti was perfection. A complete meal that is definitely a favorite!
DESSERT
TRADITIONAL SICILIAN CANNOLIS – "Filled with sweetened ricotta mixed with your choice of chopped pistachios, candied orange peel, candied cherries, or semisweet chocolate chip." If you have any more room left, we recommend filling it with this famed dessert. Full of flavor, not overly sweet, and every bite decadent, this variety of Italian classics was the perfect end to our night of savory, gluten-free Italian cuisine.
Last, but certainly not least, our meal wasn't the only thing that made us feel at home. Our server Anna was very attentive and gave wonderful menu recommendations. If you're new to experiencing Senza Gluten, please ask the staff for their favorites. You won't be sorry. The owner, Teona (pictured below), is incredibly sweet, welcoming, and so gracious. She is very hands-on with her customers and makes you feel like family, which we know you will greatly appreciate.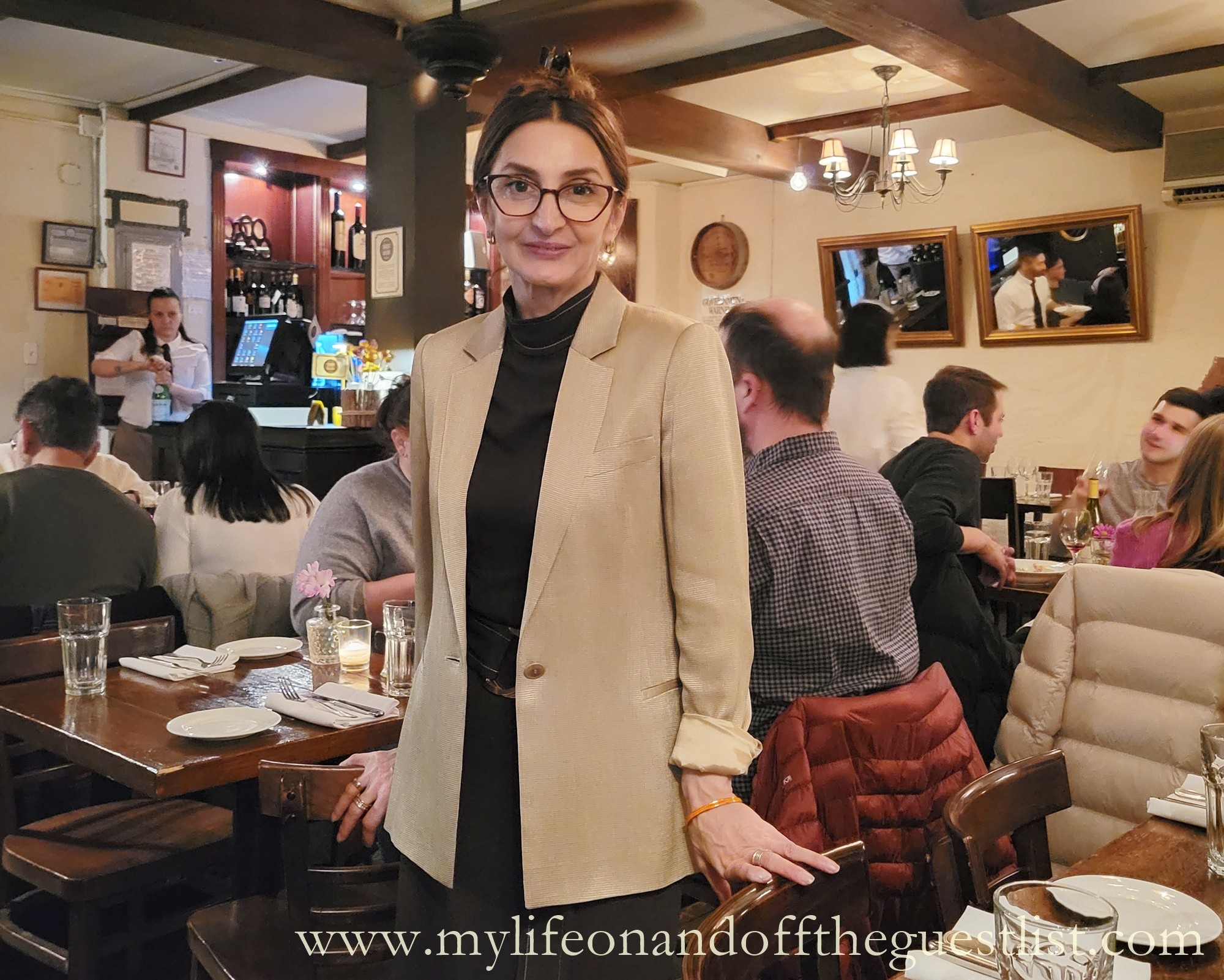 Senza Gluten is located at 206 Sullivan St in Greenwich Village. For reservations, please call 212-475-7775.