Summer is practically around the corner and that means it's almost iced tea season. There's nothing more refreshing than a tall glass of delicious iced tea on a hot summer day, except if it's spiked iced tea. Hoop Tea, a line of bright and refreshing spiked iced teas founded on the sunny beaches of Ocean City, Maryland, is expanding its footprint in the Northeast and other select markets with new retro, Americana-designed packaging. The new packaging highlights the brand's commitment to quality and reinforces its unique personality. Crafted with real tea, Hoop Tea Spiked Iced Tea offers a delicious, low-alcohol content alternative that doesn't sacrifice flavor. Its lower ABV (5%), makes it ideal for all adult daytime gatherings and activities, whether you're BBQing, tailgating, sitting poolside, or beachside.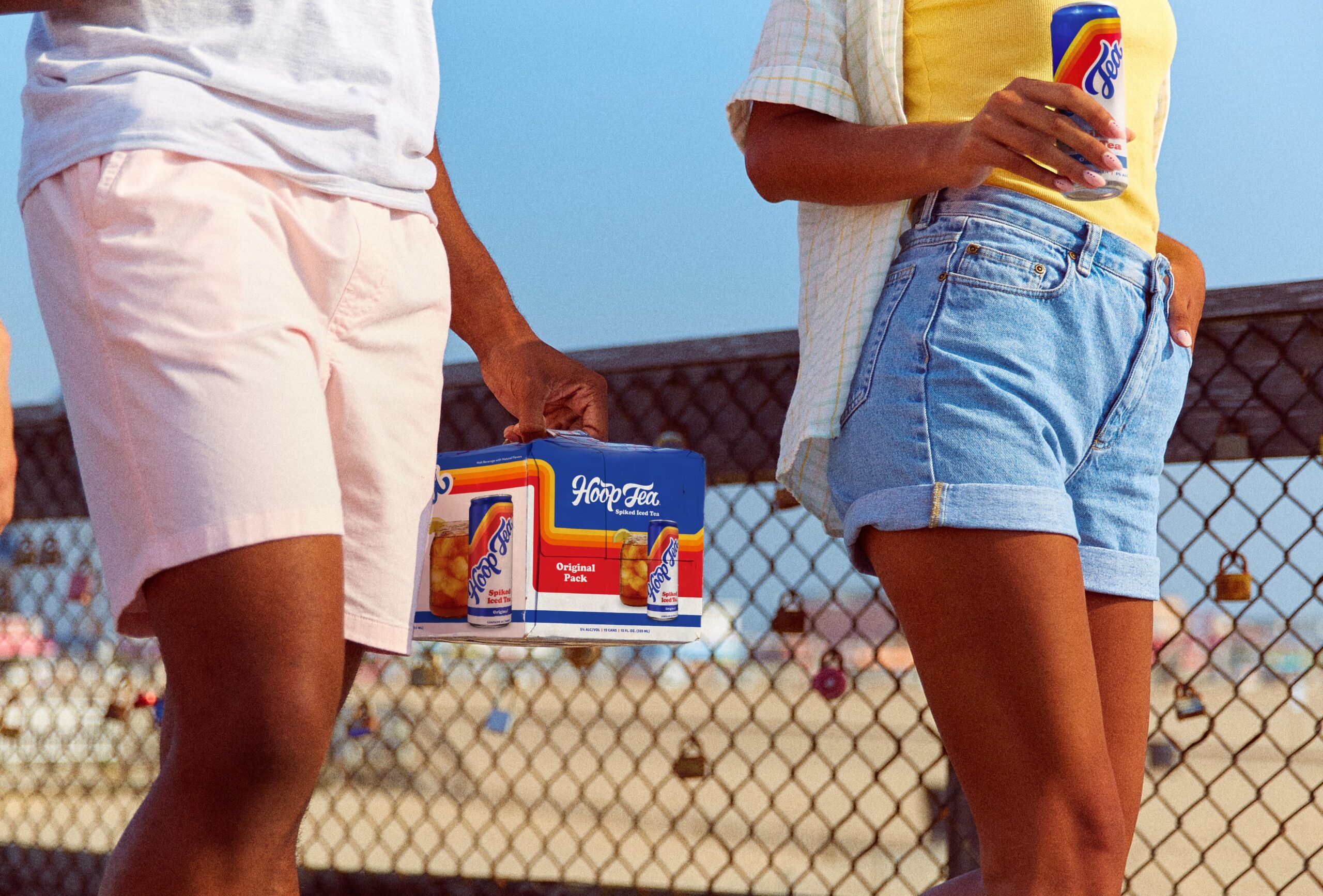 Hoop Tea Co-Founders Danny Robinson and Billy Gilman initially created the spiked iced teas as a personal mission to provide a lighter drinking option beyond beer that could be enjoyed with friends. However, demand for the product skyrocketed beyond the beaches of Ocean City, and they struggled to keep up. In November 2021, they partnered with Anheuser-Busch, allowing Hoop Tea to focus on creating a consistently delicious and shareable beverage, as well as providing access to world-class distribution and marketing networks with the highest quality standards in the world.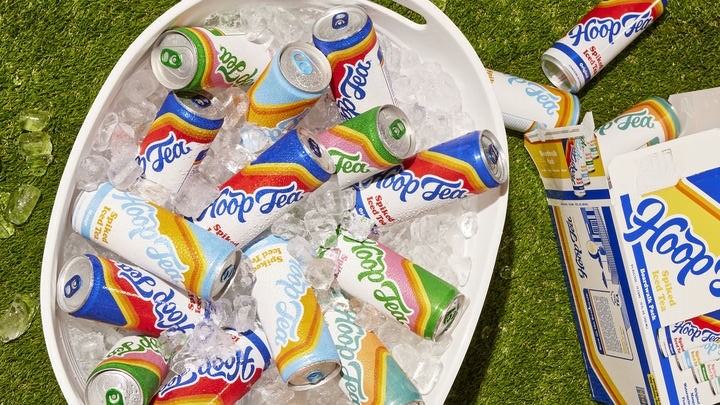 Hoop Tea's current offerings include 12-oz, 12-pack cans available in Original Pack and Boardwalk Pack, as well as the brand's most popular innovation, unique made-to-share 3-liter pouches (12 servings) that feature a convenient handle and an easy-to-pour, resealable nozzle. The pouches are available in Original and Mango flavors. The new packaging highlights the brand's commitment to quality and reinforces its unique personality.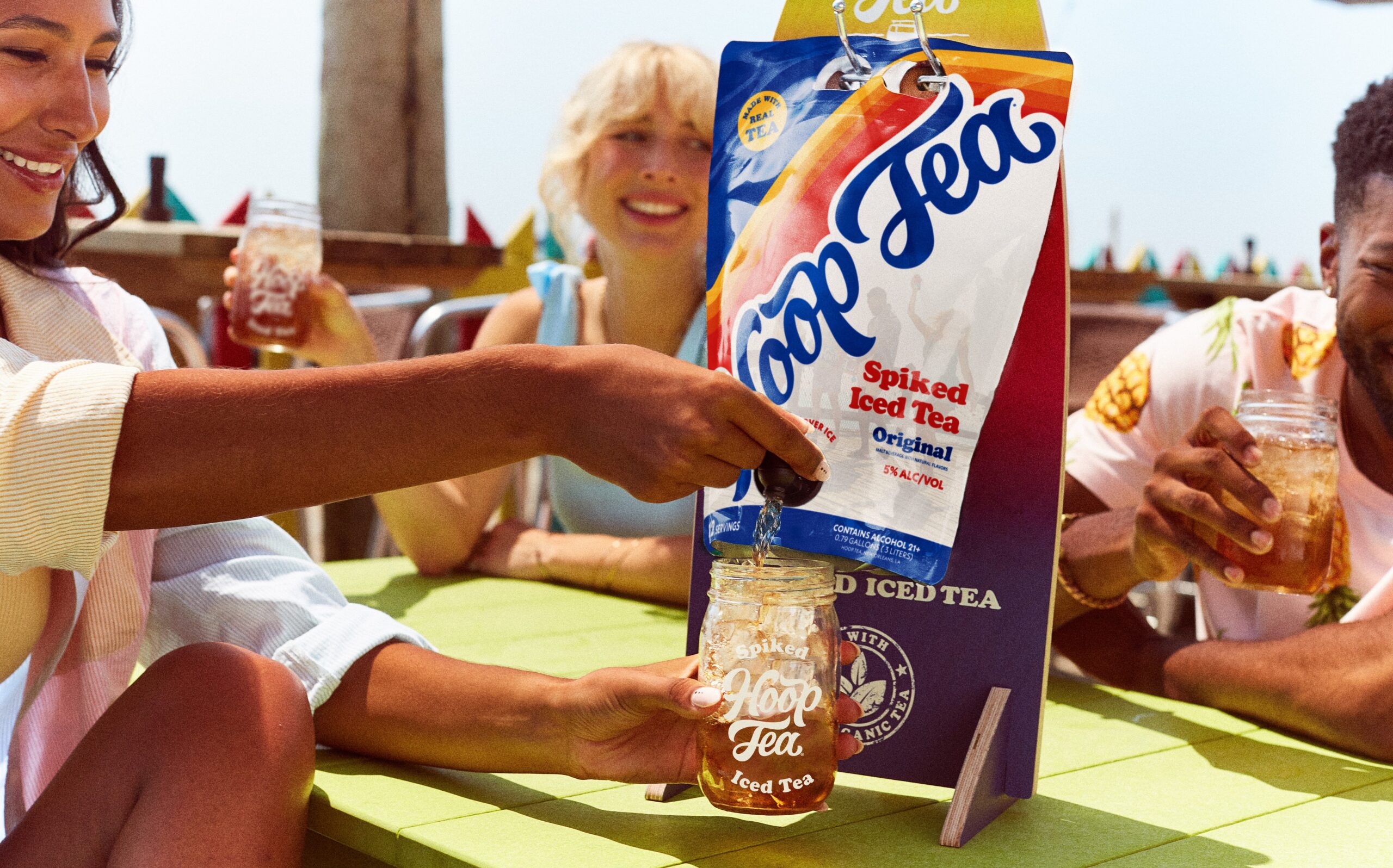 Danny Robinson, Co-Founder of Hoop Tea, expressed excitement about the brand's expansion, saying, "Hoop Tea is truly distinctive – it's bright, flavorful and stands out with our new retro-Americana packaging."
Hoop Tea Spiked Iced Tea cans and pouches are available now in CT, DC, DE, MA, MD, ME, MI, NC (Wilmington), NH, NJ, NY, OH, PA, RI, TN (Knoxville), VA and VT and can be purchased through online retailers such as Drizly or found via the product locator on www.hooptea.com.