Undefined Beauty has introduced its newest addition to the R&R Collection, the R&R Hydro Jelly. This innovative prebiotic face and eye serum enhances your skin's barrier, providing intense hydration and nourishment. The R&R Hydro Jelly is formulated with powerful ingredients that work together to deliver long-lasting hydration. Peptides, known for their ability to protect the skin barrier, are a key component of this serum. By reinforcing the skin's natural defenses, these peptides help to maintain moisture and prevent water loss.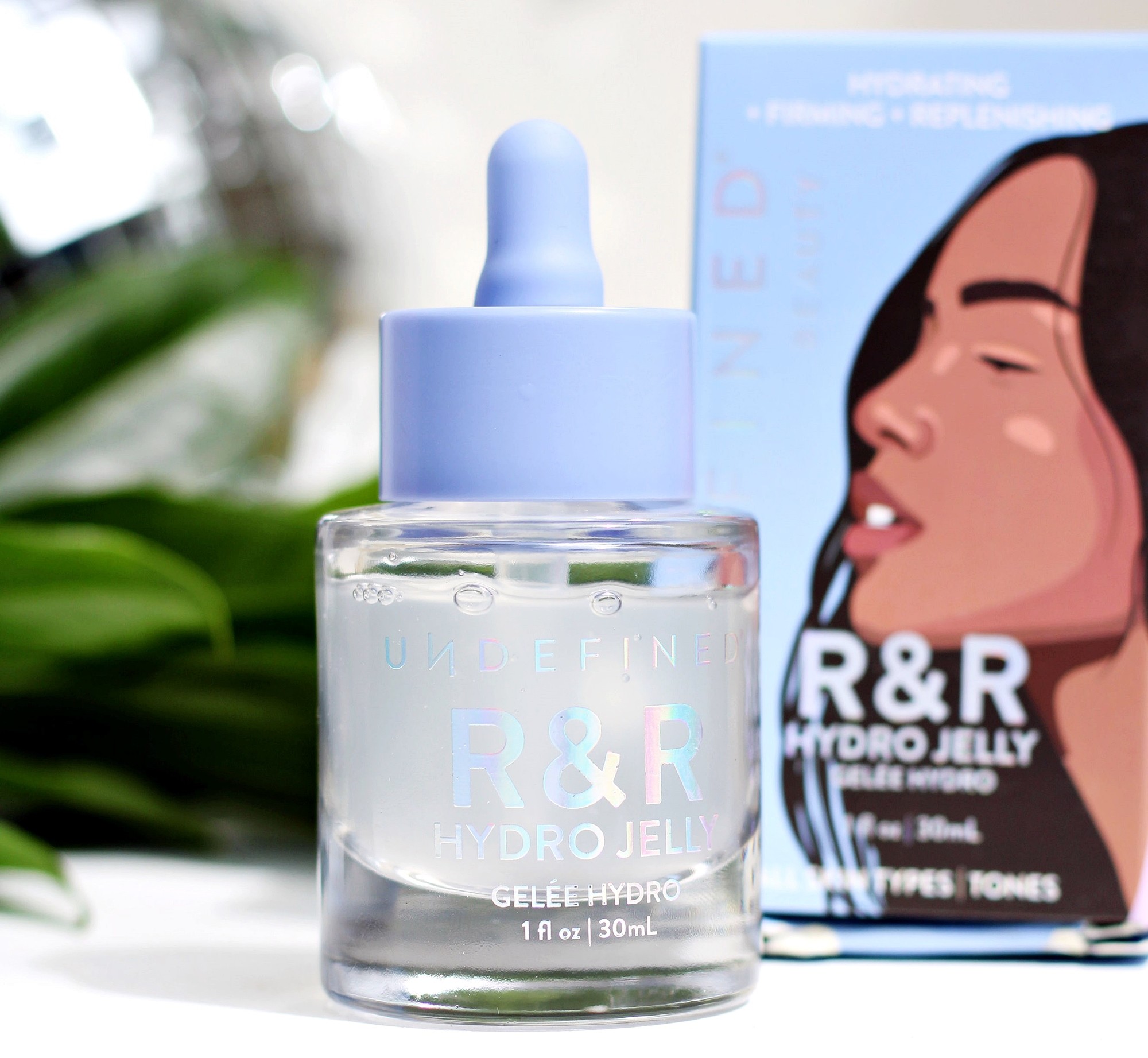 As we age, our skin's barrier weakens and gets thinner, resulting in loss of elasticity, dry and rough skin, breakouts, and red, irritated skin. This serum, used with the rest of the skin barrier-boosting R&R Collection, is a wonderful alternative to slugging with Vaseline, especially as the weather gets warmer as anyone with clogged pores will tell you. The R&R Hydro Jelly joins Undefined's skin barrier boosting collection, which includes the best-selling R&R Sun Serum, R&R Cleanser, R&R Day Serum, R&R Night Serum, R&R Gel Creme, R&R Exfoliator, and R&R Mineral Mist.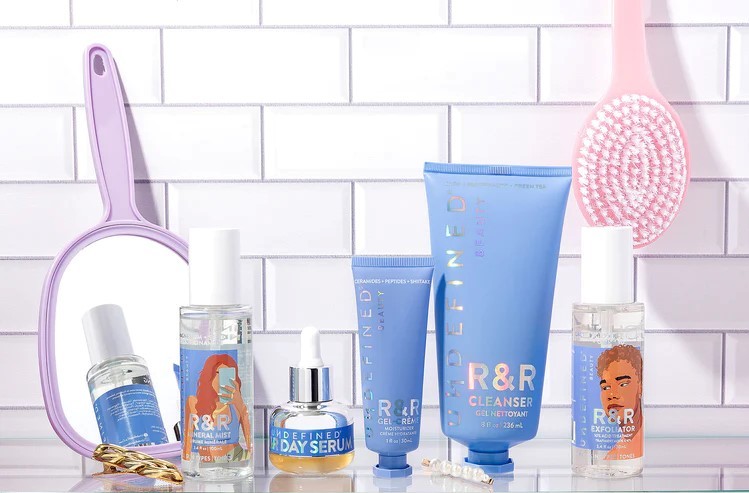 To balance and replenish the skin barrier, the R&R Hydro Jelly includes an abundance of incredible plant-based ingredients like Ashwagandha and Reishi. These adaptogenic plant ingredients provide antioxidant properties, helping to protect the skin from environmental damage while promoting overall skin health.
The versatile serum also incorporates the benefits of prebiotic and fermentation technology. This unique combination increases the serum's potency and allows for better absorption into the skin. Additionally, it helps to reduce inflammation, making it an amazing product for those with sensitive skin.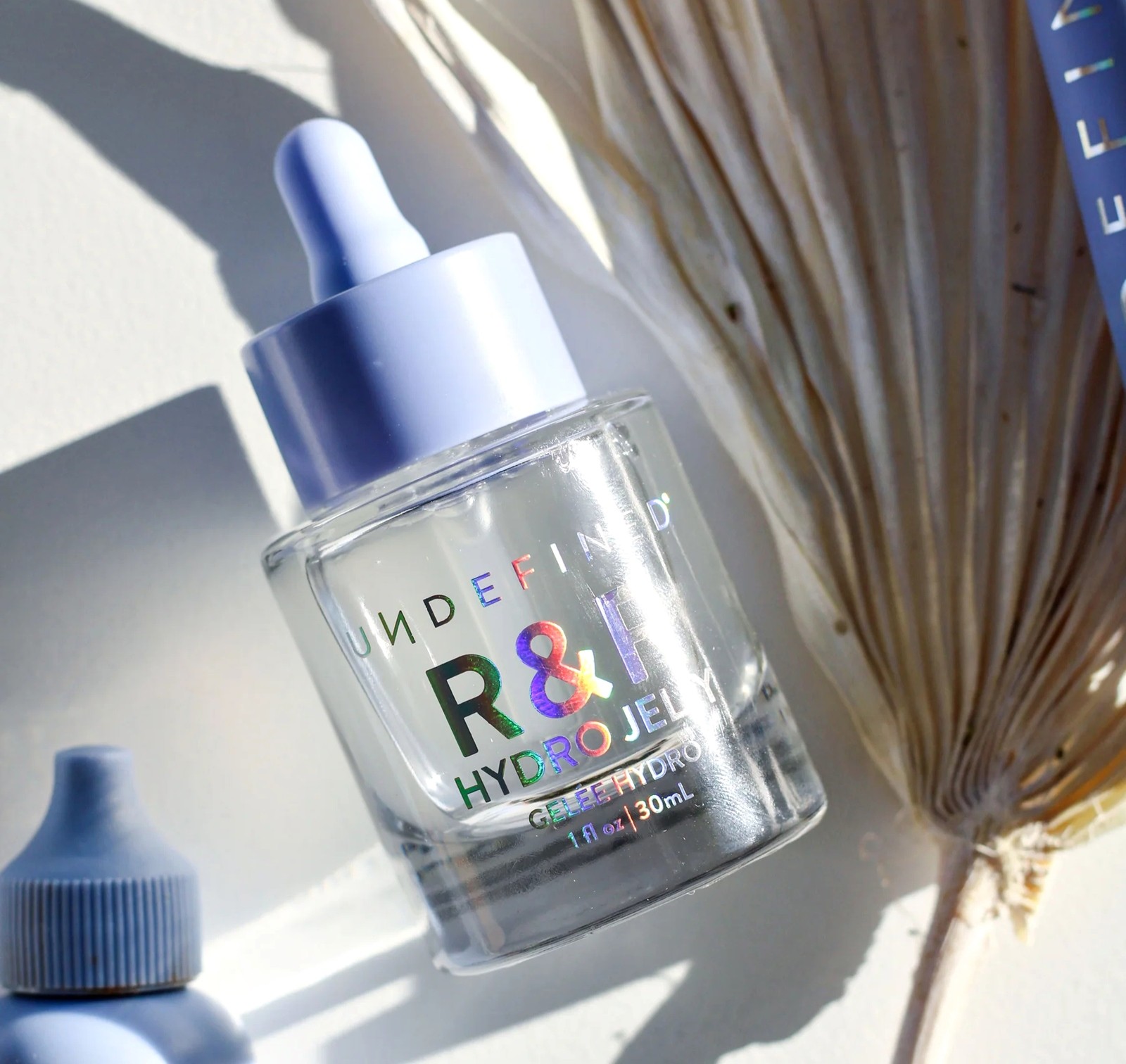 Additionally,  caffeine is incorporated into the formula for firming effects. The caffeine helps to tighten and tone the skin, reducing the appearance of fine lines and wrinkles. Gotu Kola, another key ingredient, supports collagen production, contributing to a more youthful and plump complexion.
The R&R Hydro Jelly features a fun jelly texture, thanks to its humectant superstar ingredients, including Glycerin, Beta-Glucan, Panthenol, Aloe, Hyaluronic Acid, and Tremella Mushroom. These ingredients work together to attract and retain moisture, ensuring that the skin remains hydrated and supple. It also contains no parabens, silicones, sulfates, palm oil, phthalates, artificial dyes, triclosan and triclocarban, mineral oil, or petroleum.
Whether you have dry or dehydrated skin, the R&R Hydro Jelly is a must-have for anyone looking to achieve plump, bouncy, and hydrated skin. It's suitable for all skin types and tones and its peptide-powered formula delivers lasting hydration, promoting a healthy and radiant complexion. At $22.00 for a 1 fl. oz bottle, its unique jelly texture, and affordable price make it an excellent addition to any skincare routine.