If you're looking to celebrate World Oceans Day on June 8th, and World Gin Day on June 10, we've got the perfectly unique gin that combines the joy of gin with a mission to save our oceans. Gray Whale Gin, founded by Southern California couple, Jan and Marsh Mokhtari (pictured below), has quickly become the fastest-growing gin in the nation. Their vision is centered on the belief that a thoughtfully crafted spirit can not only bring people together for good times but can also contribute positively to the world.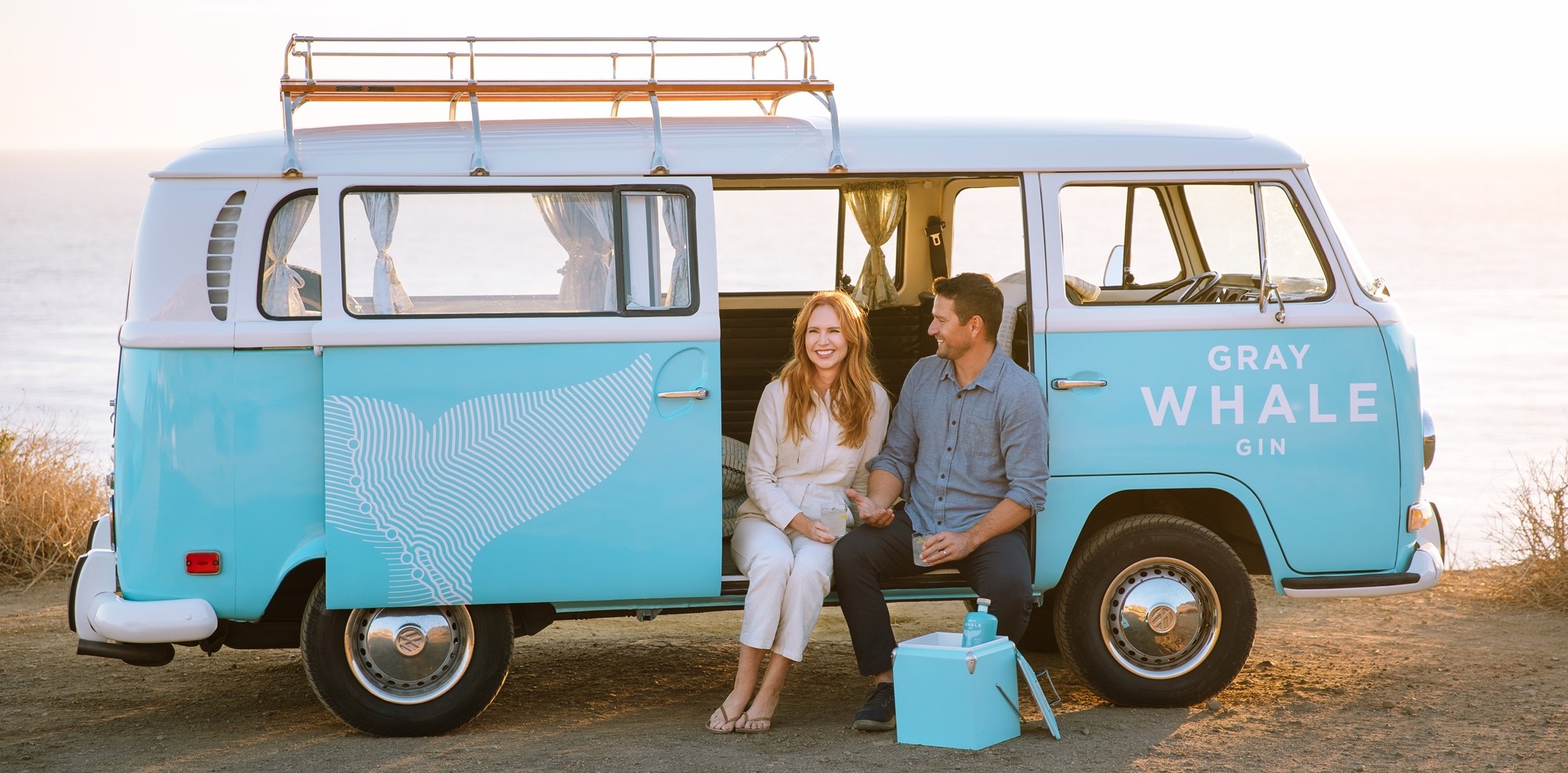 With a focus on ocean conservation, Gray Whale Gin has made extraordinary advances in just under five years. Every purchase of this spectacular gin supports 1% for the Planet and Oceana, the world's largest organization dedicated to preserving and protecting the oceans. Through their efforts, we've seen significant legislative changes made to ensure the permanent safeguarding of the oceans off the West Coast.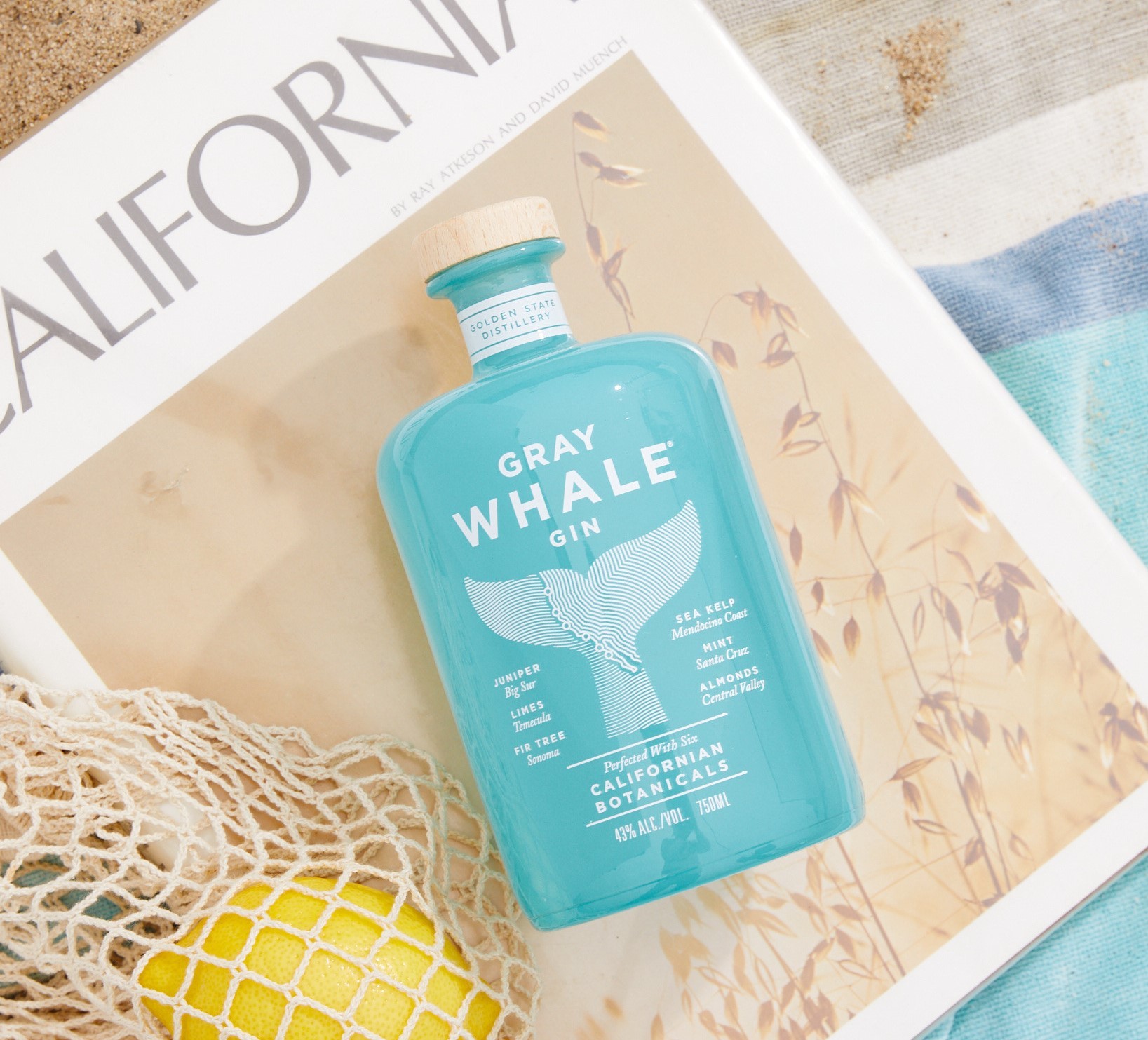 What sets Gray Whale Gin apart is its commitment to sustainability and the use of locally sourced and wild-harvested botanicals. These botanicals, including juniper from Big Sur, limes from Temecula Valley, fir trees from Sonoma, sea kelp from the Mendocino Coast, mint from Santa Cruz, and almonds from the Central Valley, are carefully selected along the migratory path of the California Gray Whale. This is why for World Oceans Day and World Gin Day, we're sharing some delicious California Gray Whale gin cocktails:
Oceanside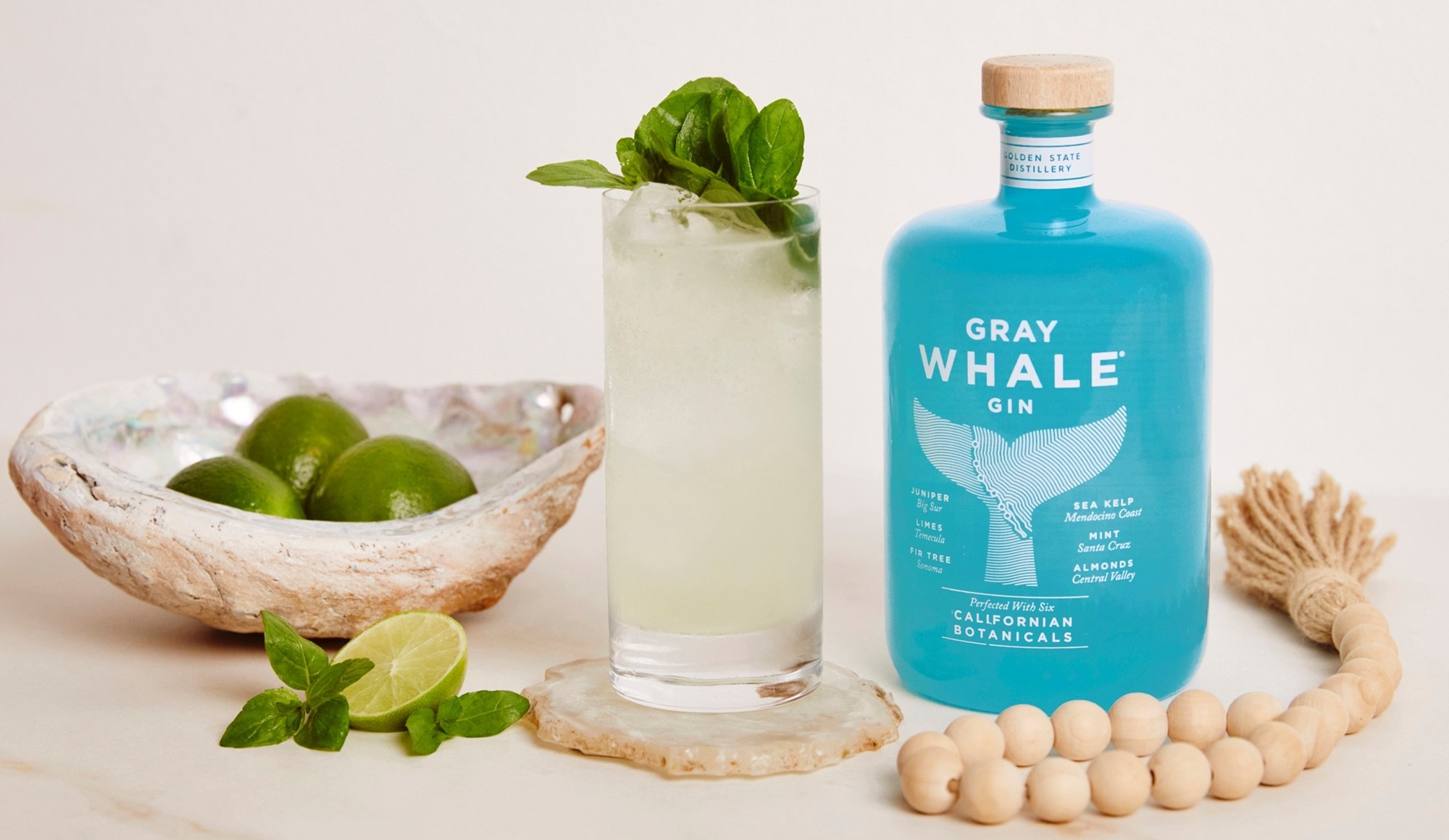 2oz Gray Whale Gin
0.75oz salted simple syrup
0.75oz lime juice
6 mint leaves
Soda water
Mint sprig
To make Salted Simple Syrup, combine 1 cup water, 1 cup sugar, and 1 tsp. salt in a saucepan. Heat until sugar and salt are fully dissolved. To make the Oceanside, add all ingredients into a shaker with ice. Shake for 3-4 seconds. Strain into a Collins glass over fresh ice. Top with soda water and garnish with mint sprig and fresh mint.
Beachside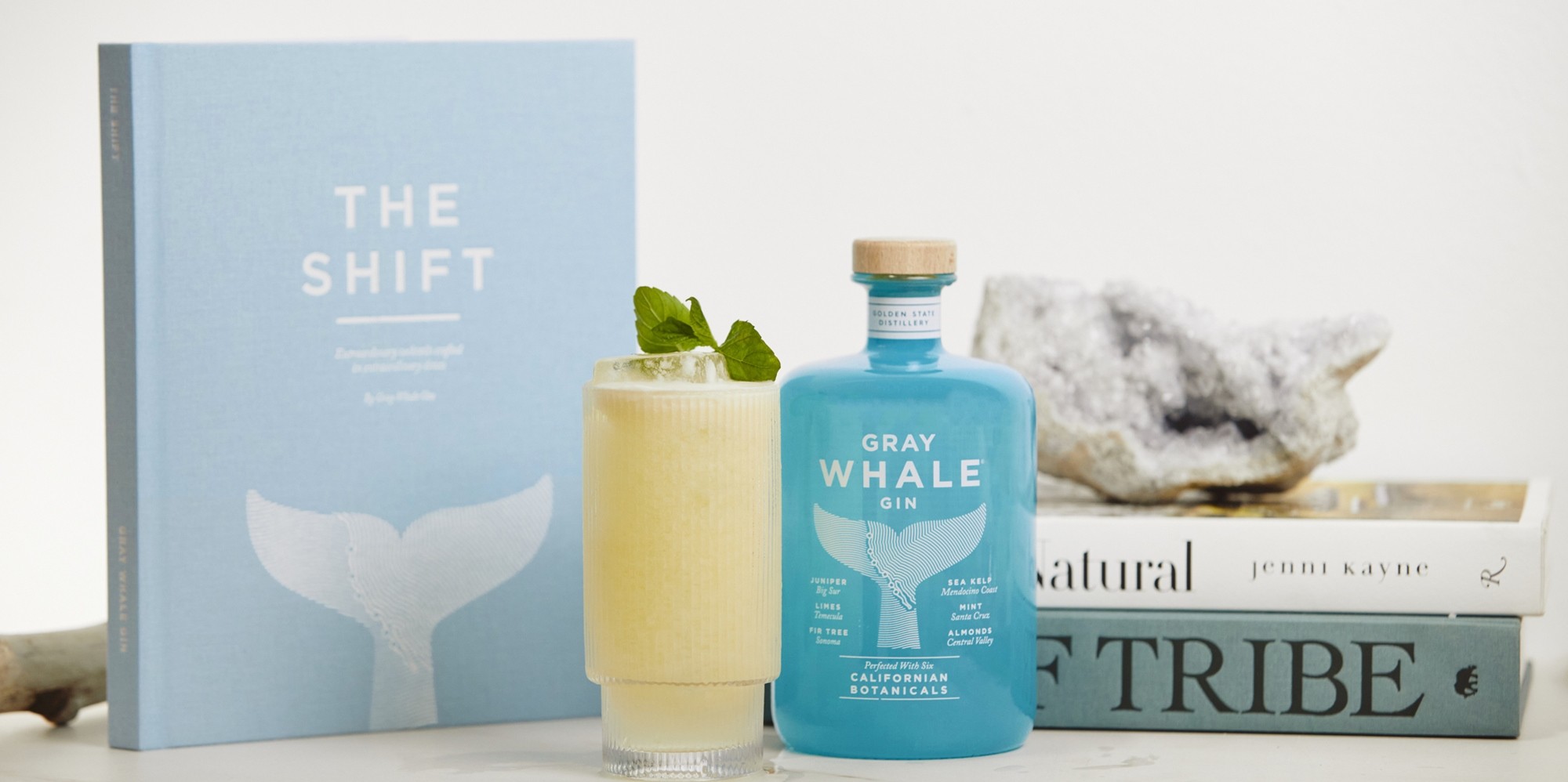 1.5oz Gray Whale Gin
1.5oz pineapple
1oz Cream of Coconut squeeze
0.5oz fresh lemon juice
Handful of mint
Shake all ingredients together with ice. Strain into a highball glass filled with fresh ice and garnish with mint.
Coastal Tides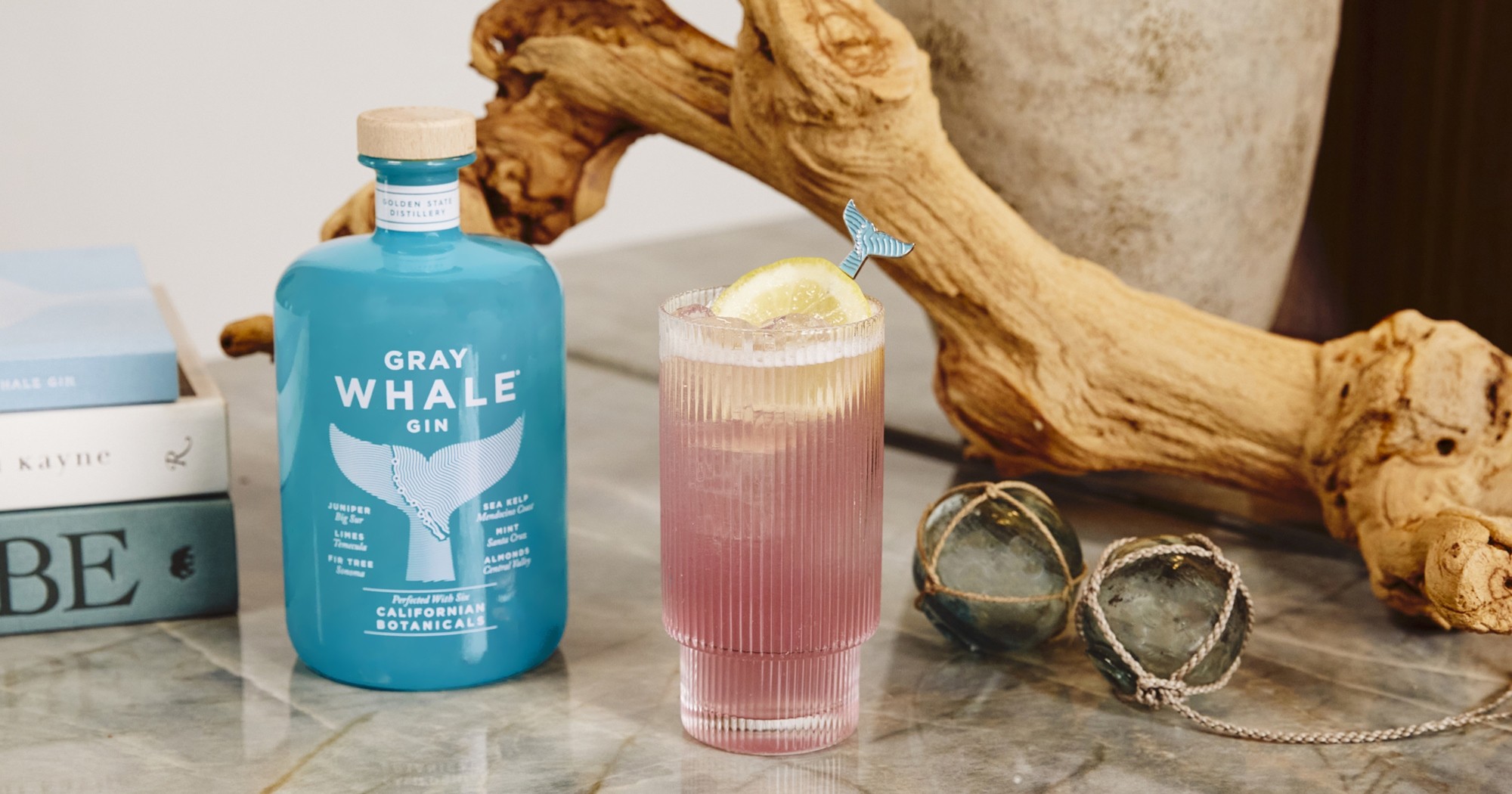 2oz Gray Whale Gin
1.5oz coconut water
1oz lavender syrup
0.75oz fresh lemon juice
Lemon wheel
Add all ingredients to a shaker with ice. Shake for 3-4 seconds and strain over fresh ice. Top with a lemon wheel.
The brand's dedication to the environment definitely extends beyond its gin. The bottle is thoughtfully designed with organic paint and a biodegradable cork. It also features hidden "Easter eggs," such as a map revealing the sourcing locations of the botanicals, concealed within the iconic whale fluke logo. In an effort to up-cycle, Gray Whale Gin collects empty bottles and transforms them into candles scented with the gin's botanicals, with all profits donated to Oceana.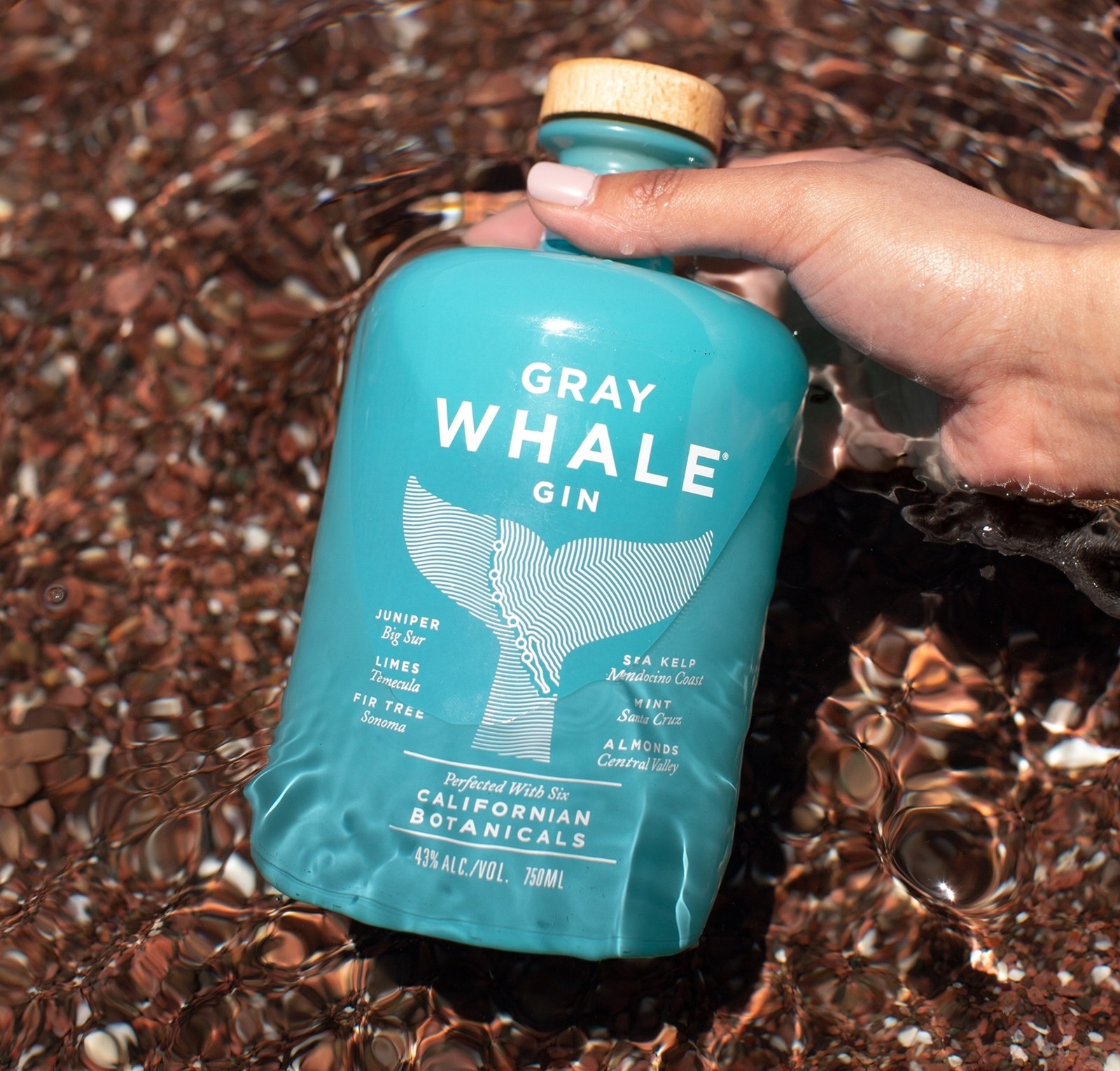 Gray Whale Gin truly represents a harmonious blend of pleasure and purpose. By indulging in this exceptional gin, you can enjoy a great drink while making a real contribution to the conservation of our precious oceans. The success of Gray Whale Gin serves as an inspiration, proving that any business can be a force for positive change, both within their respective industries and in the wider world.
The 43% ABV/ 86 proof Gray Whale Gin is available at retailers nationwide, online via Reserve Bar, Caskers, and Drizly, and on www.graywhalegin.com with a suggested retail price of $40.00 for a 750mL bottle. Will you raise a glass to World Oceans Day and World Gin Day With Gray Whale Gin?