You may have heard Covid-19 cases are increasing again or seeing more and more people wearing face masks….again. If you've become lax in your vitamin intake or immune system strengthening, we've got a way to get back to an easy regimen. Give your immune system the support it deserves with Vimergy Micro C – a specially buffered, stomach-friendly, high-potency Vitamin C supplement enriched with Rose Hips, Grapeseed Extract, Rutin, and Acerola Fruit Extract. In a world where health is paramount, Micro C is your ally in maintaining a robust immune system and overall well-being.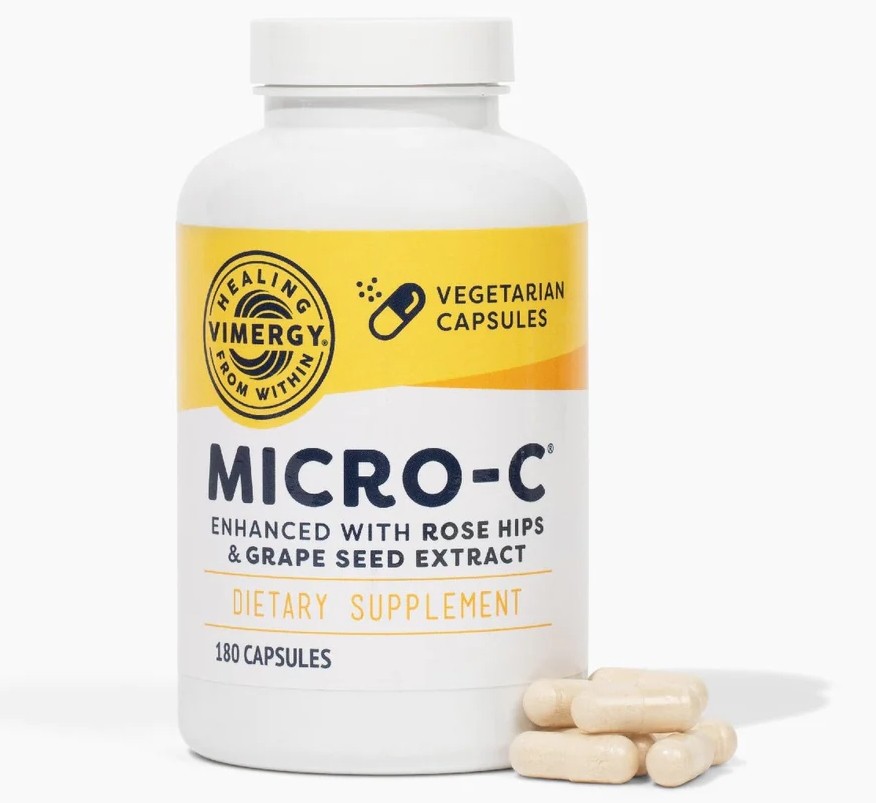 Unlike traditional forms of Vitamin C, Micro C boasts a unique buffered formulation that is gentle on the stomach. For those who've experienced discomfort with other Vitamin C supplements, Micro C offers a solution that won't leave your stomach in turmoil. This means you can harness the power of Vitamin C without digestive distress.
But Micro C isn't just any Vitamin C supplement. It's a powerhouse antioxidant that goes above and beyond. This antioxidant potential helps shield your cells from the damaging effects of free radicals, potentially preventing oxidative stress and the resulting health issues. With Micro C, you're not just supporting your immune system; you're also promoting long-term cellular health.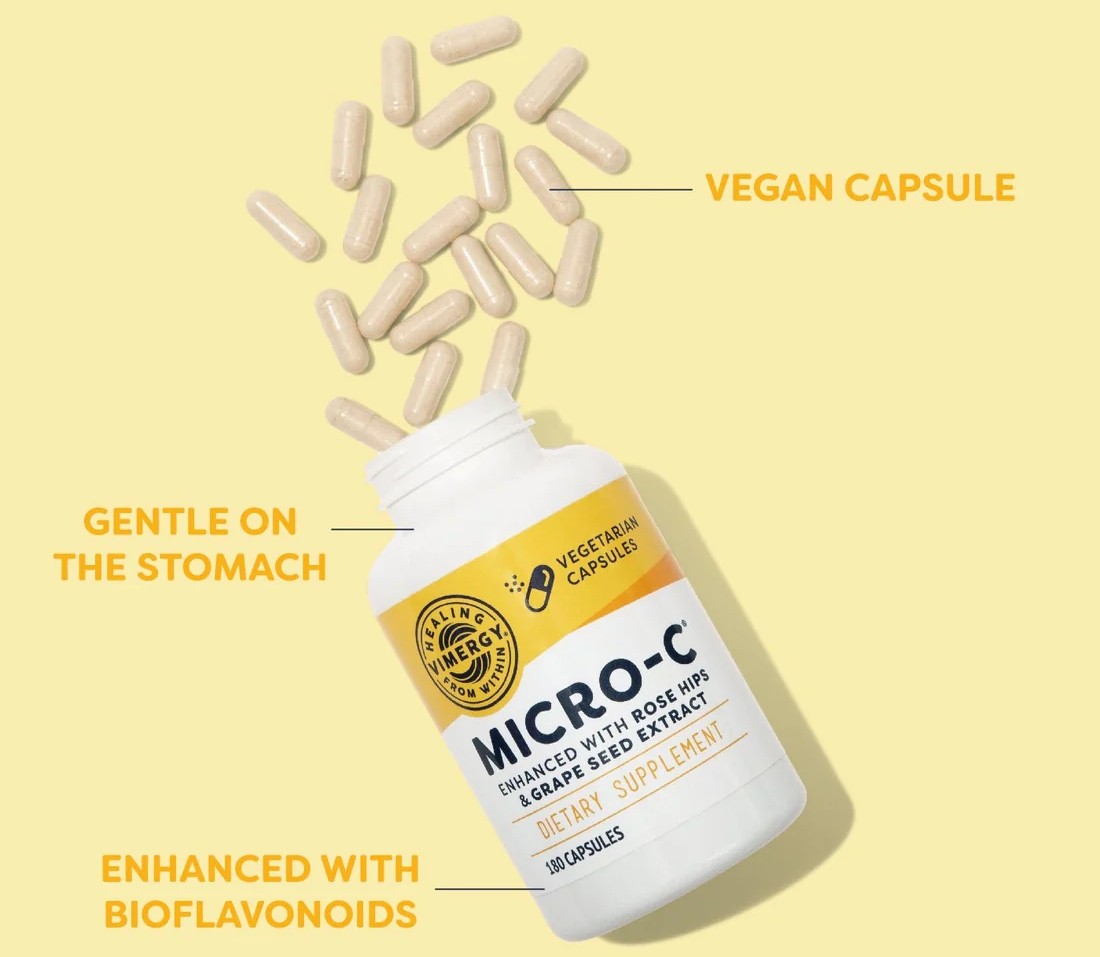 Speaking of your immune system, Vitamin C plays a pivotal role in its function. By bolstering your immune system, Micro C supports your body in its defense against various threats, helping you stay healthy year-round. It's not just about the immune system, though. This wonder nutrient also contributes to respiratory and cardiovascular health, ensuring that you can breathe easily and keep your heart in tip-top shape. A huge plus in the fight against Covid-19.
Also, Micro C contributes to radiant skin health by supporting collagen production. Collagen is the key to having youthful, supple skin, and Vitamin C is an essential cofactor in collagen synthesis. So, if you're looking to maintain your skin's natural beauty, Micro C can be a vital addition to your daily regimen.
So if you're looking to build up your immune system, Vimergy Micro C is your solution for immune support, digestive comfort, and overall health. With its buffered, stomach-friendly formula and added antioxidants, it's a game-changer in the world of Vitamin C supplements. By choosing Micro C, you're choosing to prioritize your well-being and give your immune system the support it needs to thrive.