We've highlighted so many delicious and innovative cocktails, and of course, inventive way to enjoy them, whether it be portable, pre-filled glasses like LIQS, Twisted Shotz, or Zipz Wine, as a frozen popsicle. Today we introduce you to a new way to enjoy your favorite spirit, Cocktail Caviar, a delicious and sophisticated collection of burstable pearls of naturally flavored vodka, originated right here in Brooklyn.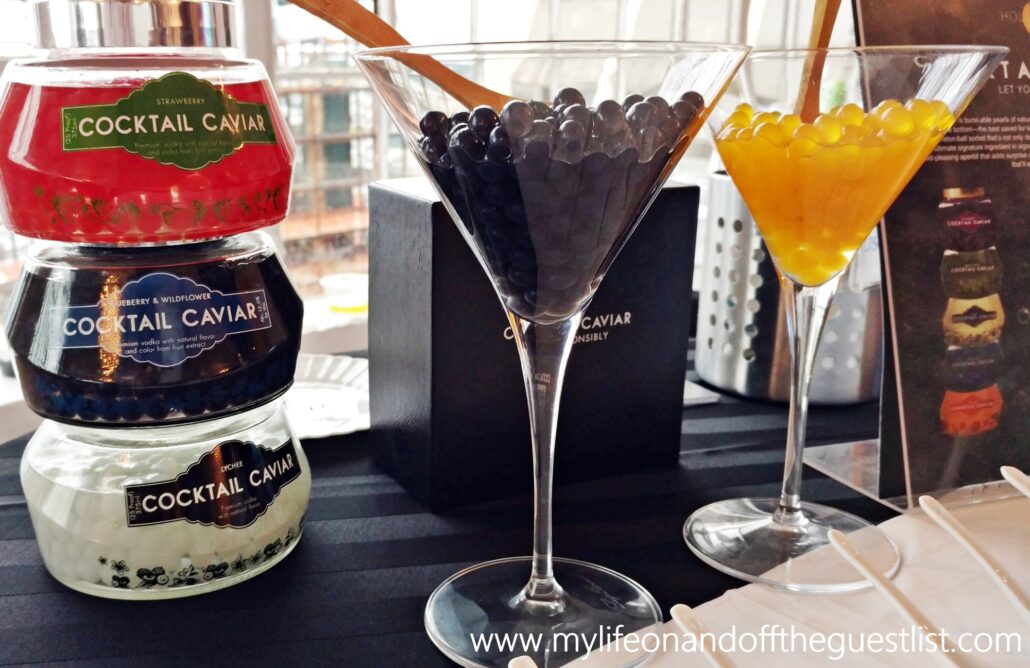 If you enjoy caviar and the moment each "roe" bursts in your mouth, you will love this product, if you enjoy the delicious taste of alcohol, you will love this. Basically, you can't help but enjoy this wonderful product. the best thing about Cocktail Caviar, besides it's innovative form, is you can freeze them and use them as ice in a cocktail, garnish your favorite dessert with any of the five Cocktail Caviar flavors you desire for an adult taste, treat your guests to an avant-garde shot, serve it as a crowd-pleasing aperitif, include it as a fun, new aspect to jello shots, or add it as a pearl at the bottom of a glass of wine.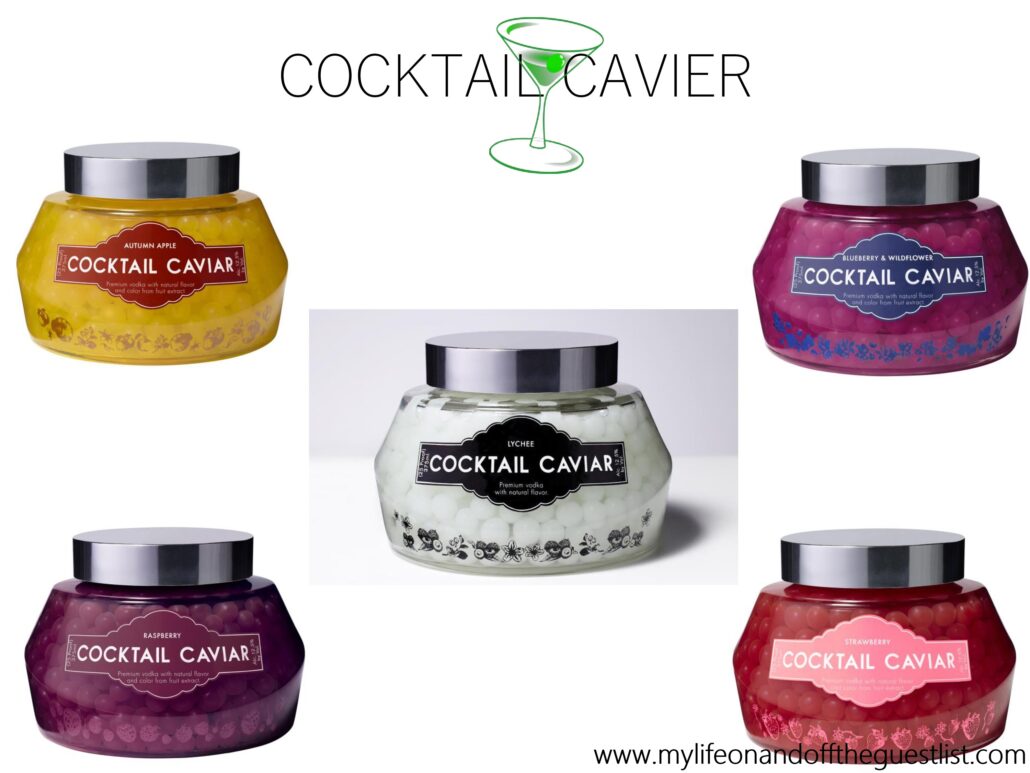 "Create vibrant dimensionality to your favorite drinks and desserts with Cocktail Caviar – quality crafted pearls infused with spirits destined to delight the senses," says Steven Hollenkamp, Founder, and CEO of Cocktail Caviar.
Cocktail Caviar is available in five delicious flavored spirits, all made with premium vodka (25 proof/12.5% alcohol by volume) and natural fruit flavors and colors from fruit extracts, including Autumn Apple Vodka, Blueberry & Wildflower Vodka, Raspberry Vodka, Strawberry Vodka, and  Lychee Vodka. Each flavor of Cocktail Caviar comes in 375ml stackable glass jars and retails for $25.00 each. Look for this ultimate signature ingredient for your cocktails at your local wine and spirit retailers or visit www.cocktailcaviar.com for more information.
What are your thoughts on Cocktail Caviar, are you up to trying this innovative alcohol treat?