As one who has used an almost immeasurable amount of body moisturizers to keep our skin hydrated throughout the year and through the various and vastly different seasons, we can 100 percent say there is nothing like the hydrating and protective benefits of coconut oil. Of course, the best coconut oil to use is a high-quality one that leaves the raw nutrients intact; that coconut oil is 100% virgin coconut oil, Skinny & Co Coconut Oil.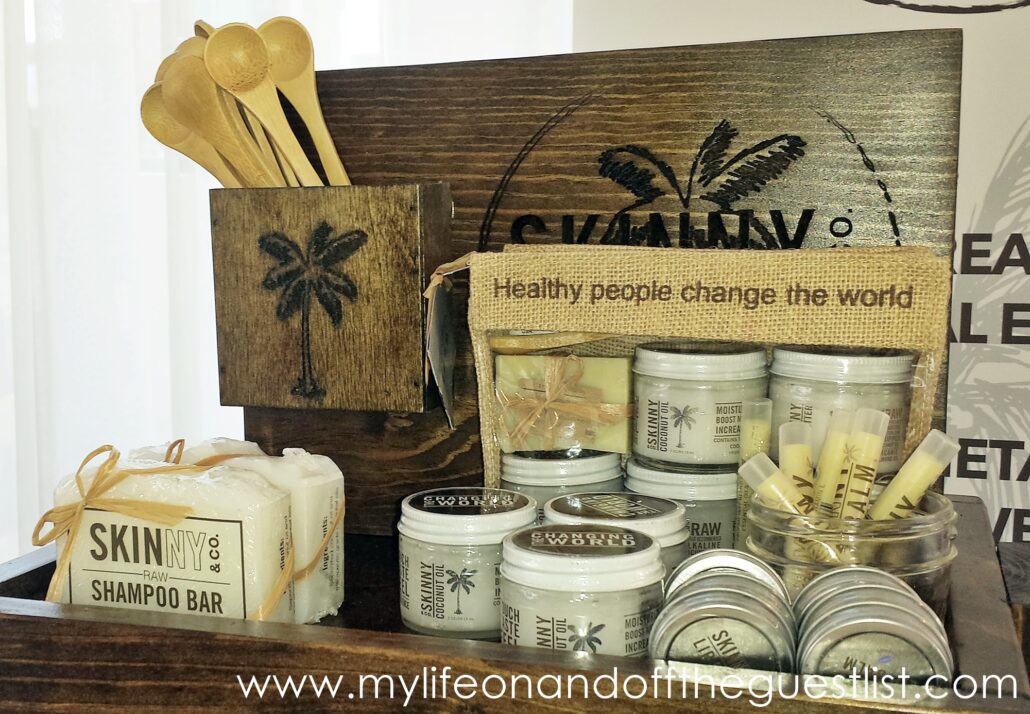 Skinny & Co Coconut Oil is the only raw, 100% alkaline coconut oil in the world; it is made with hand-picked wild-Harvested, not plantation grown coconuts. What makes Skinny & Co Coconut Oil even more amazing is that is cold-processed, not just cold pressed, thanks to their patent-pending Nutralock System. You already know coconut oil has over a hundred uses. You can cook with it, substituting it for butter and other oils, condition your hair, Oil pulling, and of course use it as a moisturizer on your face and body.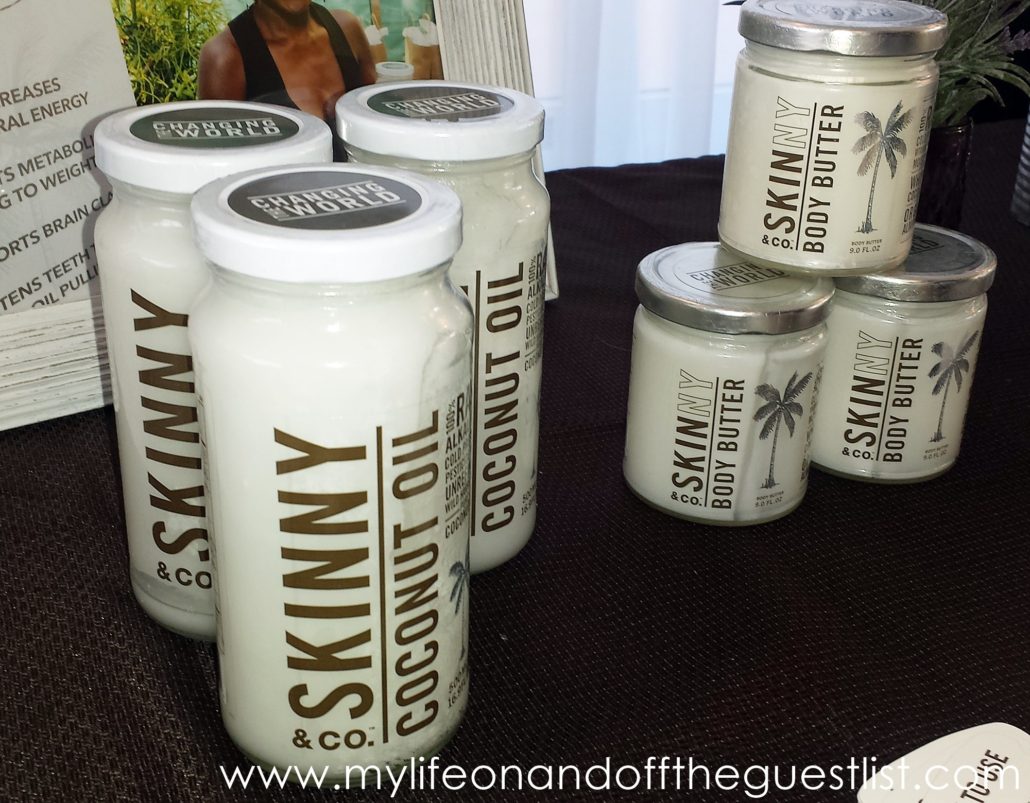 You will immediately notice the difference between Skinny & Co Coconut Oil and other brands. It absorbs much better into your skin and keeps it hydrated and moisturized all day, even on the coldest winter days. We've been using Skinny & Co Coconut Oil for two seasons now and our skin couldn't be happier. It's become our go-to lip, scalp, and skin moisturizer, makeup remover, cuticle hydrator, and cooking oil.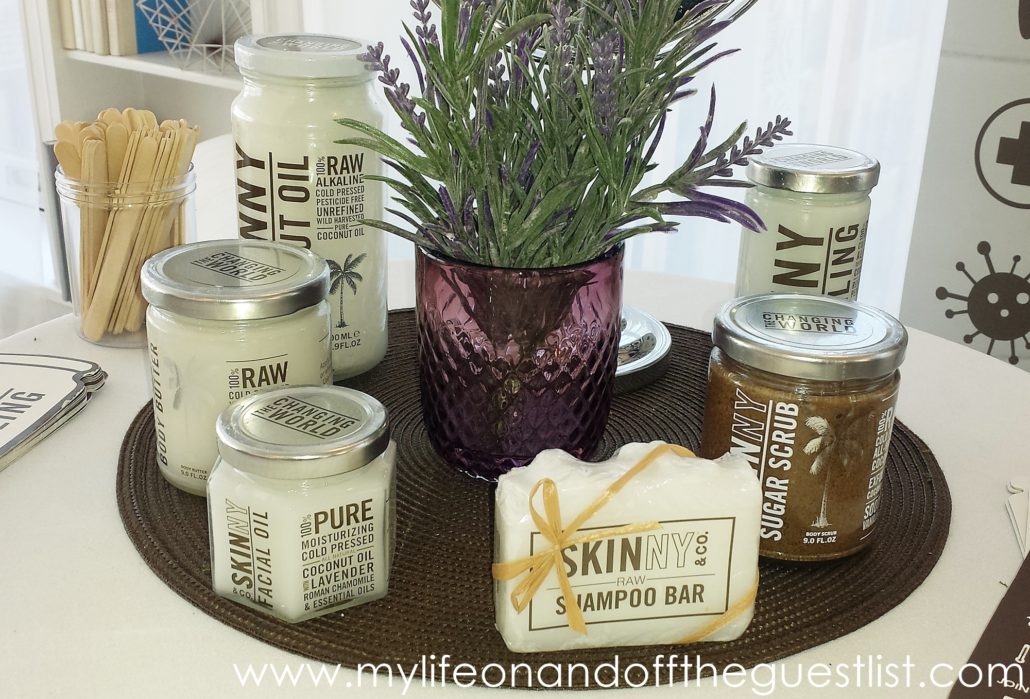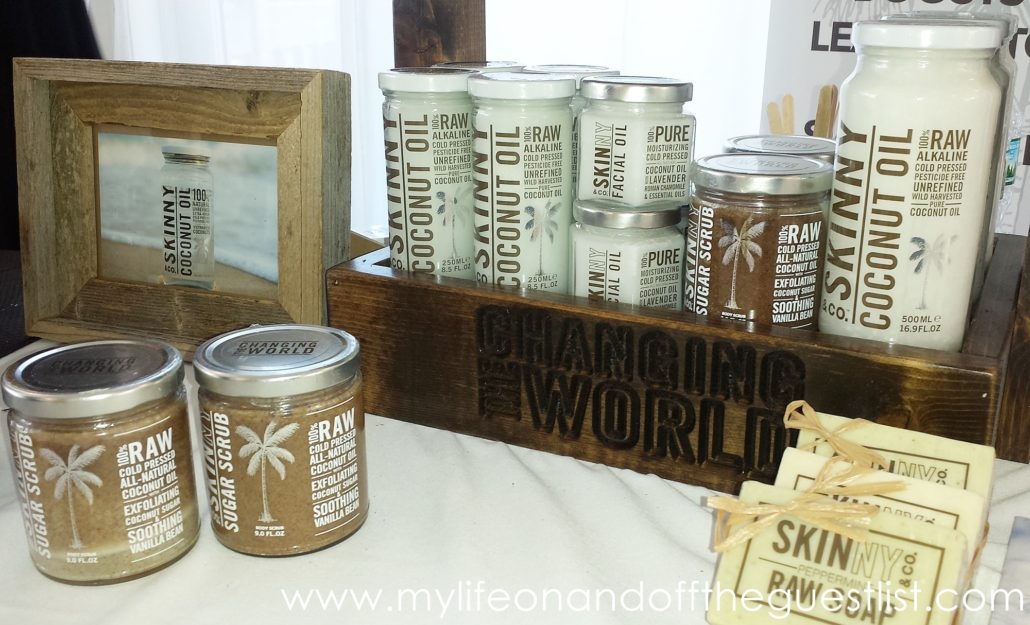 The 100% raw coconut oil isn't the only product we're loving from Skinny & Co Coconut Oil. You'll love the Coconut Oil Bar Soaps (available in five scents); the deeply hydrating Skinny Shampoo Bars that delivers intense hydration to your hair without creating excess oils (your hair will love you for this); the Whipped Body Butter that's perfect to use as an all over moisturizer, hair mask or conditioner, or shaving cream; the Skinny & Co. Sugar Scrub, a pH balanced scrub that can be used as an all-over body exfoliant, prep for self-tanner, and as a lip scrub; and a Clarifying Moisturizing Facial Oil for blemish-prone and oily skin types. We know what you're thinking – why would I put oil on my oily skin? This 100% oil moisturizer helps clarify and balance by removing impurities and congestion from the surface of the skin. These wonderful products are just some of the great skincare products from Skinny & Co, check out their site to see more.
Do you use coconut oil in your beauty or skincare regime? Are you looking to trying a great coconut oil? Don't take our word for it, check out Skinny & Co's customer reviews and see who else is loving their coconut oil.