The winter season always promises many cold and wet days. On those days, you're may find yourself opting to stay home as close to your heater as possible. There's nothing like spending a relaxing evening at home except if you complete the warm and cozy night with a hot toddy. In celebration of National Hot Toddy Day (January 11th), we're sharing four great hot toddy recipes to enjoy at home. Let the mugfuls from Tullamore D.E.W., Fistful of Bourbon, Facundo Eximo Rum, and Havana Club Añejo Clásico Rum warm you up from the inside out as you stay away from the cold, rainy winter weather.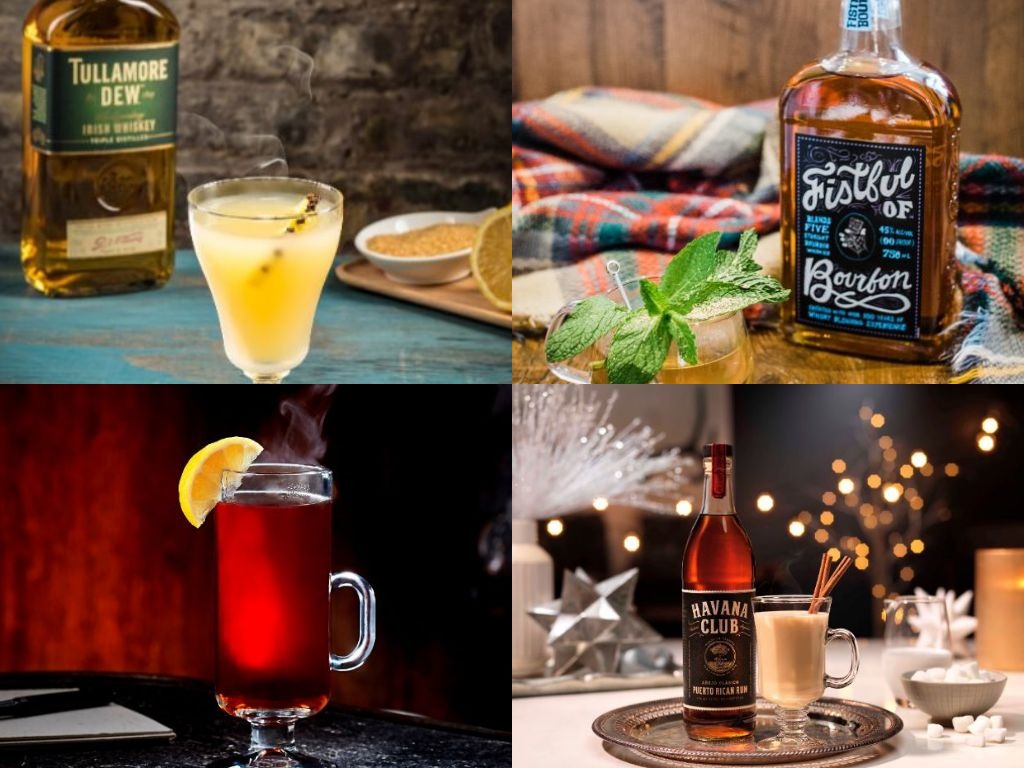 You may remember we highlighted one of these hot toddy recipes on My Life on and off the Guest List during the start of the holiday season. We hope you enjoyed it then and we definitely hope to raise a mug or to now. Do you know what's wonderful about hot toddies, besides their delicious tastes? They can help relieve the symptoms of the cold and flu, making it perfect to enjoy now. Without further ado, please enjoy these drink recipes in celebration of honoring the hot toddy.
Hot Toddy, created by Tim Herlihy, National Ambassador for Tullamore D.E.W.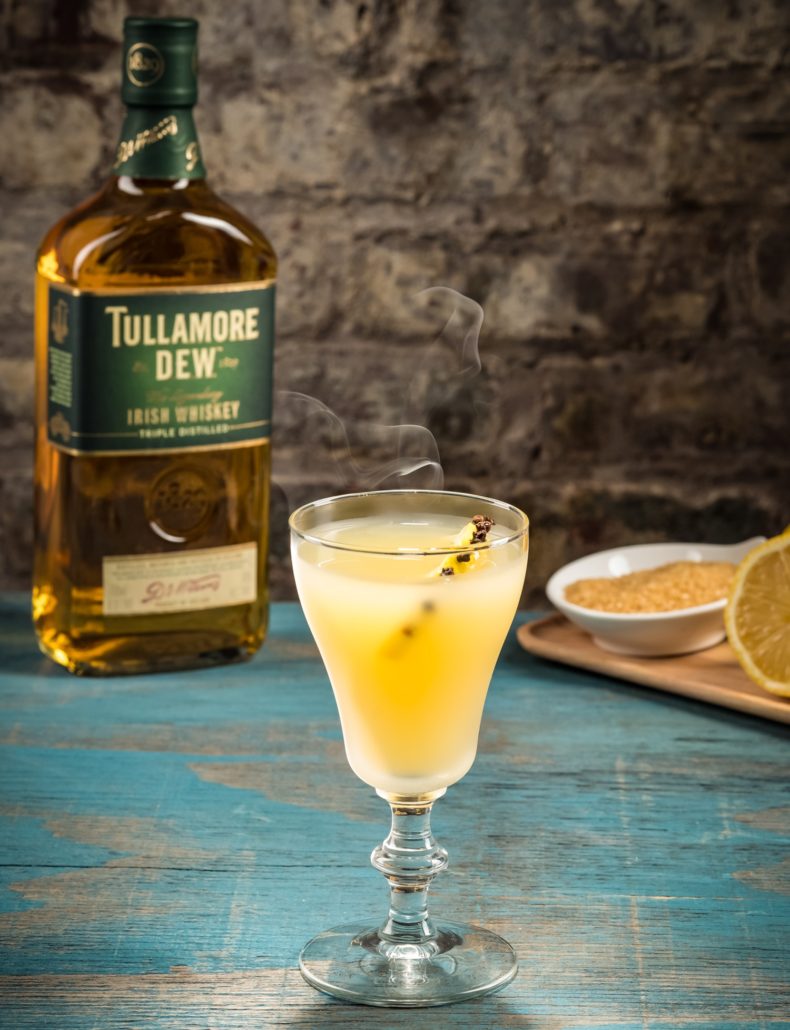 2 parts Tullamore D.E.W. Original
.25 parts lemon juice
2 tbsp honey
Top with boiling water and a clove-studded lemon
First, warm a mug with hot water, then discard water and combine ingredients above. Stir before serving, garnish with lemon.
Fistful Toddy, created by Charlotte Voisey, William Grant & Sons Director of Brand Advocacy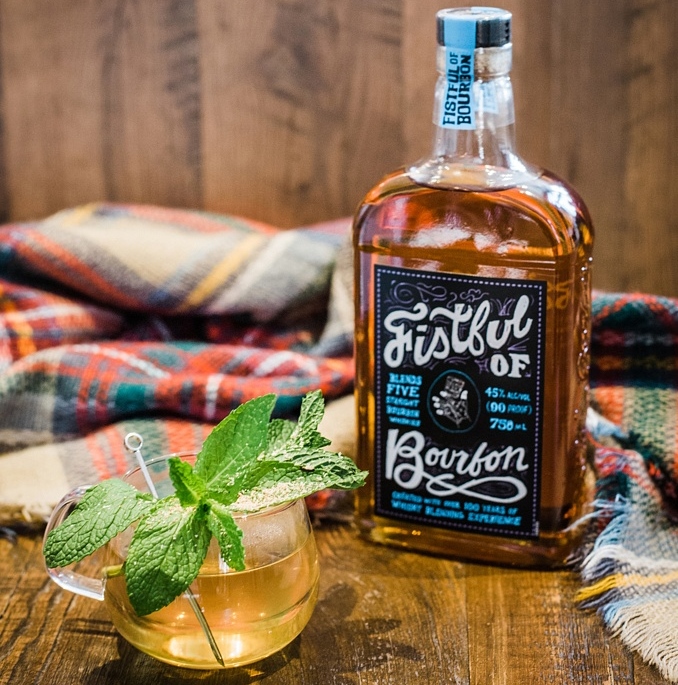 2 parts Fistful of Bourbon
2 parts hot water
1/2 part mint simple syrup
½ part fresh lime juice
1 bar spoon crème de cacao
2 dashes Angostura bitters
Combine ingredients in a mug. Garnish with a large sprig of mint and freshly grated nutmeg.
Rooibos Toddy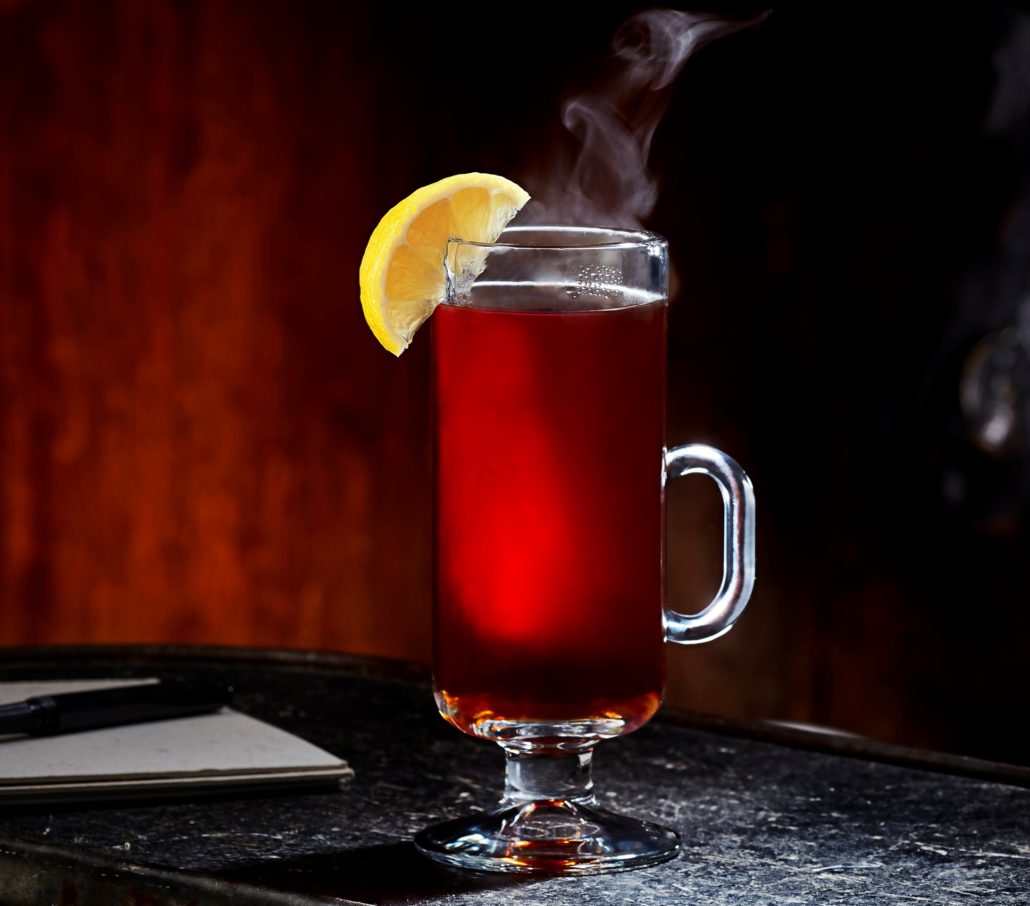 1 part FACUNDO EXIMO
1 1/2 parts Hot Rooibos Tea
1/4 part Ginger Syrup
1/4 part HUM Liqueur
Lemon wedge or wheel, for garnish
Method: Combine ingredients in a Hot Toddy Glass. Stir gently until syrups are properly diluted. Garnish with a Lemon wedge or wheel.
The 8th Day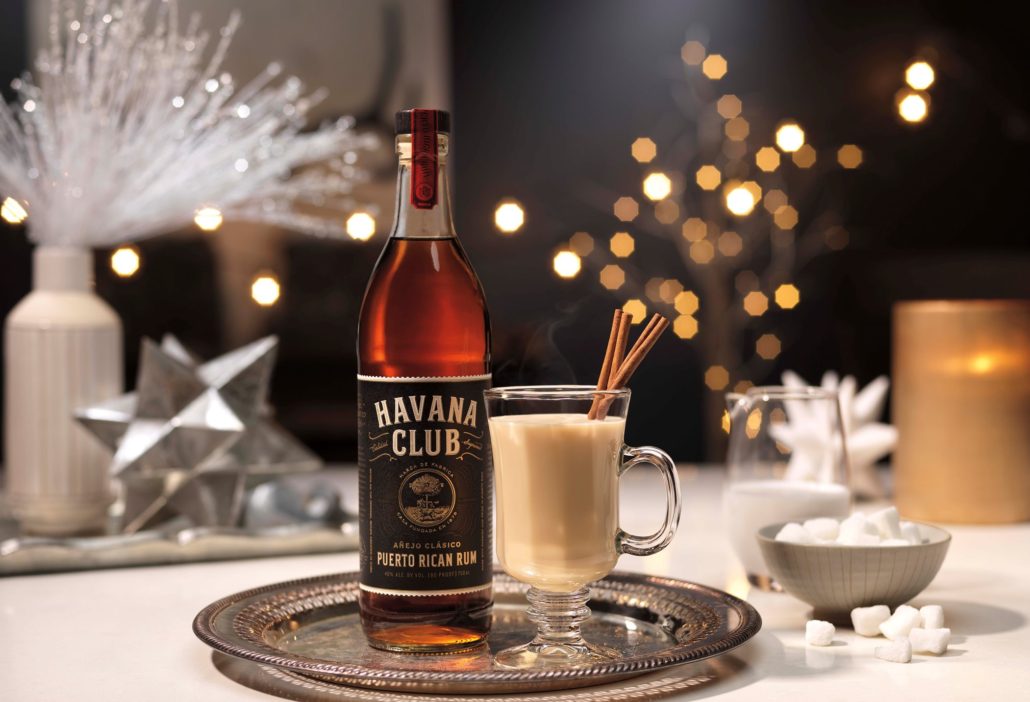 1 1/2 parts HAVANA CLUB Añejo Clásico Rum
3 parts Chai Tea
1 3/4 parts coconut milk
1 part simple syrup or 1 tbs White Sugar
Method: Prepare Chai Tea. While the tea steeps, warm coconut milk over medium heat, do not boil. Combine ingredients in a high temperature resistant mixing glass, adding rum last and stir. Serve in an Irish Coffee Cup or preferred glass coffee cup, and garnish with a cinnamon stick
With these hot cocktail recipes, you'll be all set to enjoy this delicious and toasty drink. If you have a favorite hot toddy recipe you'd like to share, please do so in the comments below.