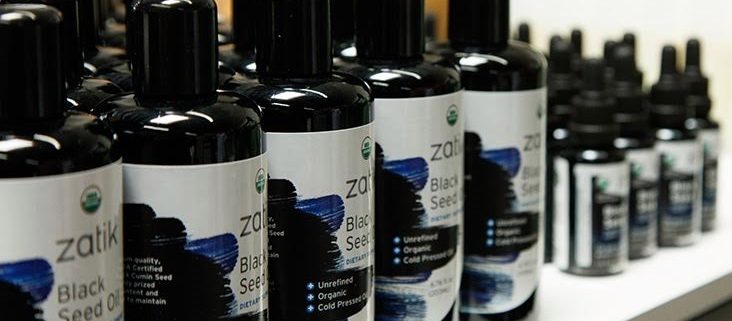 It takes a lot to commit to a healthier lifestyle. Most people don't get past the three-month marker on their New Year resolutions. Reasons may be time, financial, or just life getting in the way as it tends to. But you can take small steps to a better health and wellness lifestyle in the new year. If you don't have the time or the budget to go to the gym or buy organic foods, there are steps to a healthier lifestyle. Essential oils and extracts have taken over the wellness and beauty industries in 2018 and there's no stopping in it in 2019. When we were younger, it was mandatory to take health aids such as castor oil, turmeric, etc, every morning. We thought we'd revisit that old ritual with these organic extracts from Zatik Naturals. We've been trying out Zatik Naturals Black Seed Supercritical Liquid and Turmeric Supercritical Liquid; keep reading to get acquainted with both of these wellness wonders below:
Black Seed Supercritical Liquid, 1.0 oz – $24.00 and 6.76 oz – $39.00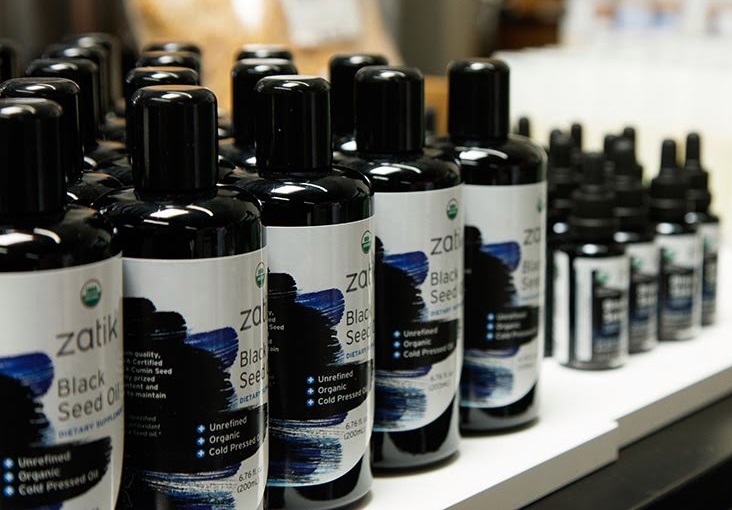 A golden-hued, premium quality, cold-pressed Organic Egyptian Black Cumin Seed oil that is highly anti-inflammatory, certified organic, and is created with supercritical CO2 extraction method. (Note: Zatik Naturals uses CO2 extraction to efficiently produce high quality, ultra-concentrated extracts.) We started using this 2 1/2 weeks ago. It's still a bit early to ascertain benefits (they usually say give anything you try a minimum of 4 weeks to see results), but we do notice a reduction of how many migraines we've had. We also find we're waking up feeling more refreshed and energized (and we're not morning people).
Turmeric Supercritical Liquid, 1.0 oz, $26.00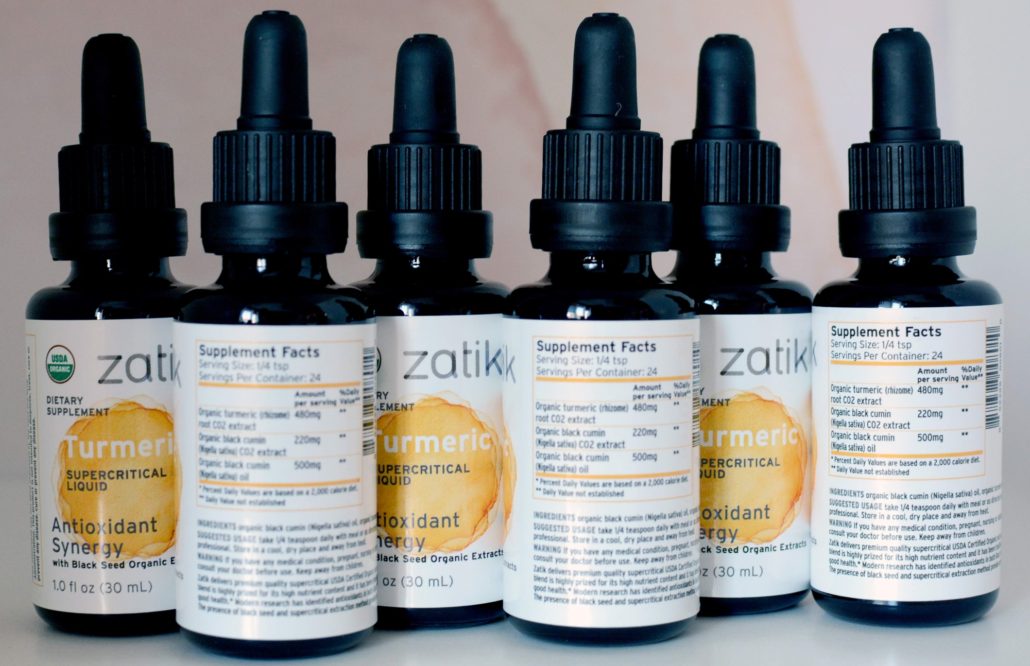 Turmeric is highly prized for its high nutrient content and its antioxidant and anti-inflammatory benefits. The market is currently inundated with Turmeric based products. What makes Zatik Naturals' Turmeric Supercritical liquid stand out from the rest? Its supercritical form and the fact that is blended with black seed oil. We're 2 weeks into using this and we have seen a decrease in our migraines. We know with longer use, the benefits to our bodies will increase and we can't wait to see the other positive ways our bodies react.
All Zatik Naturals ingredients are vegan, non-GMO, gluten-free, soy free, alcohol-free, ph balanced, biodegradable, and certified organic. Every product is made in small, limited batches and also rated clean on the EWG Skin DEEP database.
If you're looking to jumpstart your wellness journey or just kick it into overdrive, you should definitely get to know these wonderful Zatik Naturals organic extracts.
https://mylifeonandofftheguestlist.com/wp-content/uploads/2019/01/zatik_lab_sup_prod_5O1A6785_low.jpg
510
732
Glasgow Skinner
https://mylifeonandofftheguestlist.com/wp-content/uploads/2020/07/Webp.net-resizeimage-1030x151.jpg
Glasgow Skinner
2019-01-20 13:23:34
2019-01-20 13:23:34
Zatik Naturals Organic Extracts: Here's to Health and Wellness in 2019