When people discover something good, they want more of it. This is true for everything, especially food. We discovered just how amazing the Asian-inspired cuisine at Wagamama is when we attended the grand opening of their 3rd New York location in midtown. The London-originated restaurant boasts a cult-like following thanks to its fresh spin on pan-Asian cuisine and vibrant, social dining experience. Wagamama offers a healthy variety of big plate dishes, Kokoro bowls, ramen, teppanyaki, etc; Okazu (small sides or shares) like dumplings, tempura, bao buns, etc; drinks that range from fresh juices, beers, cocktails, soft drinks, hot drinks, and sake; and of course desserts.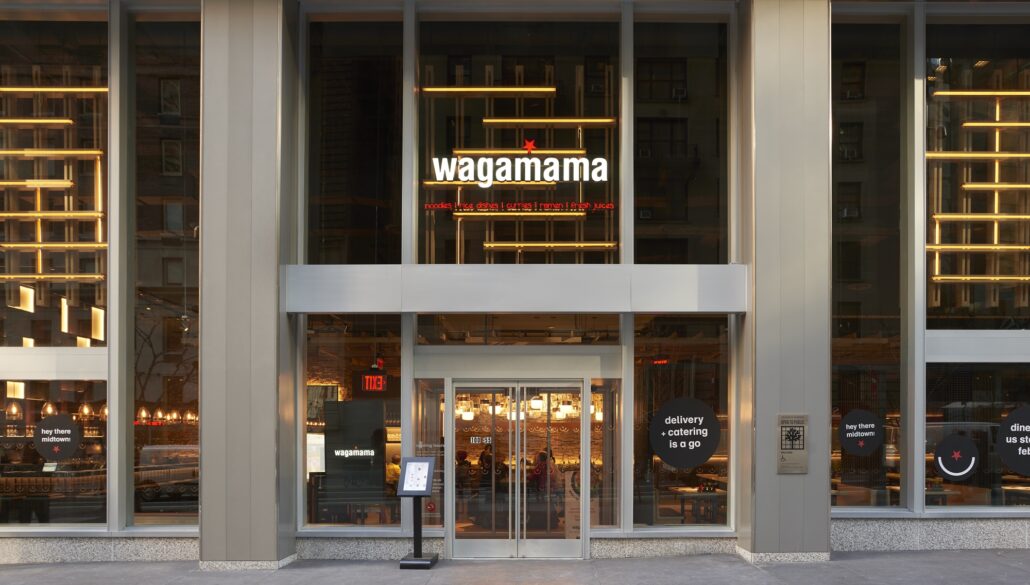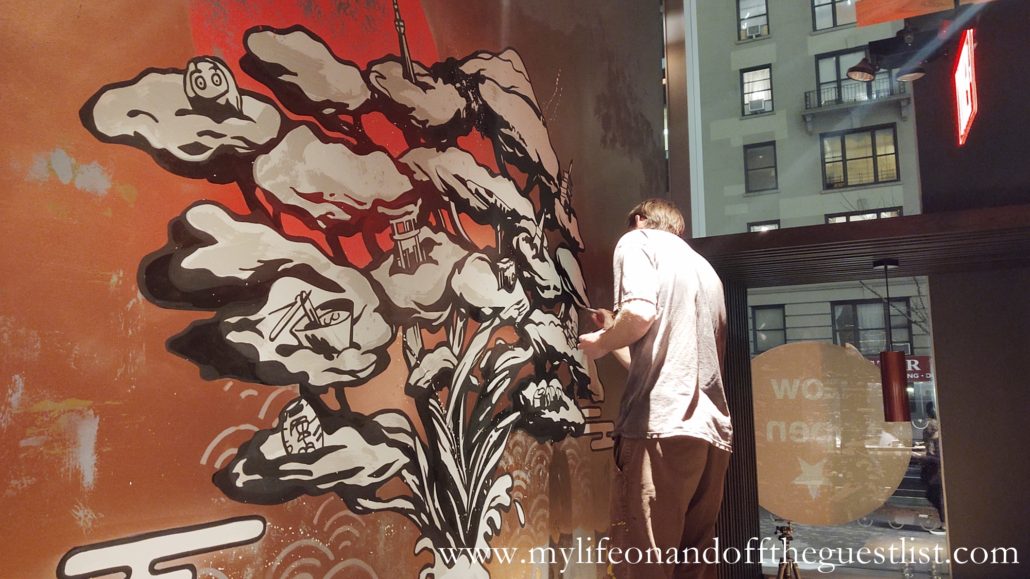 This third location in midtown, located at 100 West 55th Street, joins the NoMad and Murray Hill locations and brings their total to more than 200 restaurants worldwide. The name Wagamama roughly translates to "self-indulgent", which was our exact feeling when we indulged in a delicious cocktail and variety of menu items. With its "Bowl to Soul" philosophy based on the belief that what we eat, who we are, and how we feel are inseparable, it's easy to understand why the eatery is so popular. So popular that we were greeted with a nicely packed grand opening.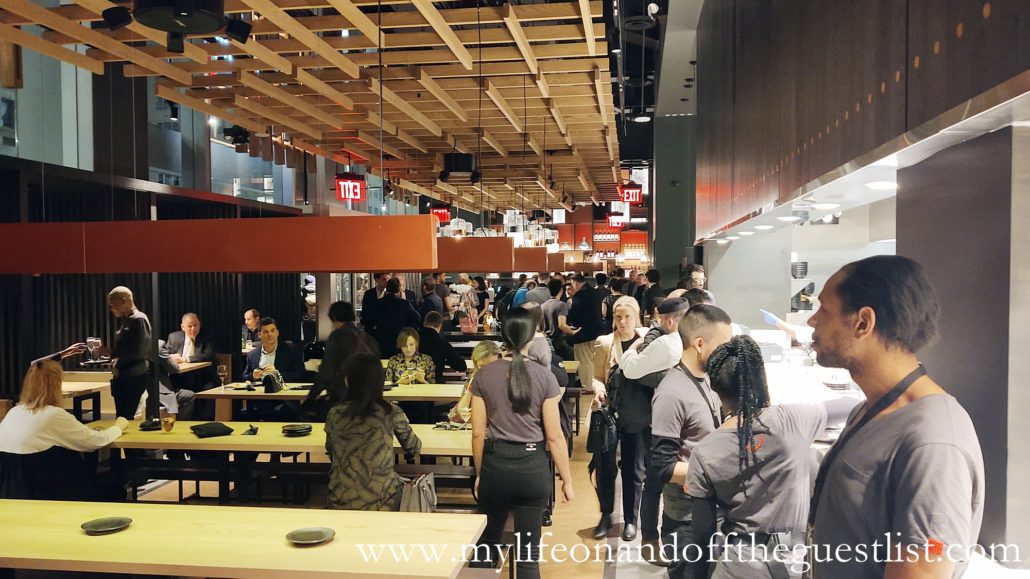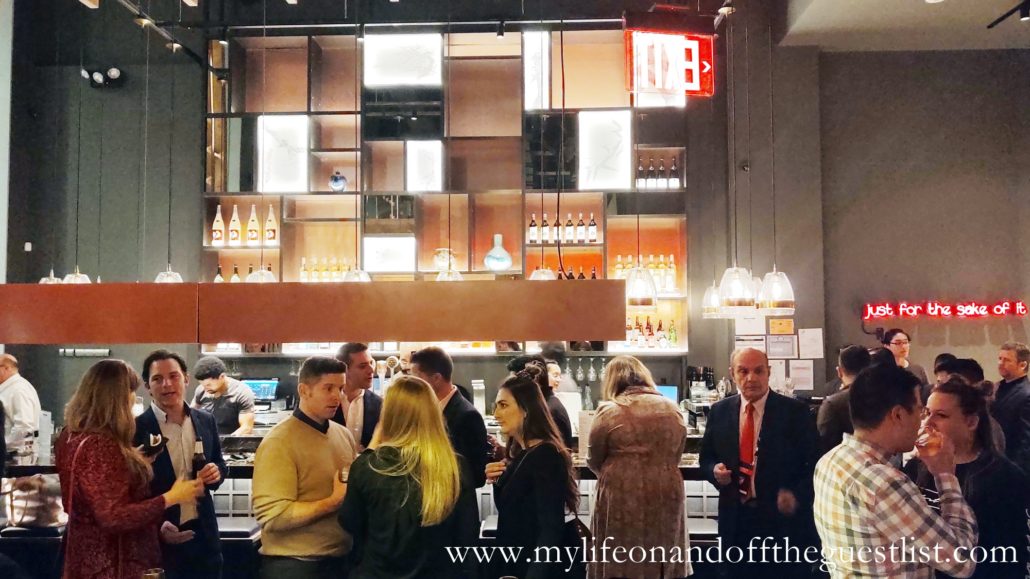 The Asian-inspired menu draws on the best flavors from Japan, China, and Korea, using the freshest ingredients to create dishes that nourish the body and the soul. Whether it's a sizzling noodle dish, a spicy duck and sticky rice bowl or a crunchy, well-dressed salad—always made to order and served as soon as it's ready. With Global Executive Head Chef Steve Mangleshot at the helm, there's no way you'll ever be disappointed with the menu offerings. You see Wagamama remains committed to offering a balanced, healthful menu of craveable, beautifully presented food. All of which are cultivated from listening to customer feedback and reviews and using that knowledge to inventively adapt its menu to reflect modern taste preferences and lifestyles. A great example is their mouth-watering buns. While you may be familiar with typical Pork Buns, Wagamama offers a variety of bao buns including pork belly + panko apple, Korean barbecue beef + red onion, panko chicken + sriracha, and mushroom + panko eggplant. There's literally a boa bun for everyone; there's ramen for everyone; no matter your food restrictions, Wagamama prides itself in offering something for everyone.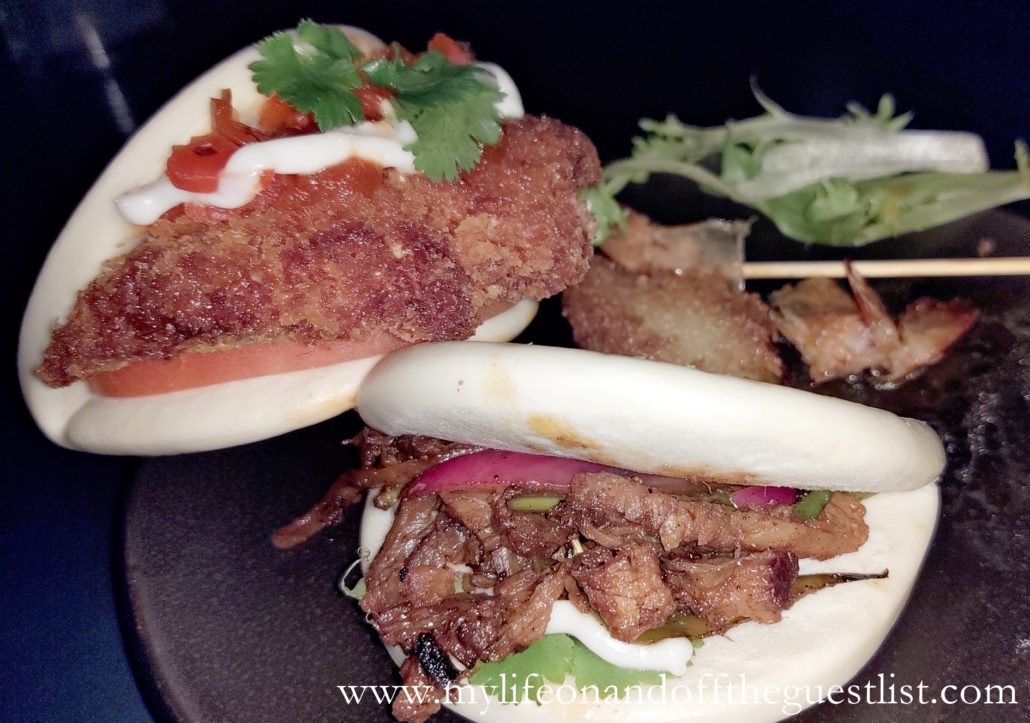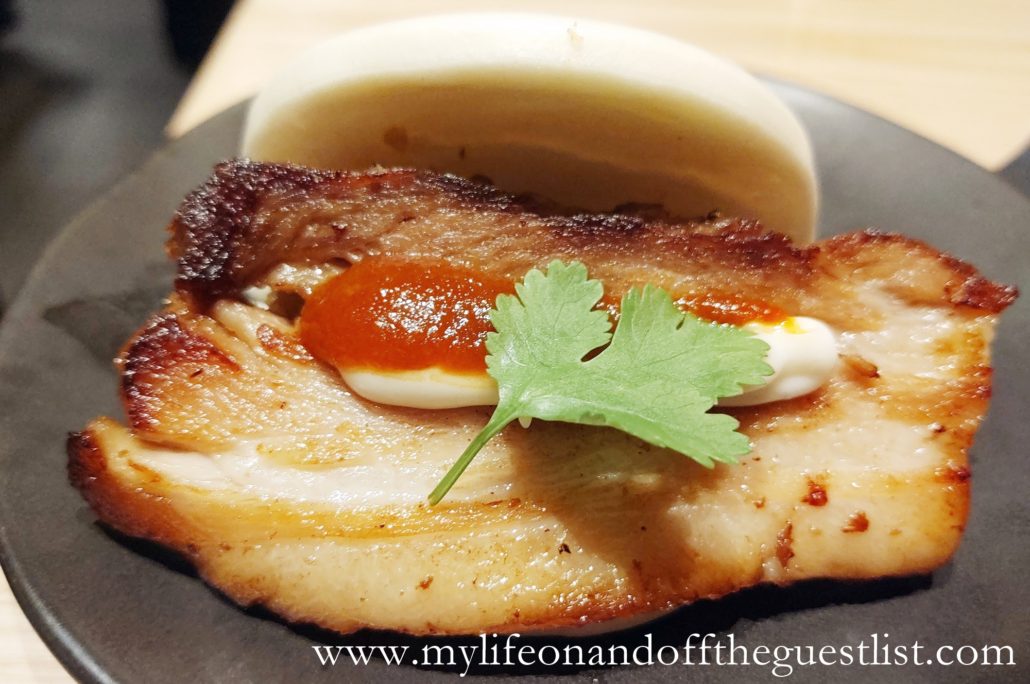 Let us not get started on the addictive variety of dumplings, prawns served with spicy chili and garlic sauce), and the Chicken yakitori (marinated chicken skewers, spicy teriyaki sauce, shichimi, scallions, fresh lime)….yum.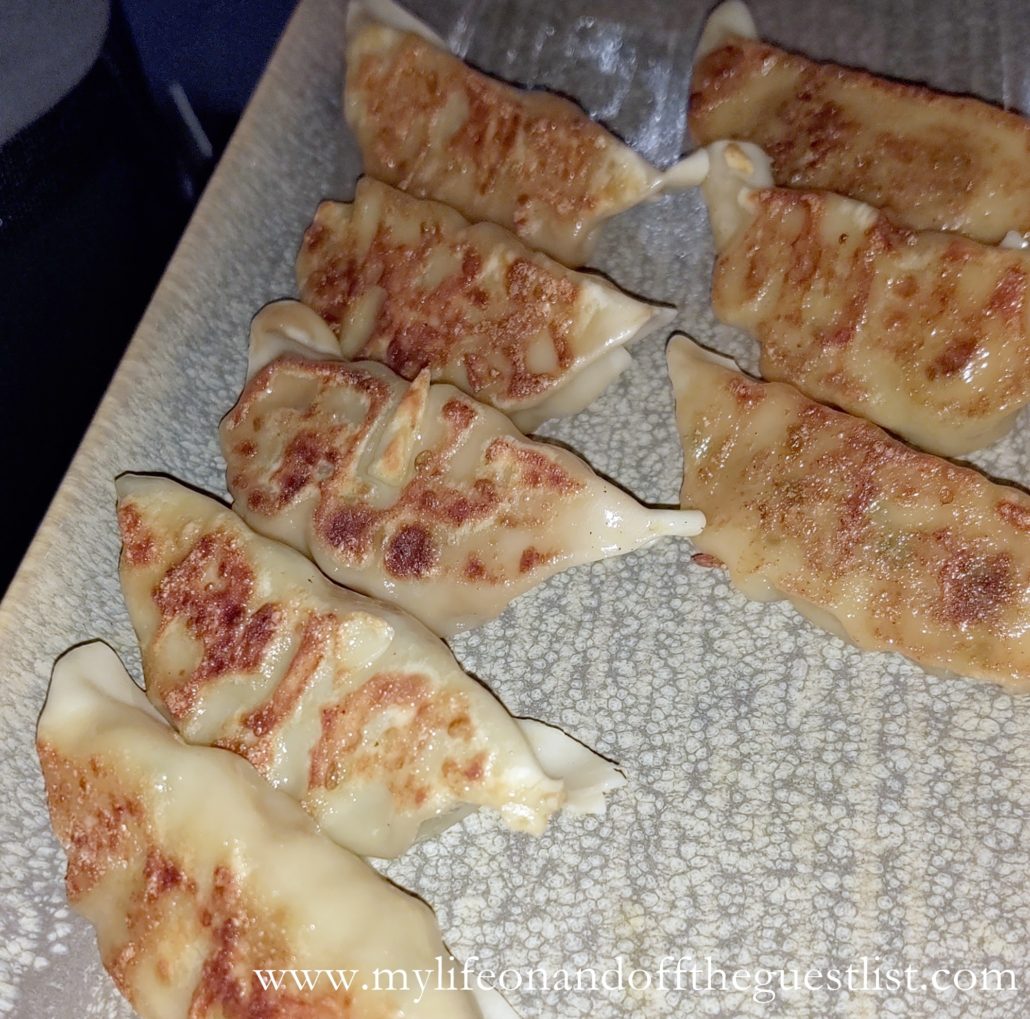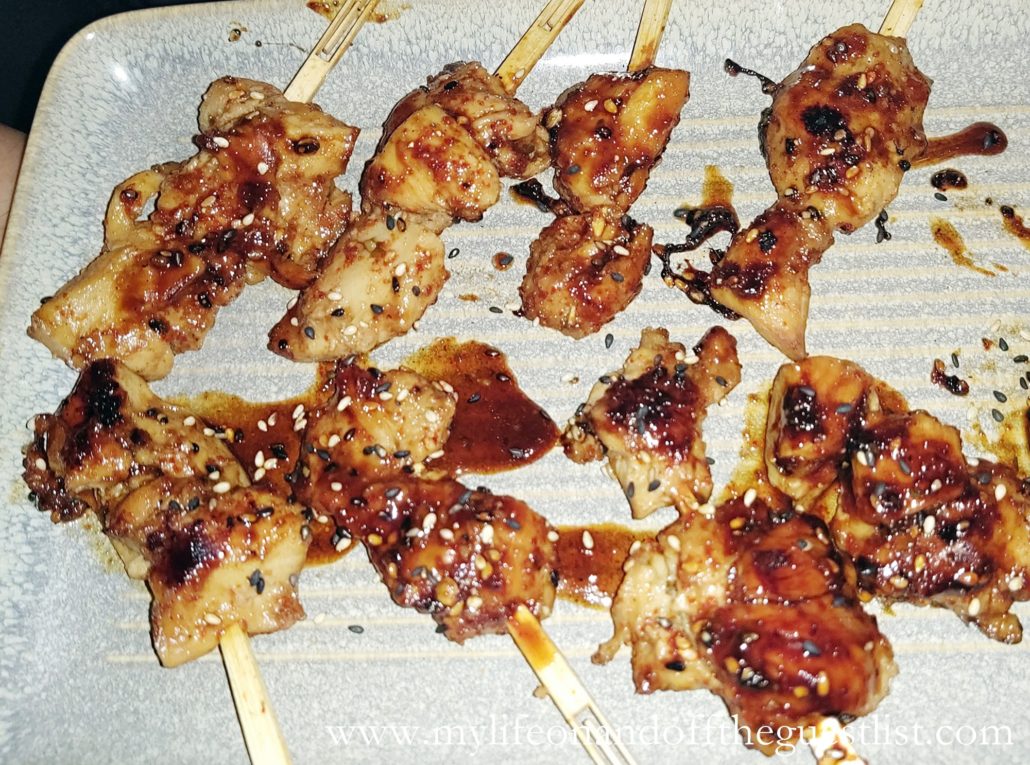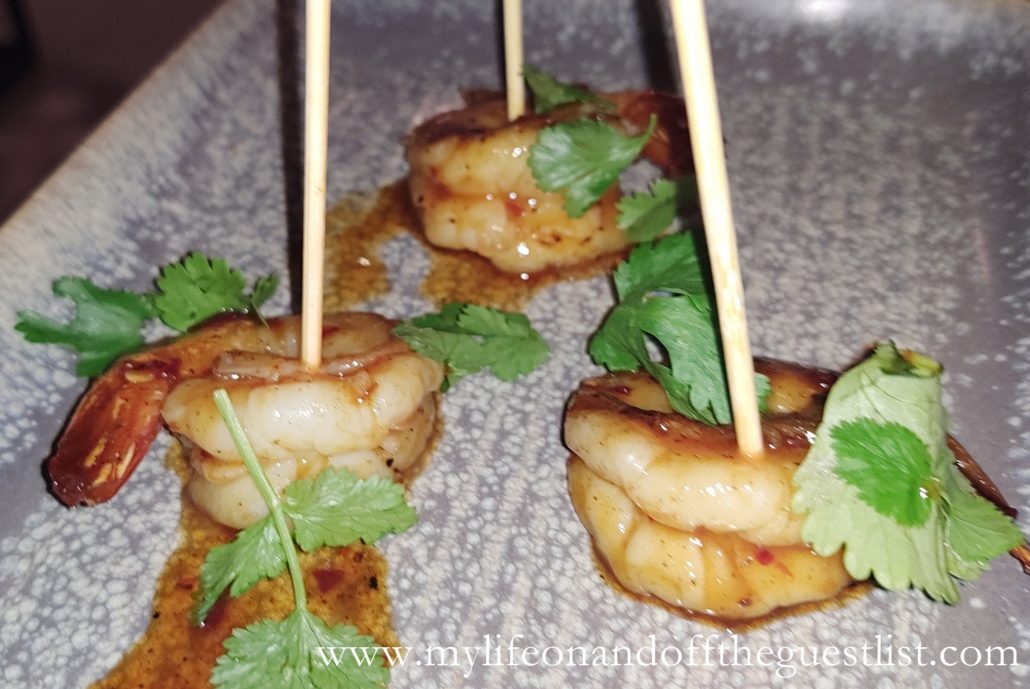 We had the wonderful opportunity to sit down with Wagamama's Global Executive Head Chef Steve Mangleshot and learn all we could about the innovative menu and blending of Eastern and Western flavors as we indulged in a yuzu collins cocktail. Check out the interview below:
View this post on Instagram
Unfortunately, we had to head out to another event and only got to try one Yuzu Collins cocktail and didn't get a chance to try dessert. We hope to rectify this error immediately as the Yuzu Collins was absolutely delicious and we need a repeat of that, and just looking at the dessert menu is making us drool.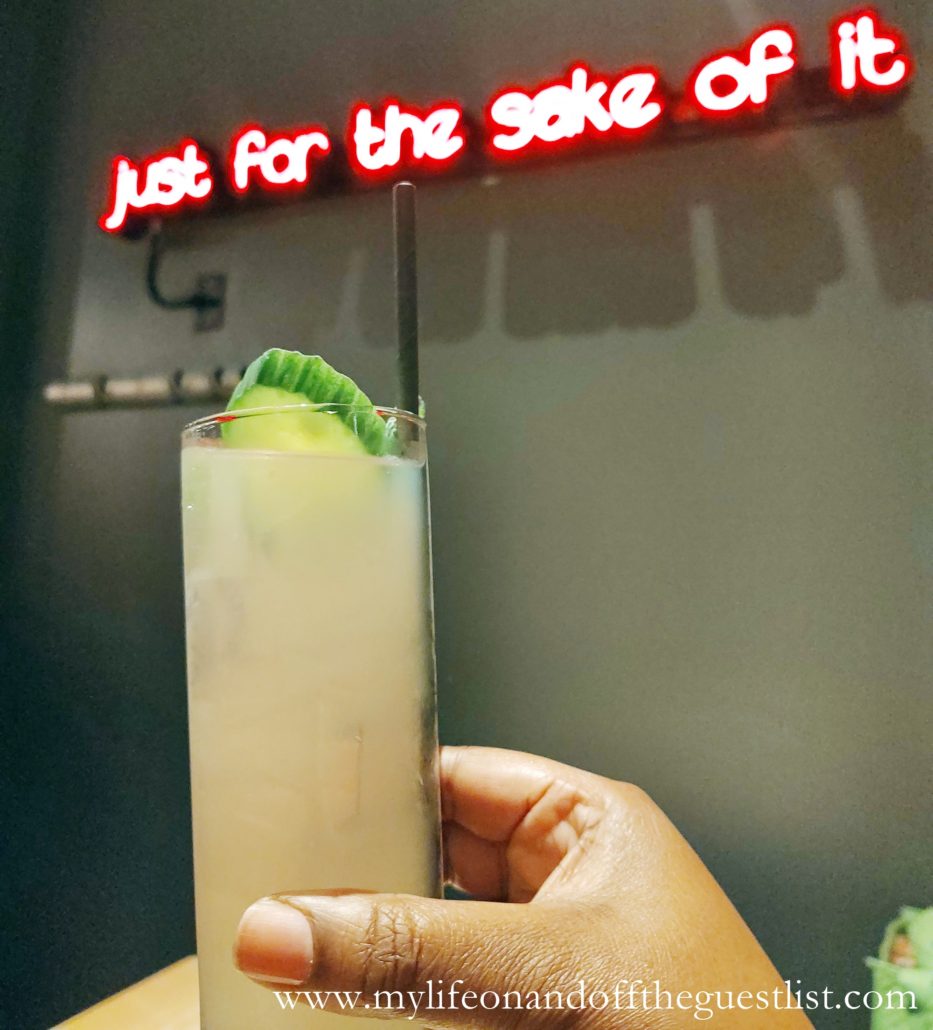 We definitely adding Wagamama to our repeat visit list. We loved it and we know you'll love it too.If you're in the mood for some delicious Asian-inspired lunch, dinner, snack, check out this new location.