We usually accept celebrity brands with a bit of skepticism because we're not just going to accept that something a celebrity puts out is good. Thankfully, this wasn't the case with Steven Soderbergh's Singani 63 ($36.99) because this Bolivian spirit already had a rich and distinct history. Distilled high in the Bolivian Andes from Muscat of Alexandria grapes, this impeccably clean and amazingly versatile spirit will blow you away with every sip. Many may not know this, but Singani is actually the national liquor of Bolivia. Mr. Soderbergh was introduced to this award-winning spirit by the Casting Designer on the set of CHE. Singani is really its own category but many people incorrectly classify it as brandy. The brand is hoping to change this with a petition for category recognition. We find it's a bit similar to eau-de-vie (a light fruit wine/brandy-esque blend). We invite you to really get to know this spirit. Try it on the rocks first and take in its floral and grape fragrance; sip it slowly to indulge in its Mountain Meadow Flowers, White Pepper, Jasmine, Orange Blossom, and Honeysuckle notes; and indulge in its short, light, clean, and smooth finish.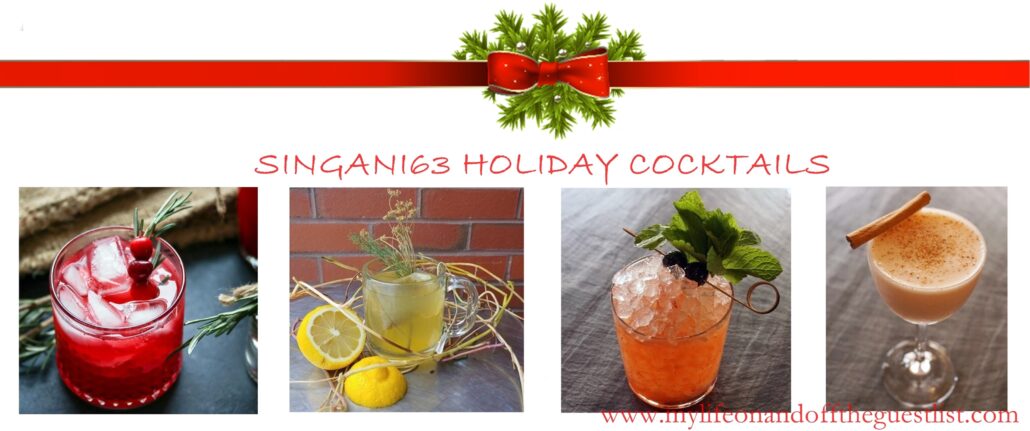 We love Singani 63 because it greatly complements herbal liqueurs like Cynar and Aperol; check out their take on classic cocktails made with those Italian liqueurs.  Since it is the season, we want to share some great holiday cocktails. What makes adding Singani 63 to these cocktails to make them distinct? When the grapes mature at the Andes' high altitude, their skins thicken, creating a unique flavor during the distillation process. Singani has been produced since the 16th century and 500 years later it's this unique flavor that captivated Steven Soderbergh's palate. He formed a partnership with pioneers of the Casa Real Distillery and after six years was finally able to launch Singani 63 in the US. This is why we are able to share these delicious holiday cocktails with you now. Let's get mixing!
Singani Roseberry Spritz by Becky Alford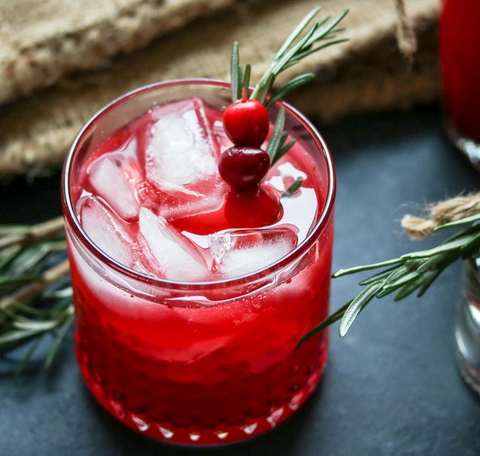 2 oz. Singani63
1/2 oz. Fresh Lemon Juice
1/2 oz. Rosemary Cranberry Simple Syrup*
Club Soda
Rosemary Sprig & Cranberries Garnish
*Roseberry Simple- Boil 1C sugar, 1C water, 1C cranberries, 3 sprigs rosemary. Crush, strain when thickened.
Mix first 3 ingredients with ice, top with club soda, garnish.
After the Frost


Emily Morton, Deli/126, Burlington, VT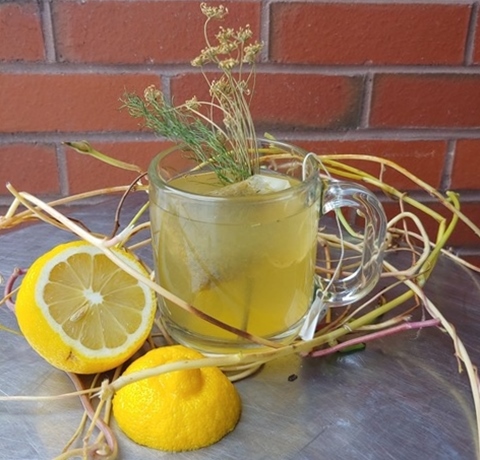 1.5 oz Singani 63
.5 oz Amaro Nonino
.5 oz fresh lemon juice
1 bar spoon honey, or to taste (preferred raw honey)
3 drops Owl & Whale Lemongrass bitters
8 oz Chamomile tea
fennel frond for garnish
Start brewing the tea in a separate vessel, and simultaneously pre-heat the teacup with hot water. After 3-4 minutes, empty the prepped warm teacup, and add the remaining ingredients. Top with the tea, and garnish with a fresh fennel frond.
Naughty by Ivy Mix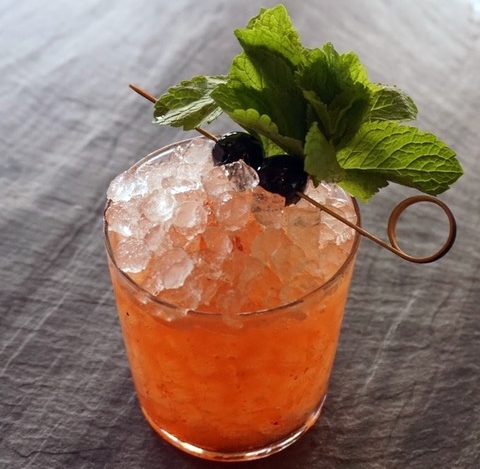 1.5 oz. #Singani63
.75 oz. Lemon Juice
.25 oz. Simple Syrup
.75 oz. Red Currant Jelly infused with Ground Ancho Chili (1/2 cup: 1 tsp)
2 Dashes Angostura Bitters
Shake all ingredients with ice, strain over a rocks glass filled with crushed ice, and garnish with a mint sprig and cocktail cherries.
Nice by Ivy Mix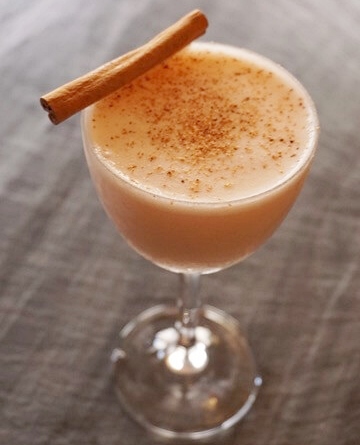 1.5 oz Singani 63
.75 oz simple syrup
.75 oz Coconut Milk
1/2 tsp vanilla extract
2 dash Angostura Bitters
Shake, serve up, garnish with grated nutmeg and cinnamon stick.
Singani 63 is available at some of the coolest bars, restaurants, and alcohol retailers including iPIC Theaters And The Tuckroom, Tribeca Grand Hotel, Nobu Downtown, Sanctuary T, Hudson Wine & Spirits, Tribeca Wines & Spirits, and more. You can also purchase it online for $36.99 at www.buysingani63.com.