Valentine's Day is just about a month away — and some of us might expect a beautiful bouquet for the occasion, as 37% of flowers purchased are given as gifts. But before February even arrives, you could treat yourself with an even more fashionable kind of present. Now that Loewe, a Spanish luxury fashion house, has finally debuted its much-anticipated capsule collection based on the beloved animated film My Neighbor Totoro, the world may seem just a little bit brighter. That said, you'll need to save up if you expect to splurge on one of these pieces.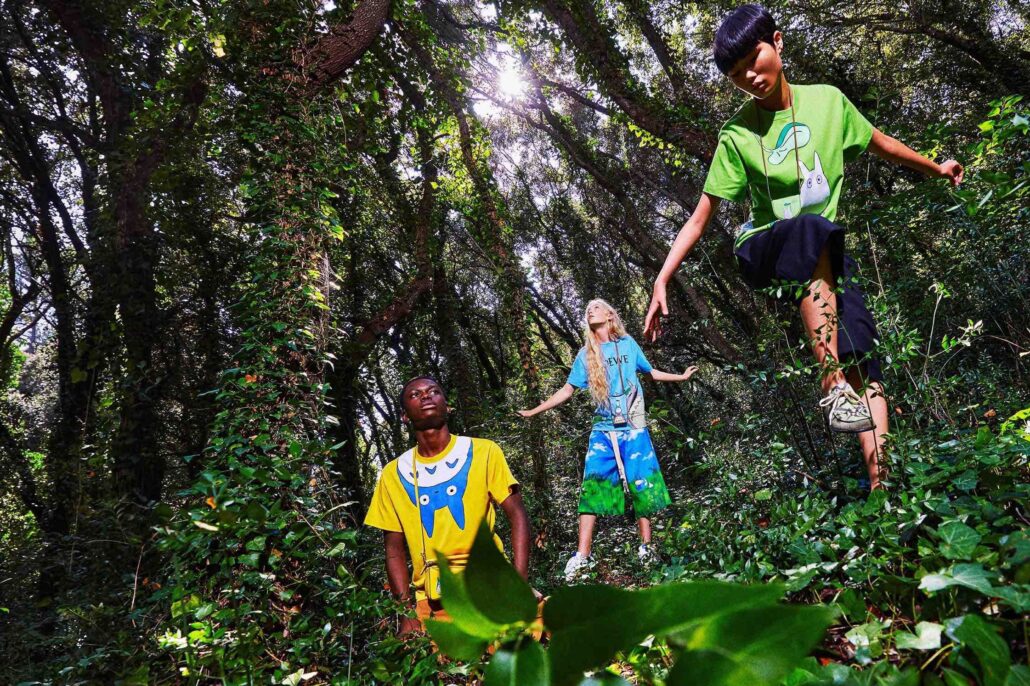 A Japanese animated film with a cult following, My Neighbor Totoro tells the story of two sisters who relocate with their father to the countryside in order to care for their ailing mother. After wandering into the forest, the sisters befriend some local spirits — including Totoro, a large creature (resembling a cat or rabbit, depending on who you ask) who helps the girls and goes on adventures with them. The film is easily one of Studio Ghibli's most famous, as Totoro acts as the studio's mascot, though films like Spirited Away and Howl's Magic Castle have also seen widespread acclaim. While art therapy has been around since the 1940s, Studio Ghibli has been delighting audiences since the mid-1980s. And for many, the studio's films have brought a sense of comfort during difficult times.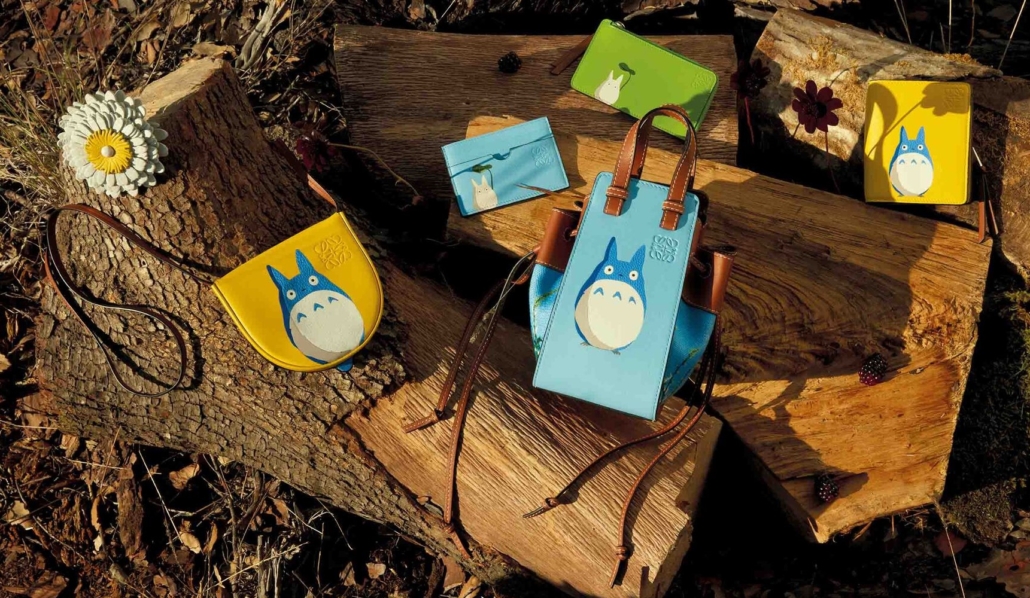 Those who are familiar with the work of Studio Ghibli or who have an eye for Japanese influence will be enchanted by the most recent capsule collection from Loewe, a fashion brand helmed by designer Jonathan Anderson.
According to a statement Anderson made to Vogue, "…There are the values that My Neighbor Totoro as a whole stands for. I believe certain ideas the film conveys, such as the environment seen through the eyes of children and the concept of adventure, are very significant, especially in these times of uncertainty."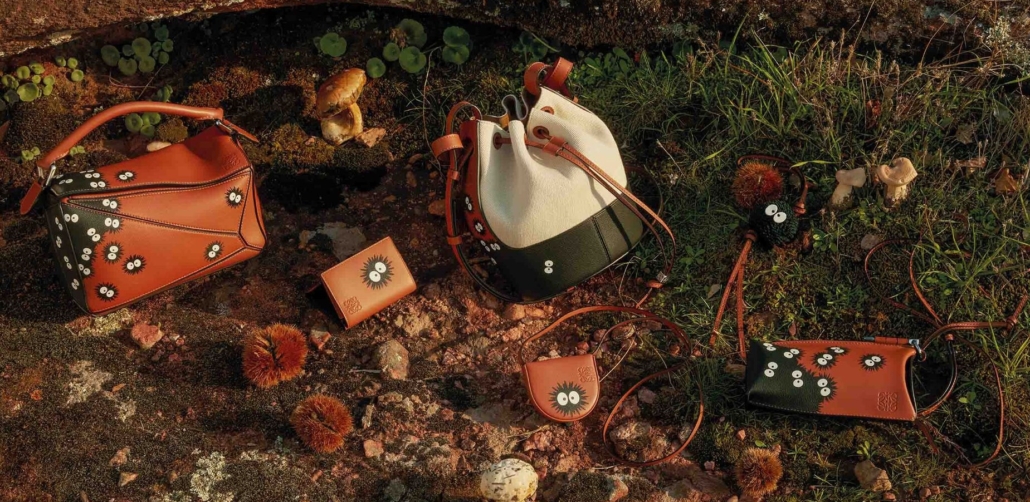 The collection is now available on Loewe's official website, as well as the Selfridges website and in select stores, and includes ready-to-wear garments and accessories all designed with the iconic characters in mind and featuring images plucked right from the film. There are casual sweatshirts, stylish leather bags, ethereal blouses, quirky shoes, and even biker jackets available for purchase; despite the fact that motorcycle accident fatalities reached 5,172 nationwide in 2017, many fashion-forward consumers enjoy the look of a leather jacket (even if they've never been on a motorcycle themselves).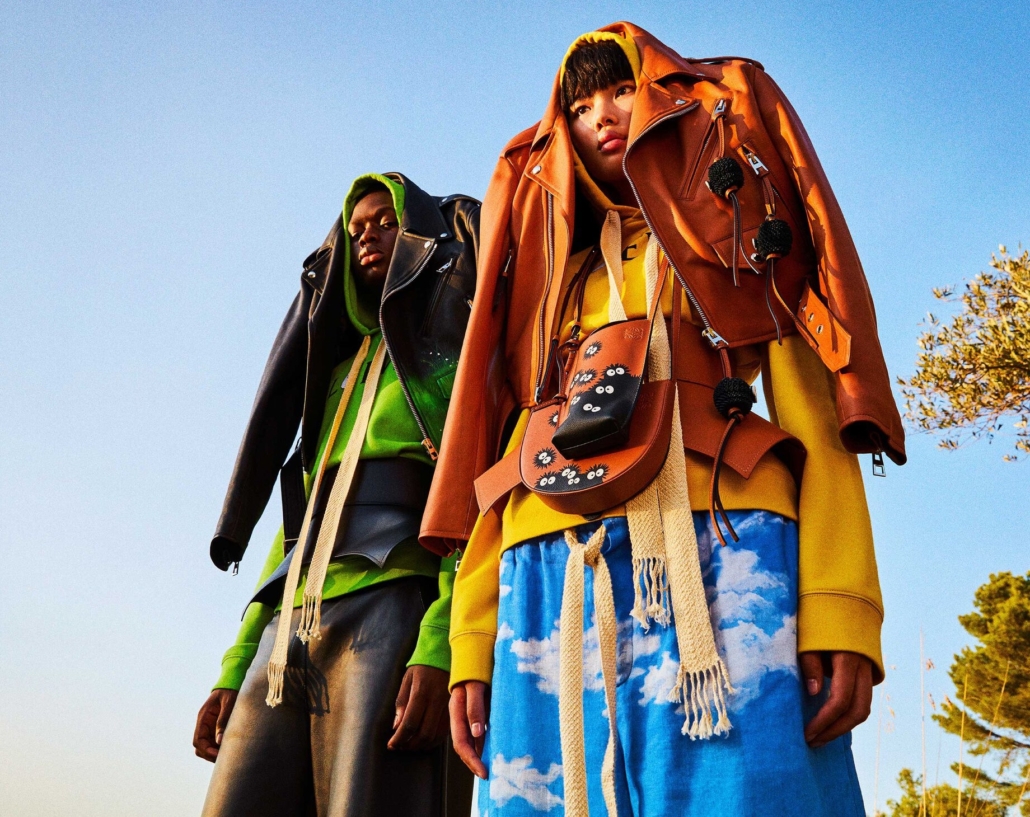 While the collection perfectly captures the essence of childlike whimsy, it also comes with a steep price tag. Pieces start at $350 and exceed $9,000 — so if you're simply seeking Studio Ghibli merch, it might be better to look elsewhere. But if you're a lifelong fan and you've got a stimulus check to spare, you might be able to snag yourself something special from this in-demand collection.