Have there been times when you've found it difficult to relax, de-stress, or fall asleep? Maybe it's because of work, or lack of work; the stressful political news, personal losses, etc. This pandemic has caused some irreparable of which nothing can be done, but there are times when we can get ourselves to a moment of calmness, relaxation, and wellness. Some of us use meditation, some use medication, and for many of us, selfcare and wellness products. Today we highlight Bleu Lavande, a line of home wellness and selfcare products made from the fully relaxing ingredient of pure lavender.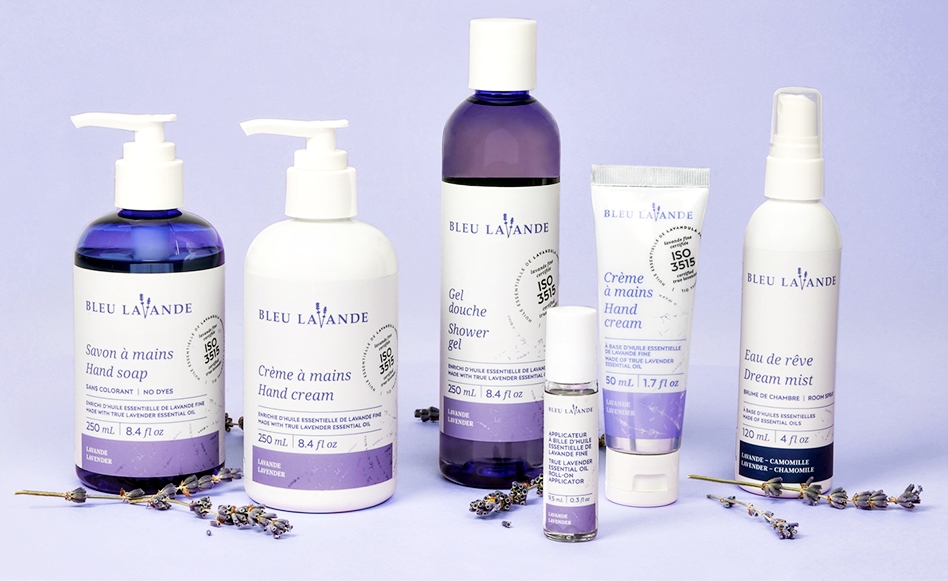 Lavender is well known for its therapeutic benefits known to soothe the mind, body, and soul. Bleu Lavande offers a variety of beautiful aromatic and relaxing products to tempt your senses and inspire overall wellness. Bleu Lavande's products are free of sulfates, parabens, artificial dyes, and fragrances. All of their products feature the highest quality of true lavender essential oil, which is ISO 35135 certified (a guarantee of purity and quality). All of Bleu Lavande's products are made with 99.5% natural origin ingredients; none of the products are tested on animals and they are proud to be certified cruelty-free by PETA.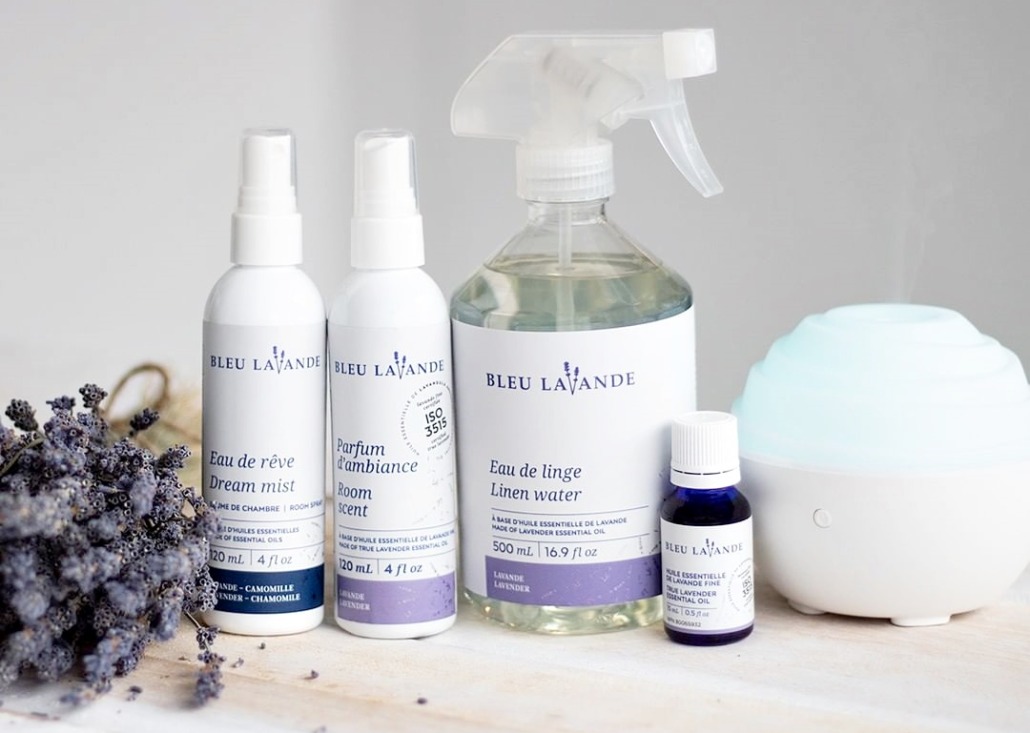 We have been stressed for so many reasons, which have, in turn, affected our sleep patterns. We find that we're up later, have difficulty relaxing to get a good night's rest, and of course, drowsy in the morning. The Bleu Lavande products have really helped us releasing our tensions enough to relax and enjoy decent lengths of slumber. Plus, with it being really freezing outside and the inability to air out our home when cooking, we find ourselves reaching a lot for the Lavender Linen Water, $21.00. It promptly eliminates odors in fabrics, leaving everything smelling wonderfully fresh. The best part, it doesn't take much as a little bit goes a very long way.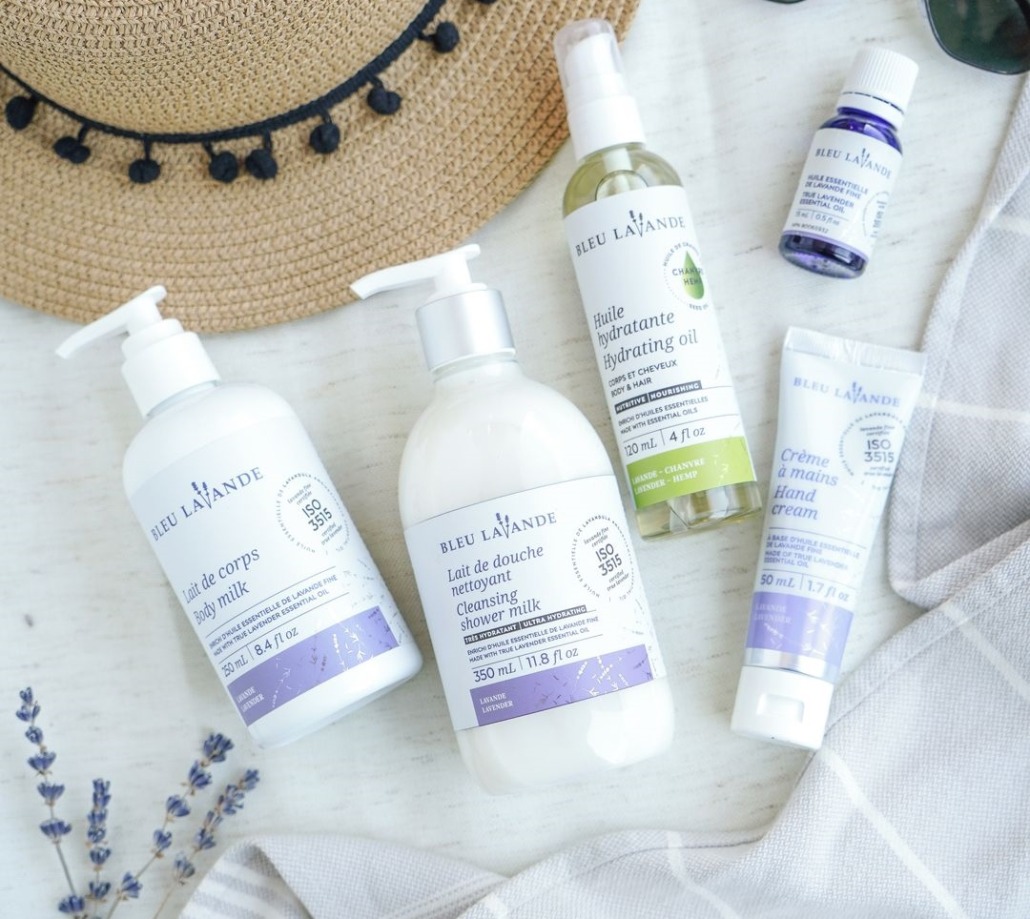 Whenever we need to relax or want a good night's rest, the Bath Milk, $19.00, is what we reach for. We actually now only use it at night and on weekends. It is incredibly hydrating and leaves your skin feeling luxurious. We greatly appreciate the fact that this product is also formulated with sunflower oil, coconut oil, and vitamin E. These allow the Bath Milk to leave a thin nourishing layer on your skin for extreme comfort and softness. You also have the option of their Lavender Foaming Bath, $14.00, or Lavender Shower Gel, $12.00. Both are gentle and non-irritating on the skin; boast relaxing and revitalizing effects, and cleanses, softens, and revitalizes your skin. We recommend you follow with either their Body Milk, Body Butter, or Massage Oil.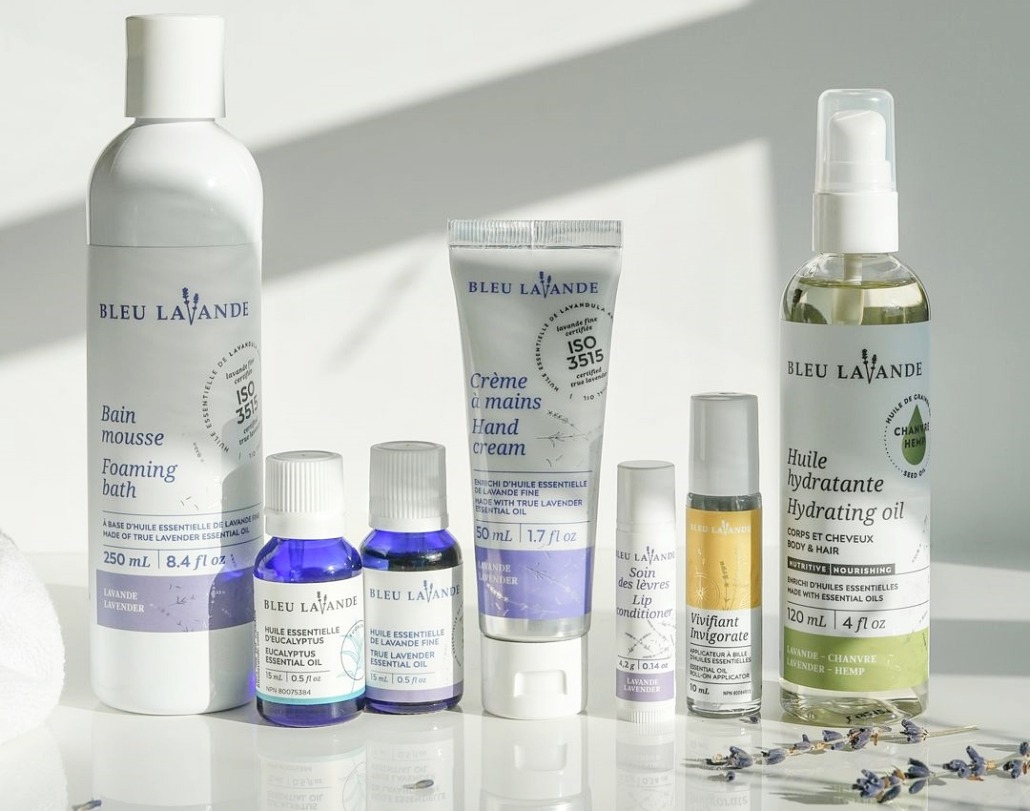 Of course, to truly appreciate Bleu Lavande, you must try their essential oils. Along with their True Lavender Essential Oil, $16.00, a drop of which we apply to our pillow to further enjoy a restful night of sleep; they offer several other fragrances for you to enjoy. We're at the point where the only reason we're up late it's because we choose to do so; not because we can't fall asleep. If this sounds like something you need as well, we invite you to get better acquainted with this Canadian-based wellness brand.
We promise incorporating Bleu Lavande into your daily routine will make you feel like you've just been swept away to a beautiful lavender field with harmonious and calming aromas that titillate all five senses.