Summer is nearly upon us, which means you may already have a good reason to take to the porch. Although many bars and restaurants have reopened, there's something to be said about staying home — and enjoying a refreshing cocktail while you're there. The CDC reports that approximately 1.8% of California drivers admit to driving after drinking too much. But if you never leave the house, you won't have to drive home after one too many.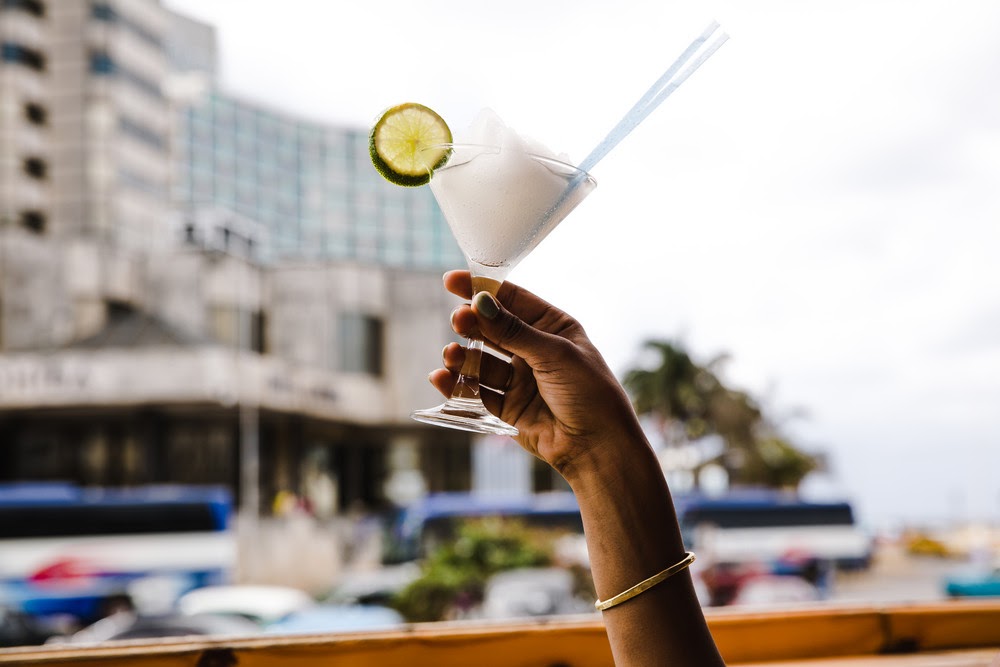 Fortunately, staying home doesn't have to be boring (or dry!). Check out your fridge and see what kind of cocktail you can make from what you find there. It's easier than you think. Here are some easy summer cocktail recipes that anybody can make.
Green Apple Grown-Up Tea
We're not using Granny Smiths here; instead, the "apple" comes from apple juice and apple gin, while the "green" comes from green tea and lime juice. Combine approximately 50 ml each of apple gin and lime juice with half a liter of apple juice and two cups of green tea. Sip, then add more of whatever you think is missing. This is a refreshing twist on the iced tea you enjoy from the pitcher — and while apples are often associated with fall, they provide a neutral sweetness that's well-suited for almost any recipe.
Rhubarb and Ginger Snapped Sap
It's estimated approximately 1.8 billion websites are all operating simultaneously at any given point each day. Some of those are liquor delivery websites, which have grown in popularity during the pandemic. You may want to visit one of those sites to order a lime cordial, as you'll need it for this recipe.
Rhubarb might be intimidating to some, but using it in a beverage is a great way to enjoy its flavor. Get some rhubarb stalks and chop them up, then boil them on the stove. When the rhubarb becomes mush, take it off the heat and strain it into a bowl. Stir in about one-half cup of sugar and cool it in the freezer for about 10 minutes.
Then, you're ready to make your cocktail. You'll need about 50 ml of your lime cordial, 50 ml of the rhubarb syrup you just made, 10 ml of lime juice, and 100 ml of ginger ale. Rhubarb and ginger ale balance each other beautifully. Combine in a fancy glass and enjoy!
Ode-to-Strawberry Overload
Furnaces are built to last you approximately 15 to 20 years, but you'll probably be more concerned with your AC unit's performance this summer. Fortunately, a cocktail is a perfect way to cool off.
First, make your strawberry syrup in the same way you made the rhubarb version. After you strain it, chill until you are ready to use it. Then, add 20ml lemon juice and a shot (or several) of vodka.
Lime or lemon juice pairs well with strawberry. Lemon makes strawberry pop with freshness, whereas lime complements the sweetness of the strawberry. It's up to you. Make two different drinks and see what you like the best. You can also try this one with raspberries. They work as well with lemon or lime.
Other Ways to Chill Out
There are some pointers on chilling you may want to make note of. Flash-freezing the fruit syrup you just made is easy and fast, but so is puréeing your mixture with some ice. Then, your cocktail becomes a slushie, which is a great option to beat the summer heat.
If you don't want to add water to your drink, get creative with your ice chips. You can freeze rosé or another kind of wine in ice cube trays and either throw that in a blender or add them to the cocktail itself. The taste of wine will elevate these cocktails a bit. The key here is to use what you have. These are great drinks for entertaining or to enjoy at the end of a long, hot day.