It's the weekend so you know what that means, it's time to get the cocktails flowing. If you're looking for the tools you need to create delicious cocktails at home, we've got them right here. Although, this time around, we're highlighting non-alcoholic items. When we say cocktail tools, we mean cocktails tools.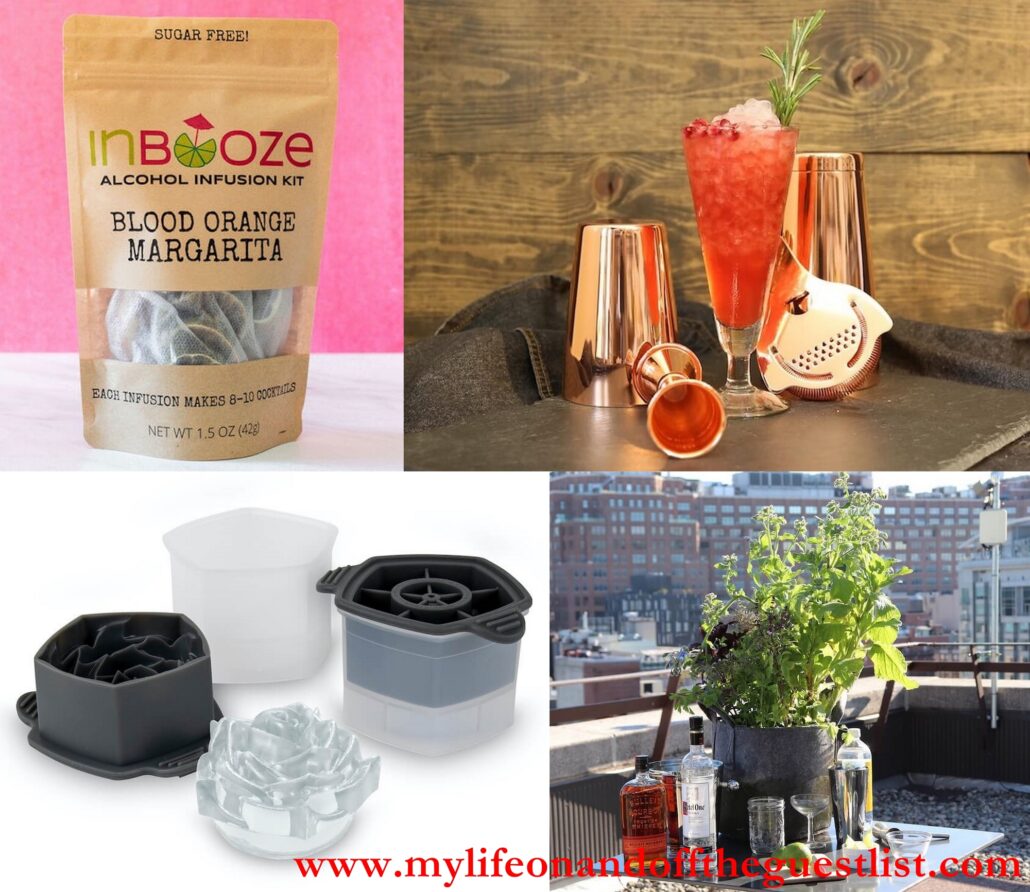 To achieve a visually and palette-worthy cocktail, you need distinct flavors, the right bar tools (the right bar tools are just as important for your home bar as your favorite watering hole, and lastly, the perfect accent. We're about to elevate your summer libations with cocktail tools from InBooze, SeedSheet, A Bar Above, and Tovolo. Let's get to know these cocktail tools: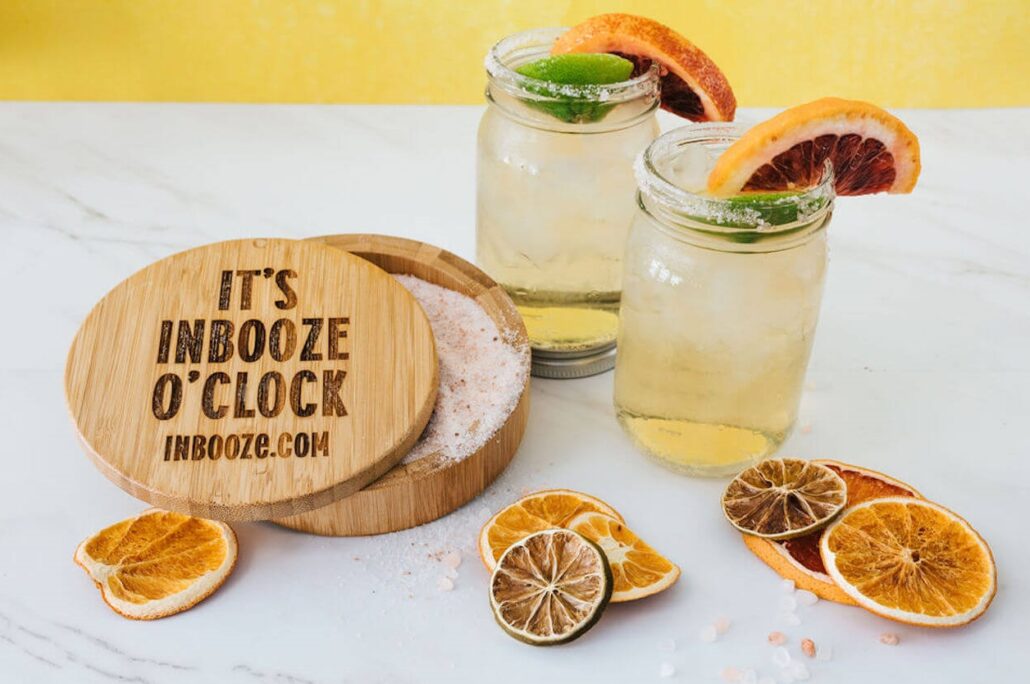 If you're looking for an easier (and healthier!) way for everyone to enjoy drinks at home, look no further than InBooze Cocktail Kits. We've been enjoying the very flavorful InBooze Blood Orange Cocktail Kit with a variety of spirits, the kit is also enjoyable as a mocktail. The handmade kit is made of dehydrated fruits (both sweet and tart grapefruit flavors), veggies, spices, and herbs to infuse your choice of alcohol. By infusing with simple dehydrated fruits, spices, and herbs, you know exactly what is in your cocktail!
Grab a mason jar, add your favorite spirit, a few slices of InBooze Blood Orange and let it infuse for a few hours to enjoy a delicious cocktail. There are 22 InBooze flavors. 15 flavors are available at a time with new varieties introduced every season.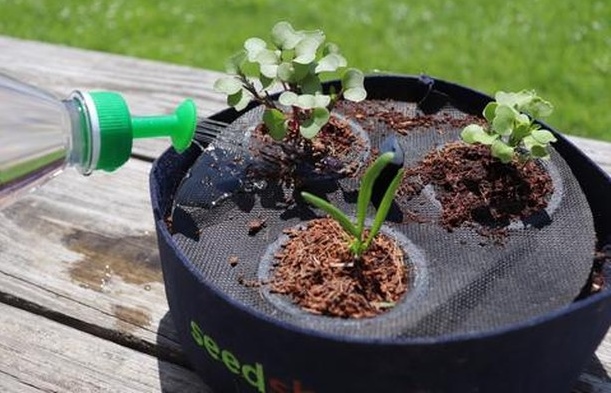 Seedsheet's line of customizable gardening kits ensures thriving, healthy gardens no matter your skill level. This customizable, roll-out garden is perfect for growing cocktail ingredients and garnishes on your windowsill, balcony, or rooftop. Why just eat your garden, when you can drink it!? The SeedSheet Cocktail Garden kit (one of the three kits in their Funky Container Garden Bundle $119.00), includes Lemon Basil, Borage, Herb Celery, and Bronze Leaf Fennel. All must-have ingredients to unleash your inner mixologist and impress your friends with the most delectable botanical cocktails possible!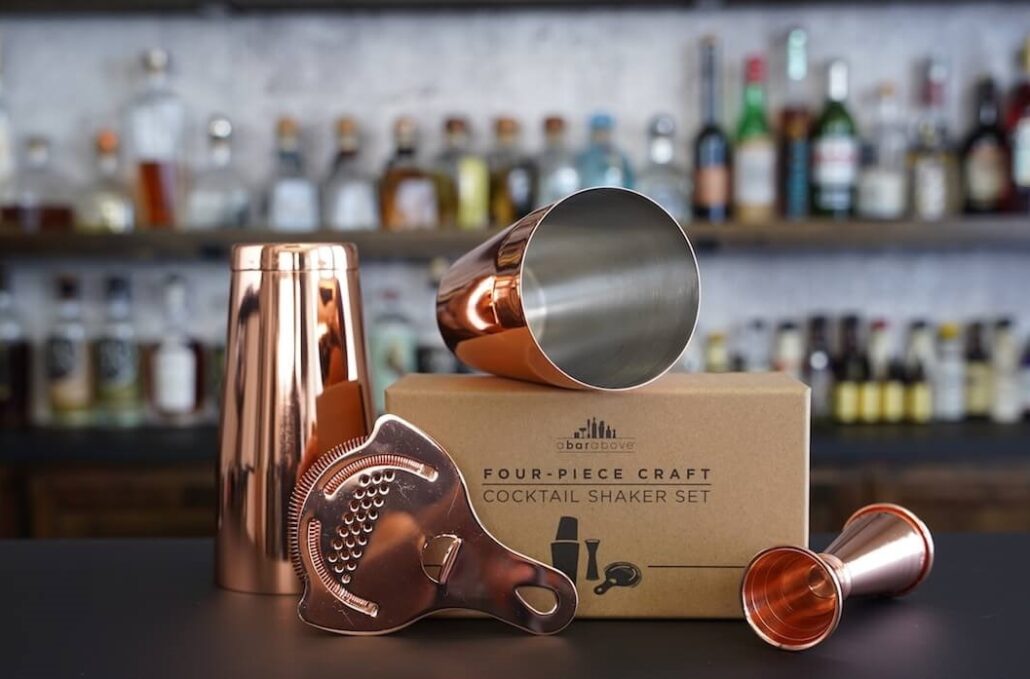 From the creators of an educational resource for the bar industry, comes the answer to poor-quality bar tools. Just because you're home, doesn't mean your home bar can't have premium barware and cocktail tools. Enjoy the best of bar basics in a beautiful mirrored copper finish with the A Bar Above's 4 Piece Craft Bar Set – Copper Finish. This kit includes the tools you need to make the most common cocktails.
The 4-piece bar set is made from professional food-grade Stainless Steel 304 includes:
A 2-piece Boston Shaker Set: Larger Cup Size: 28 oz / 825ml, and Smaller Cup Size: 18 oz / 525ml.
A Hawthorne Strainer. The strainer body is 129mm x 99mm. Its high-density spring is approximately 20cm long.
A Jigger: Double-sided Japanese-style Jigger with marked lines are easy to read. Its calibrated marks include a Bar Spoon, 1/4oz, 1/2oz, 3/4oz, 1oz, 1 1/4oz, 1 1/2oz, 1 3/4oz, and 2oz.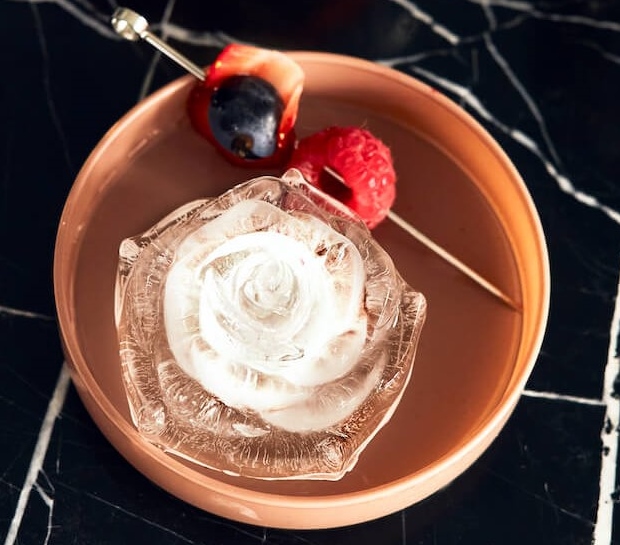 Add a unique touch to your cocktails with Tovolo Sphere and Novelty Ice Molds. These molds create slow-melting ice that keeps cocktails colder for longer without diluting your drink. Take your cocktails to the next level with these detailed ice molds. The slow-melting molds come in a variety of styles to elevate drinks from ordinary to extraordinary! We are in love with the Rose Ice Molds and the unique touch it adds to our drinks. The Tovolo ice molds are perfect for everyday beverages. These must-have cocktail tools are essential if you're looking to elevate your cocktails; they come in a set of two and are BPA-free and dishwasher safe.
What are your thoughts on these cocktail tools? Could they help bring your home bar to the next level?