As we've mentioned numerous times over the years, we're tea addicts. We love all things tea. Whether it's tea in its typical form or in unconventional ways (which we've highlighted before). Today, we're highlighting tea brands and products that are made to relieve common ailments.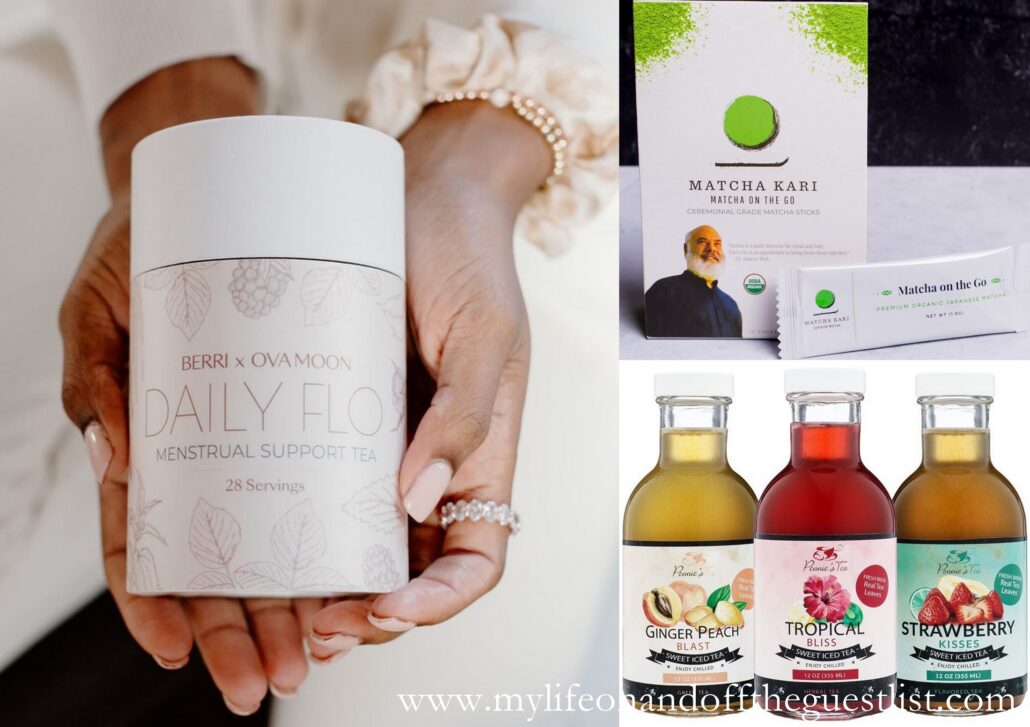 If you're looking to improve your overall wellness in areas like gut health or menstrual health, the following teas from Ova Moon, Matcha Kari, and Pennie's Tea boast functional ingredients that can make it much easier to relieve common ailments. You may remember we previously highlighted another tea, Chartieas, that helps with tummy issues. These three new teas are here to help with other health and wellness issues you may experience. Keep reading to see how these can help relieve your common ailments.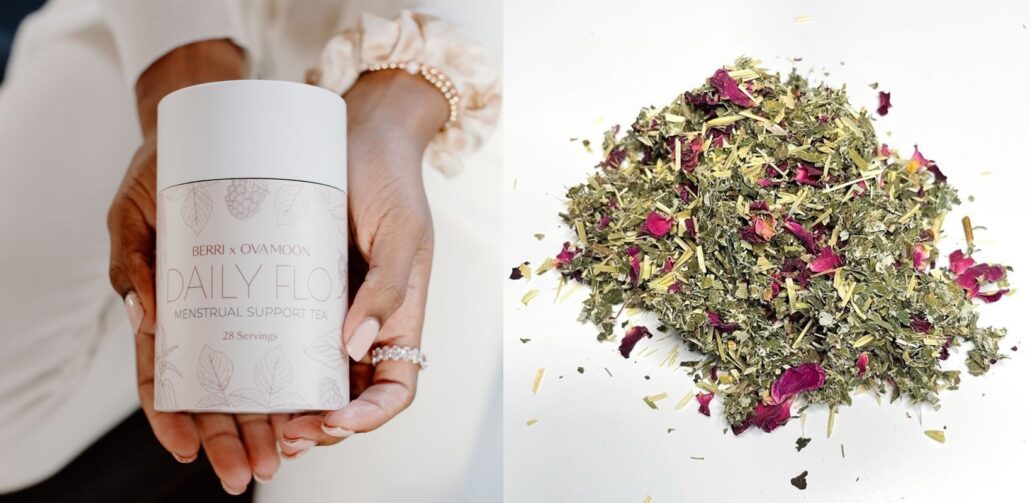 Our number one issue when it came to our menstrual cycle is pain. The debilitating effects of cramps, headaches, body aches, and so forth. It rendered us nonfunctional in our daily lives for several days. When we were first introduced to Ova Moon, we were intrigued by its ingredients and thought it may help a little but we were not expecting much. Boy, were we wrong. For the first time, we experienced a menstrual cycle without any pain. Our bloating was minimal; our flow remained unchanged but the pain was thankfully nowhere to be found. We couldn't help but tease this must be what those women in those god-awful, cherry tampon commercials feel like. Ova Moon's Daily Flo Tea is a delicious menstrual support tea that alleviates PMS, rebalances hormones, and supports overall wellbeing. That statement is 100% true thanks to its wonderful ingredients and their benefits:
Oat straw and nettles have been shown to reduce headaches, bloating, and cramping.
Lemon balm helps calm the nervous system and boost your mood.
Rose calms down hormonal acne.
Red raspberry leaf has been known to balance and support a healthy reproductive system.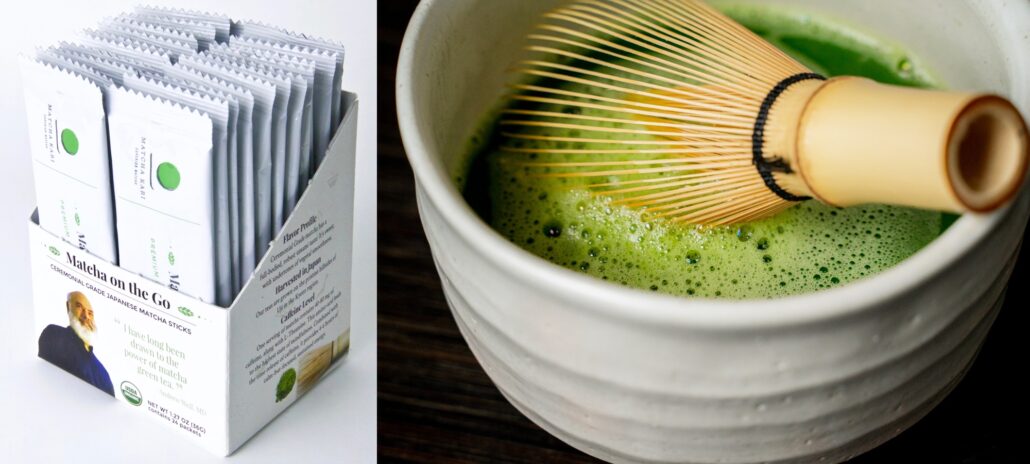 Matcha Kari takes tea time to a new level for the health-conscious consumer with their super-premium matcha that supports and fuels your overall well-being. Integrative health pioneer Dr. Andrew Weil is co-founder of the brand and brings his love of Japanese culture and high-quality matcha to consumers worldwide. The matcha tea powder is harvested in Japan and features a superb aroma, vibrant green color, and an unmatched robust flavor. The result combines ancient tradition in various grades to meet every taste. Its curated selection of exquisite matcha tea powders brings you the taste, health benefits, and superb quality matcha you will love.
We love the above Matcha-on-the-go organic ceremonial stick packs. Each individually wrapped packet has the perfect balance of energy, concentration, and mindful relaxation, crafted exclusively from Japan's finest organic shade-grown, stone-ground matcha. They're perfect for saving you the hassle of carrying your matcha stash around.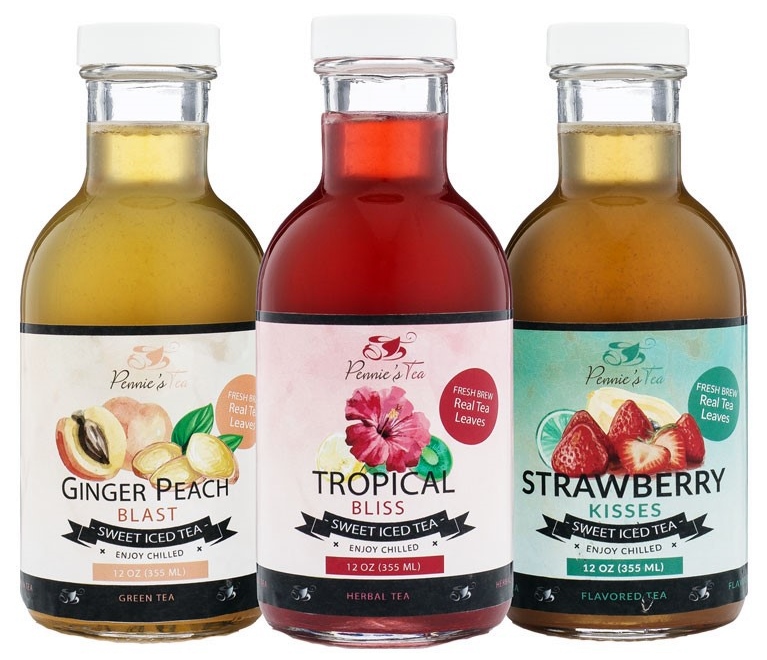 If you're looking for a tea that's good for the mind, body, and soul, check out Pennie's Tea. Their tea selections include herbal, detox, black, green, flavored, and loose leaf teas. Their boast a variety so varied, you'll have no problem finding the blend that works best for you. Sip to relax with a hot or iced tea to help address common ailments such as bloating, acid reflux, or upset stomach. Pennie's Teas come in bottles, bags, or loose leaves so you can mix and match to suit your mood. They're even great for making tea cocktails!
This summer, reach for their bottled Tropical Bliss Ice Tea, a sweet summer treat that's super high in antioxidants and features delicious hibiscus pieces. It is a true tea lover's dream. Their delicious flavors are not the only thing that will make you feel good. Proceeds from the sale of Pennie's Teas support victims of domestic violence at the same shelter that helped the founder, herself, a domestic violence survivor.
If you're looking for help to relieve common ailments, three delicious tea brands are exactly what you should be looking for.