Halloween is almost here and while everyone is stocking up on the usual candy, we propose adding more unconventional candy options to your trick-or-treat bowl. Kids are not the only ones who go trick-or-treating, so why shouldn't you have candy for your adult visitors? We're excited to introduce you to the small batch candy, Tamalitoz & Chewlows by Sugarox.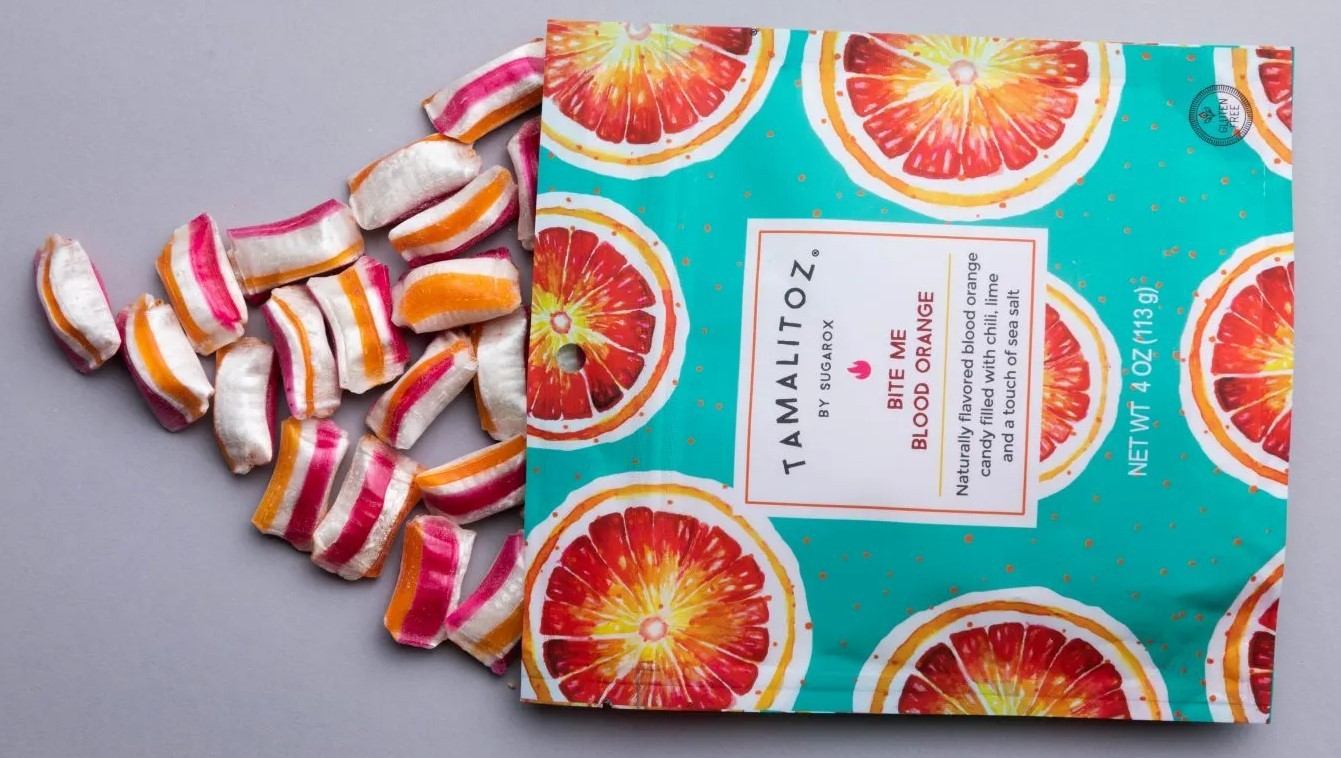 Owned and operated by the husband and husband team, Jack and Dec, Tamalitoz by Sugarox is not like traditional Mexican candy, which is covered in Chili. They put the chili on the inside, so you get the sweet fruity flavor of the candy first. As you suck on them, hints of tangy and sour heat come through.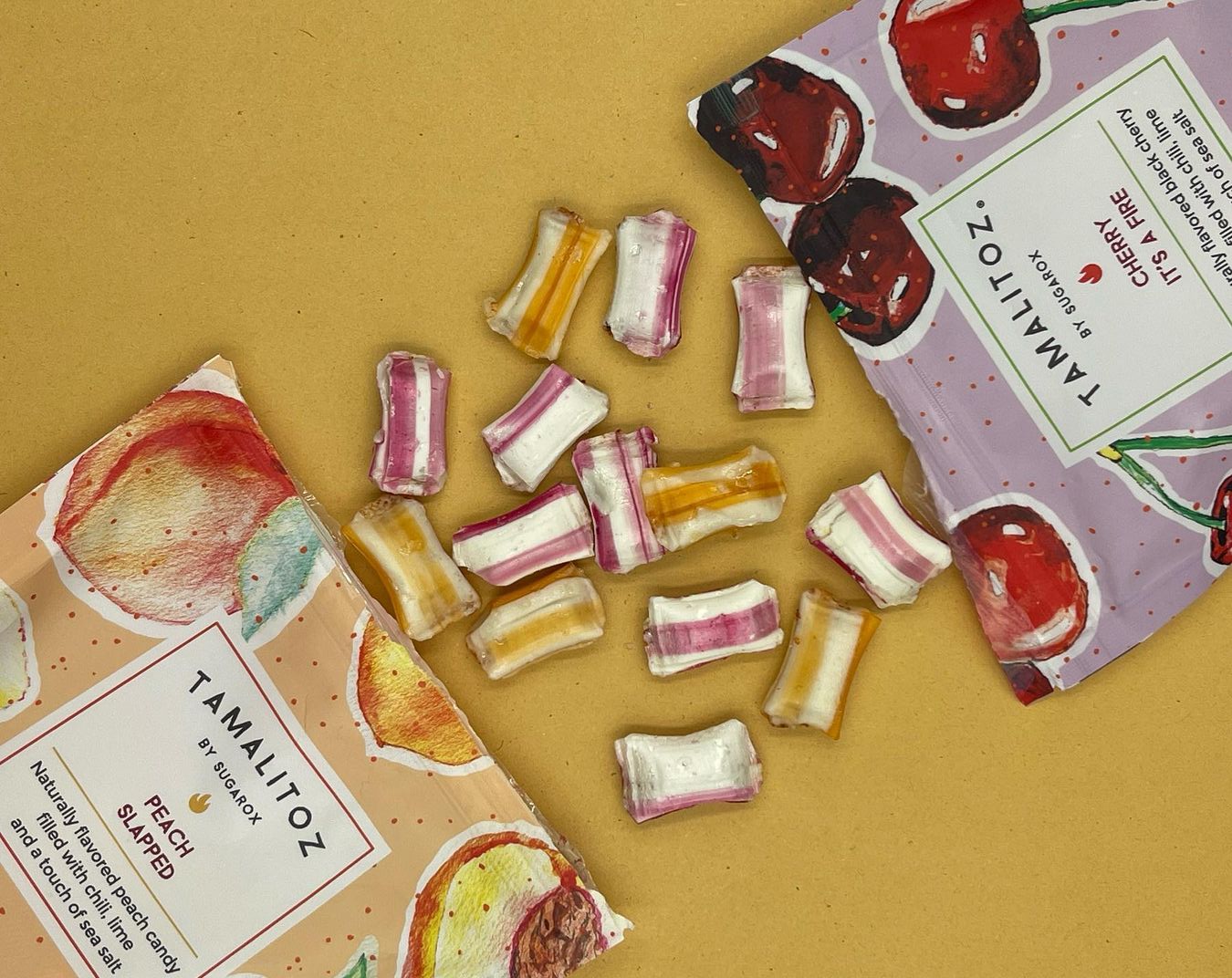 These are fiery, fierce candies inspired by the sweet taste of Mexico. It's a fruity ribbon-style hard candy filled with mild chili lime seasoning, the only candy on the market to put seasoning on the INSIDE. The duality of the sweet & spicy and salty & sour flavors come together in a flavor explosion that'll excite your tastebuds.
How was Tamalitoz by Sugarox born? It all started in a tiny candy store in Mexico City. Jack and Dec wanted to create a unique blend of flavors that represented them both. With the tangy flavors of Mexico and traditional sweetness from Britain, Tamalitoz was born. Since then, they've added another delightful candy to their lineup, Tamalitoz ChewLows, a low-sugar chewy candy.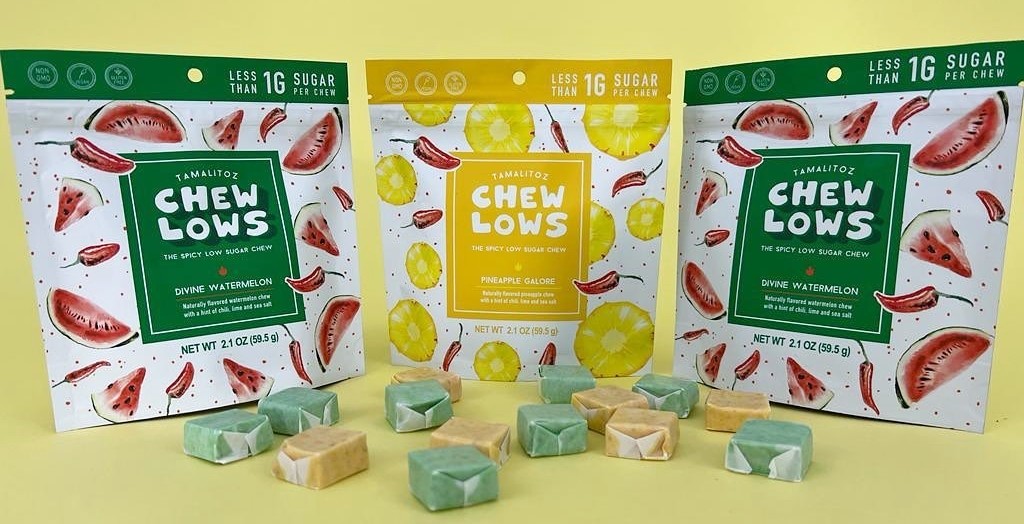 A perfect balance of sweet, spicy, tangy goodness, Tamalitoz ChewLows have less than 1g of sugar per chew; they are made with organic ingredients, no artificial sweeteners, vegan, gluten-free, and non-GMO. For those looking for a reference, imagine Starburst candy with a spicy kick. Tamalitoz by Sugarox really kicked the flavor profile of these delicious chewy, low-sugar candies.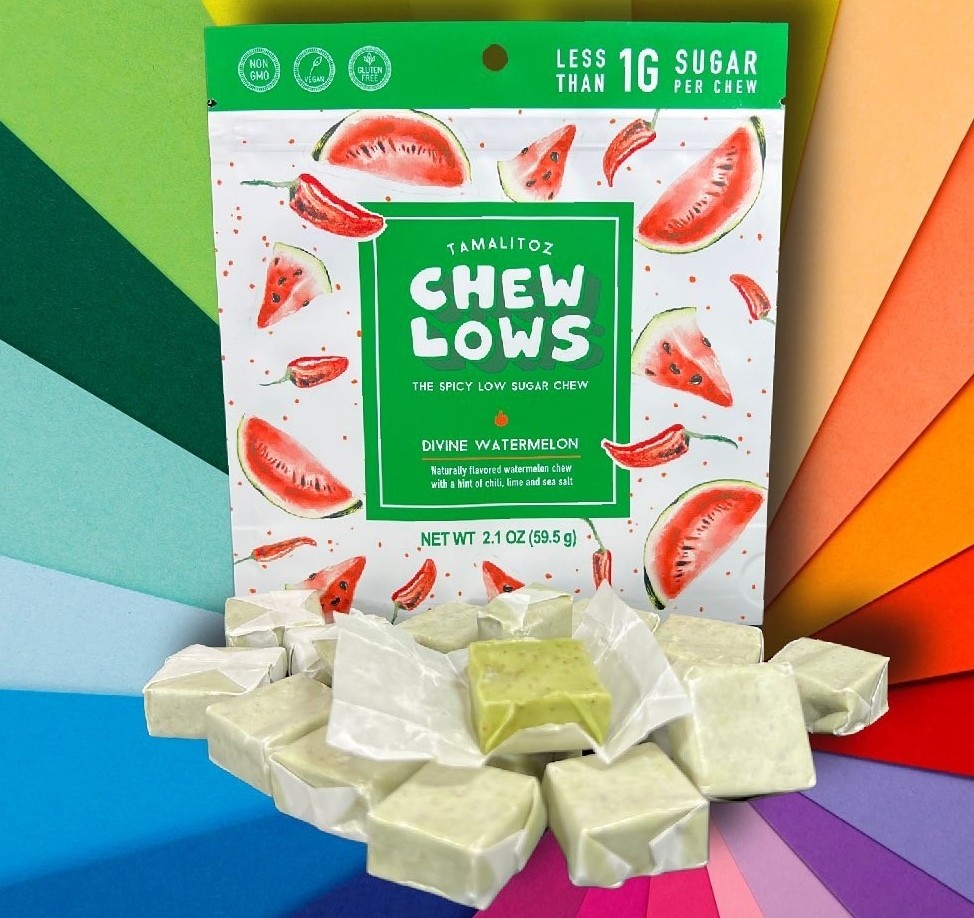 As you've probably noticed, the wonderful flavors are not the only fun thing about Tamalitoz ChewLows. Like us, the first thing that came to your mind was the term "Papi Chulo", slang for cute guy. Not only are these candies delicious, but their name Chewlows is also freaking adorable and fit perfectly. They're chewy and low in sugar, and everyone will want them.
You can get your hands on all Tamalitoz by Sugarox candies now on Amazon, at Michael's, and at select Walmarts.