Empress 1908 Gin, renowned for its position as the #2 ultra-premium gin in the U.S., has introduced a captivating new addition to its lineup: Empress 1908 Elderflower Rose Gin. This innovative spirit is meticulously handcrafted and distilled in copper-pot stills by Victoria Distillers, a distinguished Canadian small-batch spirits company with a long-standing tradition.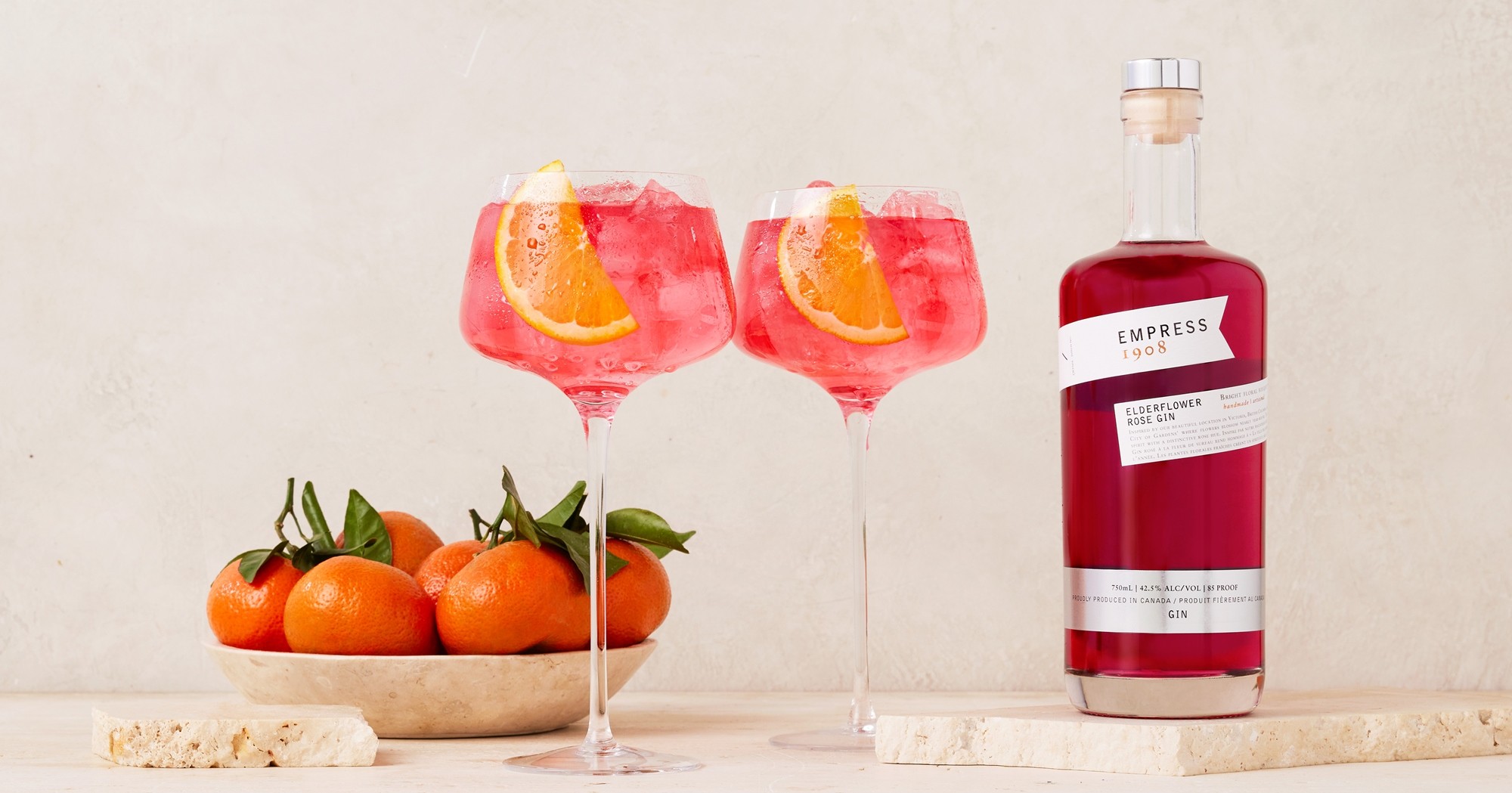 "We're excited to take inspiration from our distillery's home in the 'City of Gardens' as well as deep insights into consumer trends using elderflower and rose to create a world-class gin," said Milestone Brands CEO and Chairman Eric Dopkins. "Our master distiller has carefully balanced an innovative blend of botanicals to make incredible cocktails."
Empress Elderflower Rose Gin boasts a mesmerizing all-natural rose hue, achieved by blending nine carefully selected botanicals. Traditional elements like juniper berries and the fragrant essence of roses combine with unique ingredients such as elderflower, orange peel, and the unexpected black carrot. The result is an enticing fusion that delights the senses.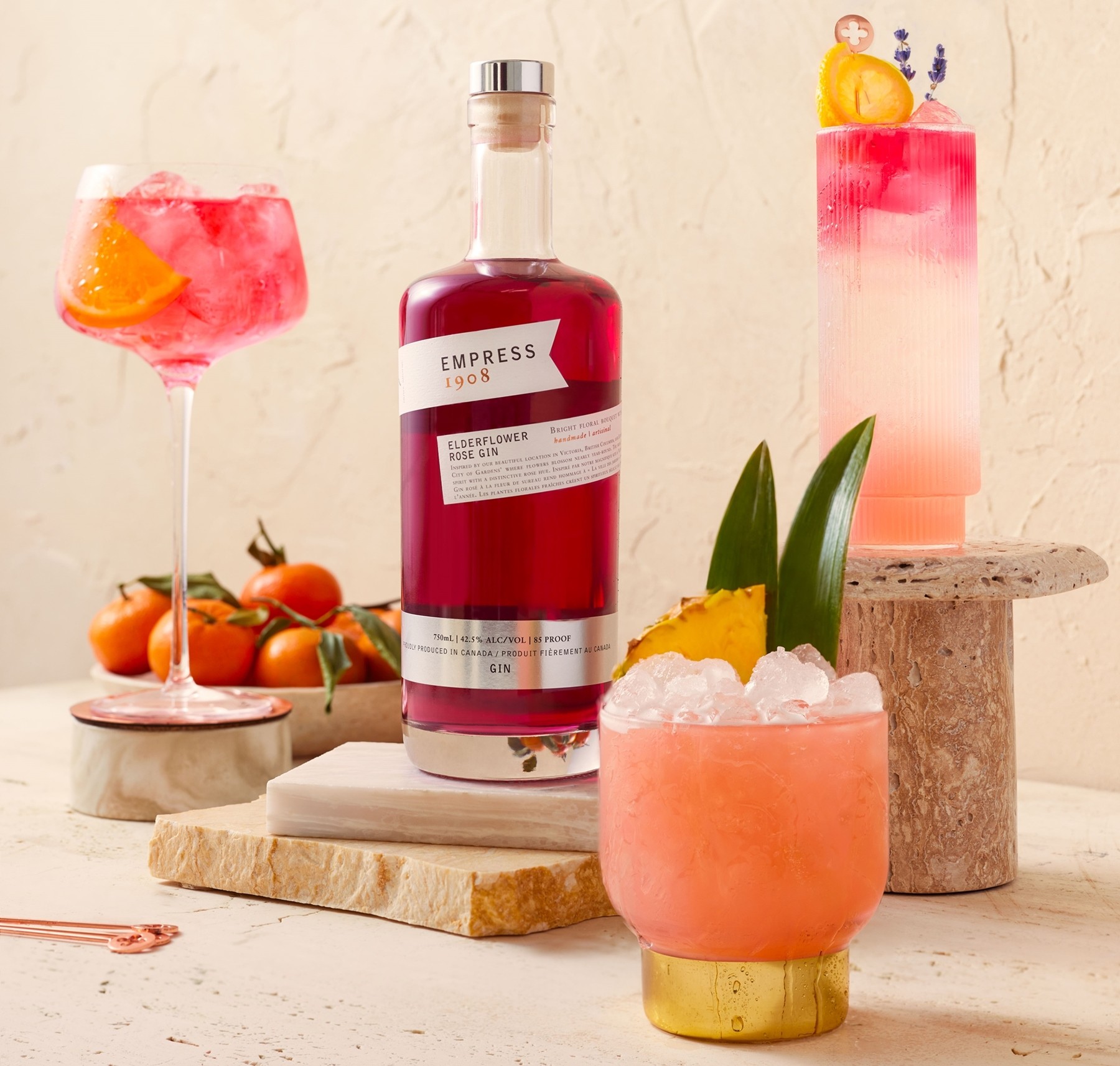 With a rich aroma and a subtly understated floral palate, Elderflower Rose Gin exhibits citrus and spice notes, a hint of sweetness, and remarkable balance. This sophisticated spirit provides a canvas for both consumers and bartenders to express their creativity, making it ideal for crafting exquisite cocktails.
The popularity of elderflower and rose flavors in beverages has been on the rise, and Empress has harnessed this trend to create a unique and elegant gin. Empress Elderflower Rose Gin shines best in the signature Blossom & Tonic cocktail, which pairs it with premium tonic water and a fresh orange slice to complement the gin's orange peel notes. However, it can also be used to put a fresh spin on classic gin cocktails like the Negroni, gin sour, French 75, spritz, and more. You can find some of these cocktail recipes below
BLOSSOM & TONIC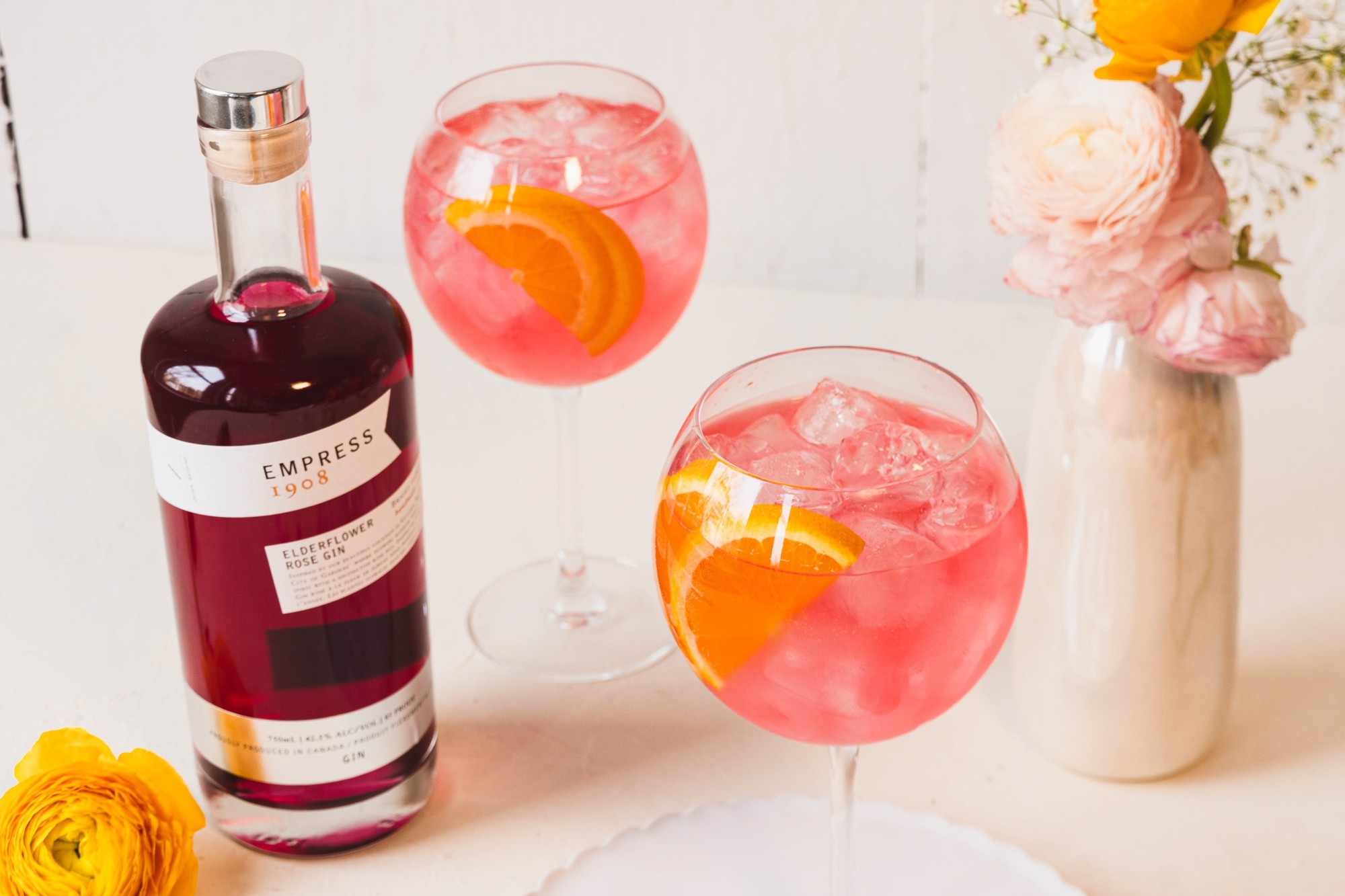 2 oz Empress 1908 Elderflower Rose Gin
3 oz Premium Tonic Water
Fill a copa glass with ice, and add Empress 1908 Elderflower Rose Gin and premium tonic water. Garnish with an orange slice.
EMPRESS NEGRONI ROSA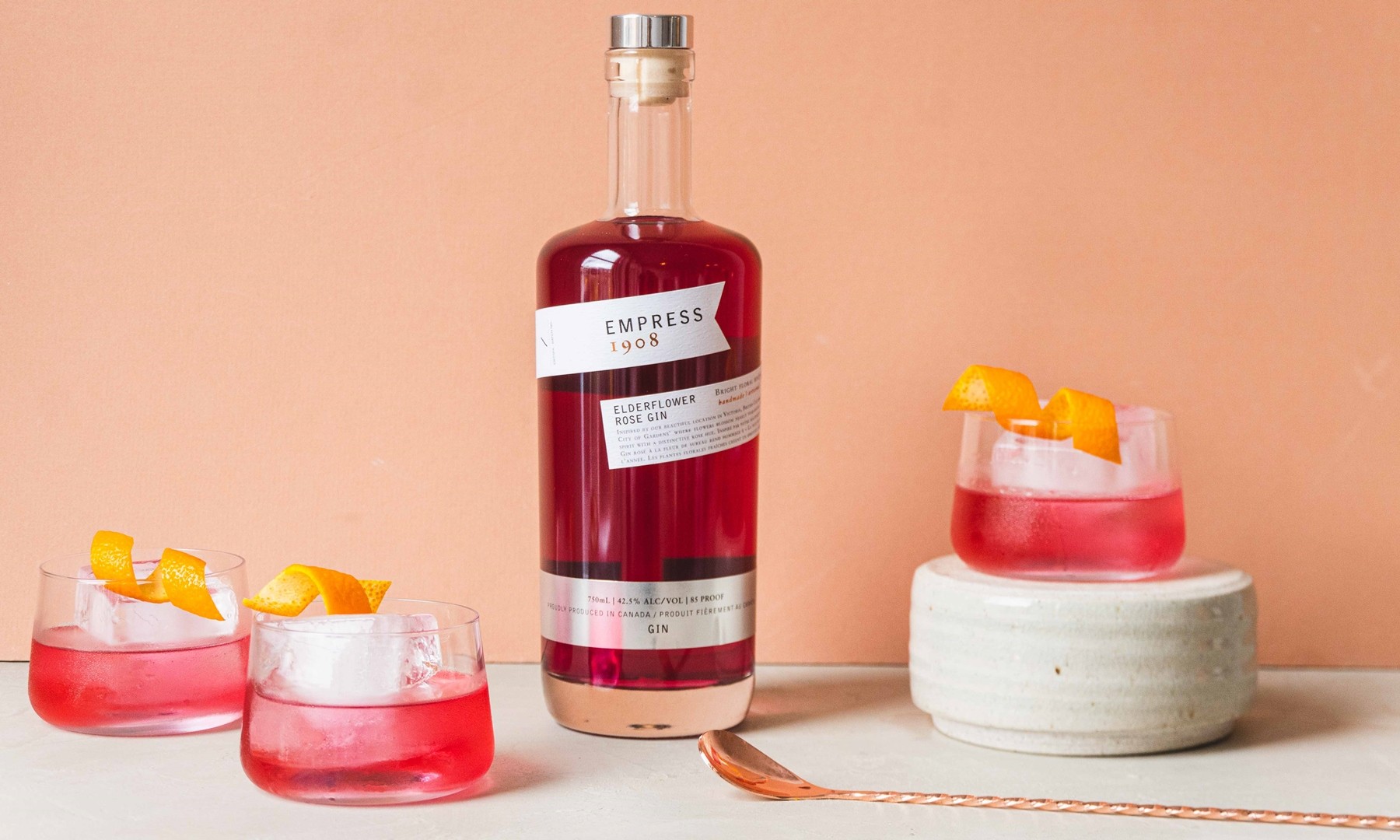 1.5 oz Empress 1908 Elderflower Rose Gin
¾ oz Luxardo Bitter Bianco
¾ oz Dry Vermouth
Stir on ice, and strain into a chilled rocks glass over a large ice cube or sphere. Garnish with an orange twist.
EMPRESS ELDERFLOWER SOUR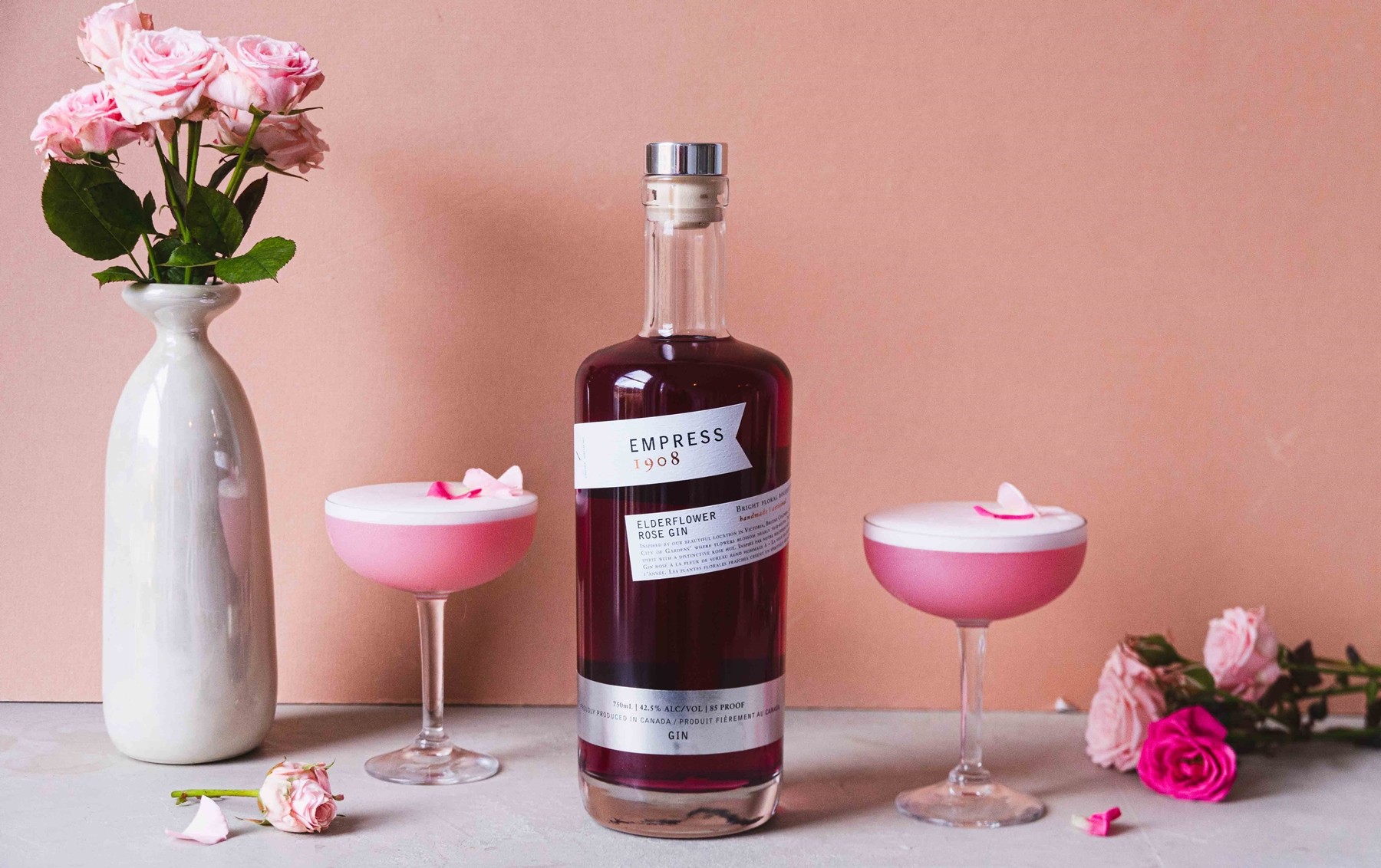 2 oz Empress 1908 Elderflower Rose Gin
¾ oz Fresh Lemon Juice
¾ oz Simple Syrup
1 oz Egg White (or Aqua Faba)
Add all ingredients to a shaker with ice. Shake and strain to remove ice. Shake again without the ice. Fine strain into a chilled coupe glass. Garnish with rose petals.
ELDERFLOWER ROSE 75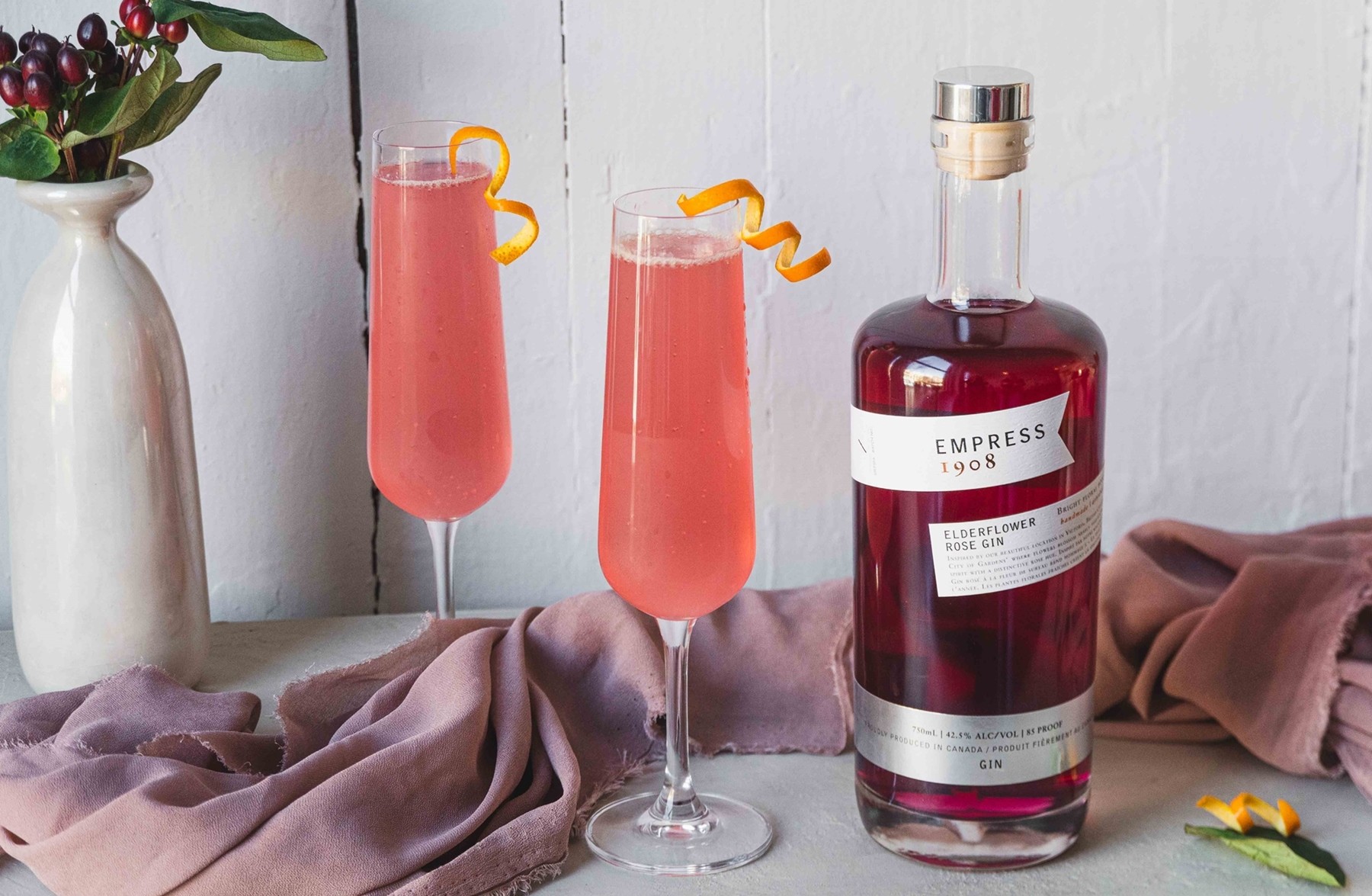 2 oz Empress 1908 Elderflower Rose Gin
¾ oz Fresh Lemon Juice
0.5 oz Simple Syrup
Sparkling Wine
Shake on ice, fine strain into a chilled flute, and top with sparkling wine. Garnish with a lemon twist.
Empress 1908 Elderflower Rose Gin is bottled at 42.5% ABV and is readily available nationwide in select retailers, with an SRP of $39.99 for a 750ml bottle. With its exquisite flavors and innovative approach, Empress Elderflower Rose Gin is set to become a favorite among gin enthusiasts and cocktail connoisseurs alike. For more information and to explore Empress 1908 Gin's diverse portfolio of products, visit their website at www.empressgin.com.