While you're breaking out all your winter gear for the cold season ahead, don't forget to prepare your hair too. Harsh cold can leave your hair dry and brittle, but a new line of products by Beautiful Textures will be your secret weapon to combat it.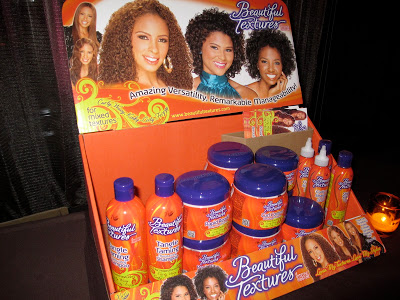 Beautiful textures held a chic preview at the Tribeca Grand hotel to showcase the versatility of their new product line. Beautiful Textures is designed specifically for women with mixed textured hair including curly, wavy, kinky-coily, and frizzy hair textures. All those gorgeous textures were represent in a room full of beauty and natural hair influencers.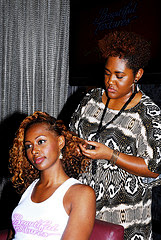 Demonstrations by natural hairstylist, Kimberly Walker (Tress Talk)
I've used two products from the Beautiful Textures line so far, and I can't wait to try the rest. Their Tangle Taming Leave In Conditioner makes detangling a breeze and the Moisture Butter Whipped Curl Creme provides an intense dose of the moisture that textured hair needs, especially during the Winter months. The entire line is full of products that allow you to moisturize, hold styles, elongate curl, add shine, and more!
One of the stand out things about Beautiful Textures is their acknowledgment that everyone's hair needs are different. That's why they encourage users to mix and match their products to achieve the best results. They even give helpful mix suggestions for a variety of hair care needs. Another is the awesome price. Each product in the line is under $7.00, so you don't have to go broke maintaining your look.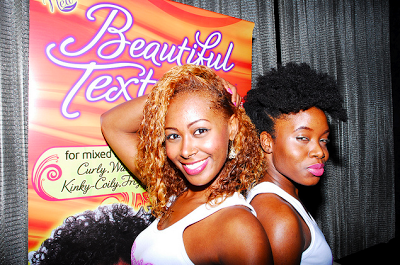 Models Photo by Brandi Pettijohn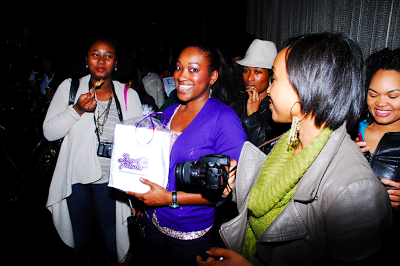 A lucky winner of a gift bag Photo by Brandi Pettijohn
Beautiful Textures is available starting this Winter at your local beauty retailer, and it should definitely be at the top of your list for healthy, gorgeous looking hair. Pick up some for yourself, friends, or family!
Visit www.Beautifultextures.com for more information.