The Laughing Cow is ready to take your on-the-go-snacking to a new level of delicious convenience with the newest addition to their range of spreadable cheeses. With the launch of The Laughing Cow Creamy Swiss Cheese Dippers, the beloved cheese brand welcomes a perfectly portable snack with their individual snack packs boasting rich, creamy cheese and crunchy breadsticks.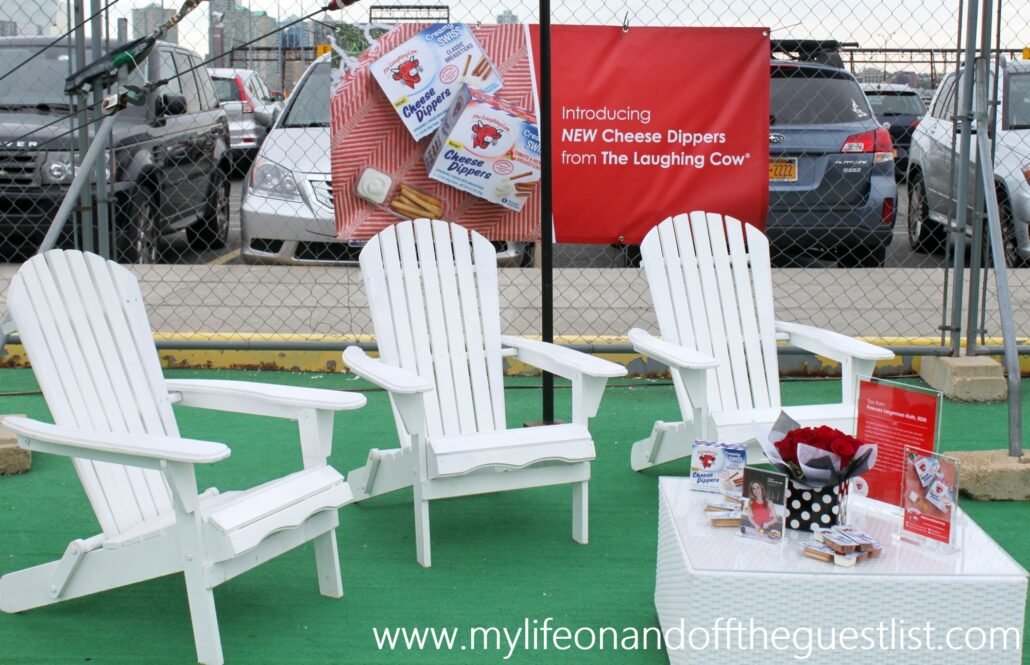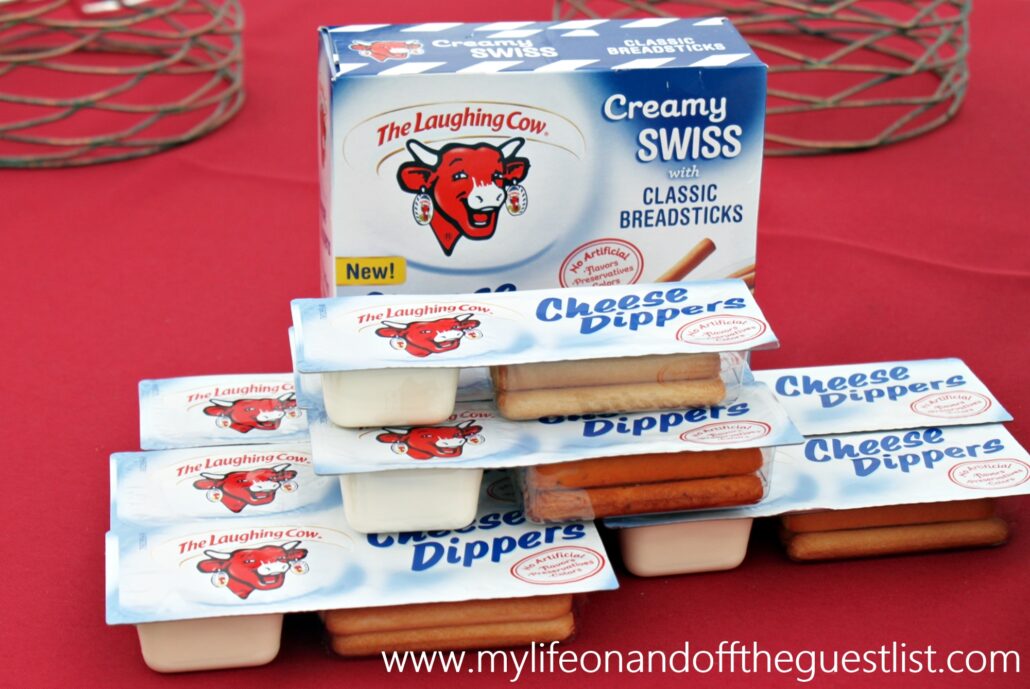 The Laughing Cow Creamy Swiss Cheese Dippers come in two varieties, Creamy Swiss with Classic Breadsticks, and Creamy Swiss with Tomato & Herb Breadsticks, both of which are excellent sources of calcium, has four grams of protein and contains no artificial flavors, colors or preservatives. To celebrate the launch of these two delicious portable snacks, The Laughing Cow held a fun and unique event at The Trapeze School of New York with a day filled with hula hooping, trampoline bouncing and trapeze flying.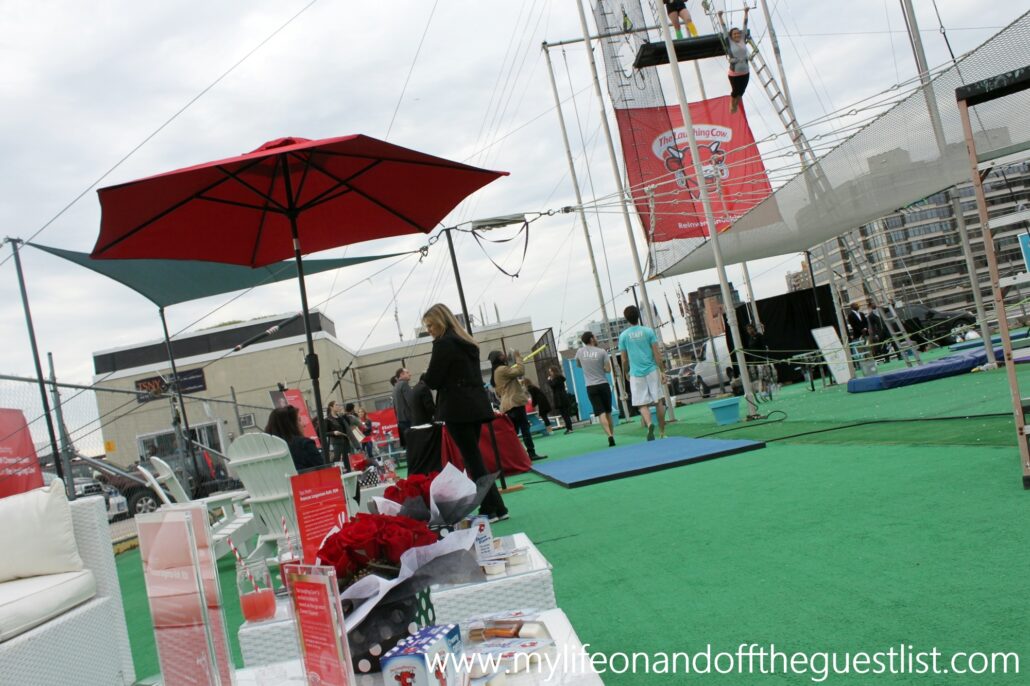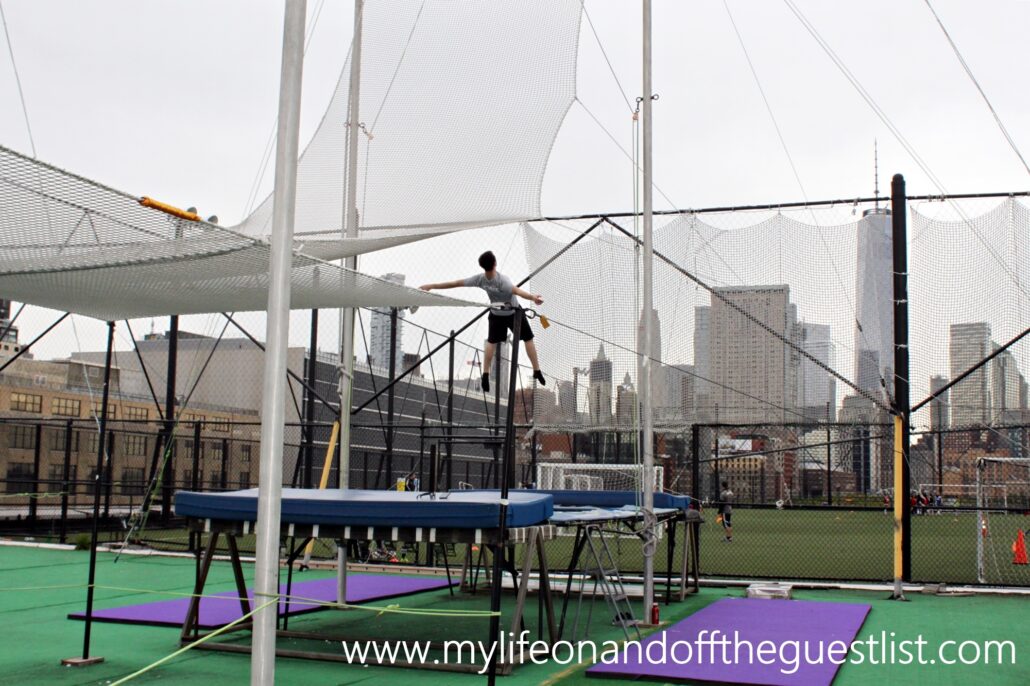 Along with these fun activities, we got to snack on some delicious light bites and learn about some great tips that include The Laughing Cow Creamy Swiss Cheese Dippers, from Registered Dietitian, Frances Largeman-Roth. Some of her wonderful tips include:
Pack healthy snackers, such as Cheese Dippers to refuel for weekend day trips.
Light snacks, like the Cheese Dippers, will keep you satisfied without feeling weighed down on those extra hot summer days
Spending some time in the park at a summer concert? Make sure to keep your picnic basket packed with delicious snacks that are easily portable.
Road trips can be long and tedious, keep hunger at bay with mess-free snacks like the Cheese Dippers
Want to make kids try something new? Make a point to show them you are trying it out yourself. Kids learn when you lead by example.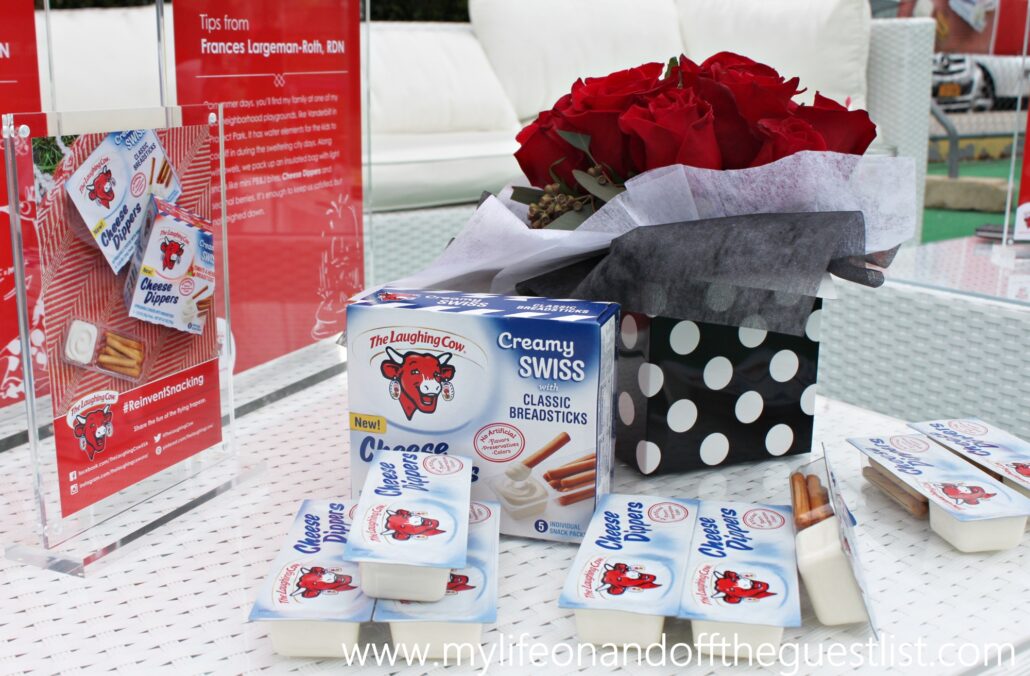 The Laughing Cow Creamy Swiss Cheese Dippers is sold as both individual single-serve packs, and 5-pack boxes, with each single-serve pack containing 100 calories. Grab one or both of these wonderful snacks Cheese Dippers at a suggested retail price of $1.49 for single-serve packs, and $4.99 for a 5-pack box.