If ever there was a day to take it easy, it is today, National Rum Day. No other spirit truly captures the idea of relaxing island vibe and life like rum. No matter what craziness you have going on today, take a moment to enjoy a cocktail or to and "take it easy, mon". In honor of this great day (well, technically it's National Rum Month), we present some very delicious cocktails you won't want to miss. We're bringing you great rum cocktail recipes from Cruzan Rum, known for their decadent varieties of flavored rums, Mount Gay Rum, which is the oldest rum distillery in the world at300+ years old, and Bacardi Rum, who's taking rum from the beach to more classic and sophisticated cocktails. Ready to dive into some delicious and refreshing National Rum Day cocktails?
Cruzan Black Diamond Swizzle (Recipe by Jane Danger, NYC)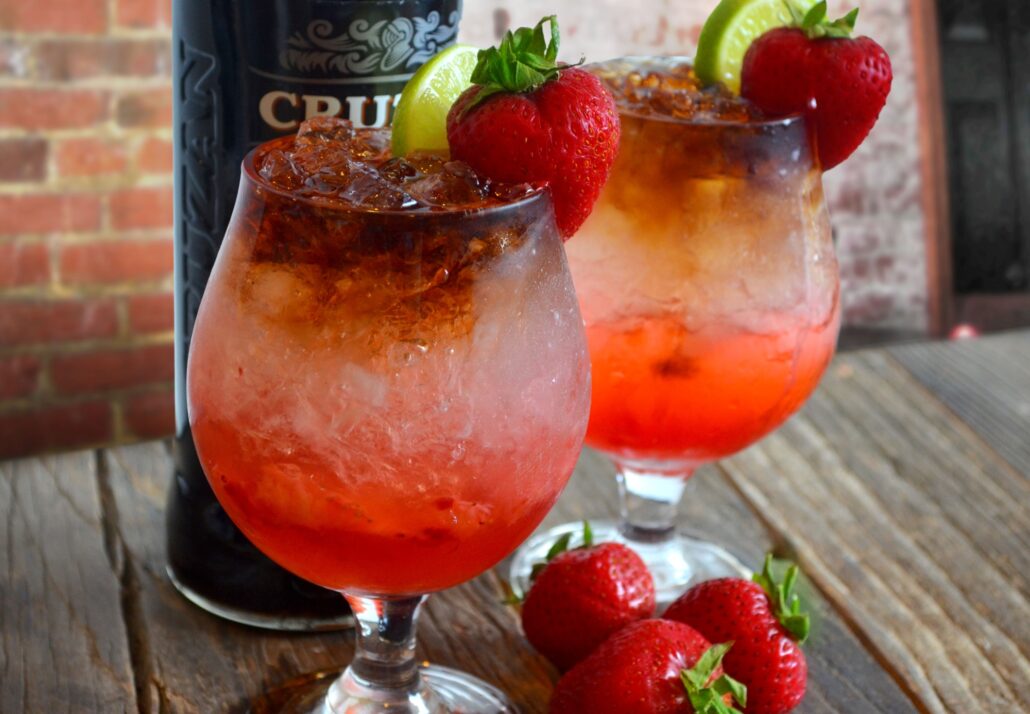 1 1/2 parts Cruzan Black Strap Rum
1 /2 part Bitter Red Liqueur
3/4 part Fresh Lime Juice
1/2 part Simple Syrup
2 Fresh Strawberries
Muddle two strawberries in the bottom of a Belgian beer glass with the red bitter liqueur and fill with cracked or crushed ice. Then, in a cocktail shaker combine fresh lime juice and simple syrup. Whip and shake with no ice. Pour lime juice and cane mixture over ice, and fill again as needed. Gently float Cruzan Black Strap Rum on top. Garnish with berries and lime.
Cruzan Tropical Storm (Recipe by Teddy Collins, Miami)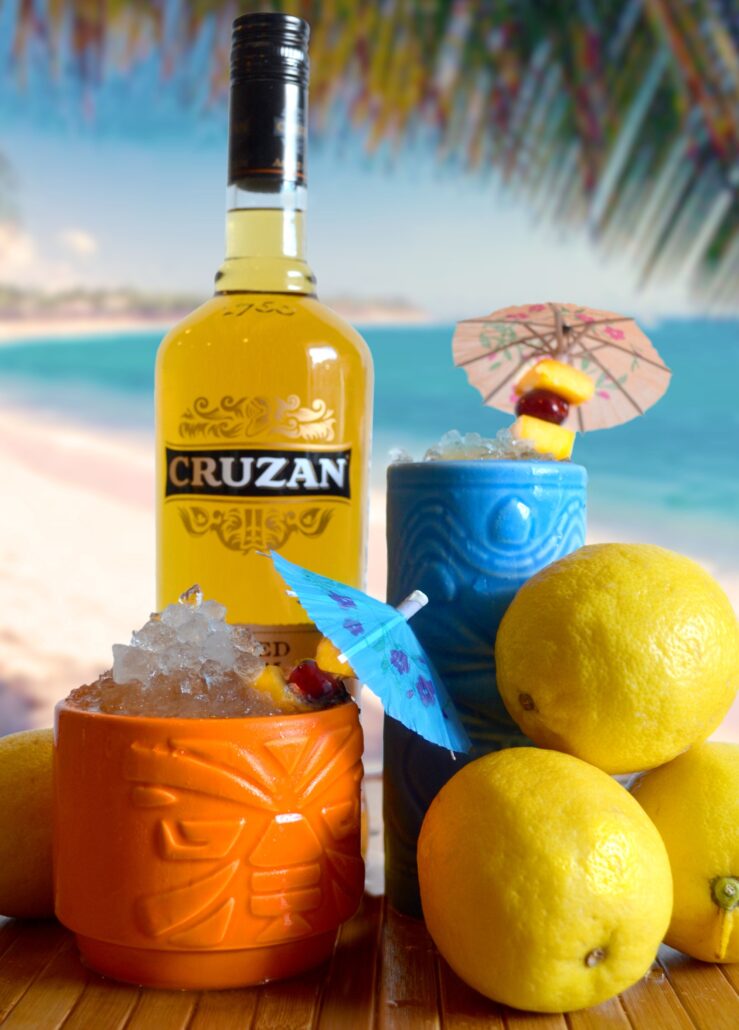 2 parts Cruzan Aged Dark Rum
1 part Fresh Mango Juice
1 part Fresh Lemon Juice
2 dashes Angostura Bitters
In a cocktail shaker, combine Cruzan Aged Dark Rum, fresh lemon juice, and fresh mango juice. Add ice to the shaker and shake vigorously for 8 seconds. Immediately strain into an ice filled tiki mug. Top with 2 dashes of bitters and sprinkle a pinch of crushed black peppercorn, to taste. Garnish with a fresh mint spring and tiki umbrella skewered with a maraschino cherry and fresh mango slice. Finish with a straw and enjoy!
Mount Gay Rum's Barbadian Rum Punch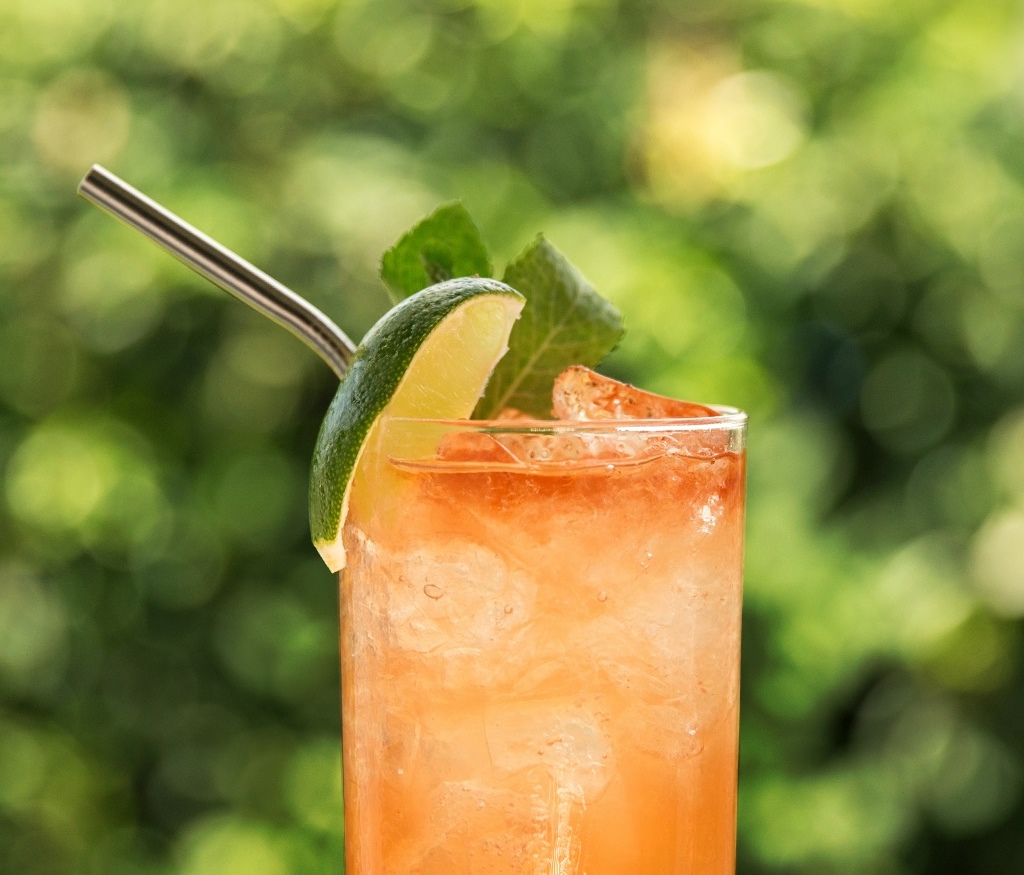 1 Part Sour (lime juice)
2 Parts Sweet (simple syrup)
3 Parts Strong (rum, preferably Mount Gay Black Barrel)
4 Parts Week (water or unsweetened iced tea)
RUM Mule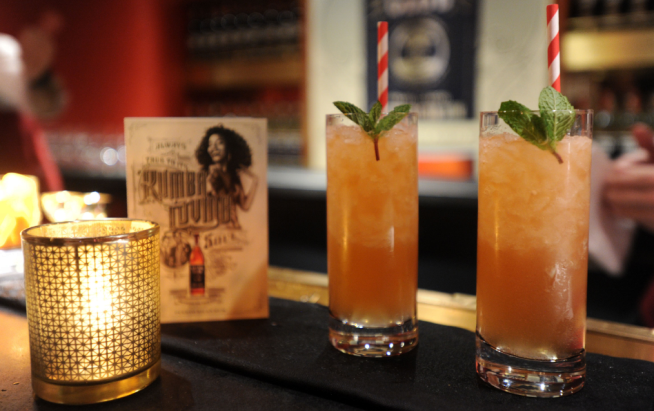 1 part HAVANA CLUB Añejo Clásico
2 parts chilled ginger beer
2 lime wedges
2 dashes aromatic bitters
Fill highball glass with ice and squeeze in lime wedges. Pour in HAVANA CLUB Añejo Clásico rum and ginger beer. Complete by adding a dash of bitters and stir gently.
BACARDÍ 8 Old Fashioned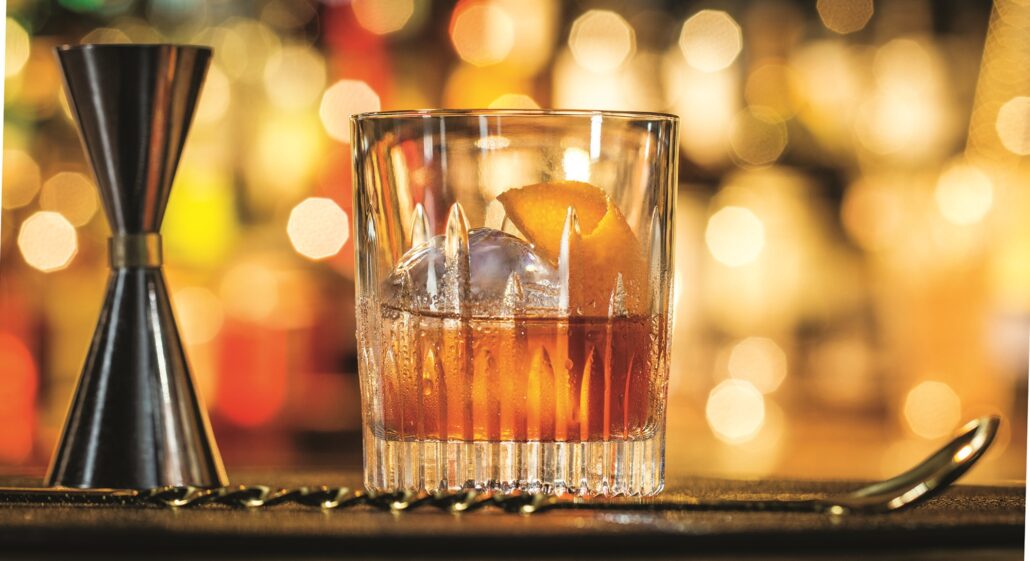 2 parts BACARDÍ® 8 Años rum
1 teaspoon sugar
2 dashes Angostura Aromatic Bitters
0.5 part water
Orange peel for garnish
In an Old-Fashioned glass, pour in the sugar, water, and Angostura Bitters. Combine everything with a bar spoon (or muddler), add the BACARDÍ 8 Años. Fill the glass 3/4 of the way with large ice cubes and stir repeatedly, around 10 stirs. Top with a little fresh ice. Cut a piece of orange peel and squeeze over the cocktail before dropping it into the drink.
GRAN RESERVA Maestro Collins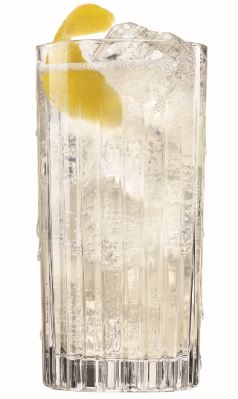 2 parts BACARDÍ Gran Reserva Maestro de Ron
1 part freshly squeezed lemon juice
2 tsp fine white sugar (caster sugar)
To fill: Soda or sparkling water
Pour the BACARDÍ Gran Reserva Maestro de Ron, lemon juice, and caster sugar into a cocktail shaker with cubes of ice and then give it a good, hard shake. Fine strain the mixture into a serving glass and top it up with soda. Finish by garnishing it with a lemon peel.
East India Negroni

2 parts Banks 5-Island rum
1 part Campari
1 part Lustau East India sherry
Orange peel for garnish
Add all the ingredients but the garnish to a mixing glass, then add ice. Stir and strain into a rocks glass with one large ice cube. Garnish with the orange peel.
Will you be enjoying one of these cocktails on National Rum Day? We certainly will be. Enjoy the rum cocktails today and all month month long. Cheers to you all and Happy National Rum Day.