There was a time when people gave delicious jams and jellies as gifts. Whether it be to welcome new neighbors, celebrate a new home, hostess gift, or celebrate the new year. We love the idea of giving delicious fruit spreads as gifts and the Coo Moo Jams and Jellies we're highlighting today make an excellent gift. The Coo Moo Jams and Jellies are filled with delicious splendor that you're definitely want to share. Or, if you're still baking bread during the pandemic, you'll want these in your pantry. Nothing compliments warm, freshly baked bread like delicious jams.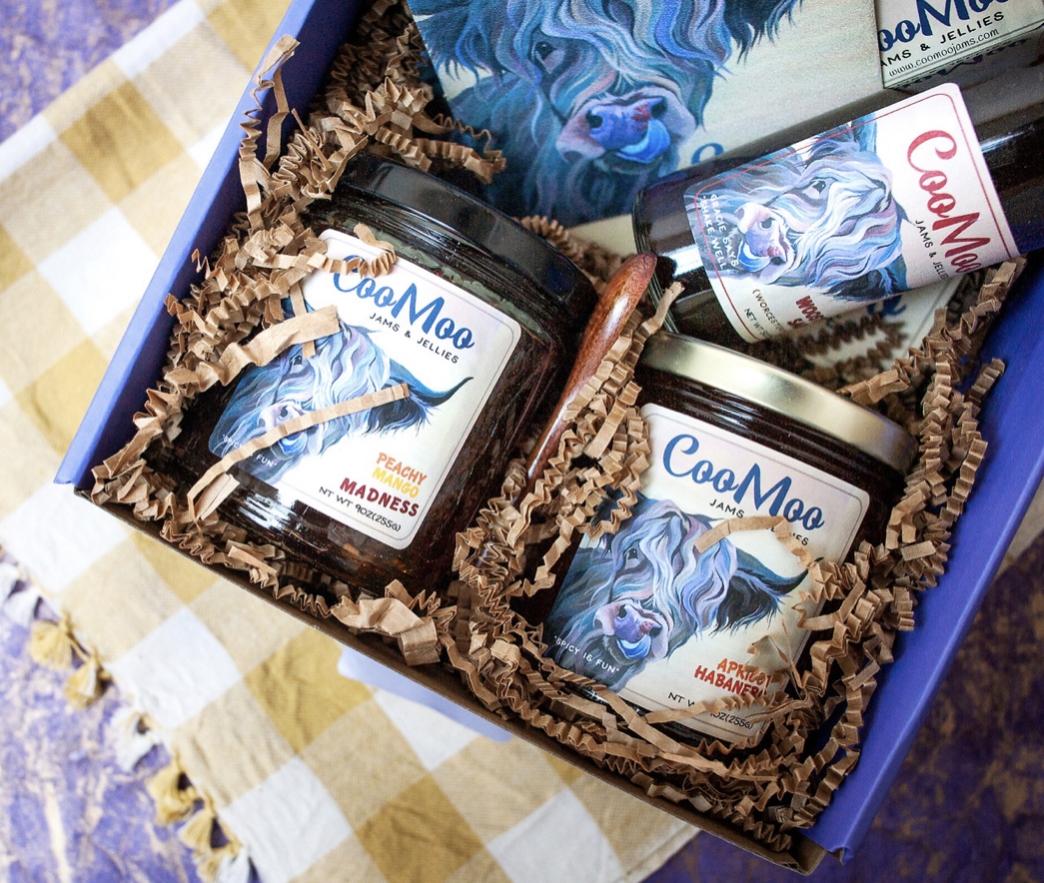 Inspired by Scotland and the Highland Coo cows, Julie Deck, Founder of Coo Moo Jams, has been providing the public with her wonderful jams made with local fruit from local farms in Brentwood, California, for the past seven years. Not only are these jams and jellies delicious to eat right out of the jar (we the fact that they offer a wooden spoon to enjoy) but they are superb in a variety of recipes. Trust us, you won't be disappointed. The Coo Moo jams and jellies will add that extra flavor boost to something as simple as bacon or Watermelon Feta Salad. You will love the jams and jellies. Let's get to know Coo Moo's offerings below: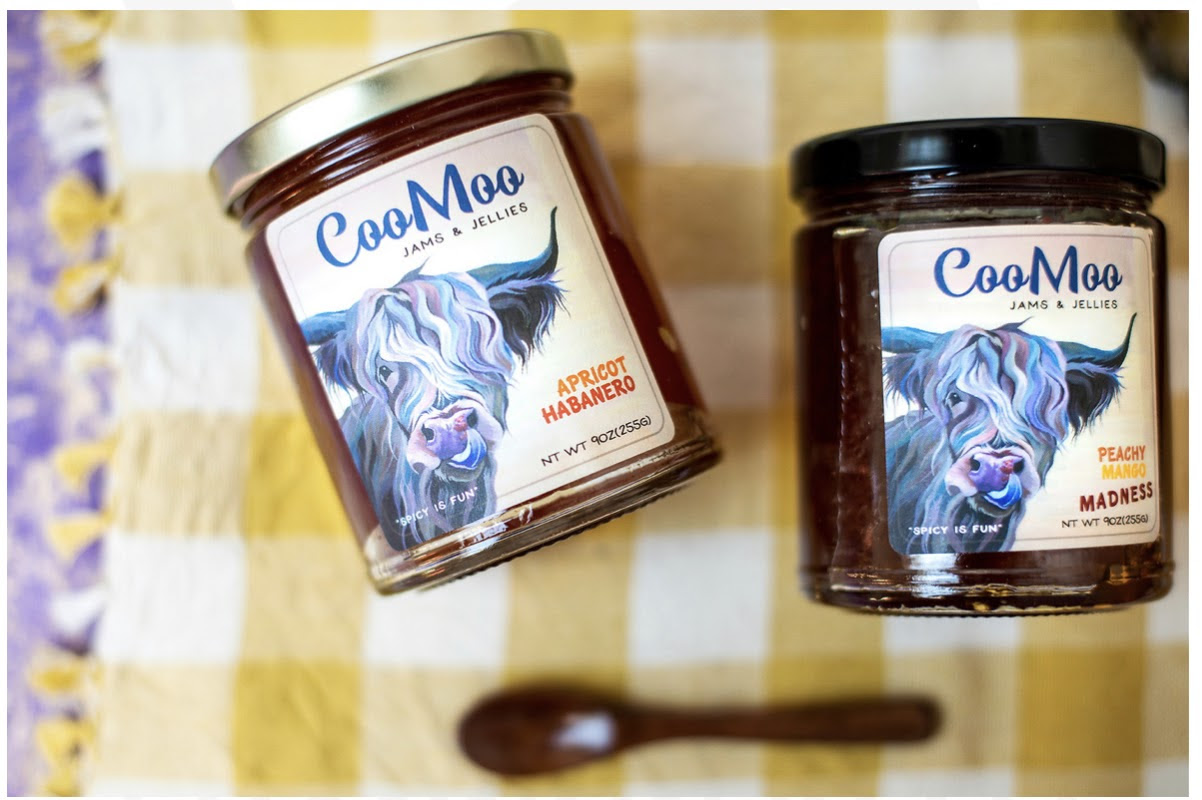 Their flagship jam. With a special sweetness and a spicy zing, this jam will have them coming back for more! Pairs perfectly with cream cheese as an appetizer, is tasty on your favorite loaf of bread, and is a delight turning bacon into habanero candied bacon. It fits right into all your favorite recipes.
If you love Berties and Margaritas you will love this Jam! Made with Raspberry, Blackberry, Blueberry, or Strawberry along with the wonderful tartness of lime juice and tequila and a lovely finish of Orange Oil. Oh yeah! Let's not forget Hatch Chili Peppers, Chipotle, and Jalapeño Peppers!
Peachy Mango Madness is a combination of wonderful sweet Peaches and the smooth succulent sweetness of the tropical Mango.
Have you tried the Coo Moo jams and jellies? Could these make your 2022 a little sweeter? We highly recommend you add these to your grocery list; they're sure to become a pantry staple.