Did you know that grapes are not the only fruit that can be fermented to make a delicious wine! You may remember we introduced you to Sauvage's Comsi Comsa Sparkling Apple Crisp Wine, and Comsi Comsa Oak Aged Apple Wine. We're more than happy to present to you the latest launch in Sauvage's sparkling wine range, Comsi Comsa Apple Dry. A dry version of their delicious sparkling apple wines.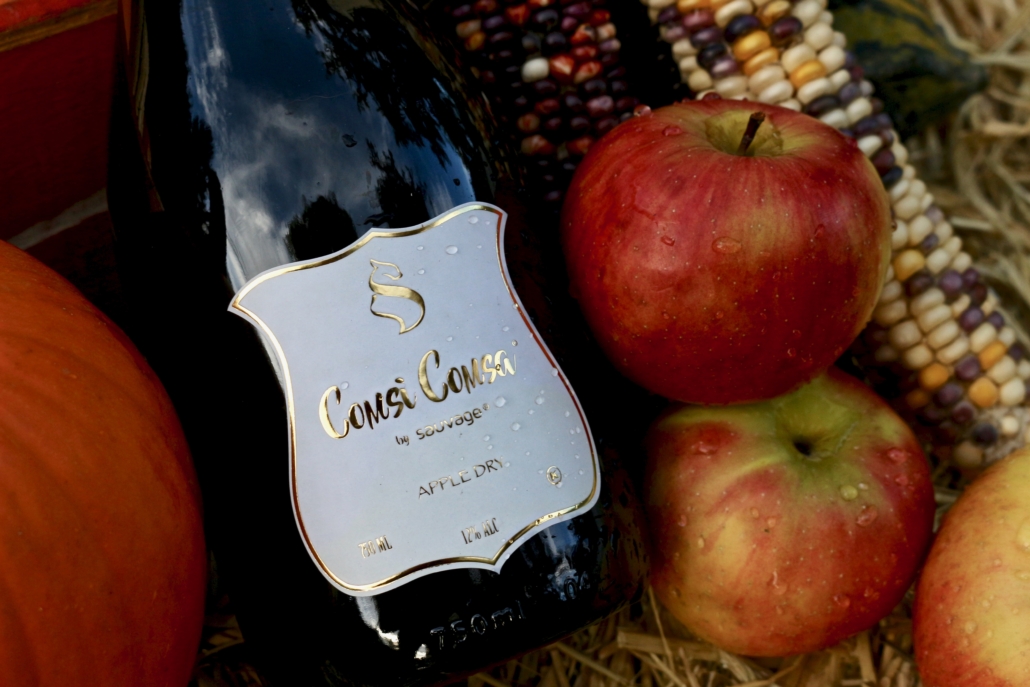 Comsi Comsa Apple Dry is a medium-bodied, dry apple wine with a pale gold color. It boasts a crisp, refreshing, clean, and elegant taste that you will absolutely enjoy. The beauty of Comsi Comsa Apple Dry is that you can drink it any time of year. Don't let the fact that it is made of apples make you think it's only to be enjoyed during the fall season, Apple Dry is wonderful year' round. Like it's predecessors, Comsi Comsa Apple Dry is made in the classic champagne style from all natural ingredients. It is produced with a variety of apples sourced from local New York State farms, boasts persistent bubbles, has little to no residual sugar, and a 12% ALC/VOL.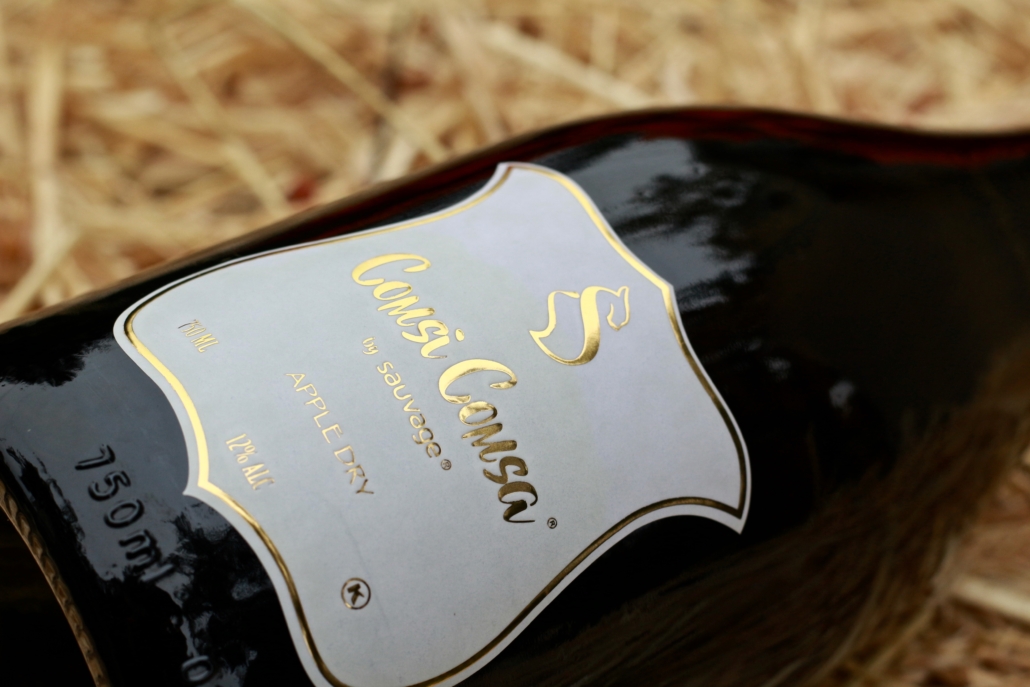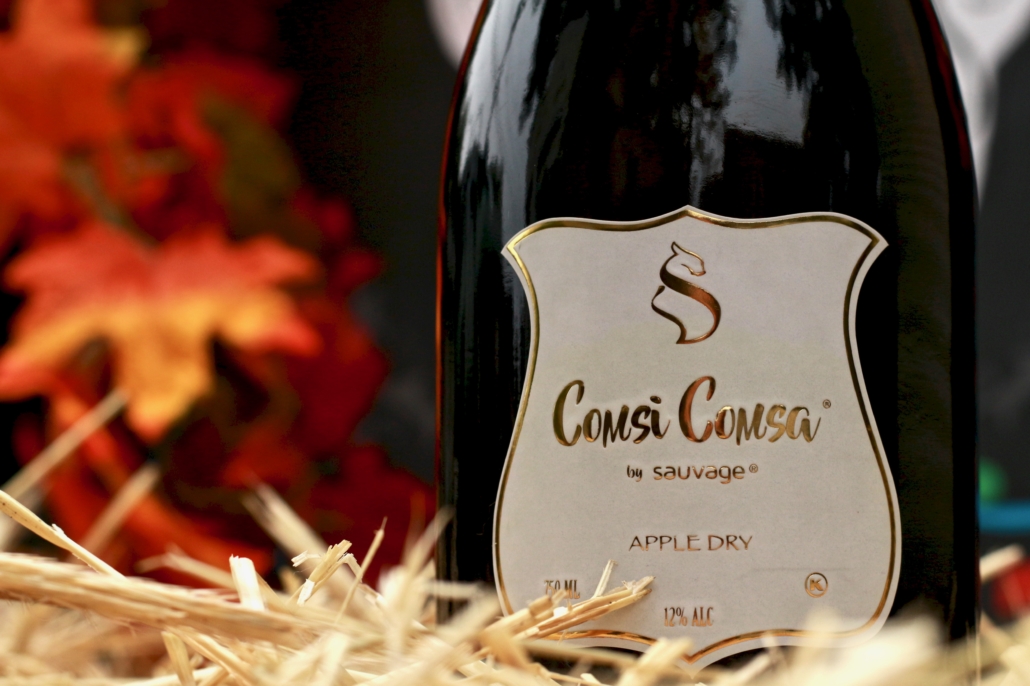 Comsi Comsa Apple Dry is very much like a brut champagne. It is a sparkling wine that is dry to the taste; like its name, is "like a bubbly and like a cider."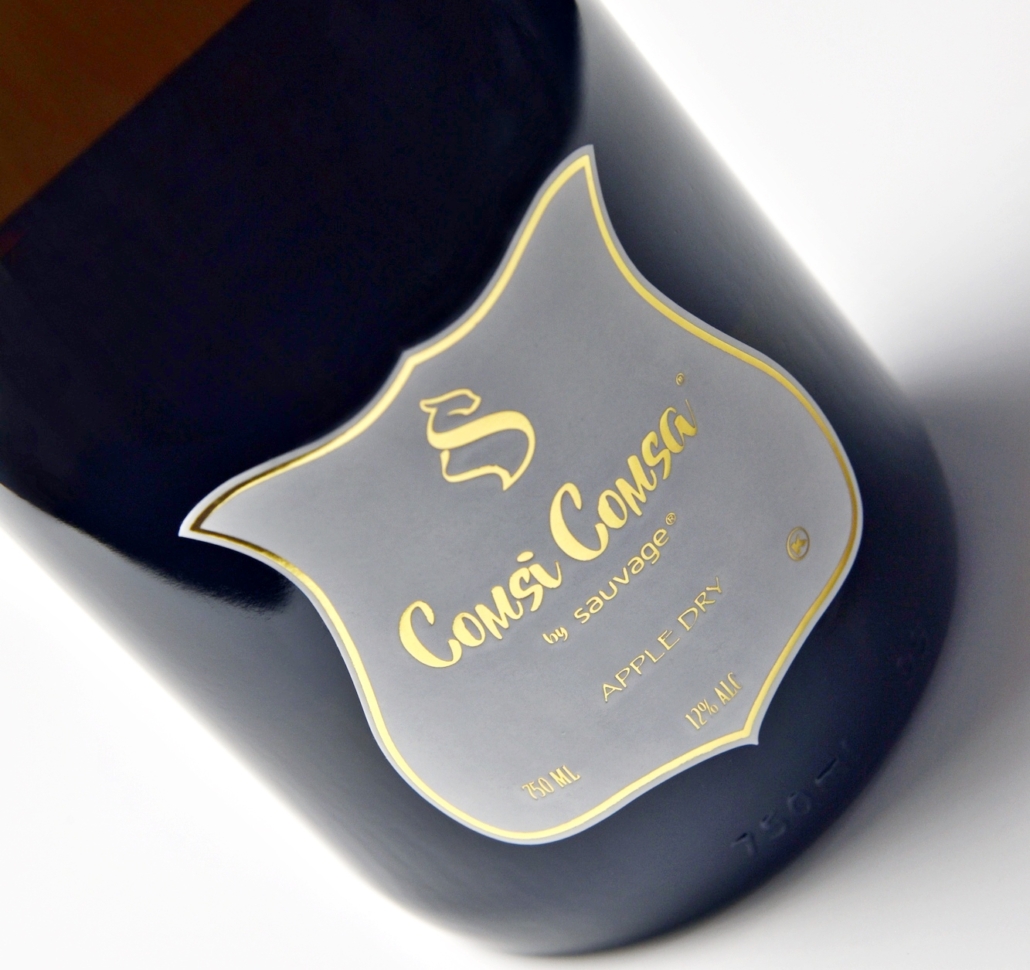 The best way to enjoy Comsi Comsa Apple Dry is served chilled. It is perfect as an apéritif and is a compliment to virtually any meal, thanks to its balanced acidity. Like Comsi Comsa Apple Crisp, Comsi Comsa Apple Dry is all natural, gluten-free, and kosher. This dry varietal is available now in 750ml bottles across the five New York City boroughs.  You can find the Comsi Comsa range of sparkling wines at 55th Wine & Spirits, 67 Wine & Spirits, W & J WInes, Cabrini Wine & Spirits, and many more locations.