During the summer we introduced you to Bokksu, the ultimate foodie's guide to Japanese snacks and a great gift idea for snack food lovers. Well, we're back to remind you why it makes such a great gift during the holiday season; and to highlight meeting Bokksu Founder Danny Taing, the Ambassador of Japanese Snacks.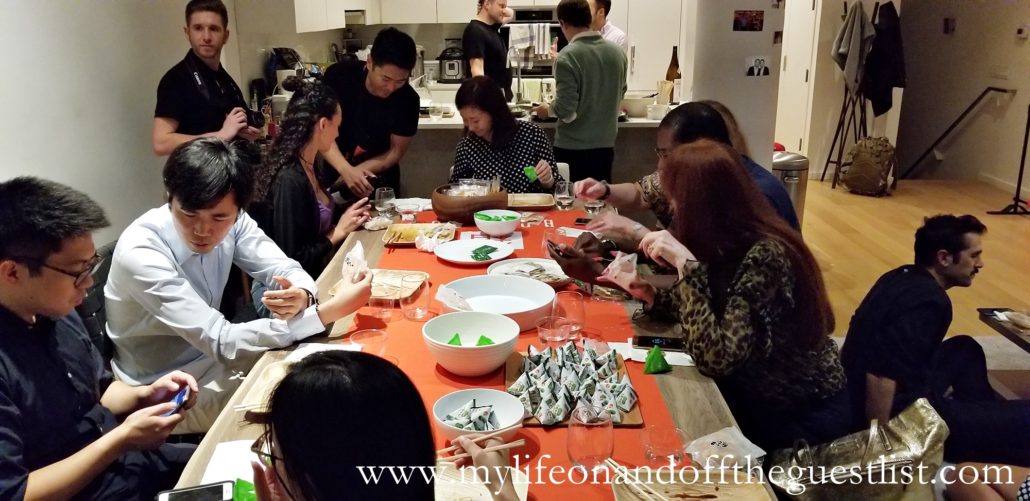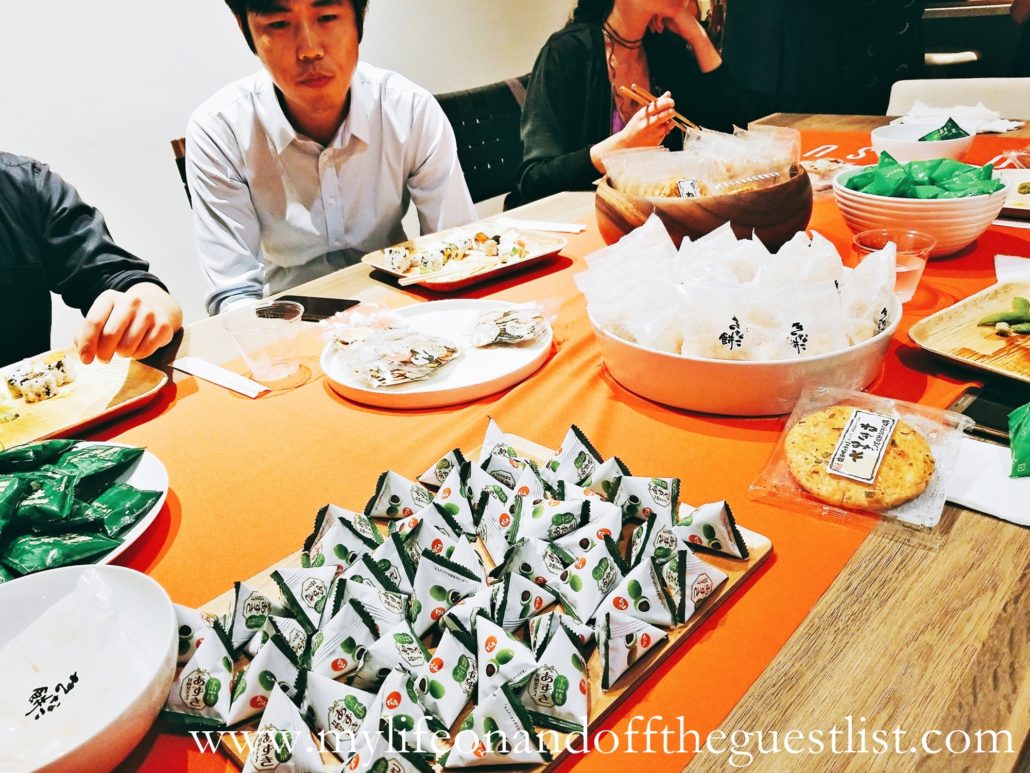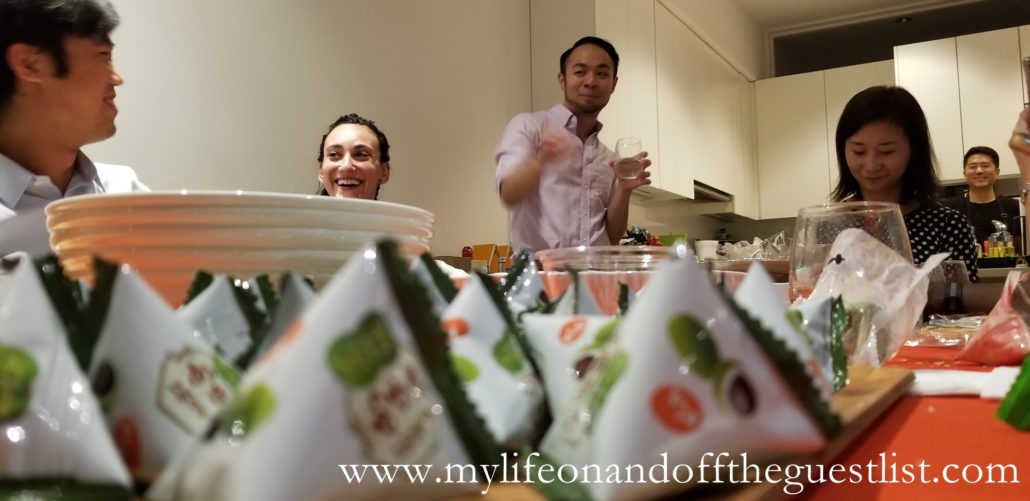 We enjoyed an evening of sushi, sake, and of course Bokksu snacks. We had the delicious opportunity to try some of Bokksu's exclusive snacks, all of which are not available outside of Japan. It was wonderful to speak with fellow Bokksu fans, some of whom hold unboxing get-togethers, enjoy the variety of wonderful snacks; and meet the man behind the exclusive subscription snack box.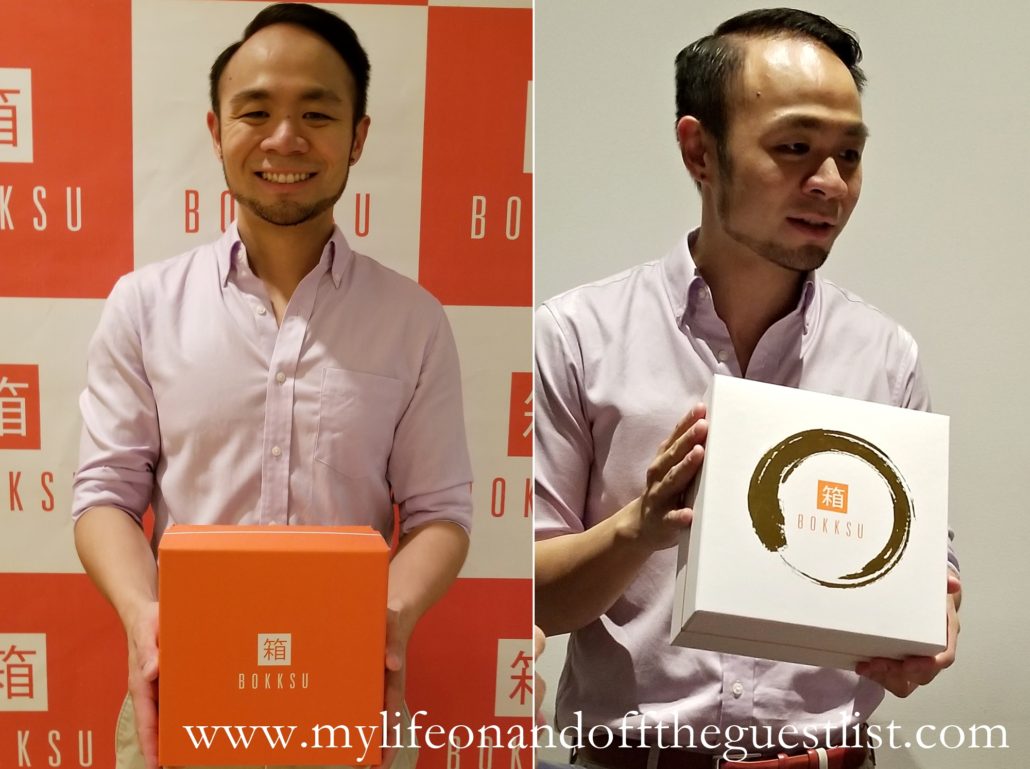 Some of the Japanese snacks we enjoyed include Green Tea Cream Sandwich, an assortment of Foliage Rice Crackers, Edamame Rice Crackers, Matcha Chocolate Covered Azuki Beans, Kinako Mochi, and Olive oil Salt Senbei.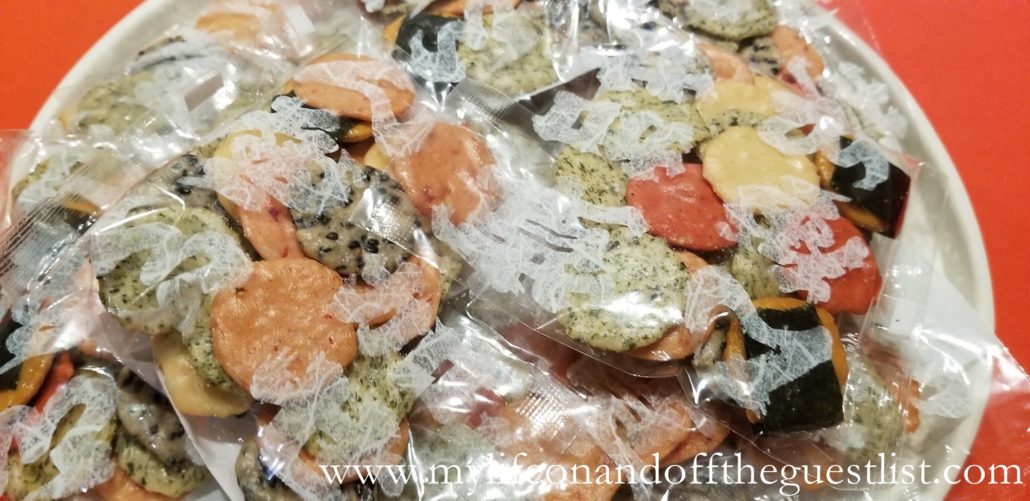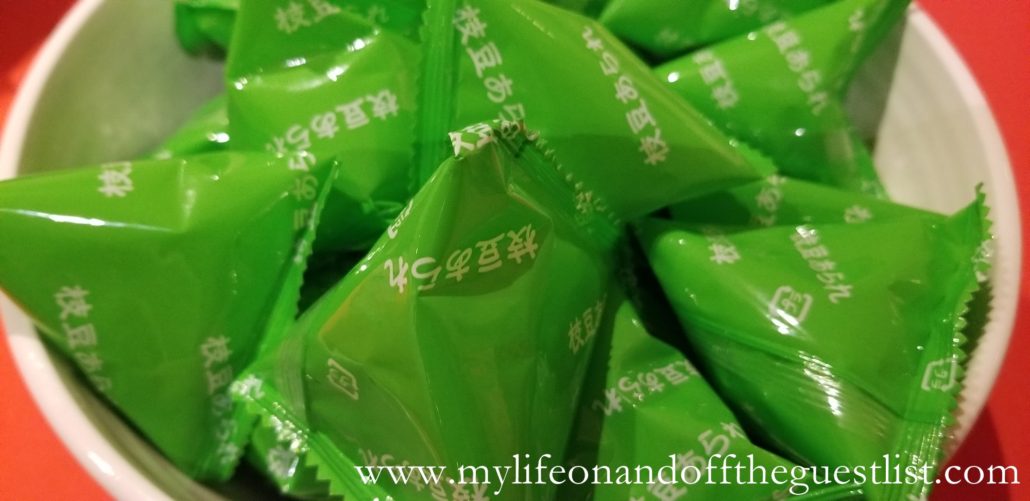 Along with the above-pictured snacks, we also enjoyed exclusive snack reveals from their November and December holiday boxes. These artisan snacks included the White Chocolate Strawberry, the world's first chocolate-infused strawberry. It is a delectable organic strawberry which has been carefully preserved with and infused with White Chocolate for a delicately tart and sweet confection, unlike anything you have tasted; handmade Apple Hard Candy, and Sweet Potato Langue De Chat.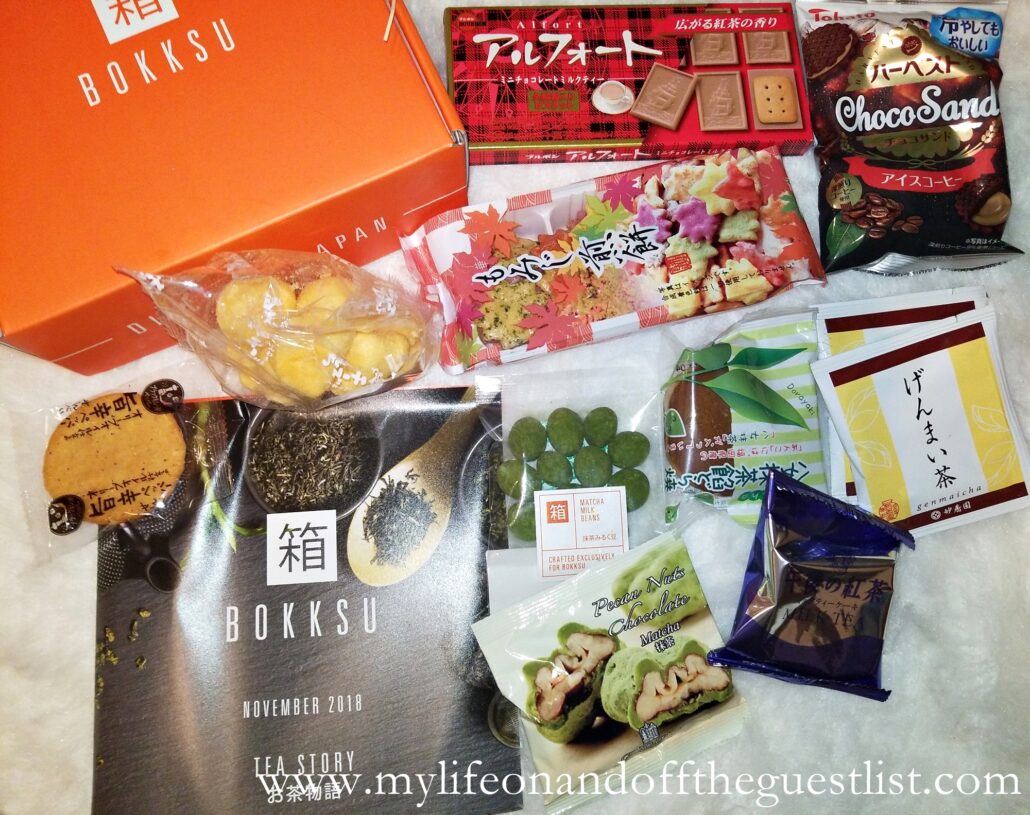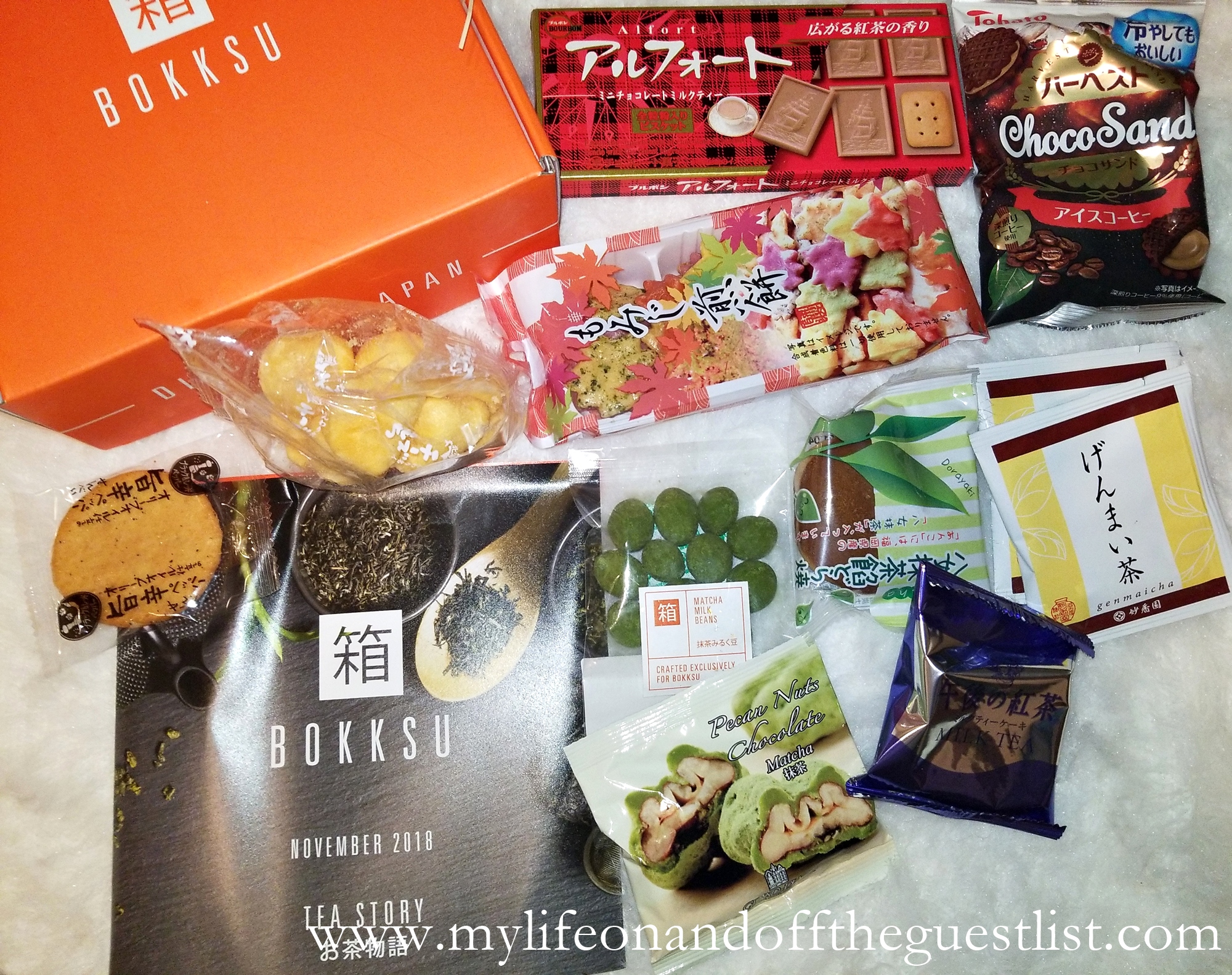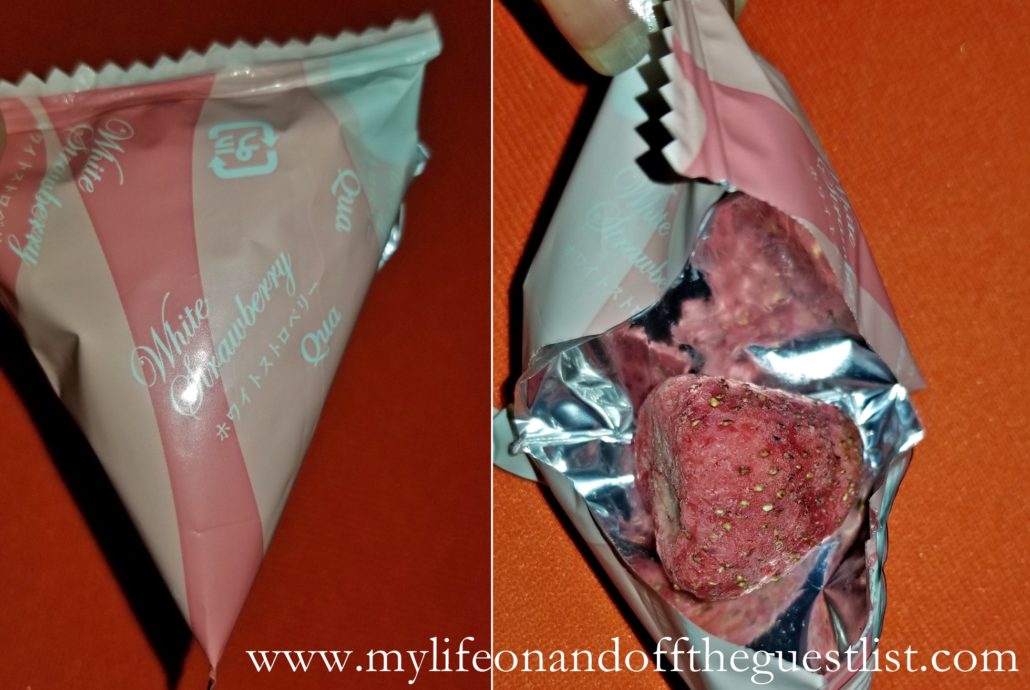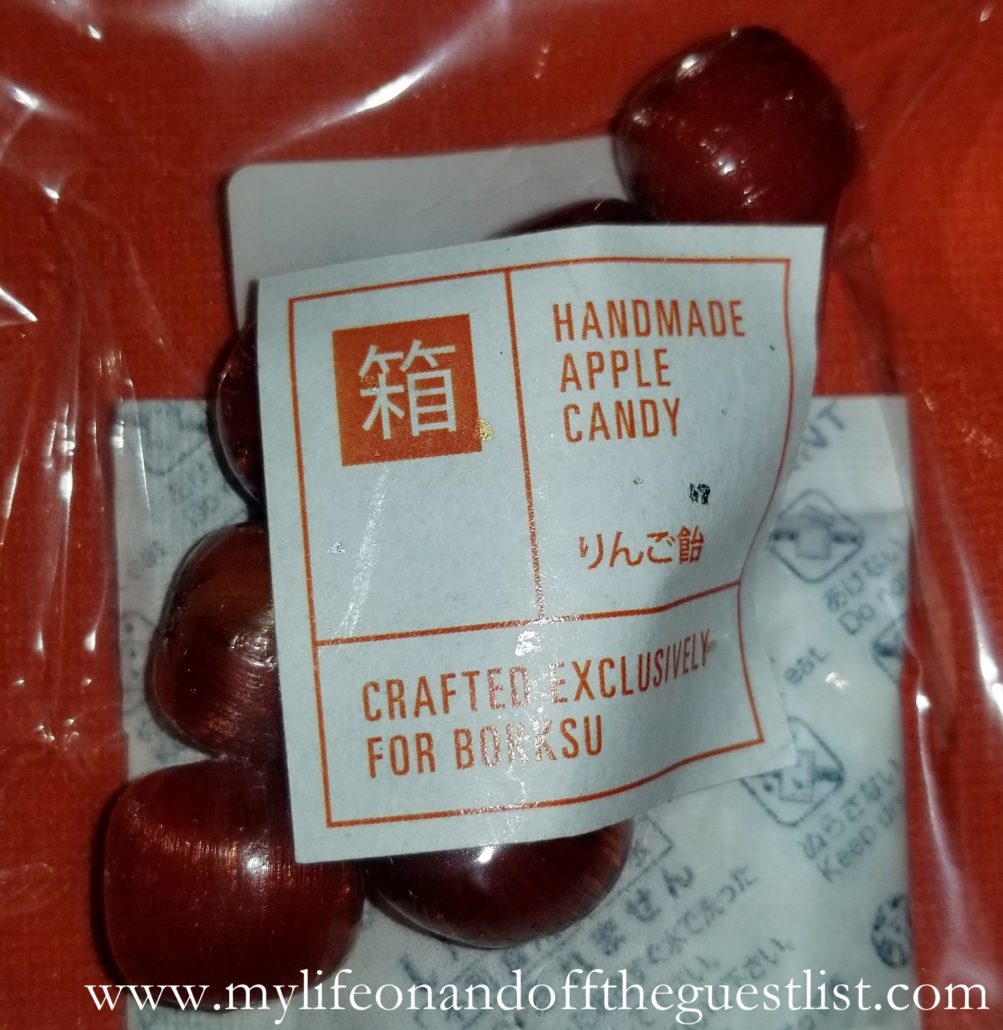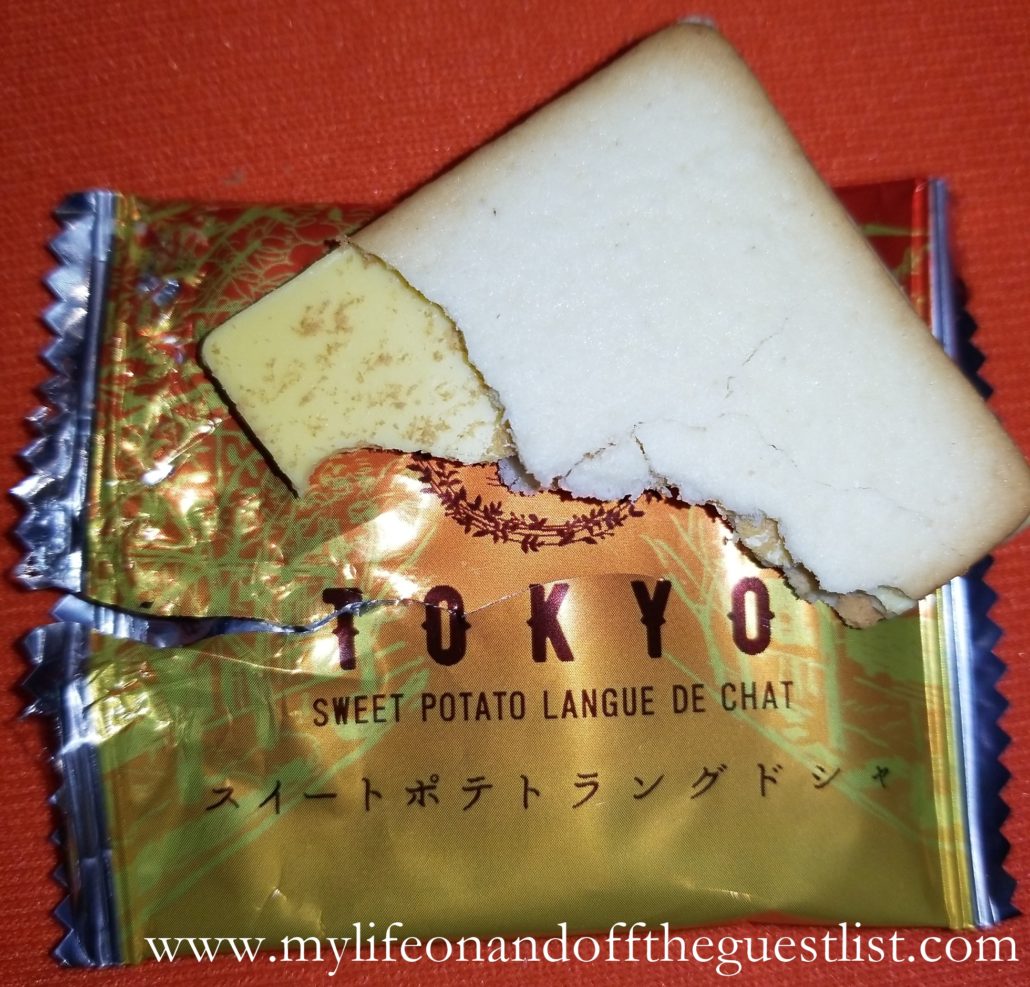 Last but certainly not least was the Holiday Bokksu "Snow Festival" snack box, a Limited Edition Bokksu x Bento&Co. box featuring Hokkaido delicacies. The Holiday Bokksu is the first to feature a pristine white and gold box, with limited edition gourmet Bento boxes available. Hokkaido, due to its unique climate and agricultural focus, is renowned for its wide variety of gourmet cuisines and artisanal delicacies.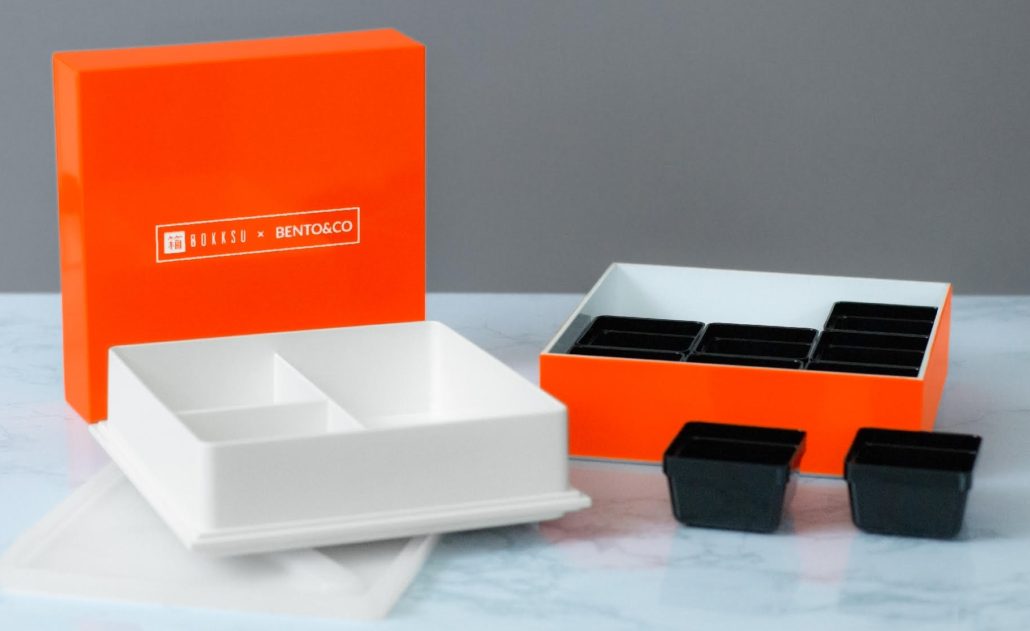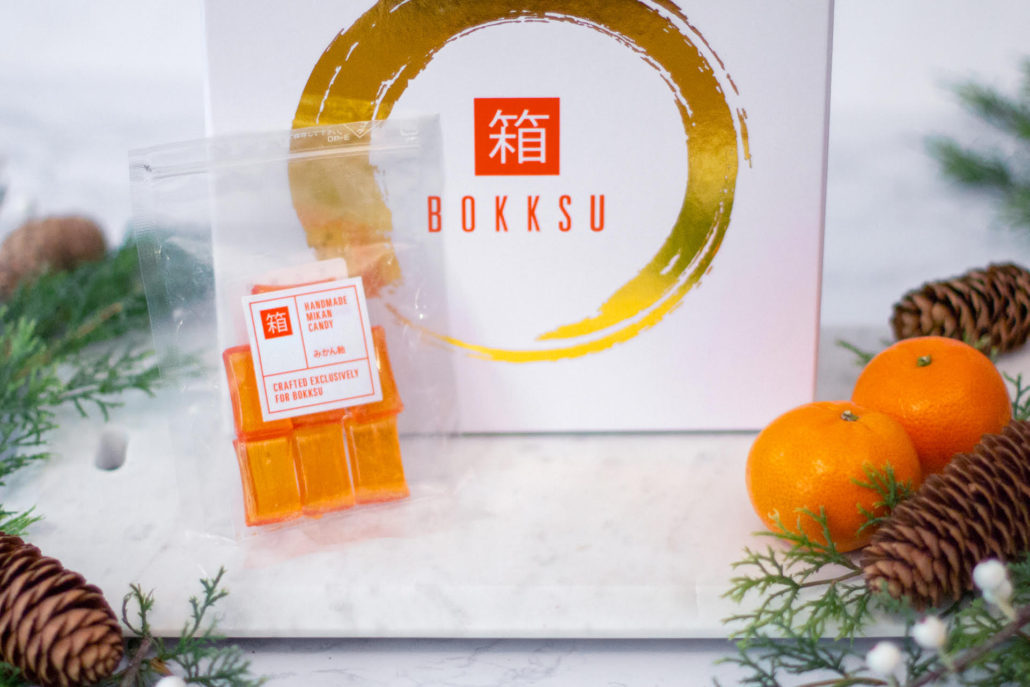 The December Bokksu features innovative new snacks including the Mimosa of Snow White Chocolate and Cheddar Cheese bars, alongside all-star favorite Bokksu classics such as the White Strawberry (pictured above). Delicate melt in your mouth savory snacks includes the Milk Mochi and the Potato Butter Rice Crackers. The Holiday Bokksu also includes their brand new private label Mikon Orange Candy and a warming Hojicha Green Tea Latte pairing from gourmet maker Hoshino. You can purchase the holiday Bokksu as a subscription or by itself.
The Limited Edition Bokksu x Bento&Co. with a collectible Bento box – $79.00
The Classic Bokksu – $39.00 (less with subscription)
Tasting Bokksu – $25.00 (less with subscription)
What do you think of these delicious snack offerings from the Ambassador of Japanese Snacks? Will Bokksu be added to your holiday gift list for the foodies in your life?