It occurred to me the other day that I'm the only one in my immediate clique that lives in New York City. The others in my caravan live across the pond in Jersey. While the city unites us for various events and revelries, quite often there has to be a good reason to stay late in the city, venture out into the depths of lower Manhattan or justify a late night uber home. Now while the very natures of our friendships are enough, let's face that with the annoying hustle and frustrating bustle of our day-to-day, some days you have to relinquish your good intended presence to just being there in spirit. Outside of just hanging out, some people may be cajoled to find further justification in dancing the night away, seeing a sold-out show or catching a must-see movie. However, my friends all have seasoned palettes and nothing gets us together more than good eats, great energy and anchoring the deal with top-shelf cocktails.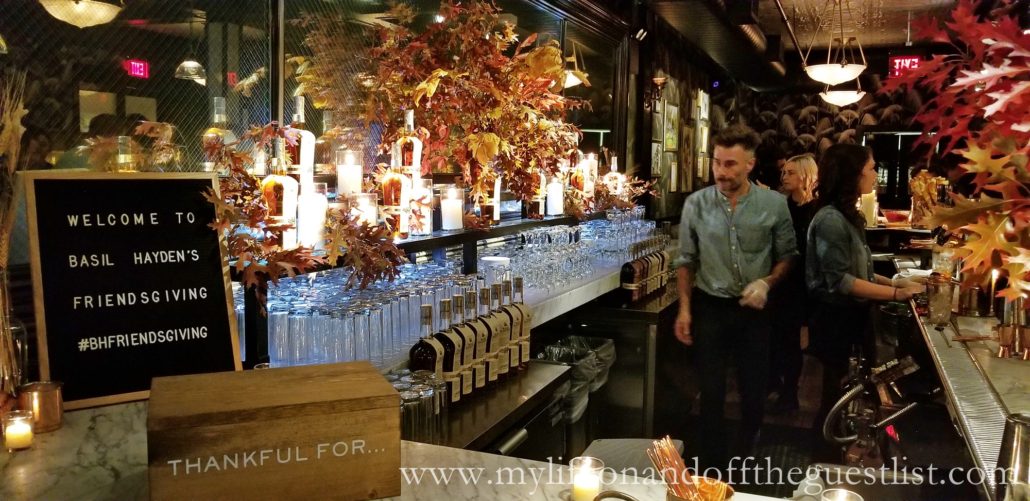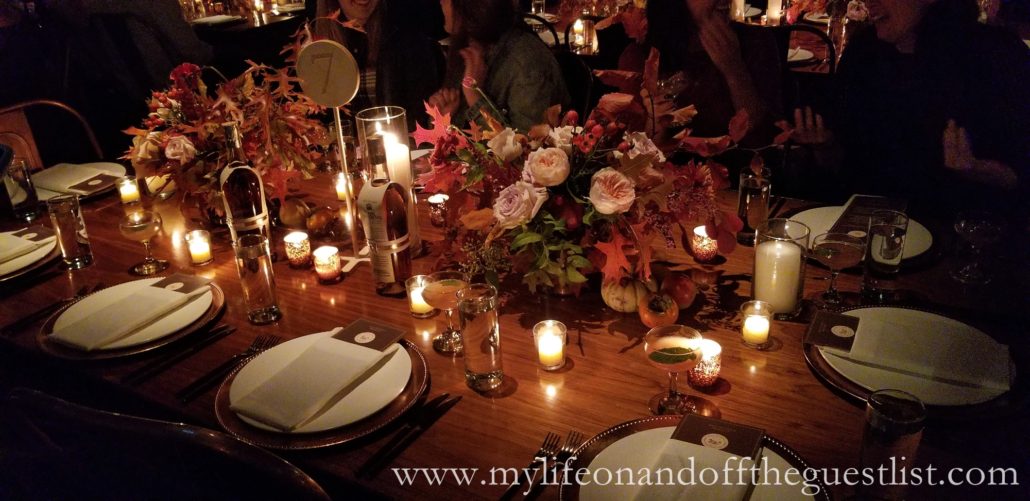 So when I got the invitation to spend the birthday of one of my dearest friends with one of my favorite whiskey brands, the pot was sweetened and the seal of approval was stamped. The satisfying Basil Hayden's, that beloved and delectably slick bourbon kicked off the season on November 1st with a pretty amazing Friendsgiving in Gowanus, Brooklyn. Held at the posh event space 501 Union, upon entering I knew why the trip to BK for this Bronx guy was worth it. The bar was serving up unique cocktails curated for the event that showcased just how wonderful Basil Hayden's is. Their Straight Kentucky Bourbon Whiskey is very smooth, has just the right amount of sweetness and packs enough weight to flavorfully hold its own when paired with other cocktail ingredients and spirits. However, don't just take my word for it. Here are the cocktails that were on tap for that memorable evening: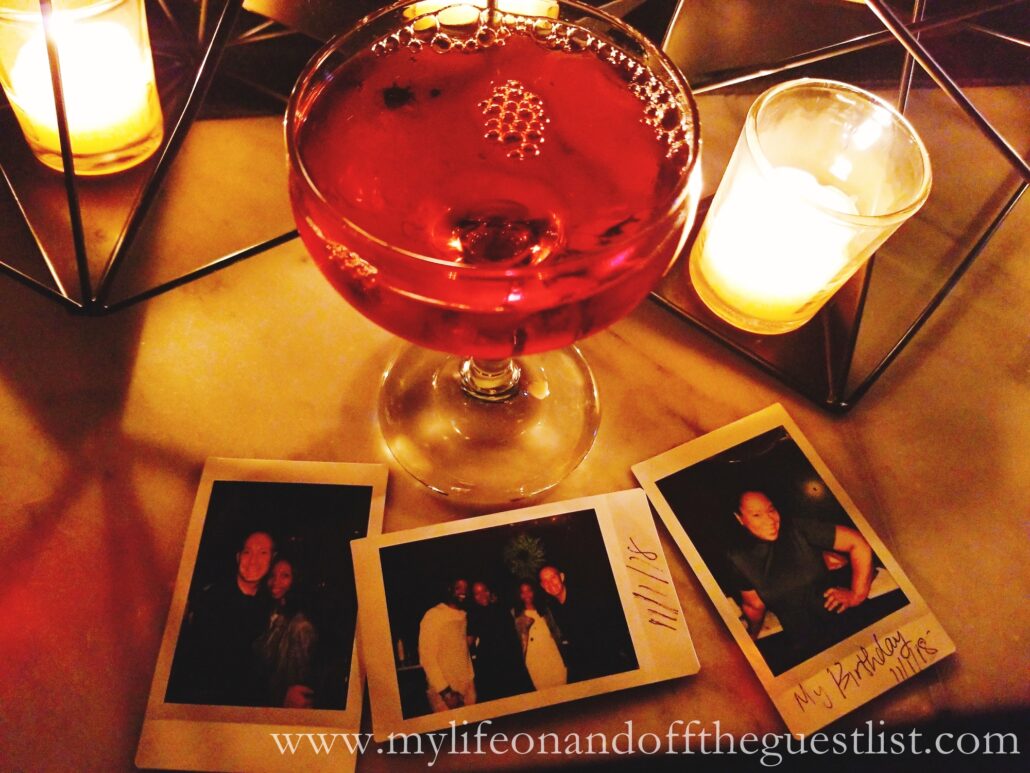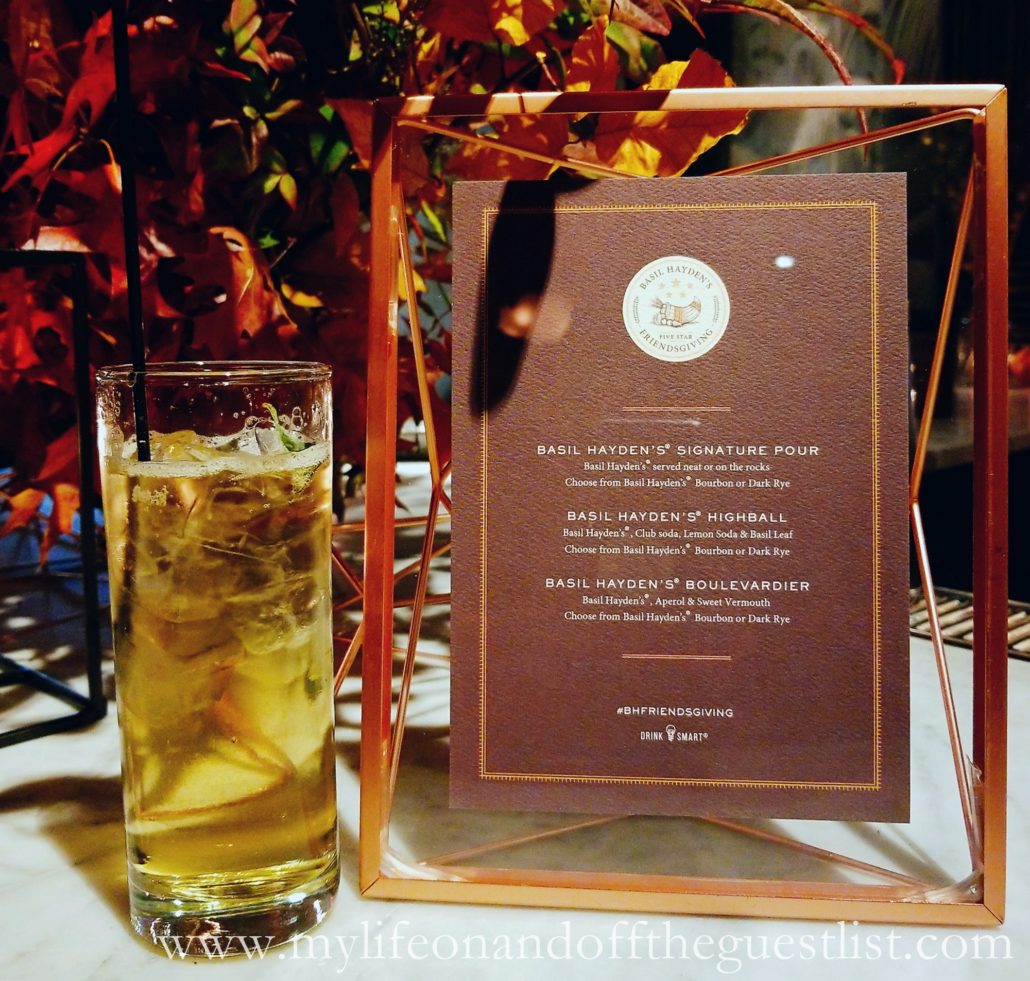 First up was the Basil Hayden's Boulevardier. I tried it with their bourbon and combined with the bitter Aperol and the herbal sweet vermouth it made for such a balanced drink. The mild espresso-like bitterness of the licorice-like Aperol played up to the bourbon so nicely. Next up was the Basil Hayden's Highball, which I also requested with their bourbon. The lightness from the club soda and the citrusy sweet kick from the lemon soda created a light and refreshing almost summery cocktail with a herbal grown edge from the presence of the basil.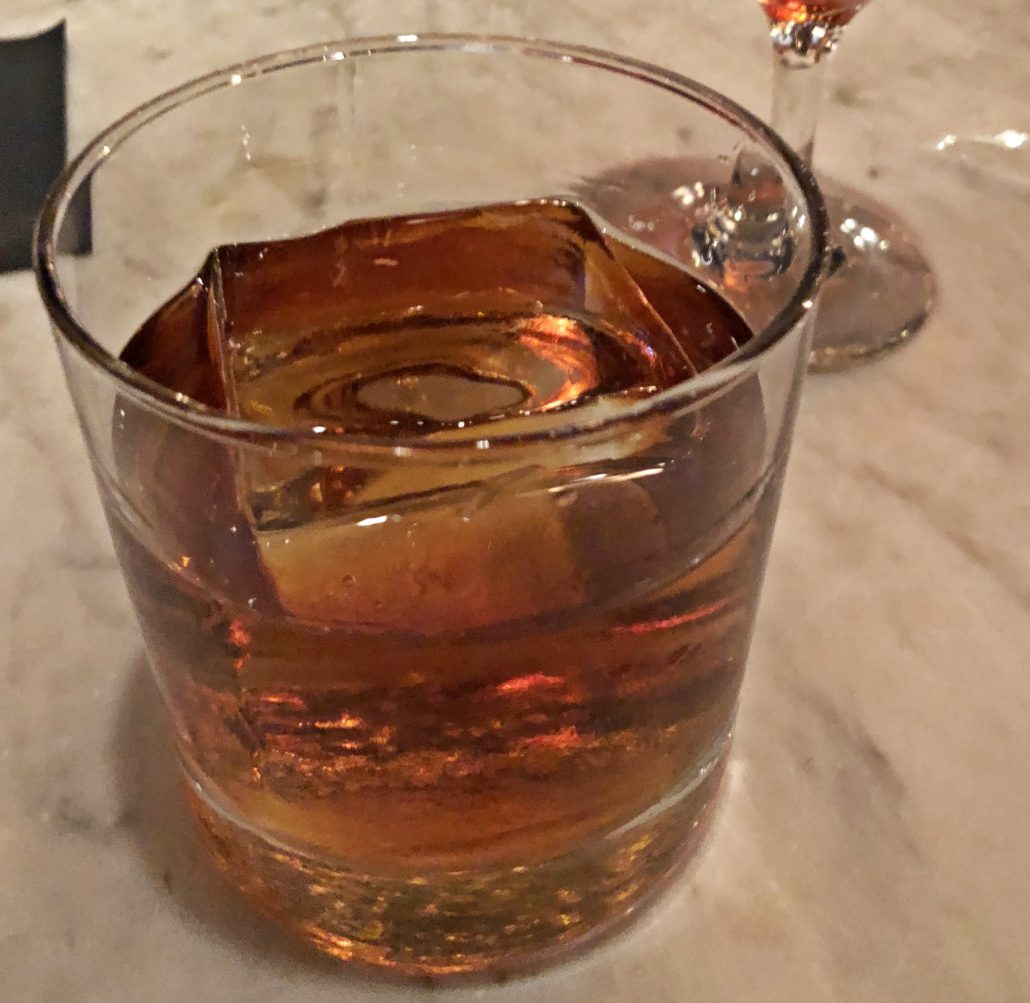 After two bourbon-centered cocktails, I needed to try one of their latest offerings, Basil Hayden's Dark Rye. Perfect on the rocks, the dark rye has less sweetness naturally and more of a distinguished oaky spicy weight, but no less smooth and delicious. This was a perfect wind-down of a sipper before dinner.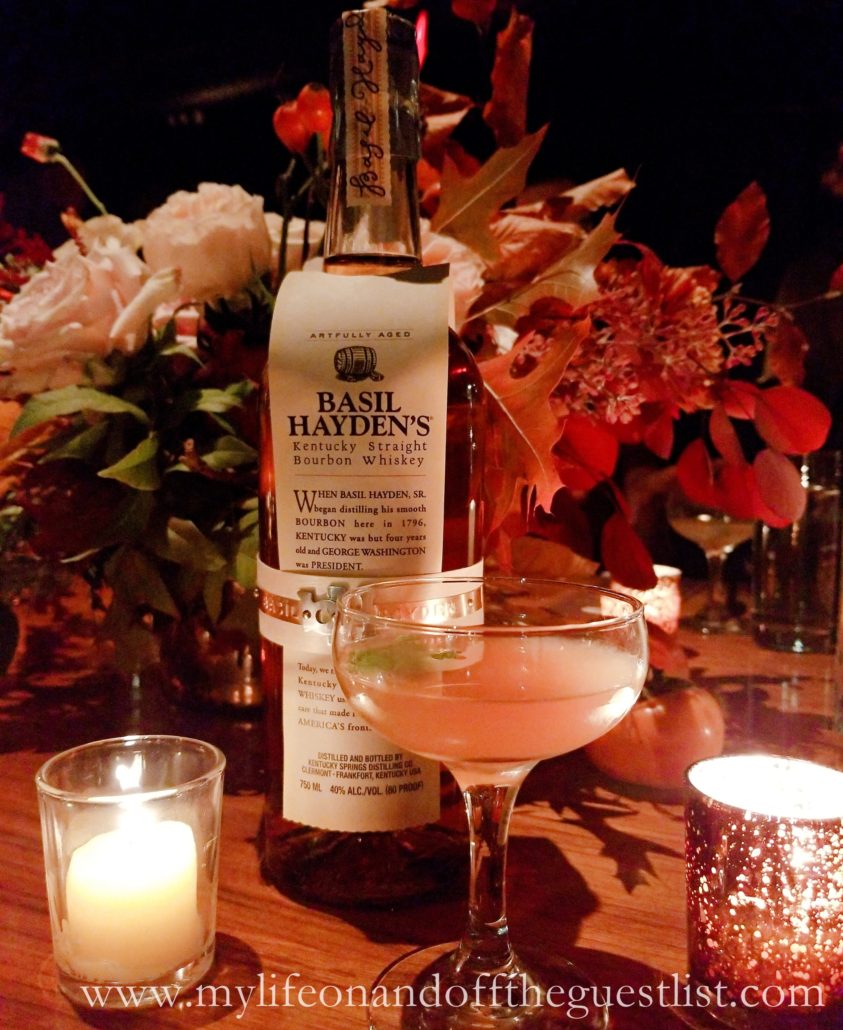 Dinner featured two new cocktails for each course. The Ward Eight wonderfully combined their bourbon, the citrus power of grenadine, lemon and orange together with the refreshing cooling pop of mint for a clean sipper that evoked a great spiked Summer lemonade. Finishing up was the Havoc In Nelson County, a surprisingly island-fresh cocktail that took the wonderful rarely seen flavor of banana and mixed it with orange bitters for a flavorful, diverse drink that hits several areas of the palette pleasantly with soothingly familiar notes. Speaking of dinner, our culinary journey, heralded by Chef Paul Donnelly, boasted offerings similar to the Basil Hayden's Friendsgiving at Peachy's: an appetizer of Strange Flavor Burrata; a first course of Steamed Baby Branzino and Northern Chinese Style Roasted Golden Beets; a second course of Crispy Lamb Ribs and Salad of Watercress with assorted vegetables; and Chocolate Mousse for dessert. Feast your eyes on these delights below:
APPETIZER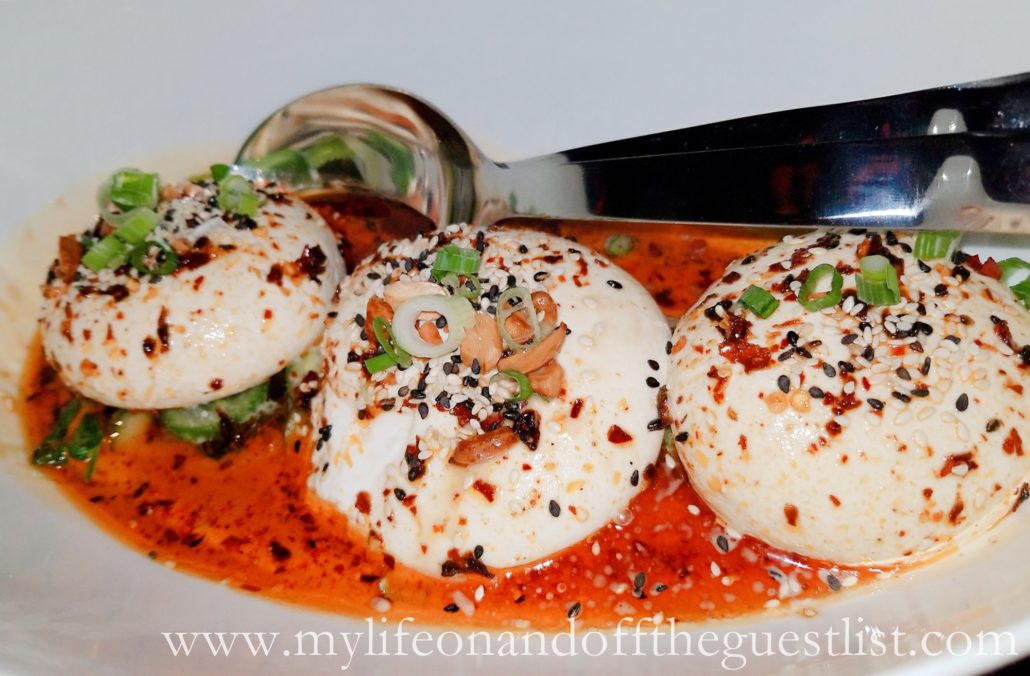 FIRST COURSE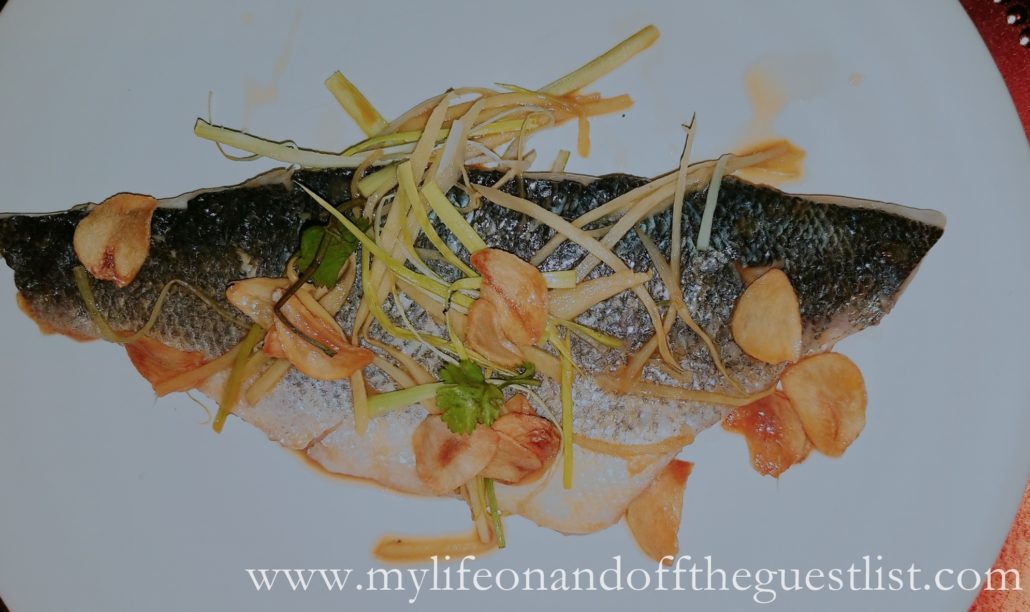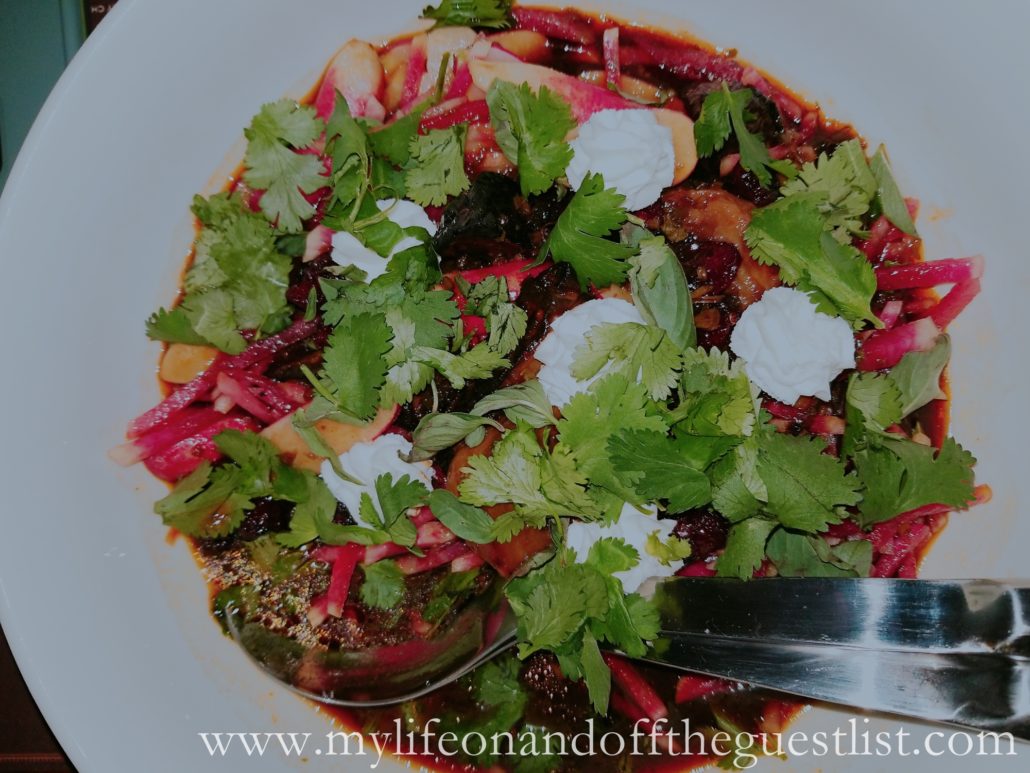 SECOND COURSE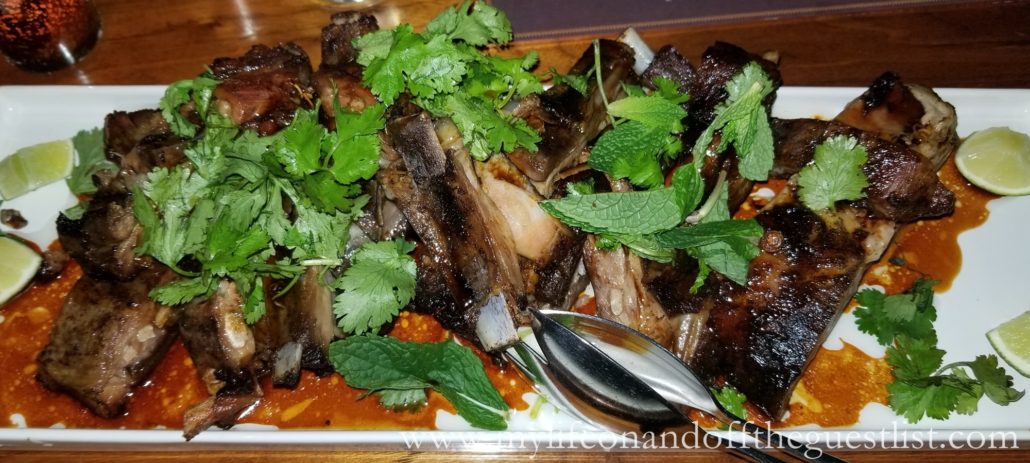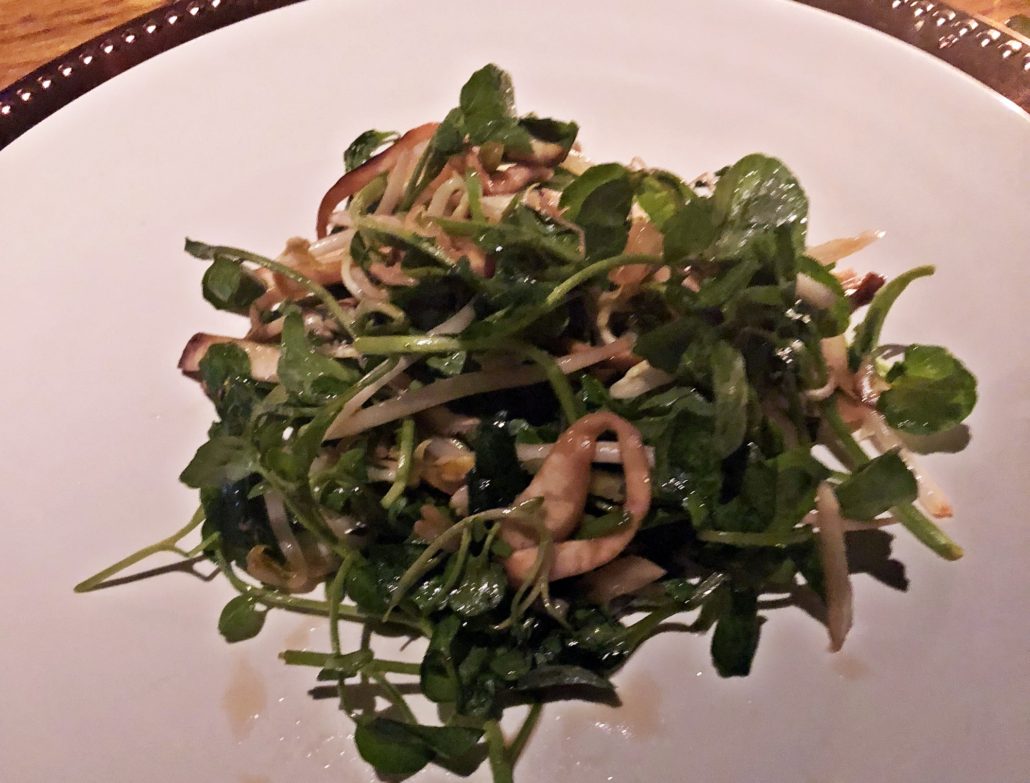 DESSERT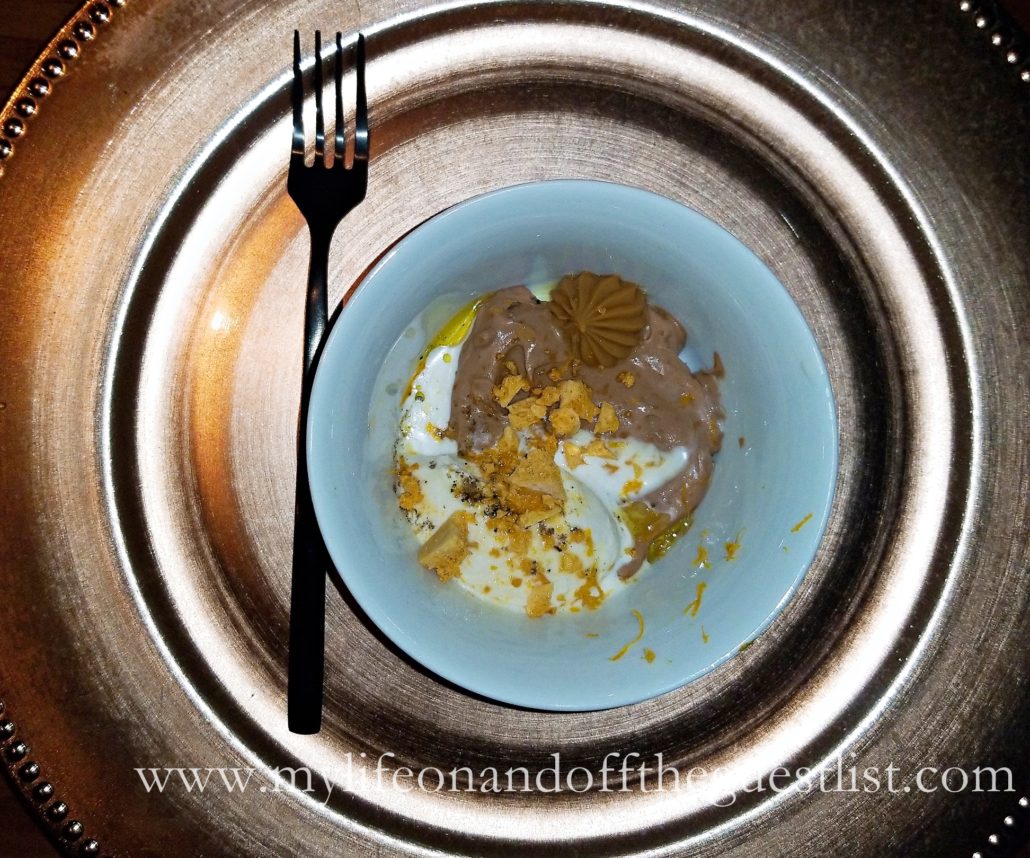 What the evening with Basil Hayden's recreated was the makings of classic friendship lore. The drinks were flowing, the food was stellar and the energy was upbeat and positive. How comforting to know that the sweet sip & the relaxing savor, the honest pleasantries & the communal savorings can all conspire together to recognize an evening of old and new friends.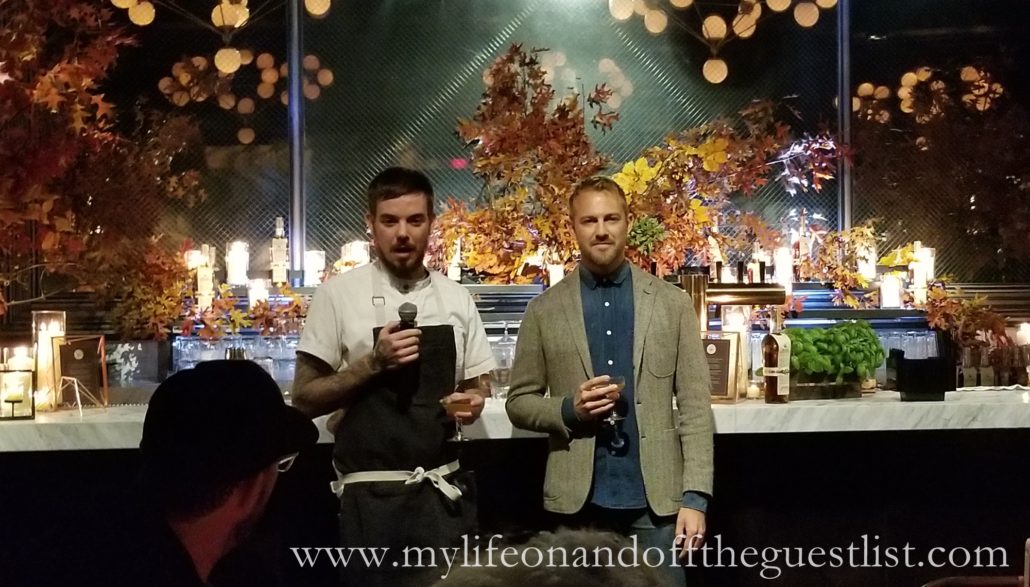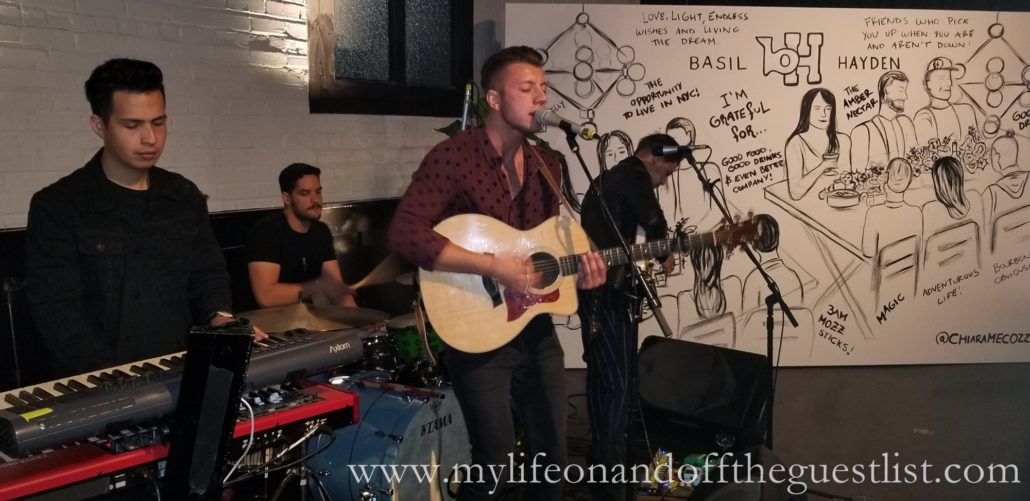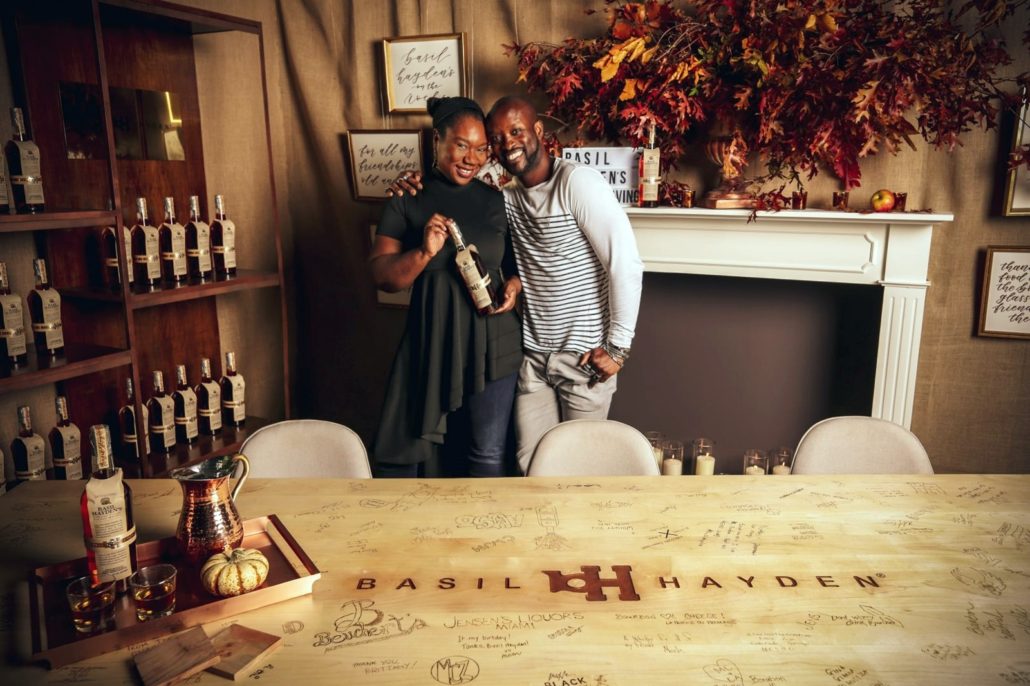 All in all, when Friendsgiving happens, good spirits in both physical and social forms, must ensue. Basil Hayden's Bourbon and Rye varieties are available now at your finer wine & spirit retailers.