Rosa Mexicano knows how to create a perfect celebration menu for each and every event in your life. Which is GREAT – because every month brings forth a new exciting reason to celebrate!  December is flush with holidays with meals suited for gatherings of friends and family, and Rosa is fully prepared for you to leave the meal planning up to them this year! You may recall the beauty of their Dia de los Muertos (Day of the Dead) menu we highlighted back in October. Those rich flavors! The aromas! The bright florals decorating every course of the meal! The deliciously spooky and flavor-packed punch! If you liked that menu, you will love that we were invited to a very first taste of their December Holiday Menu – at my very first and most-favorite Rosa Mexicano location – Lincoln Center!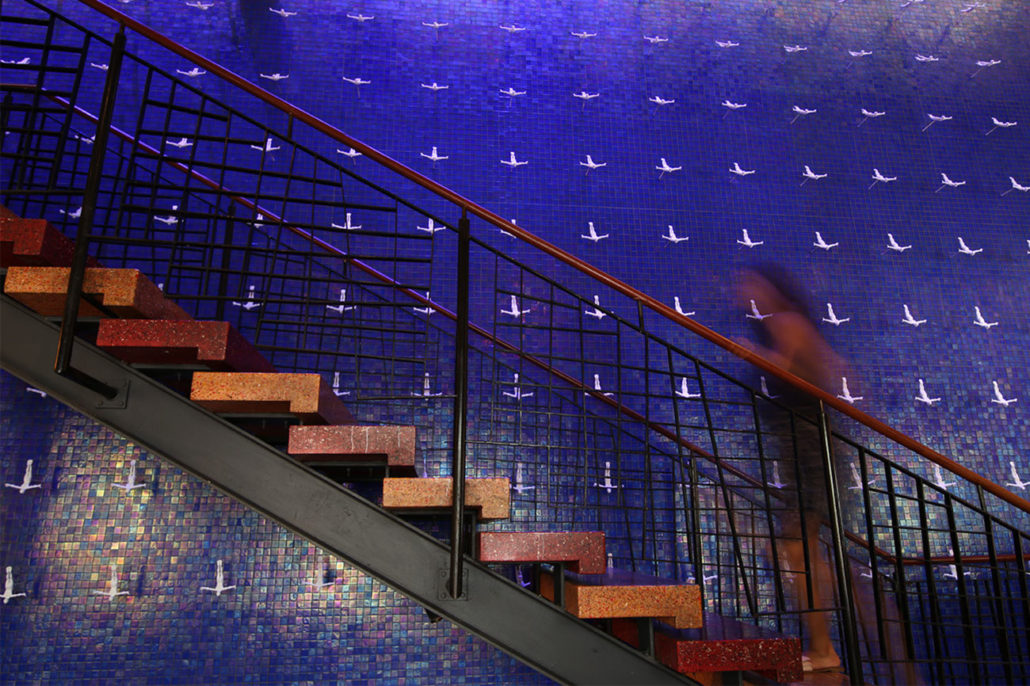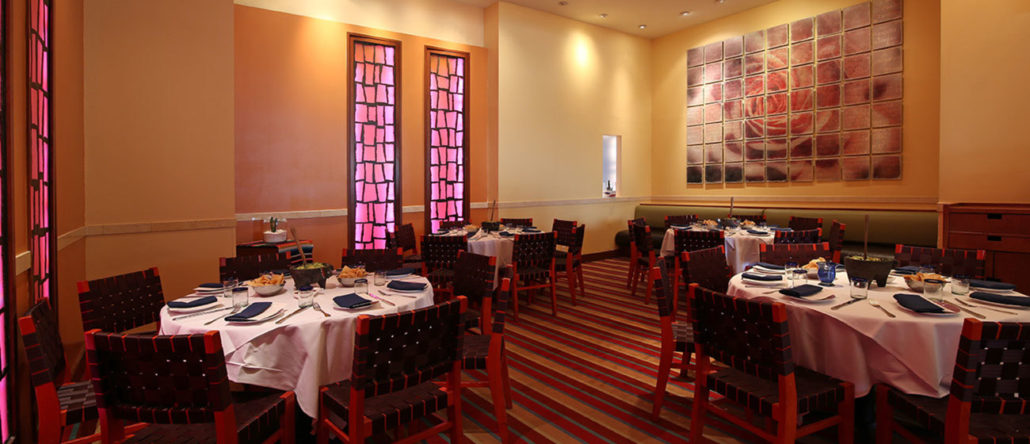 I love the Lincoln Center location so much because it was my very first Rosa Mexicano experience. It was here that I first fell in love with Rosa Mexicano. The restaurant is beautifully and classically designed with a modern, colorful twist. Large portrait windows on both floors let the bright light of the Lincoln Center area in. Framed by a beautiful staircase connecting two floors with ceramic divers leaping from 30-foot iridescent water wall. The ambiance is absolutely everything when it comes to holiday dining experiences. We had the pleasure of meeting Rosa Mexicano's Regional Executive Chef Joe Quintana whose holiday menu was a delight to enjoy.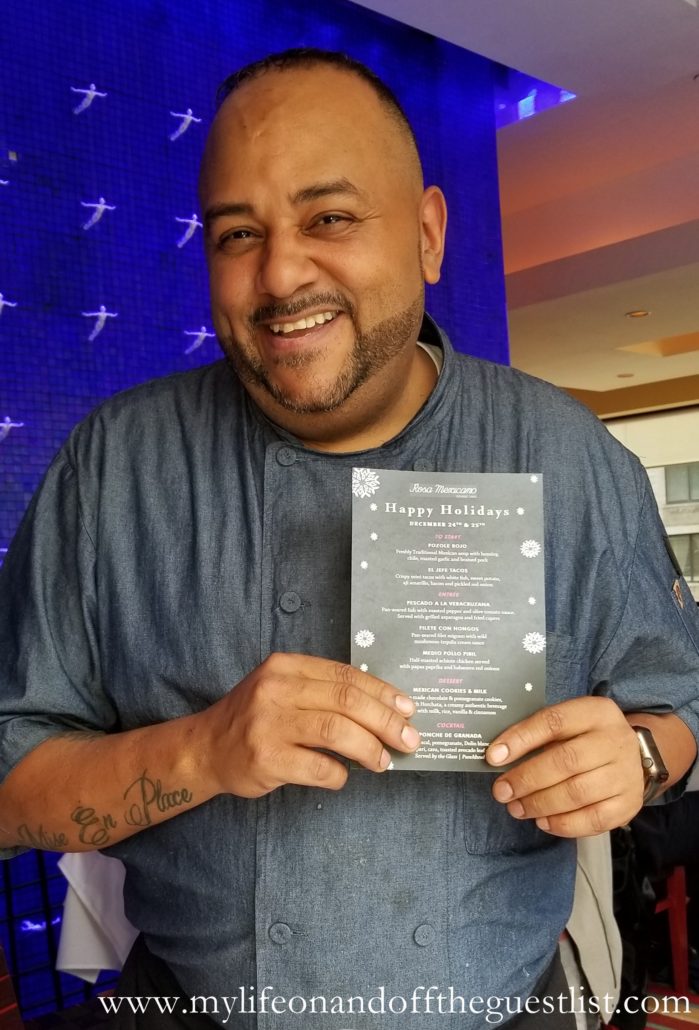 The Rosa Mexicano 2018 Holiday Menu is designed to feature the authentic flavors of Mexico around holiday time. Pulling traditional Mexican meals from local areas, that will delight your guests whether they be friends in town or visiting family joining you for the holiday season in New York City.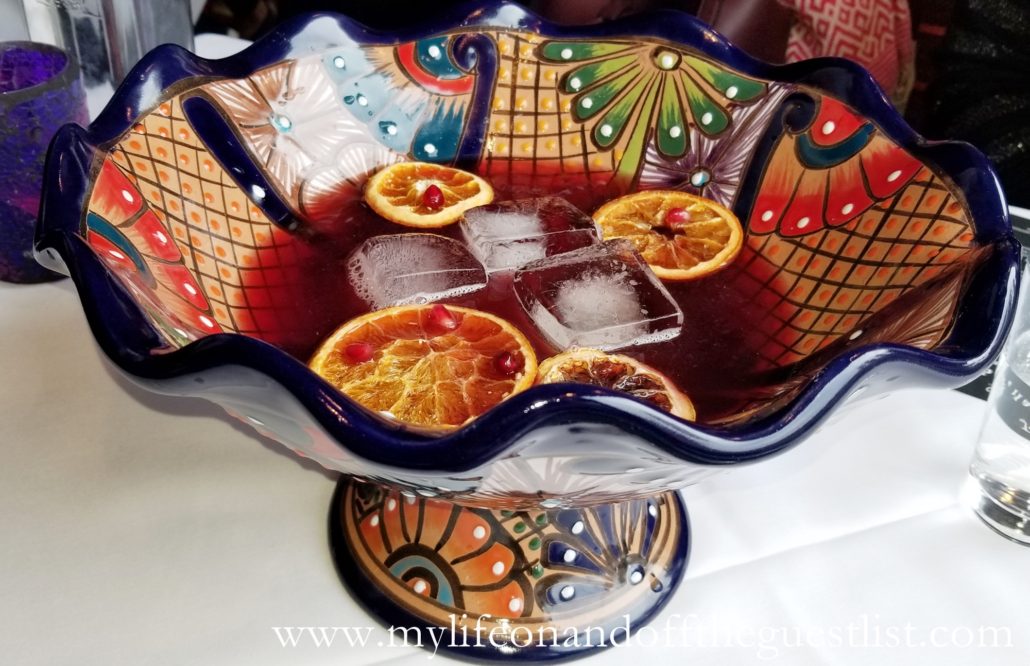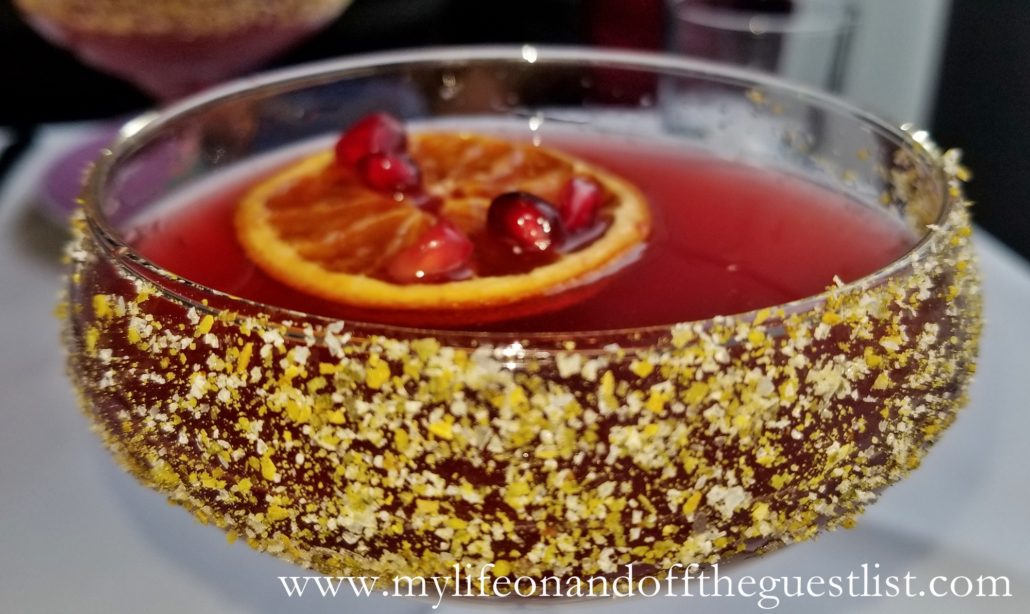 This special menu begins with one of the best holiday punches I have had in some time. Ponche de Granada is an incredibly flavorful sangria-style punch that mixes smoky mezcal with pomegranate,  a touch of vermouth, a generous dash of Campari for a citrusy note, and cava wine. The spotlight of this cocktail comes in the form of a glass generously rimmed with avocado leaf salt. Avocado leaf salt has so many interesting additional notes of citrus and exotic spices well-suited for the pomegranate and mezcal that the punch is a firework of flavor that carries you throughout every preceding dish offered on the menu.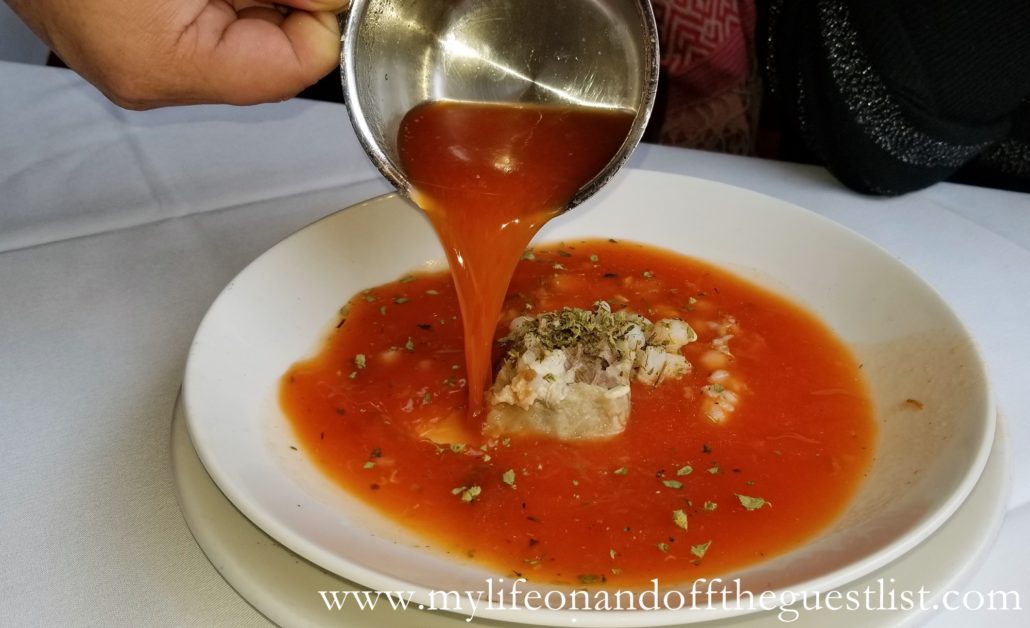 Our first course – a zesty Pozole Rojo – features a delicious braised pork and Hominy soup in a clear tomato broth base, infused with chile, green herbs, and roasted garlic. The clear tomato broth is poured onto the hominy and pork after it's placed at your table. For those not in the know, Hominy is a type of corn that I found was the perfect showcase item in this soup. As a hominy first -timer, I was pleased. It added a hearty level of comfort to the soup without taking away from the robust pork, chile, and tomato flavors.
Crunchy El Jefe Fish Tacos were the up next – a promised crowd favorite – Mini tacos featuring a White flake fish sprinkled with the most flavorful bits of bacon, tiny chunks sweet potato, topped with mildly pickled, not-too-intense red onion that adding sweetness and crunch to each bite. Perfection with a squeeze of lime.
As we continued to the third course, sampling of each entree, we were impressed with how distinct and delicious each was.  Each complimented the next. You'll want to try a bit of each yourself, and your friends and family will definitely want to share in the experience!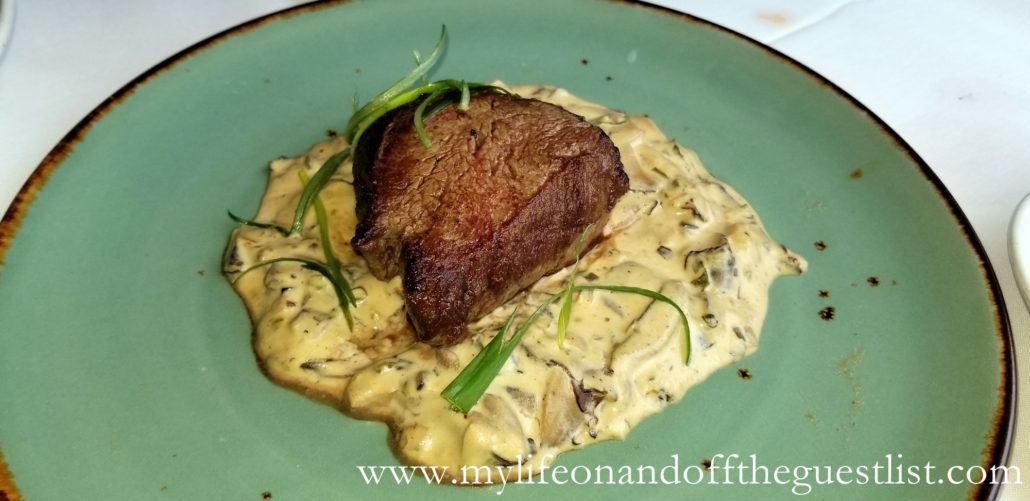 The first entree, Filete con Hongos, is a perfectly prepared Filet Mignon, served on a bed of mushrooms sauteed in a tequila cream sauce. Our knives sliced effortlessly through the filet with each bite; sizzling on the outside and a warm and rosy pink center.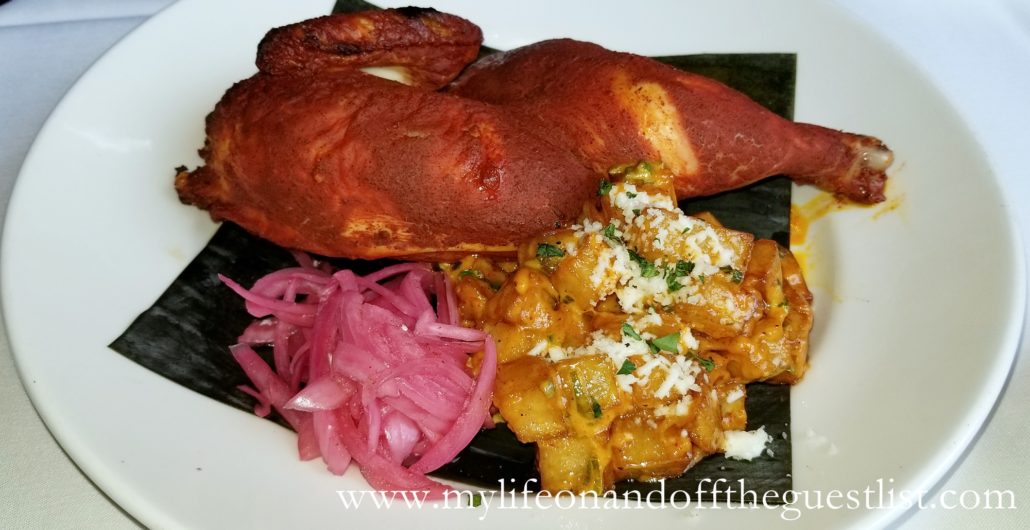 If poultry is your preference, the Mexican style achiote rubbed half rotisserie chicken Medio Pollo Pibil is for you. Generously rubbed with smoked paprika and achiote, a red seasoning traditionally used in Mexico, throughout South America and the Caribbean.  The results were so juicy and tender that I very boldly asked the chef for his secrets! Served with a side of A-MA-ZING paprika dusted roasted potatoes in a cream sauce, and an ample amount of habanero red onions for every bite of the meal, made this a hearty and flavorful option.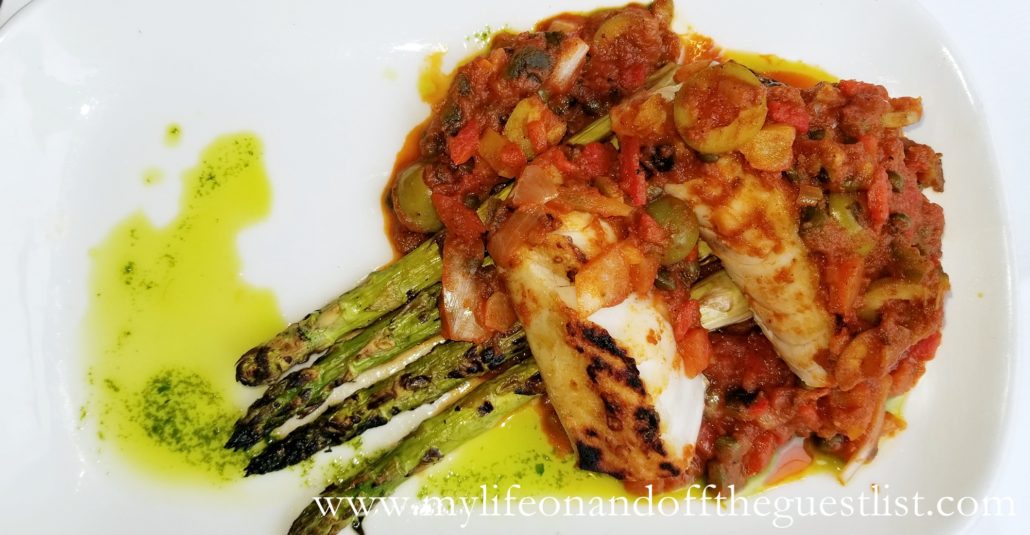 This final entree is a personal favorite because It reminds me of many family gatherings in seasoning and presentation. A delicious fish dish, Pescado a la Veracruzana. Featuring a generous amount of pan seared white fish, smothered in a classic sauce of tomato, fried capers,  garlic, and roasted peppers. It is so good. Paired with grilled asparagus, this dish hits all the right notes of Old World, and New World – savory but not too heavy, with a bright snap of grilled greens and olive oil.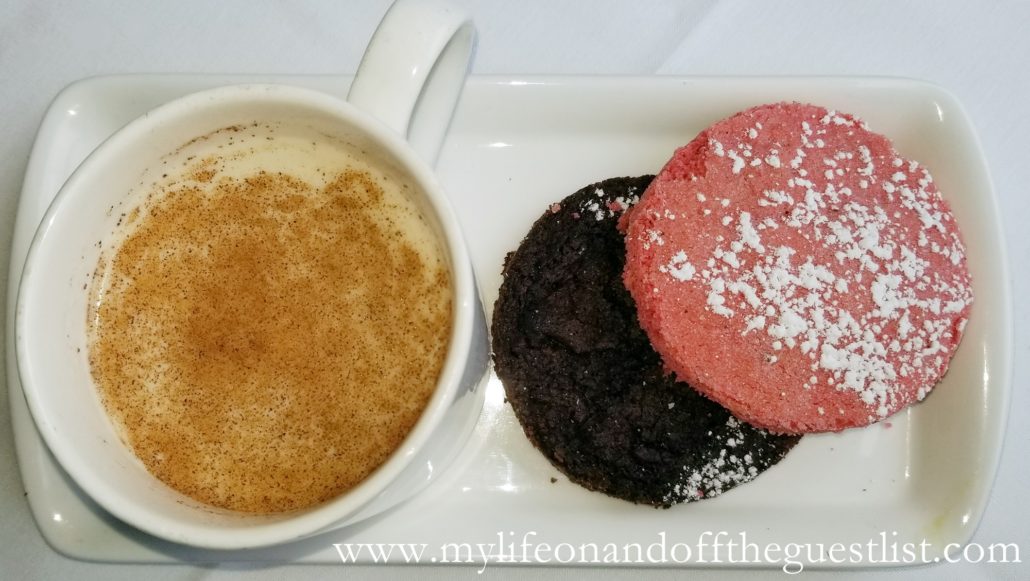 For dessert, Mexican Cookies and Milk; featuring traditional house baked Polvorones, traditional Mexican cookies in two flavors, Pomegranate and Chocolate, paired with chilled Horchata, a delicious nog-like Mexican drink sprinkled with cinnamon and vanilla!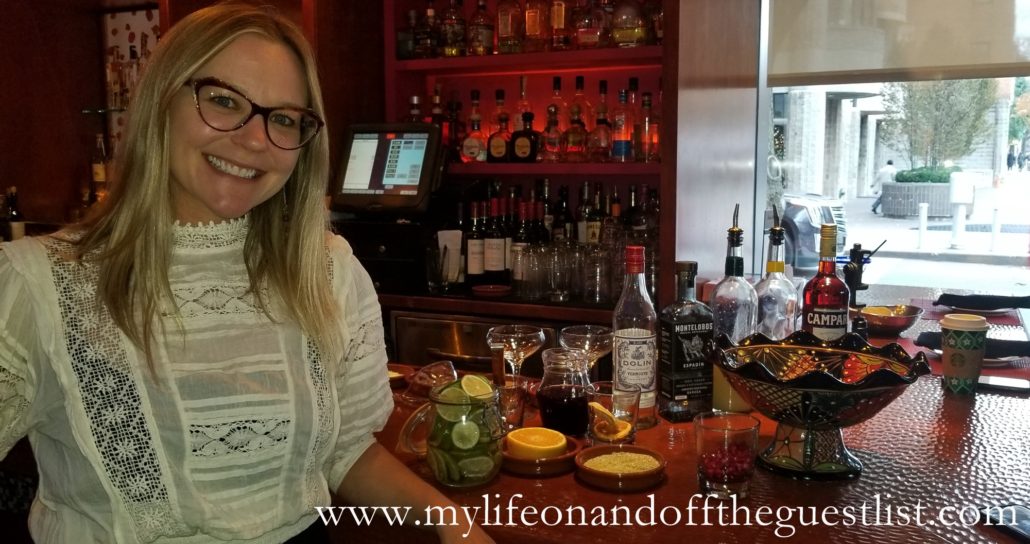 Since we enjoyed the Ponche Granada so much, we had to pay our compliments to Courtenay Greenleaf, the Master Mezcalier who curated the exotic punch. Whether you're celebrating Christmas, Hannukah, Kwanzaa or year's end victory, Rosa Mexicano wants to put the 'Feliz' in your celebration.  Happy Holidays Ahead!
The Rosa Mexicano 2018 holiday menu is available exclusively on December 24th and 25th, from  12-9pm.
EDITED BY GLASGOW SKINNER