Patrón Tequila hosted a happy hour being held at The Archer Bar in Jersey City to kick off the Margarita of the Year competition. We had the pleasure of tasting one of the competing cocktails before we voted for our favorite. Of course, it was easy to select Bartender Natalie Jacob's Golden Hour Margarita as our favorite. The decadent cocktail mesmerized our tastebuds with its inspiring mix of ingredients.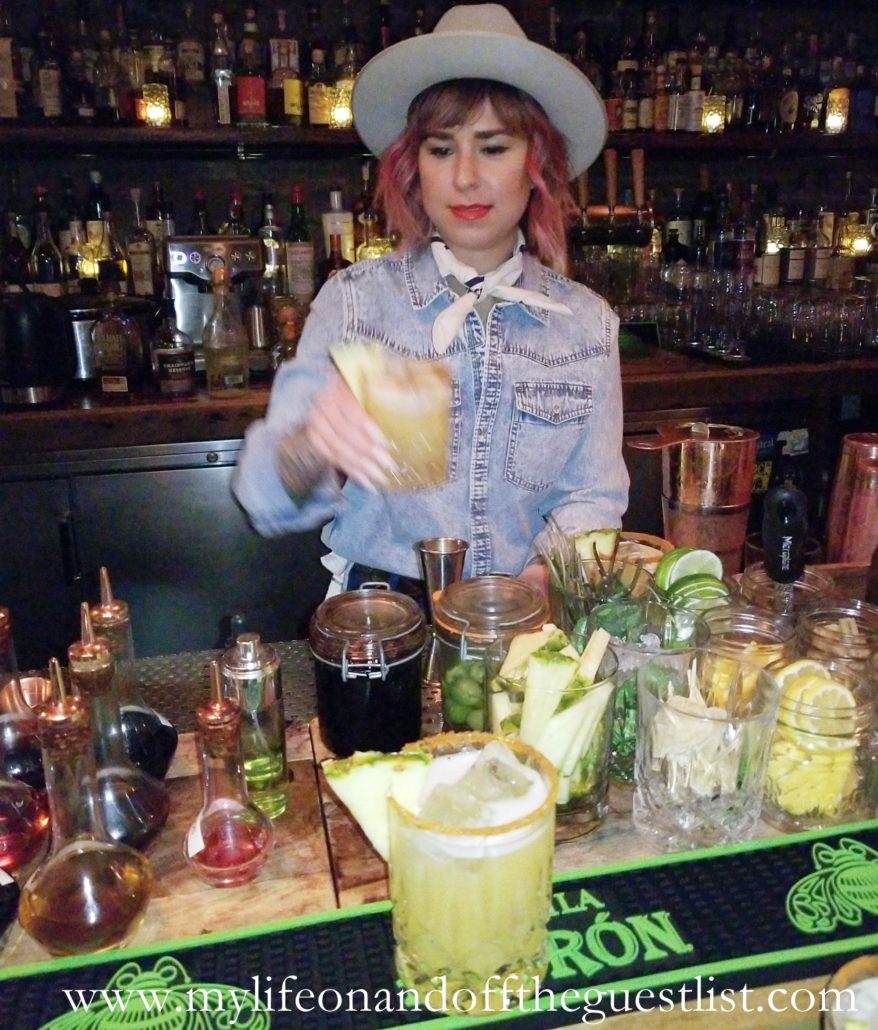 The Golden Hour Margarita is one of eight contenders vying for the title of The Margarita of the Year. Natalie and the seven other masters of margaritas hope to entice judges with their mixology skills to win the coveted title. We loved the Golden Hour Margarita for several reasons; we love the use of turmeric (it doesn't magically make it a "healthy cocktail", but in our heads it does); we love the combination of the earthiness, sweetness, and slight heat that the cocktail's ingredients brought.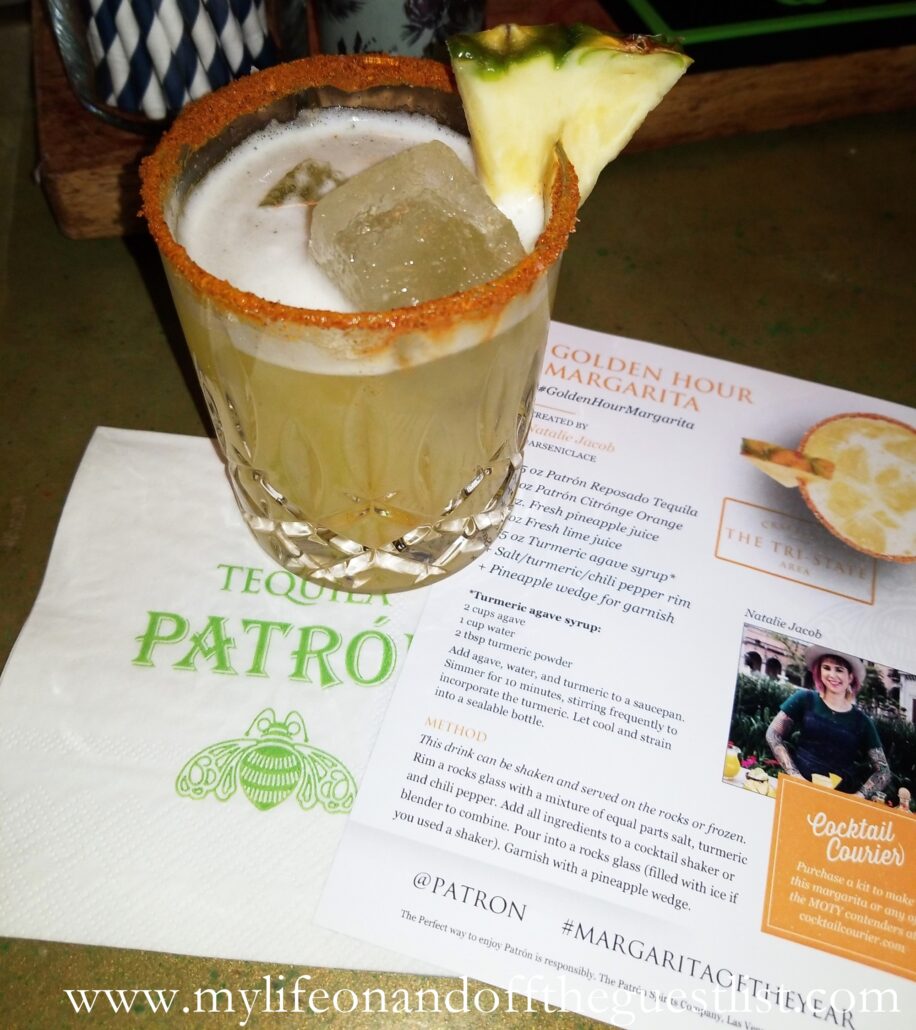 We also love how dangerously easy it all went down (thankfully the wonderful cocktail didn't call for any "hair of the dog the next day, despite us enjoying five (keep the judging to the cocktails). Check out the full recipe below. Trust us, you will want to recreate it at home. If you're not skilled behind the bar, Cocktail Courier will happily send you all you need to recreate this delicious cocktail.
Golden Hour Margarita
Bartender: Natalie Jacob/New York City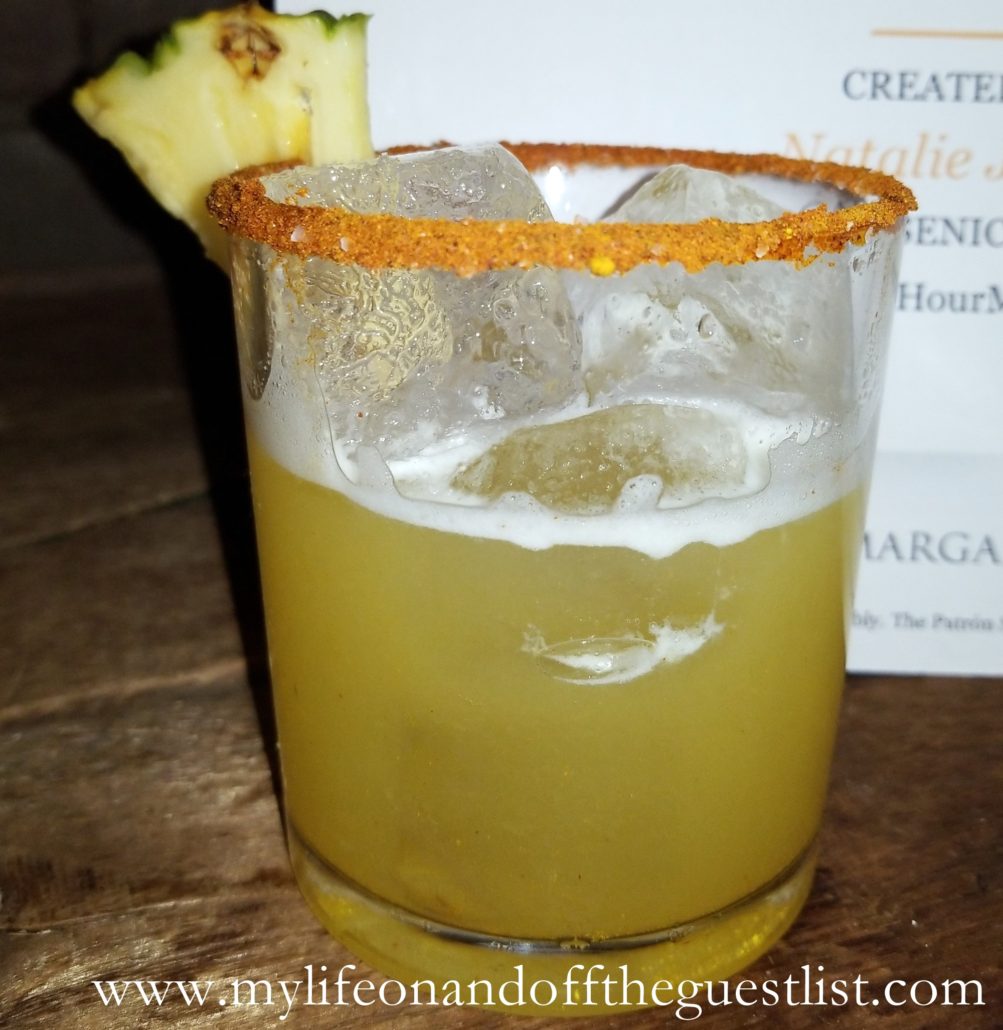 1.5 oz Patrón Reposado
.5 oz Patrón Citrónge Orange
1 oz. Fresh pineapple juice
.5 oz Fresh lime juice
.25 oz Turmeric agave syrup*
+ Salt/turmeric/chili pepper rim
+ Pineapple wedge for garnish
*Turmeric agave syrup:
2 cups agave
1 cup water
2 tbsp. turmeric powder
Add agave, water, and turmeric to a saucepan. Simmer for 10 minutes, stirring frequently to incorporate the turmeric. Let cool and strain into a sealable bottle.
This drink can be shaken and served on the rocks or frozen. Rim a rocks glass with a mixture of equal parts salt, turmeric, and chili pepper. Add all ingredients to a cocktail shaker or blender to combine. Pour into a rocks glass (filled with ice if you used a shaker). Garnish with a pineapple wedge.
We must also give major points to The Archer Bar for their amazing and inventive bar fare. Our Golden Hour Margaritas were made even more enjoyable with the addition of the Buffalo Maple Duck Wings & Waffle and the Bison "Jucy Lucy" Sliders.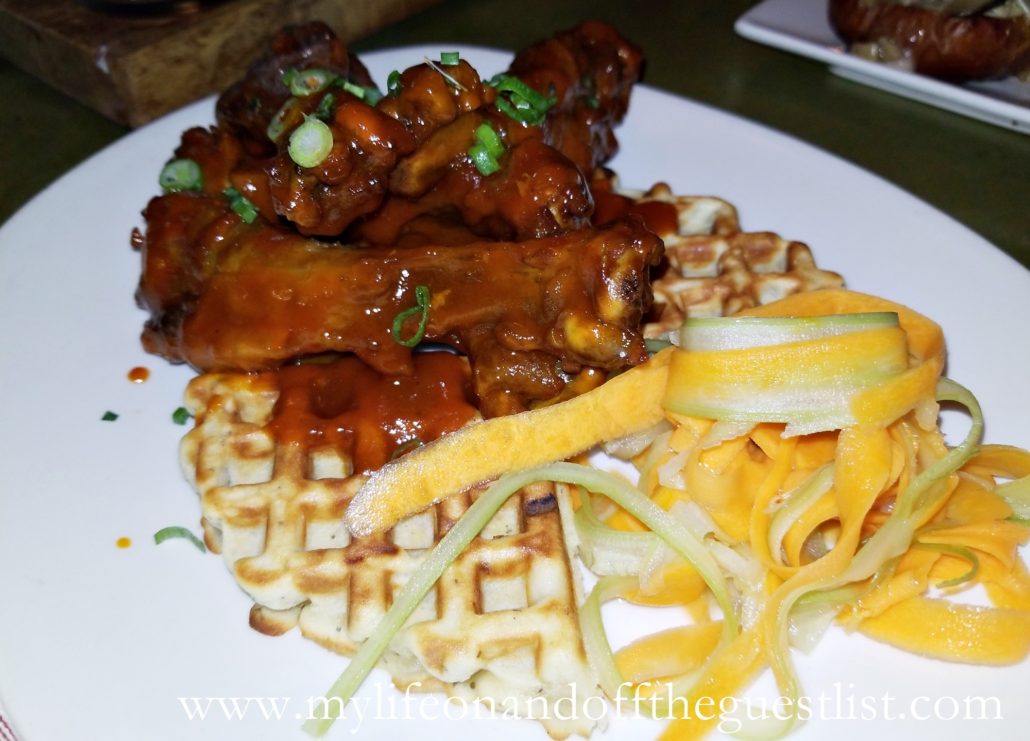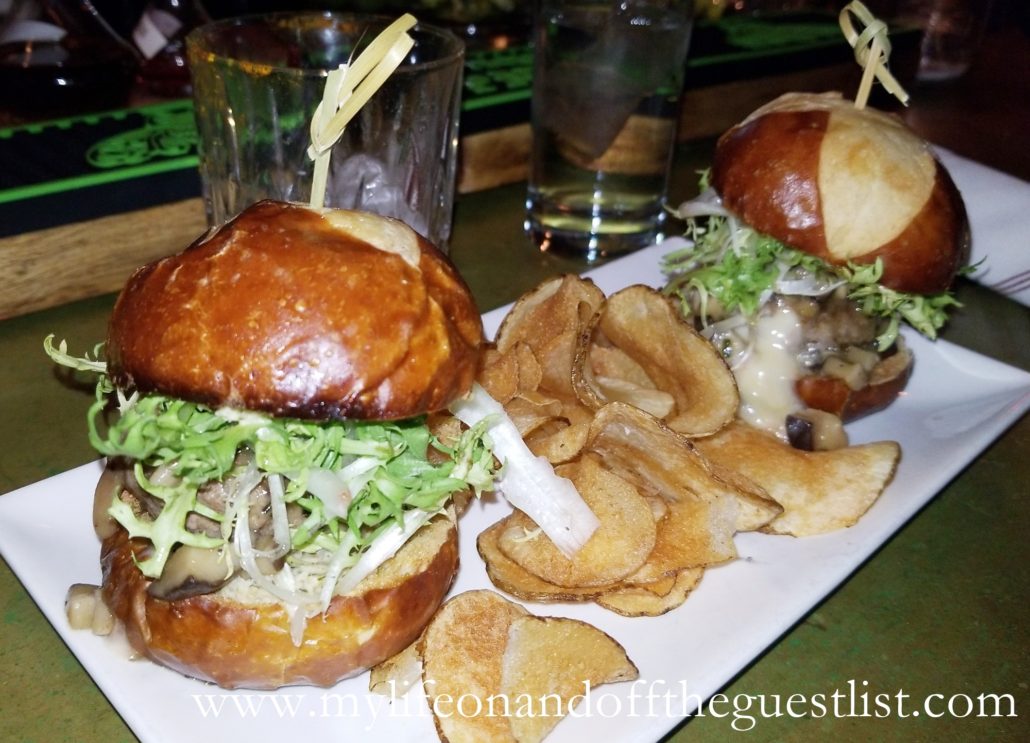 If you love heat and spice, the Duck Wings will answer your prayers in satisfactory spades. Burger fans will love the double dose of dill in the Bison Sliders from the Dill Havarti cheese and Horseradish dill spread. In all honesty, we were expecting the typical bar food when we arrived and praise the culinary gods for surprising us with such decadence.
We'd love to hear your thoughts on Natalie Jacob's margarita and of course, we can't wait to hear which margarita will be crowned 2019 Margarita of the Year on April 25th.