Just like we do to our homes every spring season, we believe in doing the same for our bodies. A seasonal cleansing can do wonders for you internally. Getting rid of what may be causing you harm, aging you faster, etc. Of course, when we say cleansing, we're not talking about the unhealthy cleansing trends and fads. You can cleanse your system while nourishing it thanks to the great range of organic smart foods from Dr. Smood, all of which are developed by scientists, nutritionists, doctors and raw vegan chefs. We had the pleasure of getting to know Dr. Smood, at the grand opening of their second New York location in NoMad (North of Madison Square Park).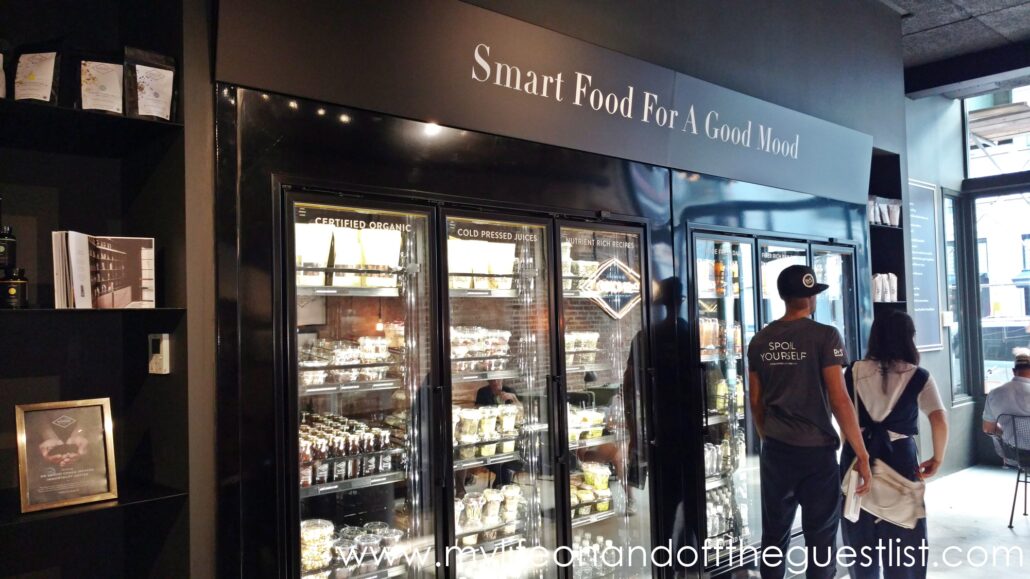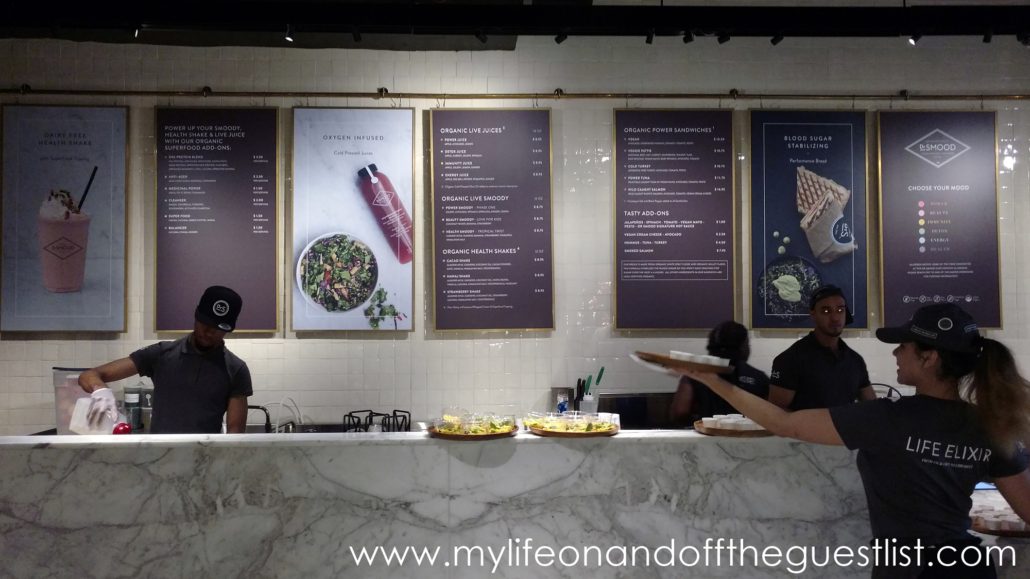 Dr. Smood is the first smart food boutique café specializing in health beneficial organic food and beverages. The cafes (more locations will be opening soon) offer certified organic juices, coffees, teas, sandwiches, salads, soups and nutrient-rich grab-and-go snacks that not only boast real nutrition, minerals, and basic vitamins but are also very delicious. They also offer signature organic coffee, sandwiches made with their proprietary Performance Bread and pastries created from the pulp of their cold-pressed juices. Not only are Dr. Smood's products tasty, they are life-prolonging, curative and energizing. Their slogan of "Smart food for a good mood" really is true, with choices that benefit your body, mind and your general well being. Each Dr. Smood cafe is designed for maximum comfort and wellbeing. Like all their other locations nationwide, the NoMad location offers comfortable seating, free WiFi, charging stations for your mobile devices, even specially devised music playlists for different times of the day.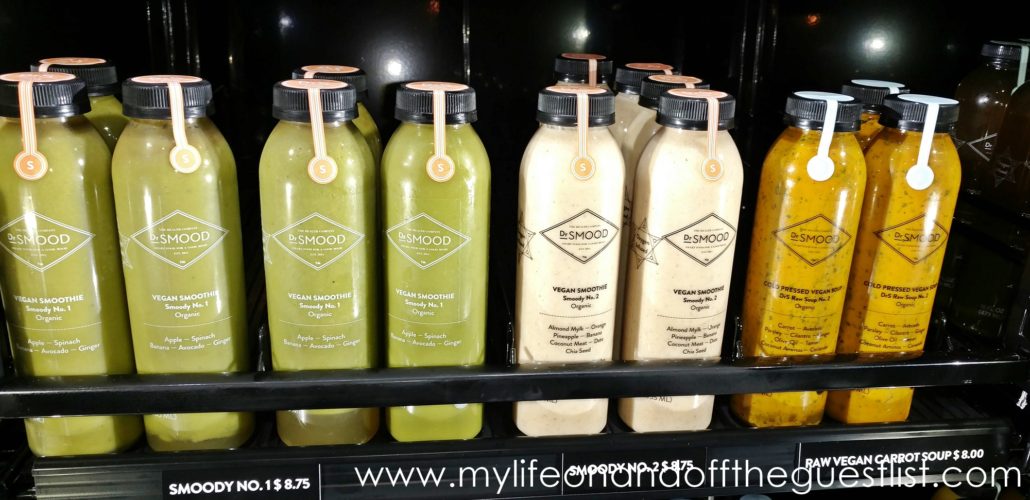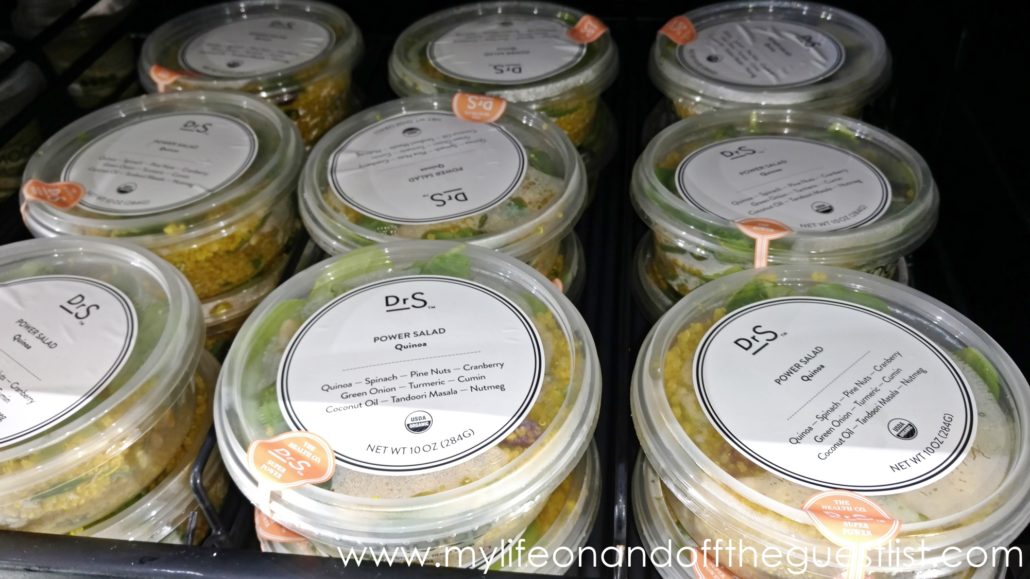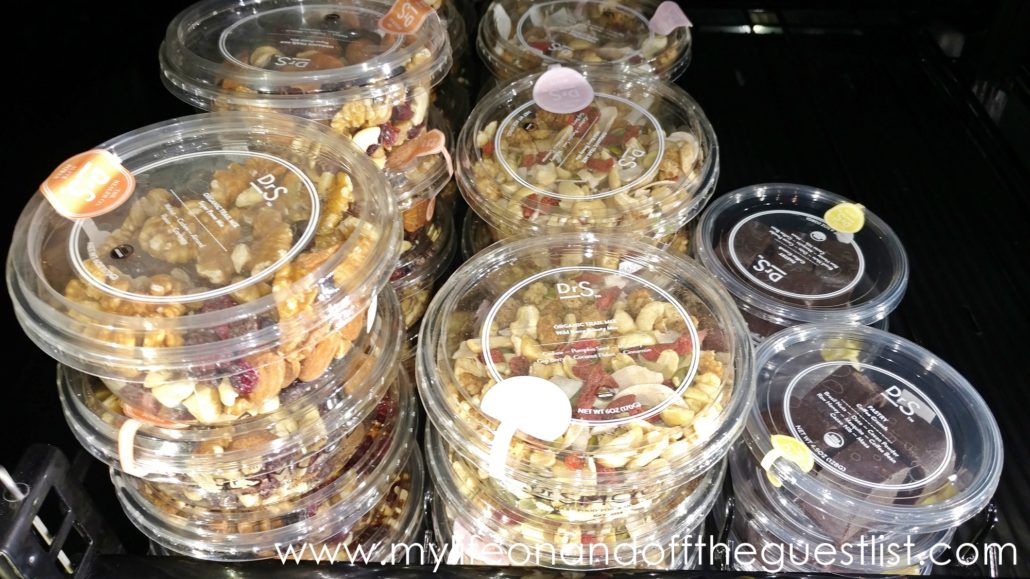 We had the opportunity to try one of their detox programs, the Dr. Smood Intermediate Detox Program, for a week, and the results were amazing. The program offers a product selection system that allows you to choose your mood: yellow for immunity, blue for energy, purple for health, pink for beauty, green for detox and orange for power. Our program included drinking five juices, one mylk, and one booster every day.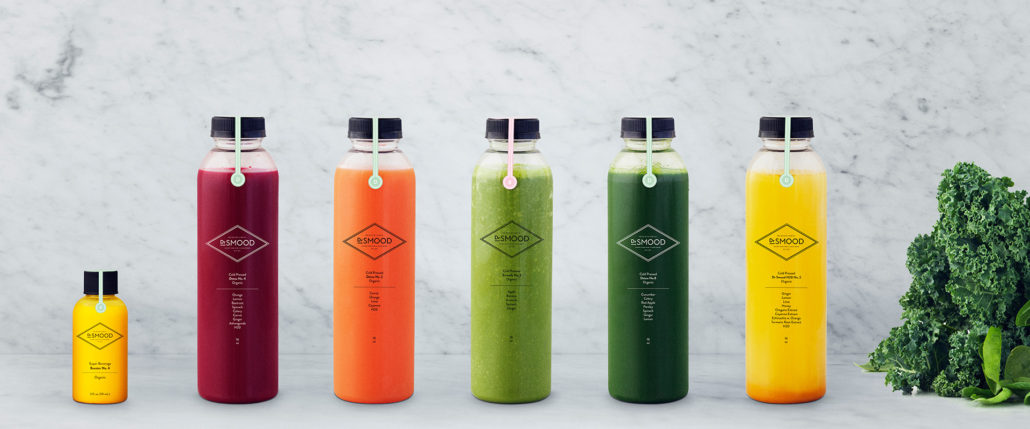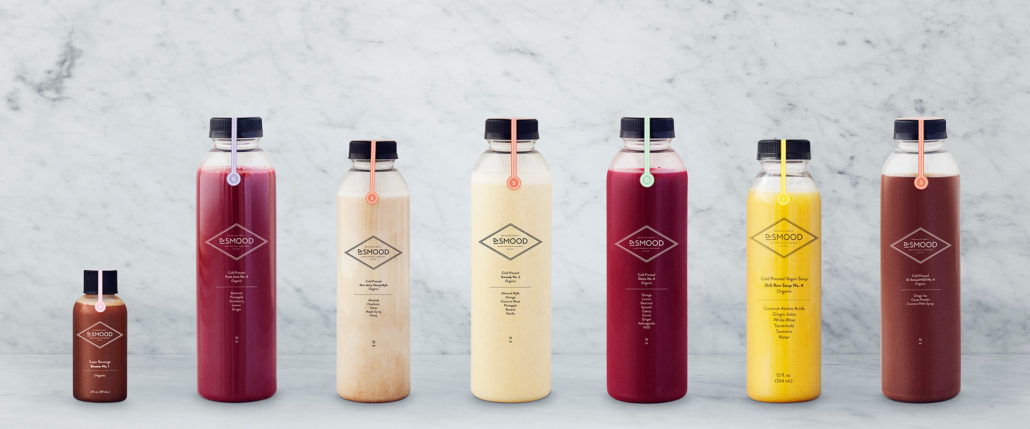 The first thing we noted was of course how delicious the juices and smoothies were. The second thing we noticed, and this was very important to us, was the lack of headaches and migraines. In the past when we've tried juice cleansing, we've always experienced migraines because although we were cleansing our bodies, we were not being properly nourished. With Dr. Smood, we never had that issue, and we never felt hungry at any point during our week-long cleansing. The third wonderful thing about our Dr. Smood experience, which of course truly excited us was our clothes fitting a bit looser, as well as being able to get into clothes that we couldn't previously get into. The compliments about our glowing skin and happier disposition didn't hurt either.
If you're ready to try a cleansing program that has no negative side effects, we urge you to stop by Dr. Smood's new NoMad location at 1151 Broadway, or any of their other cafe locations nationwide.