Once again, it is our favorite time of the year. When the Paris couture runways come alive with the beauty and extraordinary imagination of couture fashion week. Naturally, we begin by celebrating one of our favorites, Ziad Nakad. With a collection titled, muZeum, we anticipated stunning works of wearable art and we were once again, not disappointed. The breathtaking Ziad Nakad SS2022 Collection is as mesmerizing as it is memorable. From the captivating first look to the jaw-dropping last look, we were enthralled.

Since his beginnings, Lebanese designer Ziad Nakad has always wanted to sublimate women, weaving around the female body a precious and timeless creation. If you've been reading for the past few seasons, you'll see what we mean. For the Ziad Nakad SS2022 Collection, he invites us to discover a collection of muses, all different, cosmopolitan, only having assumed femininity in common. You can see this clearly in his collection as each look, and therefore, each model, stands out in her own way, thanks to his incredible details and flair.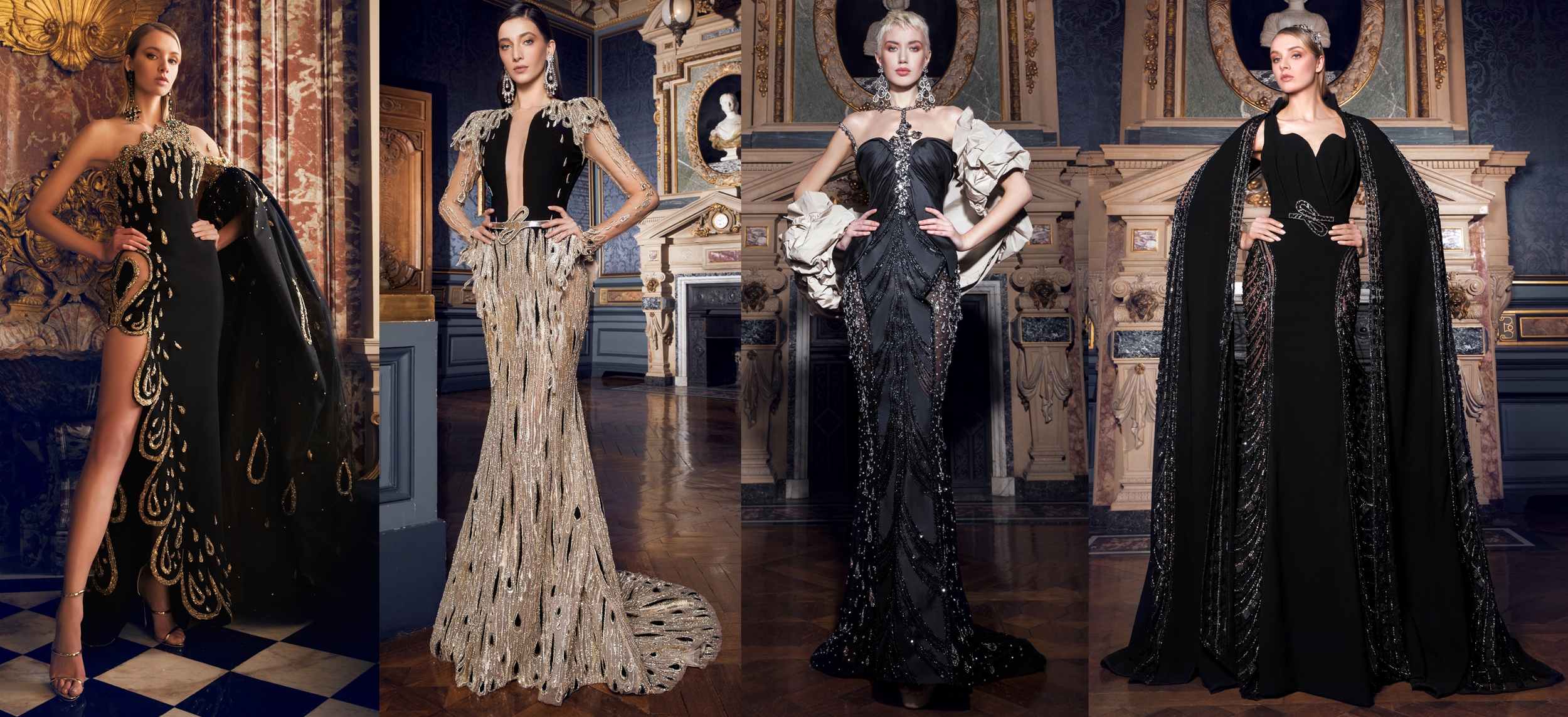 His choice of models, like muses, was decisive. Like the Olympics, the models represented France, Australia, Georgia, United States, Germany, the Netherlands, and Korea. The designer wanted the Ziad Nakad SS2022 Collection to showcase a panel of women from around the world to emphasize the fact that beauty is universal. The Spring/Summer 2022 collection's opening dress, the daring black and gold leg-baring stunner featured above, is a symbol of light, which is born from darkness. An invitation to make a wish.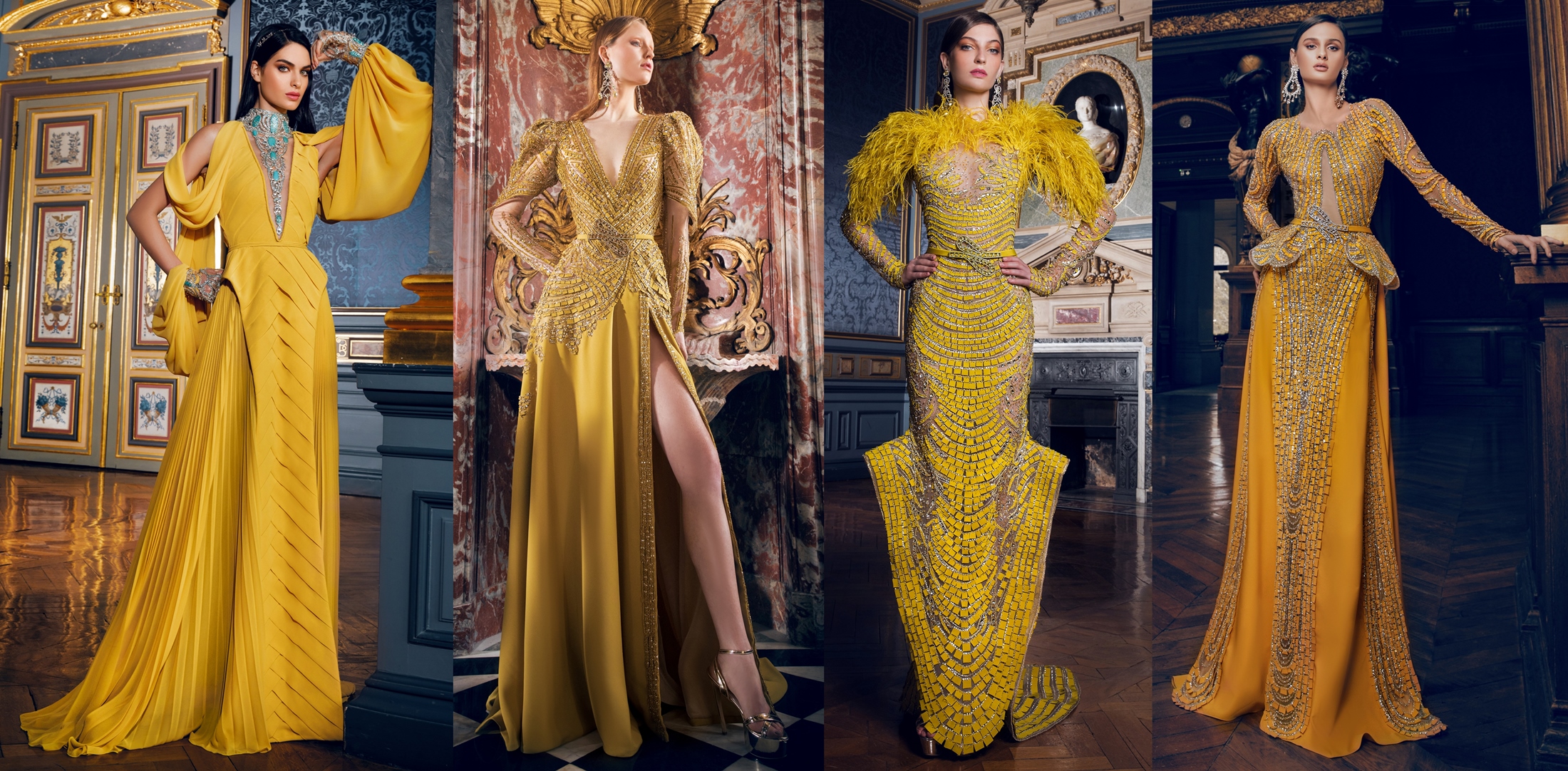 Throughout the collection, we find an abundance of Ziad Nakad's signature details, oversized shoulders, marked waists, underlines of jeweled belts and embroidery. The signature dresses are created like mosaics, sewn square by square in the atelier in Beirut. It takes 6 months to create these spectacular works of art and an incalculable number of hours per dress, to create this perfect, wearable architecture that molds to the body of the woman.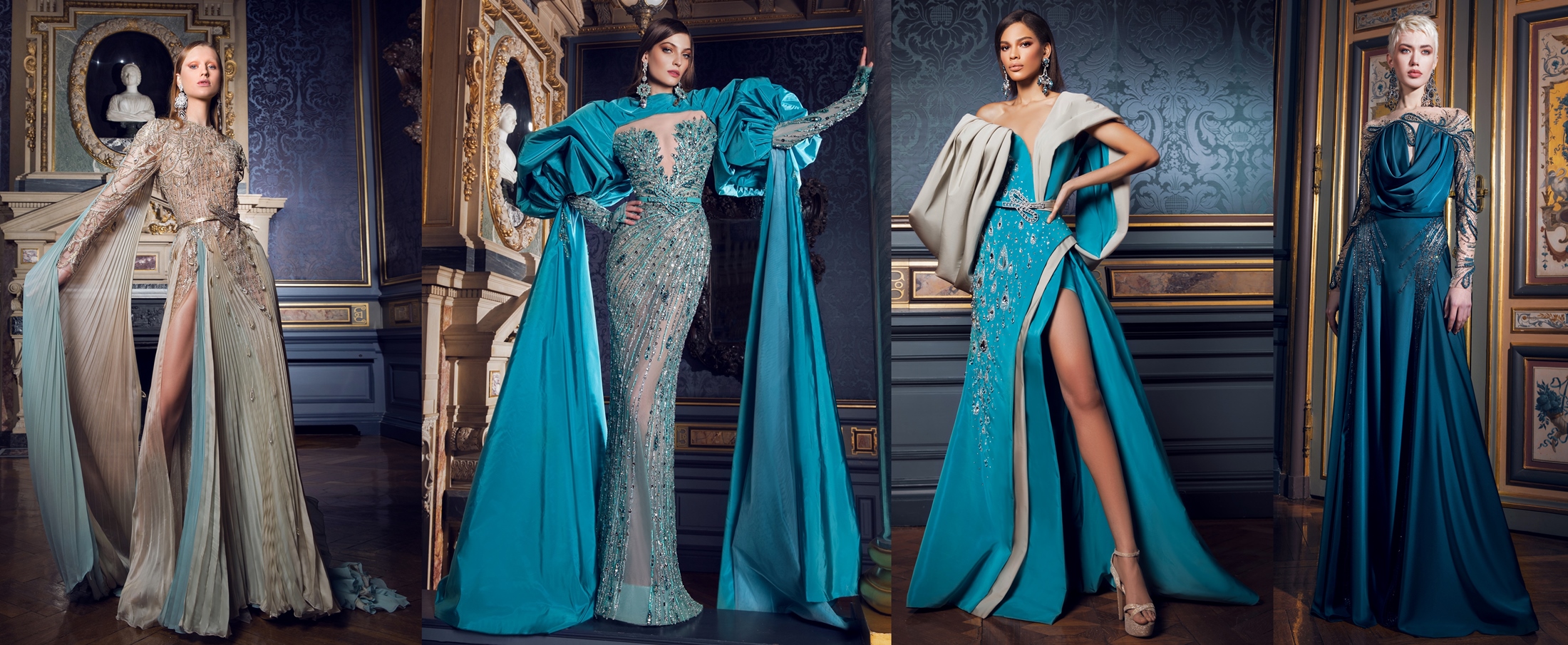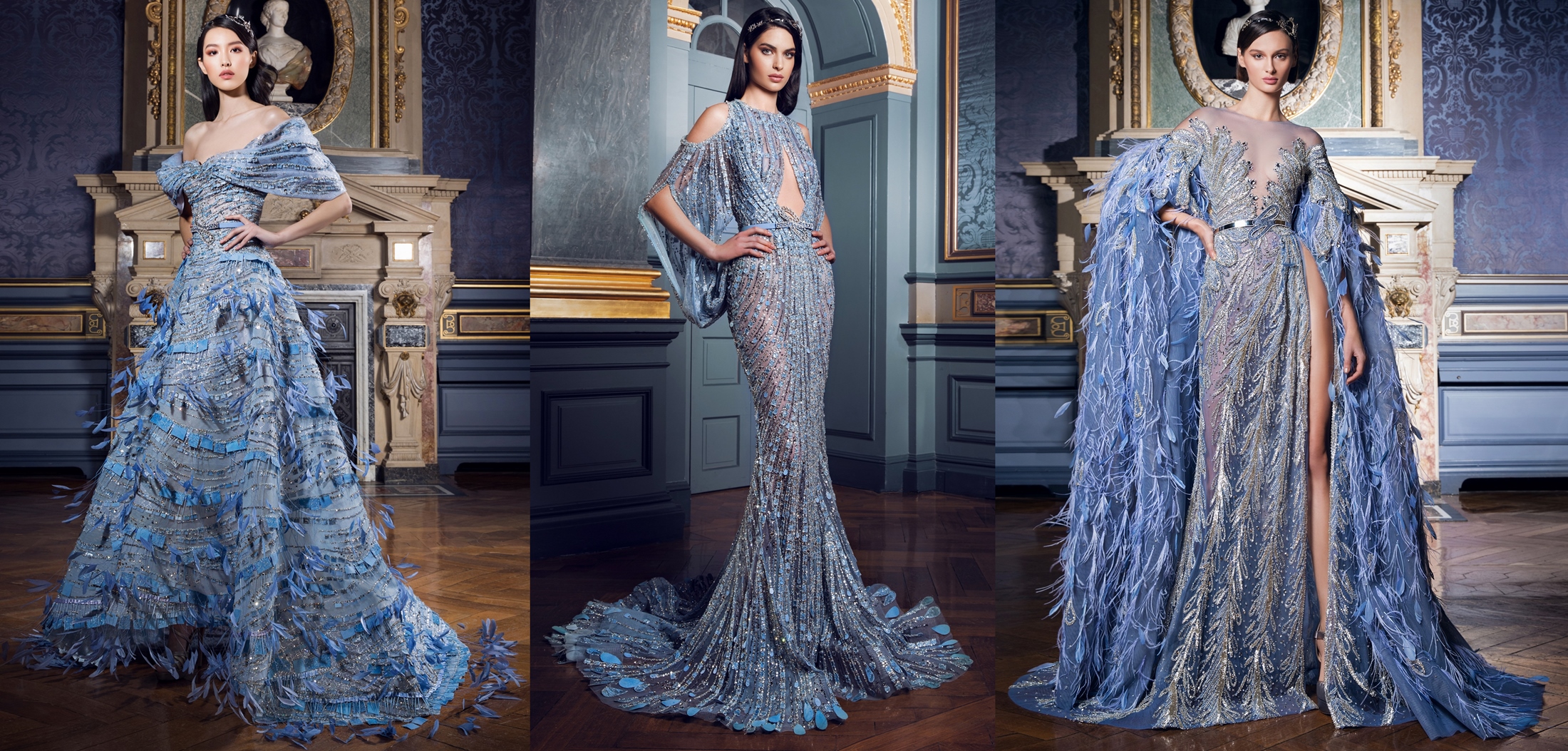 You'll clearly see the Ziad Nakad SS2022 Collection is teeming with tulle, taffeta, and lace that highlight a slender silhouette. Skin is most definitely in as his looks bares and celebrates shoulders, legs, décolletages, and midriffs. Ziad Nakad tops it all with a line of accessories, Swarovski belts, and oversized earrings to complete the silhouettes.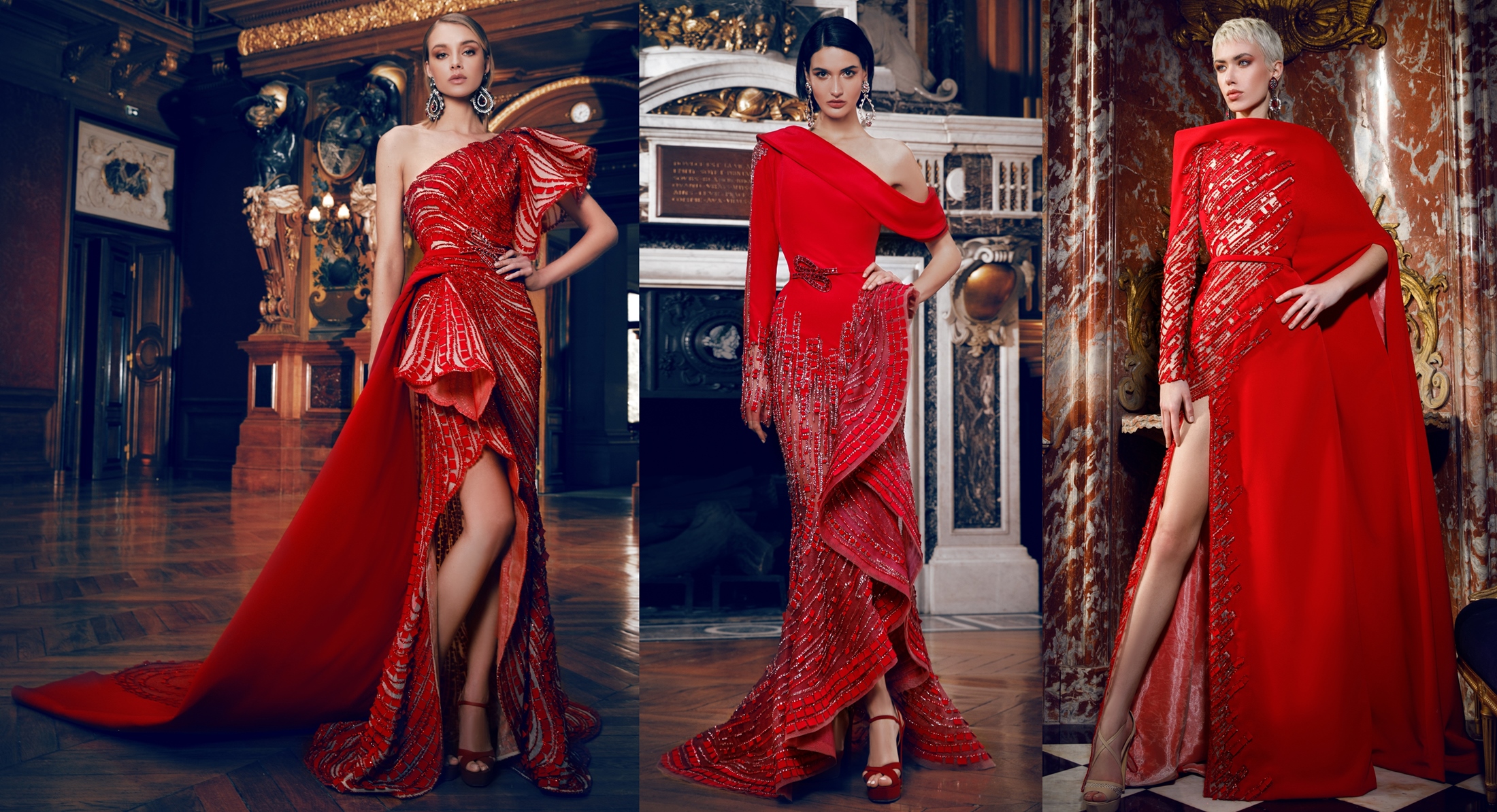 As we previously hinted at, Ziad Nakad's last look was jaw-dropping. His spectacular couture gowns have us completely head over heels in love. But, it is his final gown that practically had us gasping for air. Once your eyes meet the arresting beauty of the Ziad Nakad SS2022 Collection finale gown, you'll understand why we're enamored.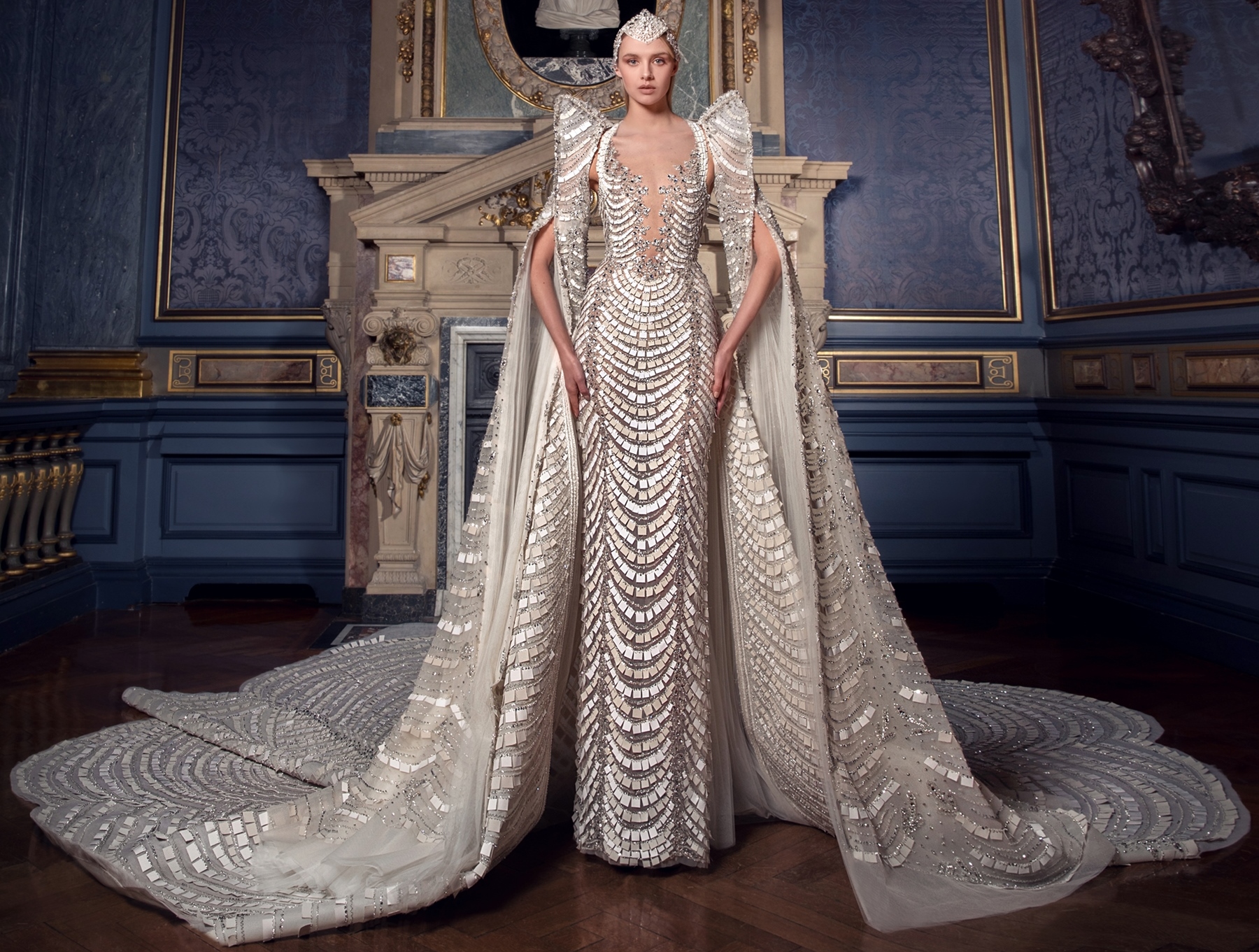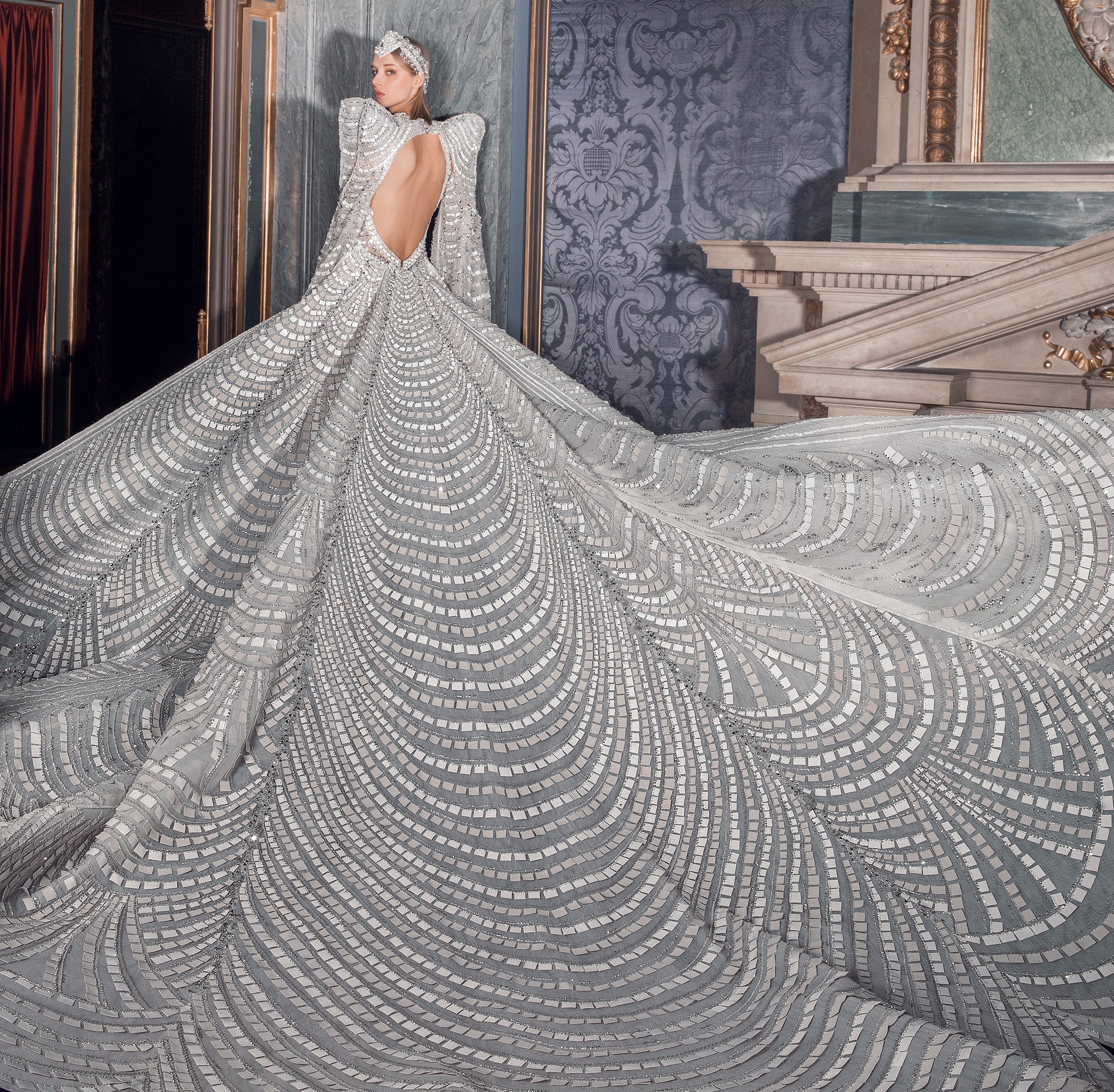 We invite you to feast your eyes on the decadently glamourous Ziad Nakad SS2022 Collection in the video below:
View this post on Instagram