Cinco de Mayo is just five days away, so naturally, we have tequila cocktails on the brain. To celebrate, we're highlighting two famous Mexican ingredients, Tequila and Chamoy. For this year's Cinco de Mayo, Stoli Group is bringing innovation to the celebration by bringing two of their premium offerings, Cenote Tequila and Stoli Chamoy, together in a unique cocktail.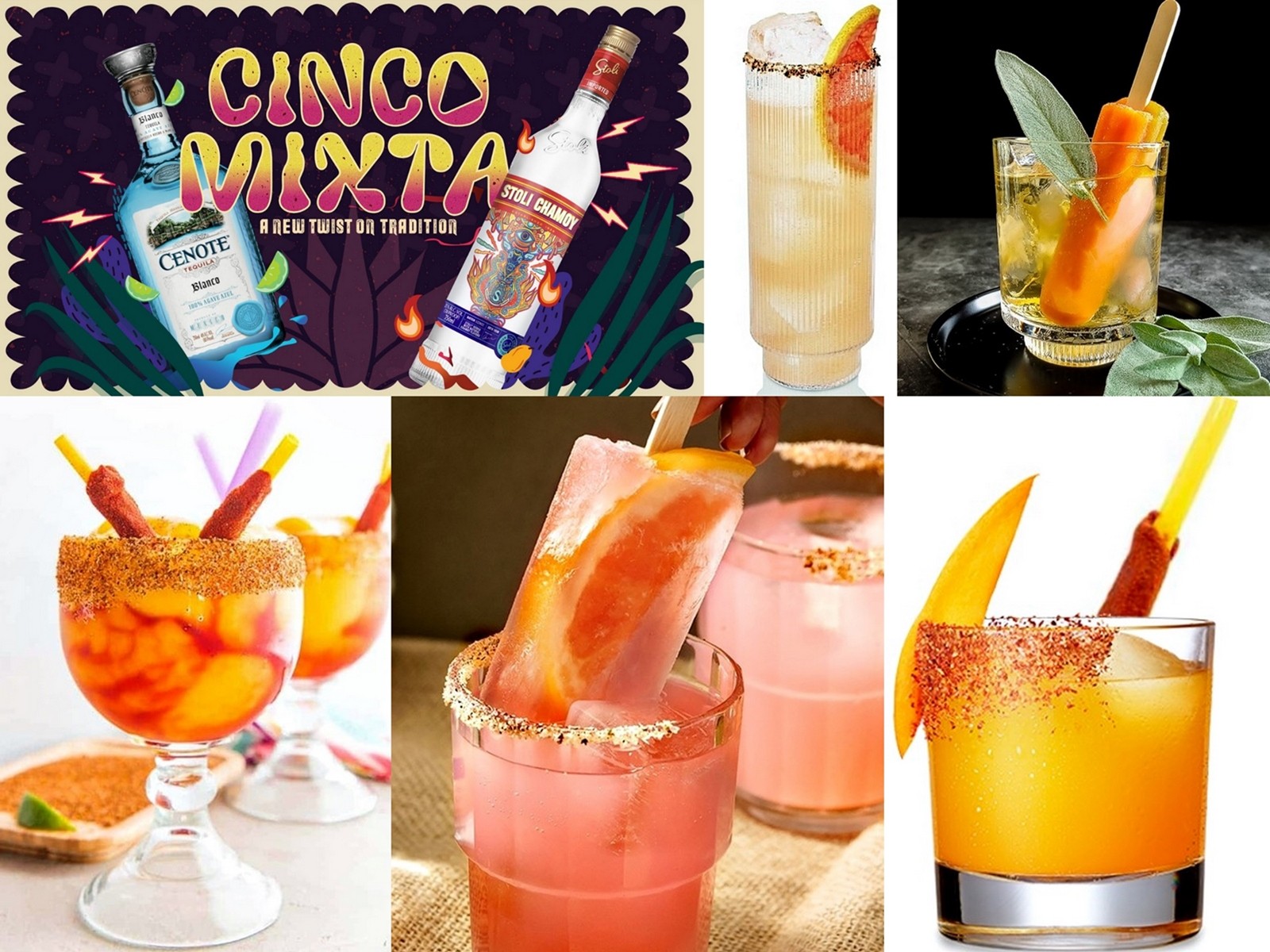 Cenote Tequila, known for its exceptional quality and smooth taste, encourages consumers to move beyond the standard margarita and explore new ways to celebrate the holiday. Adding Stoli Chamoy, the first Chamoy-flavored vodka on the market, adds another layer of flavor and a unique aspect of Mexican gastronomy to the celebration. For those unfamiliar, Chamoy is made with pickled sour fruit and spiked with chiles, delivering a flavor that is sweet, sour, salty, spicy, and a little umami all at the same time.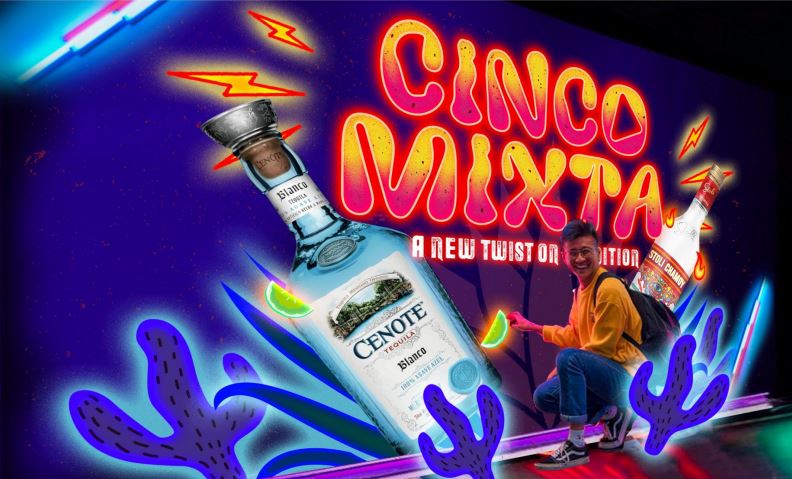 This collaboration between Cenote Tequila and Stoli Chamoy allows you to elevate your Cinco de Mayo experience. Hope you're reading to try something new and innovative. One of those innovative libations is the Bingo, Mango cocktail. It features Cenote Tequila and Stoli Chamoy, along with fresh lime and mango puree, resulting in a refreshing and exciting drink that is perfect for any Cinco de Mayo celebration.
MANGONADAS MARGARITAS
Cenote Blanco, Mango Margarita Mix, Stoli Chamoy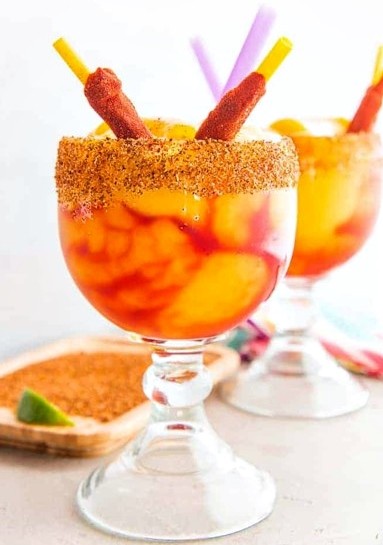 Mango* Margarita Mix w/ Cenote Blanco in frozen margarita machine
Rim with Tajin
Spoon 1 oz of Chamoy liquid (non-alc) into each glass
Fill the glass with Cenote Frozen Margarita
Swirl the Chamoy in the glass slightly
Float 1-ounce Stoli Chamoy Vodka
Garnish with a tamarind-chile straw
*Replace mango with guava, pineapple, passionfruit, or papaya
Bingo, Mango
Stoli Chamoy, Cenote Reposado, Citrus, Mango, Tamarind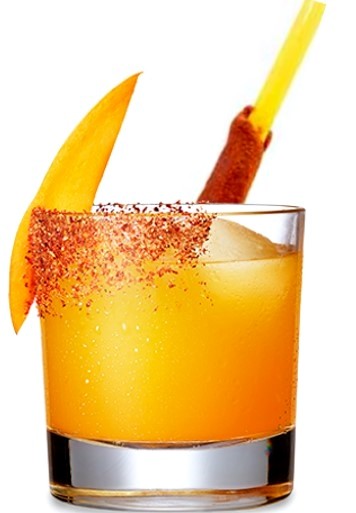 Build ingredients in a cocktail shaker:
1-ounce Stoli Chamoy
1-ounce Cenote Reposado
75-ounce Real Mango Puree
75-ounce Lime Juice
Shake until chilled. Pour into a rocks glass over fresh ice. Garnish with Tamarind/Chamoy powder Straw.
OLÉ CHAMOY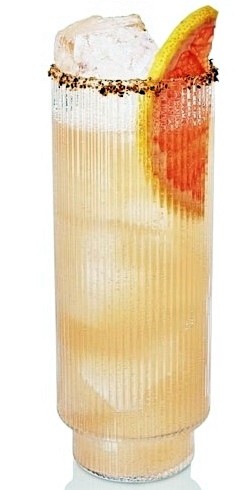 Stoli Chamoy, Cenote Blanco, Jarrito's Grapefruit Soda, Tajin
Rim a Collins glass with tajin and add:
1-ounce Stoli Chamoy
1-ounce Cenote Blanco Tequila
Fill with ice. Top with Jarritos Grapefruit Soda and add grapefruit wedge.
For those looking for a fun and unique way to cool down on a hot day, the Boozy Pops are an excellent option. Made with Cenote Tequila and Stoli Chamoy, these paletas are perfect for adults looking for a sweet and refreshing treat.
Cenote Palomita Boozy Pop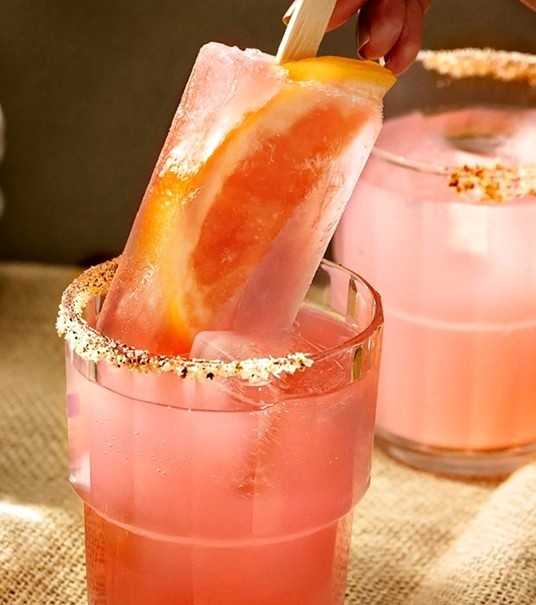 1 1⁄2 cups Ruby Red Pulp-Free 100% Grapefruit Juice
1⁄2 cup water
1⁄2 cup Cenote Blanco tequila
1⁄2 cup Stoli Chamoy vodka
1⁄4 cup lime juice
1⁄4 cup Pure Cane Granulated Sugar
Flaked sea salt or Mexican chili-lime seasoning. Pour into Popsicle mold and freeze as needed
Stoli Chamoy Margarita Boozy Pop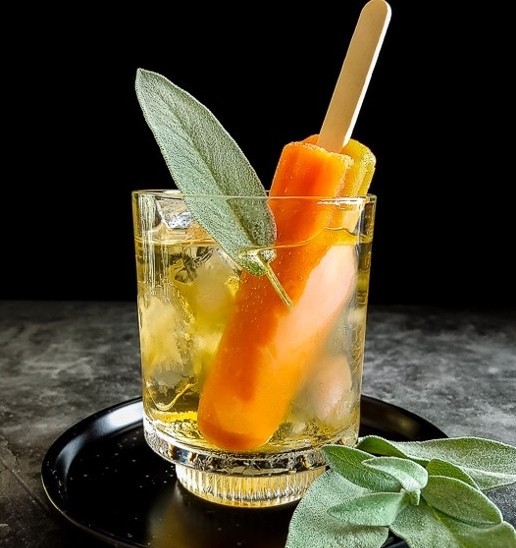 2 cups Margarita mix
1/4 cup Chamoy liquid (non-alcoholic)
2 oz Cenote Reposado Tequila
Pour into Popsicle mold and freeze as needed.
With these spicy cocktail offerings, Cenote Tequila and Stoli Chamoy are bringing something truly special this Cinco de Mayo. So, why not go beyond the standard margarita and embrace authentic Mexican flavors with one of the above delicious cocktails? Are you ready to indulge in some Cenote Tequila and Stoli Chamoy cocktails? We're happy to help you discover these new and exciting ways to enjoy the festive holiday!