It's time for Labor Day; a day we celebrate American labor, the achievements of workers everywhere, and the social and economic value they bring to the country. To celebrate we recommend limiting the amount of work you do on this day, just enjoy a day full of relaxation and delicious cocktails. Whether you're spending Labor Day grilling with family and friends or soaking up the sun by the pool,  these cocktails recipes are the perfect way to enjoy the day. A great way to limit the amount of work you have to do on Labor Day (and get to enjoy your cocktails quicker), is to create a pitcher full of mouthwatering cocktails made with Sauza Tequila, Cruzan Rum, Q Drinks, and Alberta Rye Dark Batch Whisky.
Labor Day Lemonade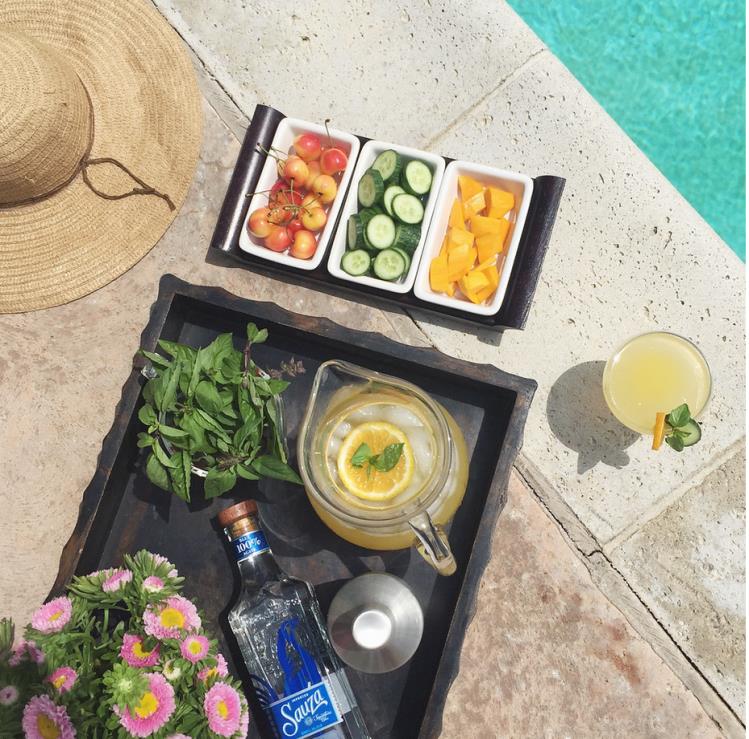 1 cup Sauza® Signature Blue Silver 100% Agave Tequila
1 cup lemonade
1 cup ginger beer
1 cup water
1 teaspoon honey
Lemon slices or peels (optional)
Combine lemonade, ginger beer, tequila, water, lemon slices and ½ teaspoon of honey in a glass filled with ice. Stir well to combine. Garnish with a lemon slice or peel (optional). Enjoy!
Bittersweet Summer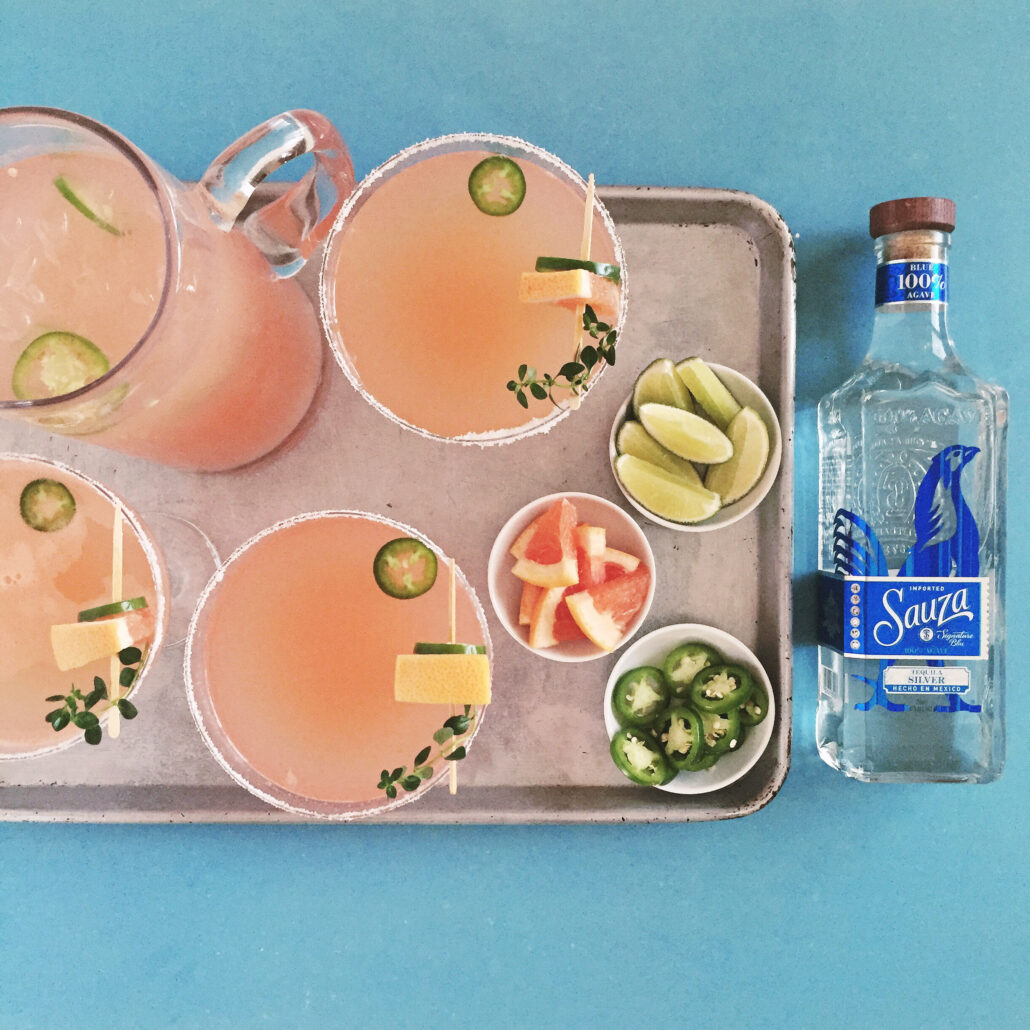 1 cup Sauza® Signature Blue Silver 100% Agave Tequila
3 cups grapefruit soda
½ cup lime juice
Grapefruit wedges (optional)
Add tequila into a tall glass with ice. Fill the remainder of the glass with grapefruit soda. Squeeze the juice of a lime and garnish with grapefruit wedge (optional). Enjoy!
If you're spending the day solo, we recommend a grabbing smaller pitcher for quick refills, but if you want to pace yourself with individual cocktails, the featured cocktail recipes below are incredibly delicious, and will not let you down.
Cruzan Brew Berry Mojito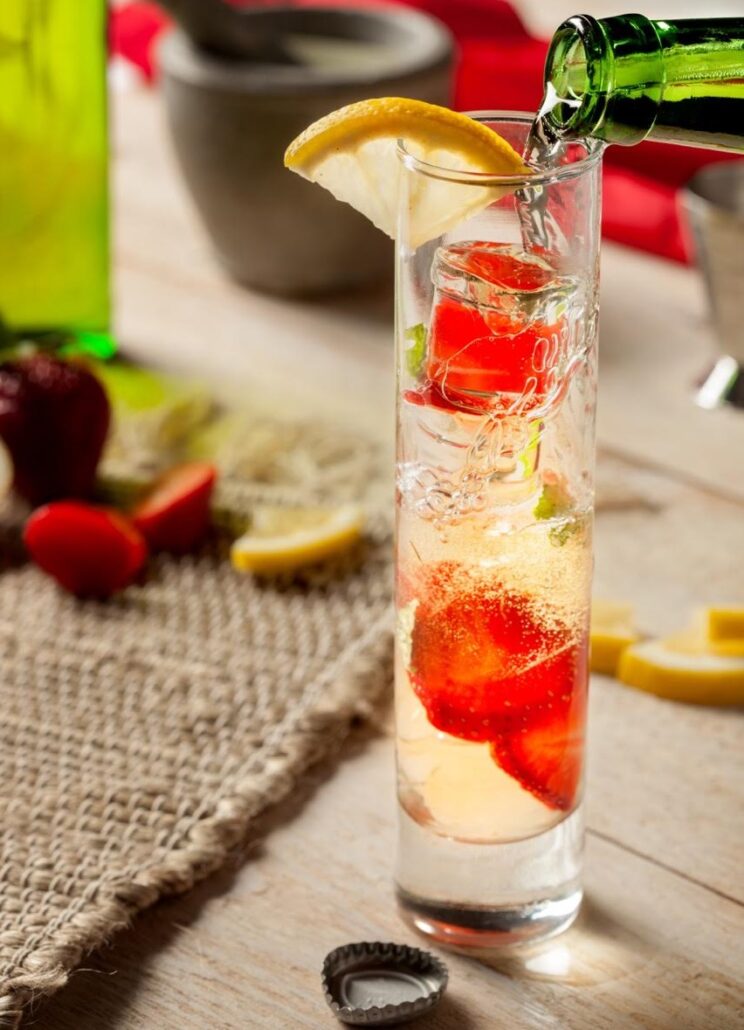 1 1/2 parts Cruzan Strawberry Rum
1/2 part Fresh Lemon Juice
1/2 part Agave Nectar
5 parts Blonde Lager
3 Fresh Strawberries
8-12 Mint Leaves
Muddle strawberry, mint, and agave nectar in a tall glass. Add lemon juice, rum, and ice and shake. Add beer, shake lightly, and strain over ice into your glass of choice. Garnish with a halved strawberry and sprig of mint.
Ginger Beer Margarita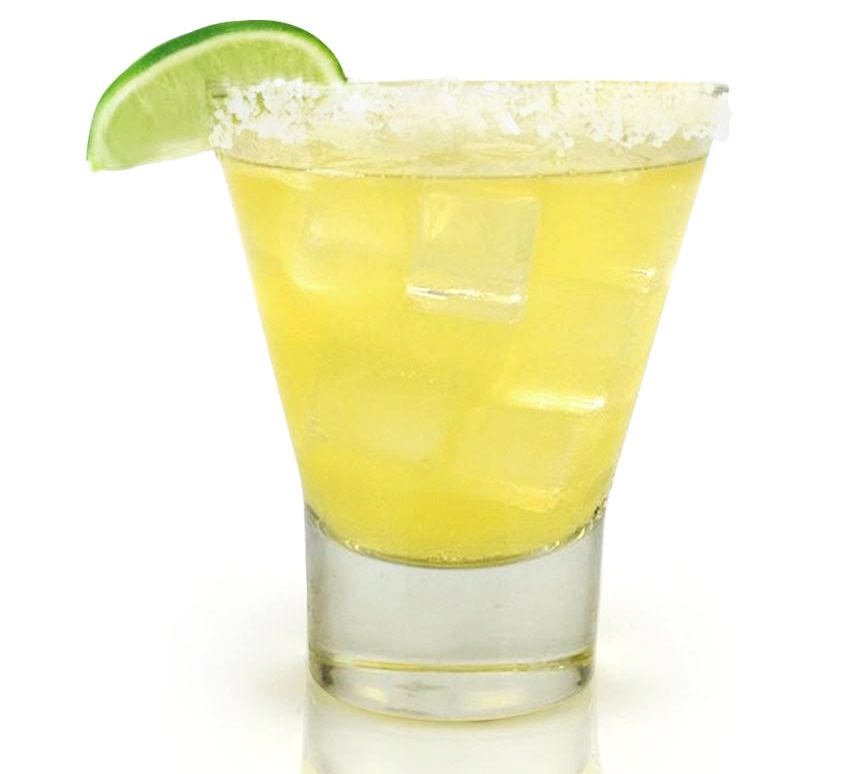 3 oz Q Ginger Beer
1.5 oz Reposado tequila
0.5 oz Cointreau
1 oz fresh lime juice
0.5 oz organic agave nectar
Coarse salt, for lining rim
Lime wedge, for garnish
Line a small serving glass with fresh lime juice and dip in coarse salt. Add tequila, Cointreau, agave nectar, and lime juice to a large glass or cocktail shaker with 1/2 cup of ice and stir vigorously. Pour liquid into the serving glass with a few ice cubes. Top with Q Ginger Beer and stir gently. Garnish with a lime wedge.
Rye Squeeze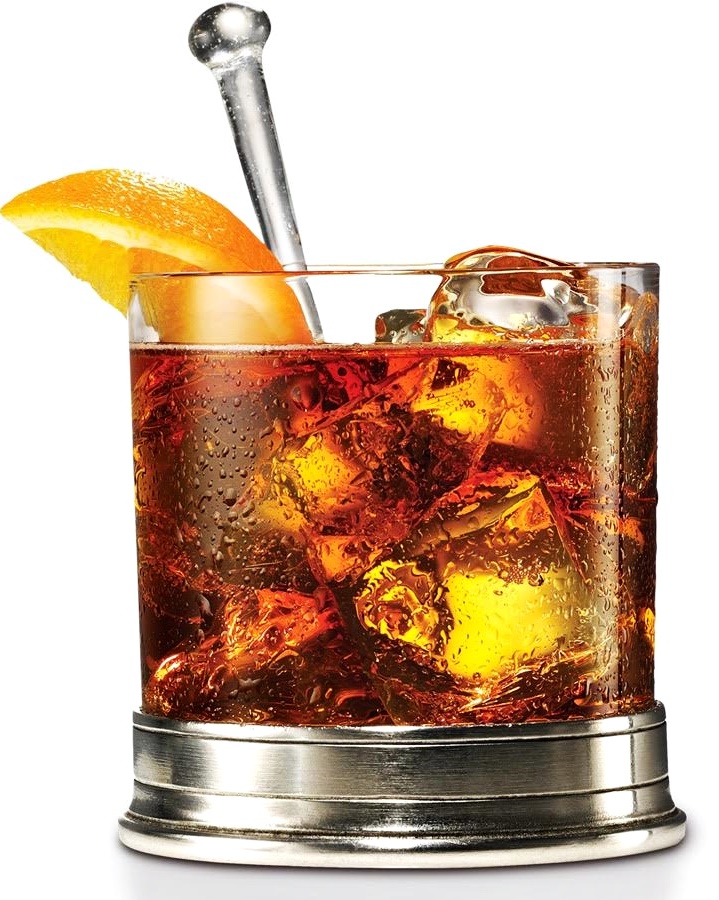 1 1/2 parts Alberta® Rye Whisky Dark Batch™
4-5 parts Q Ginger Beer
2 dashes Agnostura® bitters
1 Orange Wedge Pressed
Add all ingredients to a bourbon glass. Fill with ice, top with ginger beer, and stir. Garnish with an orange slice.
Will you be enjoying these cocktails this Labor Day? What tasty drinks will you be enjoying?