New York is a wonderfully blended city. The mix of people boasts a blended variety that is unsurpassed. That is why staples like Oren's Coffee, New York City's beloved coffee shop can celebrate 36 years in business. How do you celebrate success in a blended city? By releasing a limited run, blended coffee that captures the variety that is the "city that never sleeps". Oren's Coffee first opened on the Upper East Side in 1986 and set out to bring New Yorkers the highest quality coffee beans straight from farmers worldwide. In celebration of their 36th anniversary, they've created and released Oren Coffee's Anniversary Blend 2022. It's pure happiness in a cup!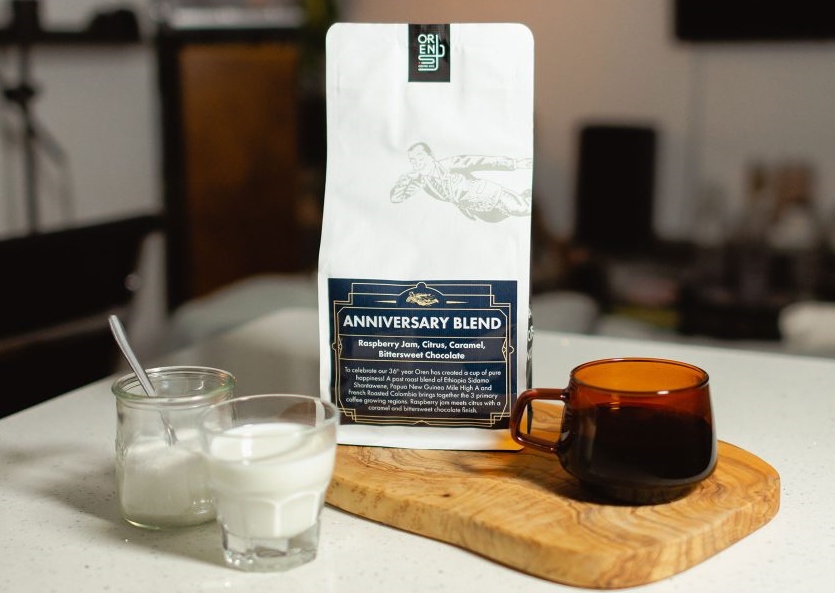 The Oren's Anniversary Blend 2022 marries one-third each of Ethiopia Sidamo Shantawene, Papua New Guinea Mile High A, and French Roasted Colombia beans. These three beans bring together the three primary coffee-growing regions in one aromatic cup. It boasts notes of raspberry jam, citrus with caramel, and a bittersweet chocolate finish to round out the unique and flavorful coffee blend. The Oren's Anniversary Blend 2022 is reminiscent of Oren's Mocha Java and French Roast blend, the most requested blend during the company's first year in business.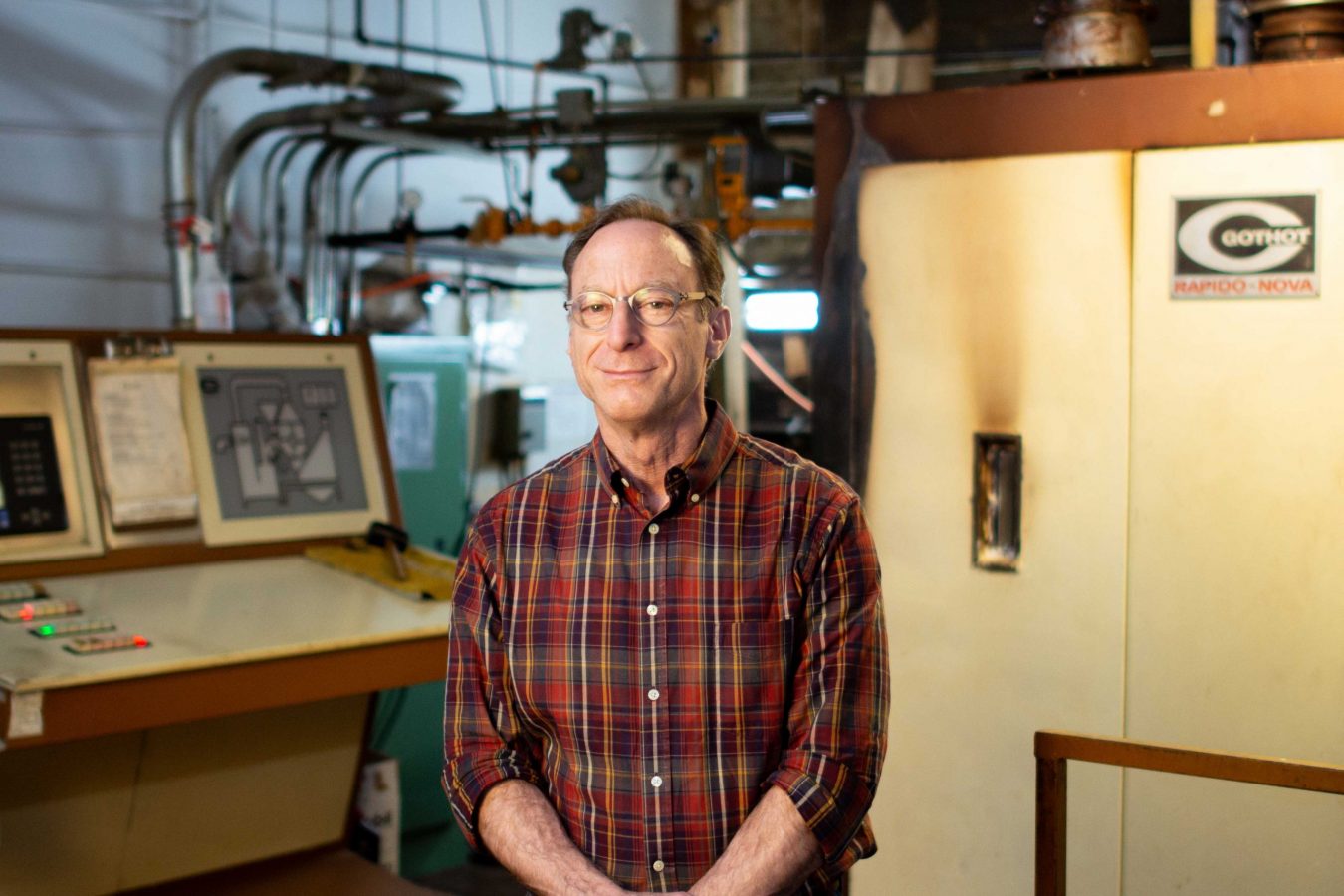 "I am very proud that we always set and maintained the highest quality standards for our beans," says Oren's Coffee founder Oren Bloostein.  "We did it in 1986 when we trucked coffee into New York from San Francisco, since that is where the best coffees were being imported at the time, and we do it today, where we are frequently buying directly from farmers worldwide and making sure farmers are being paid a premium for their fine coffee beans."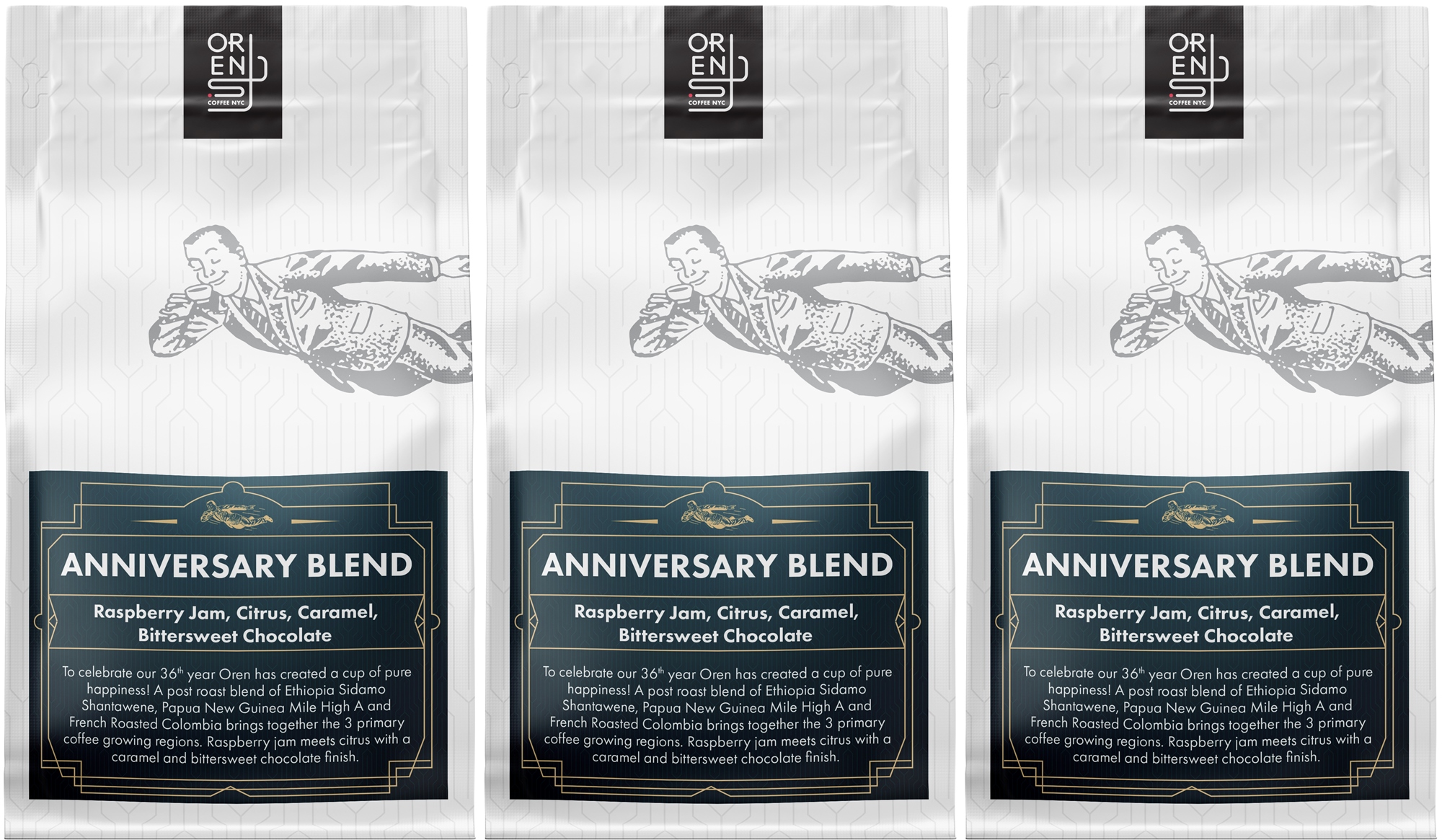 The Oren Coffee's Anniversary Blend is fruity with a full body and a nice dark caramel finish. It features one-third acidity, one-third body, and, of course, the previously stated, one-third deep caramel finish. The limited-run blend is available in nine grind options (Whole Bean, Turkish, Electric Espresso, Melitta/Stove Top/K-Cup, Aeropress, Auto Drip/Paper Filter, French Press/Chemex/Gold Filter, Sowden/Cold Brew/Soft Brew, and Percolator/Urn) and 4 sizes (4oz – $5.00, 8oz – $11.00, 12oz – $16.00, and 1lb – $21.00).
If you're a coffee aficionado, you'll definitely want to get your hands on a bag of Oren's Anniversary Blend 2022, get it now on www.orenscoffee.com.