Two major shifts happened during the pandemic; many people started drinking more and many put their health and wellness into high gear. If you're anything like us, you probably fall into both categories. Luckily, there is a product that will satisfy both your need for libation and wellness. Do you want to enjoy delicious cocktails without the fear of and experience of hangovers? Then say hello to the Magic Bullet nutritional hangover prevention beverages, the anti-hangover drink.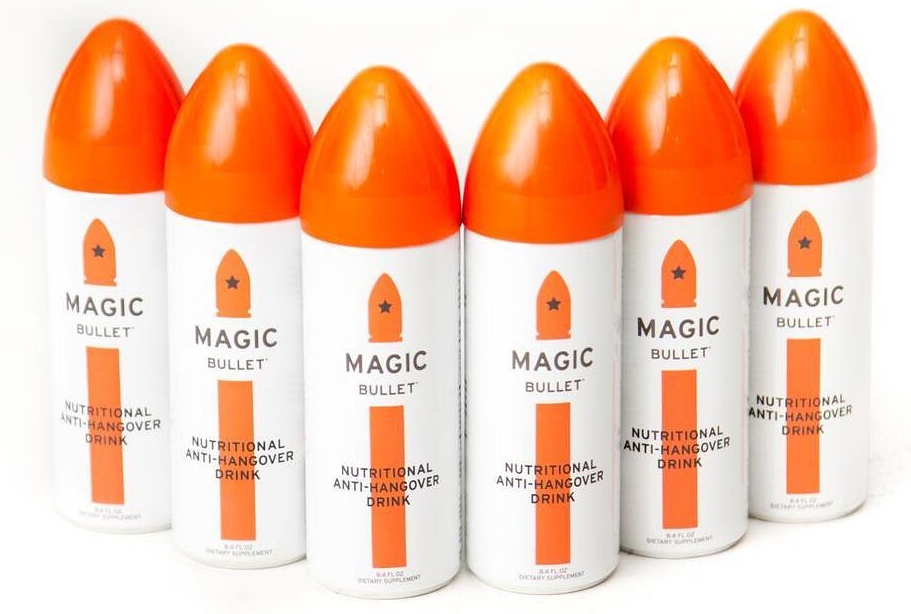 While alcohol may alter your mind, everyone knows it's your liver and kidneys that are truly negatively affected by alcohol. Your liver and kidneys are burdened with filtering out toxins from poor diet, medications, pollution, and, of course, alcohol. Magic Bullet is a healthy, tasty, nutritional beverage, designed to support and accelerate your body's own process of eliminating toxins. Want to know why this anti-hangover beverage works so wonderfully on your liver? It's because Magic Bullet was originally designed as a liver detox.
Its blend of seven SuperFood blend and six powerful Amino Acids help support healthy Liver and Kidney function, and your body's ability to detoxify itself. Its Blood Orange flavor profile is a delicious way to get a super-dose of anti-oxidants, anti-inflammatories, and detoxifying Amino Acids. Enjoyed daily on its own or in mocktails, it provides healthy liver and organ support. You can enjoy this nutritional beverage before, during, or after a day or night of heavy and not-so-heavy drinking. But that's not all. You can also mix some great alcoholic cocktails with the Magic Bullet anti-hangover beverage. Doing so, not only helps you avoid hangovers and puts less stress on your liver and kidneys, but also helps reduce your caloric and sugar intake you'd normally get from regular cocktails. We'd love to show how this is possible with a few delicious cocktails that will please your palate, liver, and kidneys.
Mojito Bullet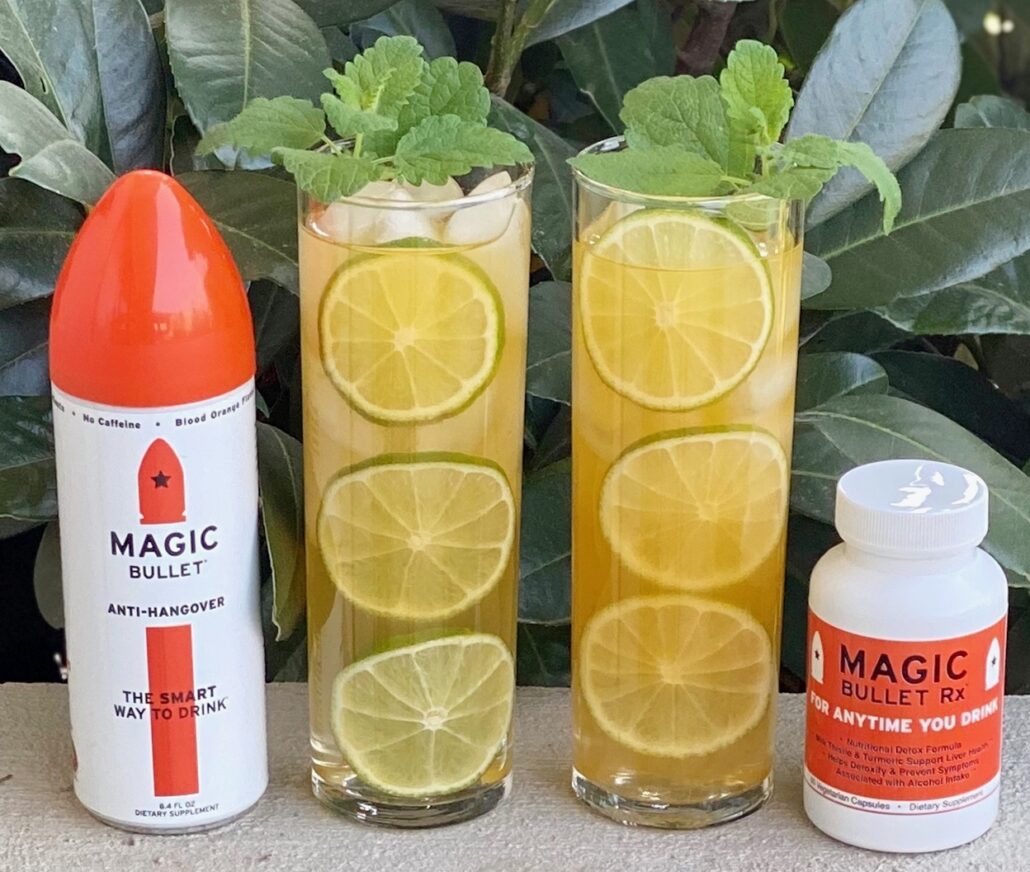 2 oz White Rum
½ Can Magic Bullet
Splash Soda (optional)
2-3 slices lime
3-4 mint leaves
1 tsp- 1 Tbsp sugar as desired
Muddle lime, mint, sugar, and lime juice. Add Rum, Magic Bullet, and stir. Garnish with lime and mint.
Bullet Spritzer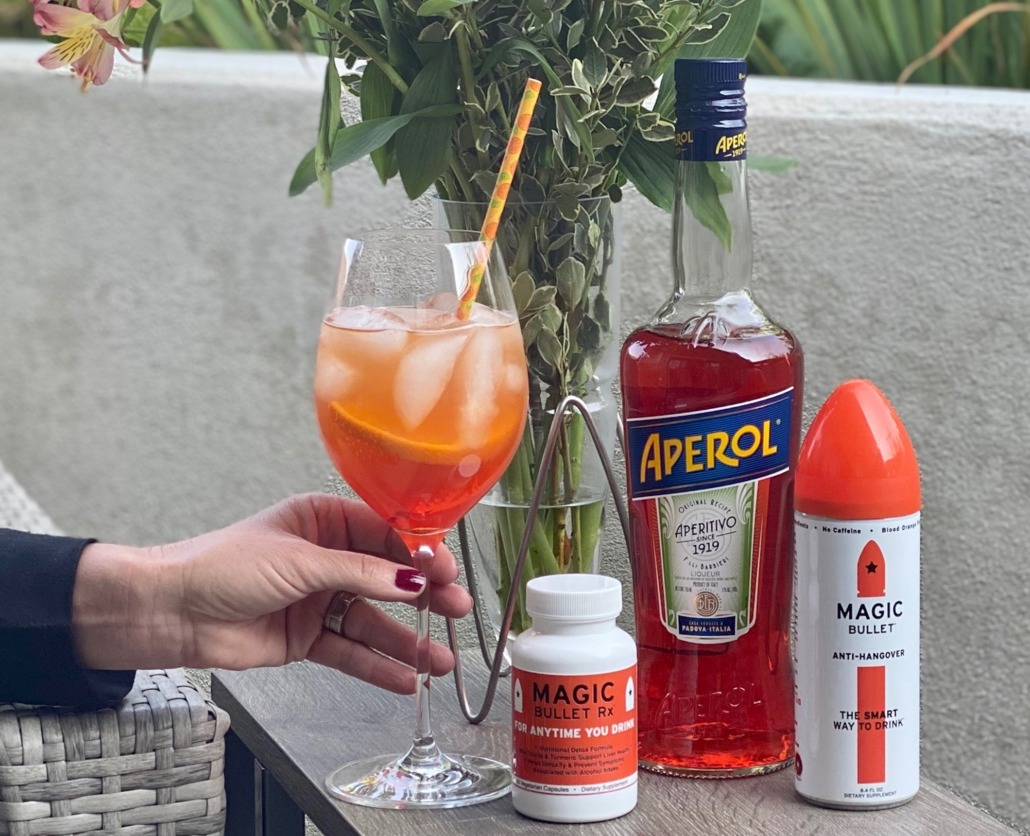 Fill a wine glass with ice. Pour equal parts Aperol and Magic Bullet. Add a splash of soda water and garnish with a slice of orange. Substituting Magic Bullet for the traditional Prosecco maintains the taste profile and fizz, reduces the alcohol content, and gives your liver the boost it needs to keep you ready for another.
Fireball Bullet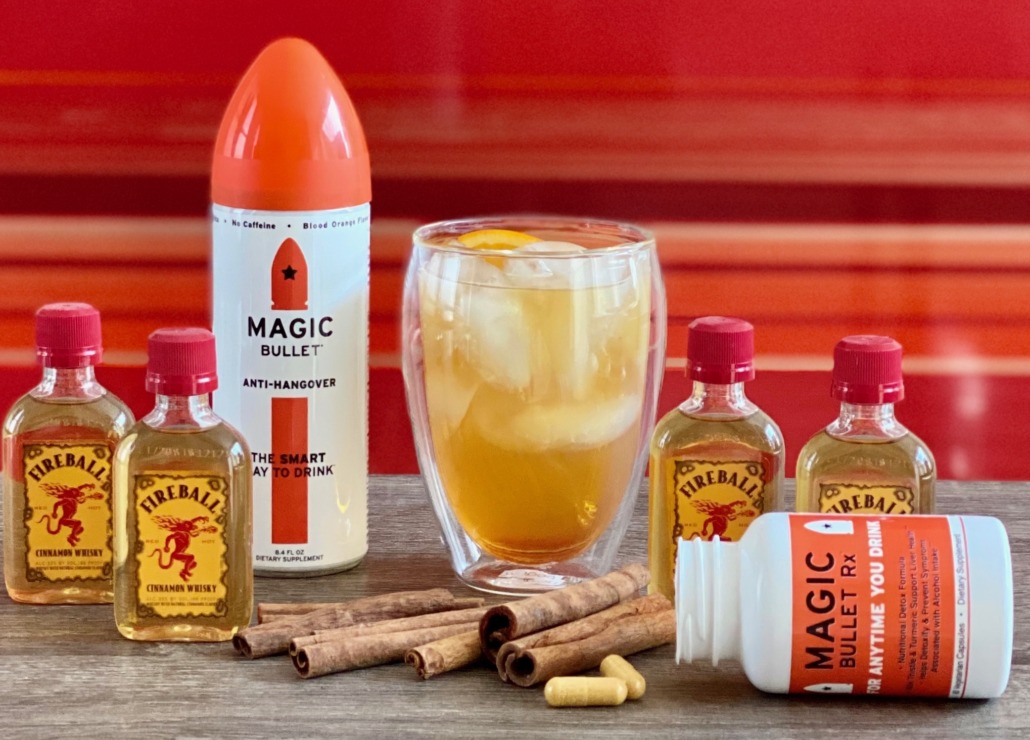 1 1/2oz Fireball
1/2 Can of Magic Bullet
Pour ingredients over ice, garnish with an orange slice. Call us crazy, but, you can't drink just one. We call this Christmas in a glass.
Vanilla Bullet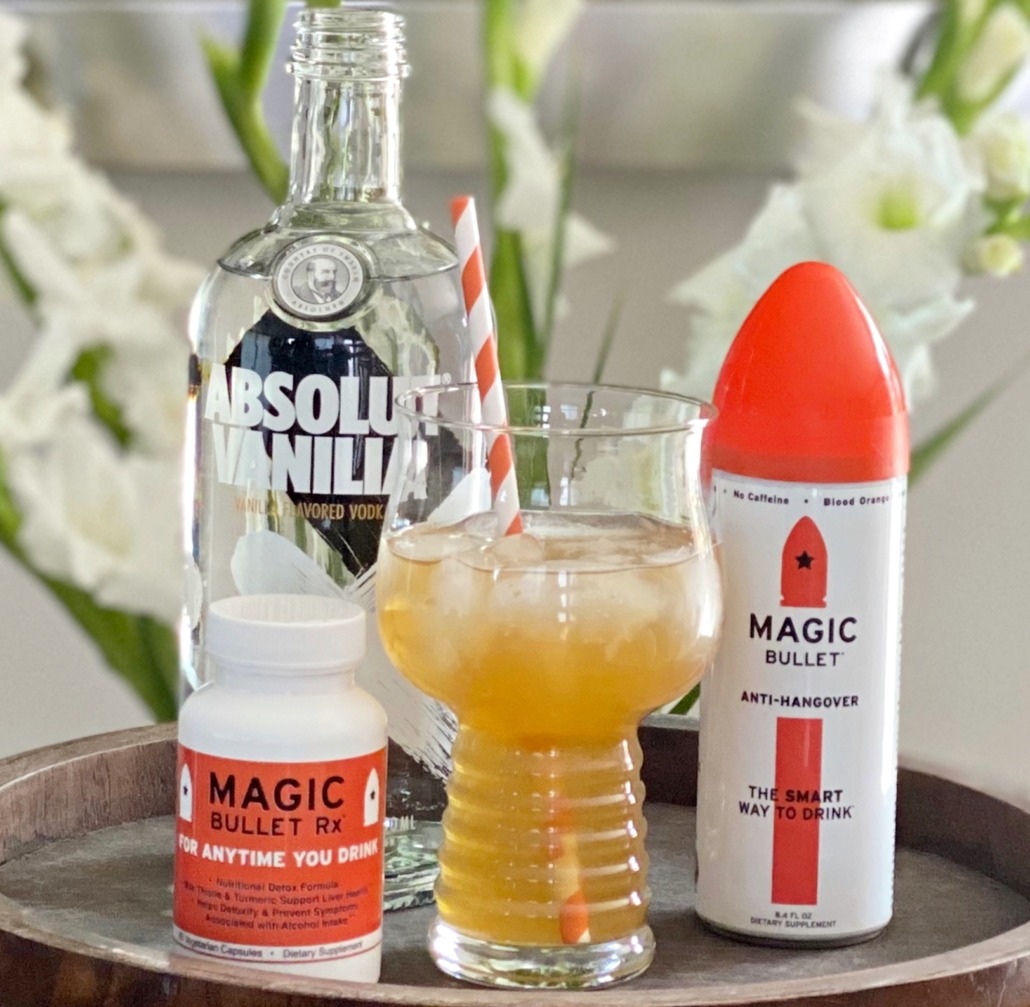 1 1/2oz Absolut Vanilla Vodka
1/2 Can of Magic Bullet
Pour ingredients over ice, stir, sip. Best "Dreamsicle" ever.
Mule Bullet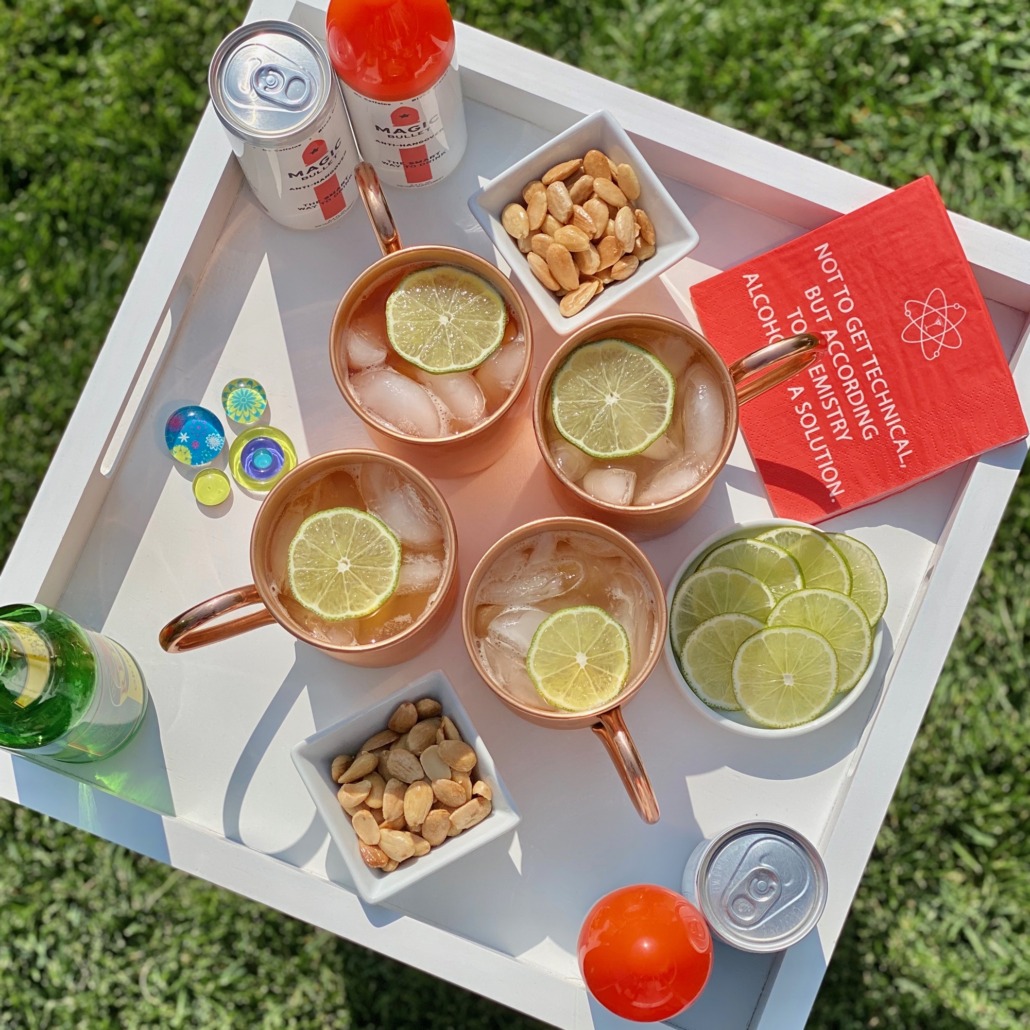 2 oz Vodka
3-4 oz Magic Bullet
3 oz Ginger Beer
1 Tbsp lime juice
Dash of simple syrup (optional)
Lime for garnish
Pour ingredients over ice, stir and enjoy. Garnish with lime.